3 Ideal Ways to Record Webcam Video
Posted by Nick Orin on Sep 19, 2022 6:00 PM • Category:
Record Screen
4 mins read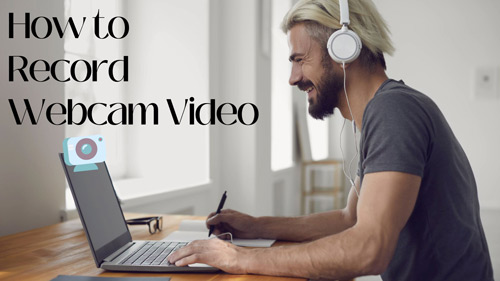 Sometimes you do not need fancy equipment to capture yourself! All you need is a webcam and software that helps you record high-quality webcam videos. The software will help you record webcams as per your need while offering various customization options. In addition, you need a tool with a built-in video editor to edit the webcam recording without leaving the platform and upload it to any video-sharing website.
Today, we will look at the best options to record webcams for your Windows and Mac systems. Alternatively, we will look at online tools that help you with the recording.
Part 1. How to Record Webcam Video on PC and Mac
Webcam recordings make it easy to capture yourself, which is helpful when you plan to create tutorial videos, educational videos, how-to videos, and more. TunesKit Screen Recorder is a valuable and powerful tool for Windows and Mac as it offers a recording system, video editing, and audio capture.
TunesKit Screen Recorder allows you to capture the webcam as well as anything running on the screen, including audio. You can choose external audio based on the requirement when you record your webcam. Additionally, the flexibility in adjusting the parameters makes it convenient to record video from a webcam of varying qualities. The support for more than 20 V/A comprehensive media formats makes it simple to save the webcam recordings in the file format you want and transfer it to other devices.
How to Get Webcam Recordings via TunesKit Screen Recorder
Step 1: Insert your webcam, launch TunesKit Screen Recorder and select Webcam Recording mode.

Step 2: Press the Options button and open the settings window. Here you can adjust the webcam options like resolution, frame rate, and shape. And you can still change other preferences, such as output folder, output format, hotkey, and mouse.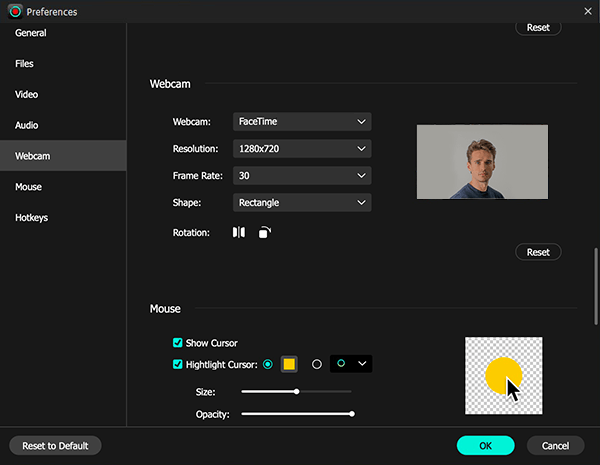 Step 3: After that, go back to TunesKit Screen Recorder and move the webcam to a right position, then open other screen or activities that you want to record as well. When ready, click the REC button. You will see a three-second countdown timer, after which TunesKit will begin recording the webcam video.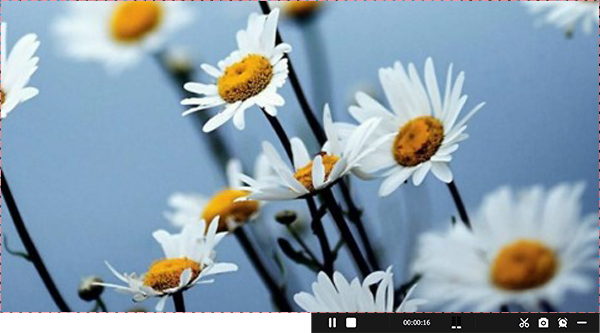 Step 4: When you finish, click the Stop button. The recorded webcam video will list in the History list. You can edit it by clicking on the Edit icon. Upon completion, click the Search icon to open the folder containing the webcam recording video.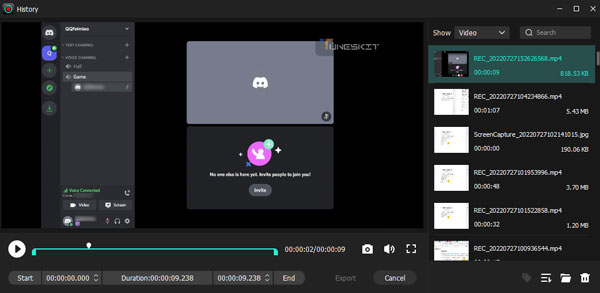 Part 2. How to Get Webcam Recordings for Free
You can record webcam videos for free without any limitation using OBS Studio. It is open-source software and has a live stream feature, which is available on Windows, Mac, and Linux. Furthermore, it provides real-time audio and video capturing with mixing abilities. Therefore, you can record a webcam video and audio from an external source for better mixing. You can additionally use filters, noise suppression, and VST plugins.
How to Record Video with Webcam for Free
Step 1: Download and launch OBS Studio on your computer. First, create a scene in Scenes and choose Video Capturing Device in Source. As you add a new layer, ensure to enter a name for the layer.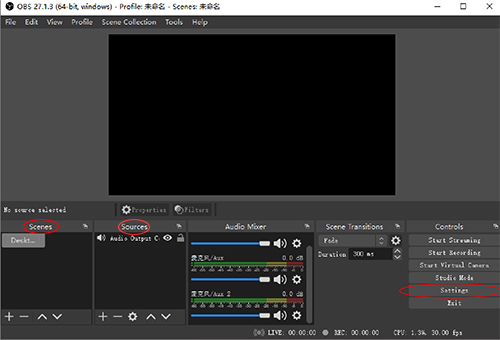 Step 2: Click on the + button to add Video Capture Device and select the webcam. Likewise, pick the desired resolution and adjust the webcam position.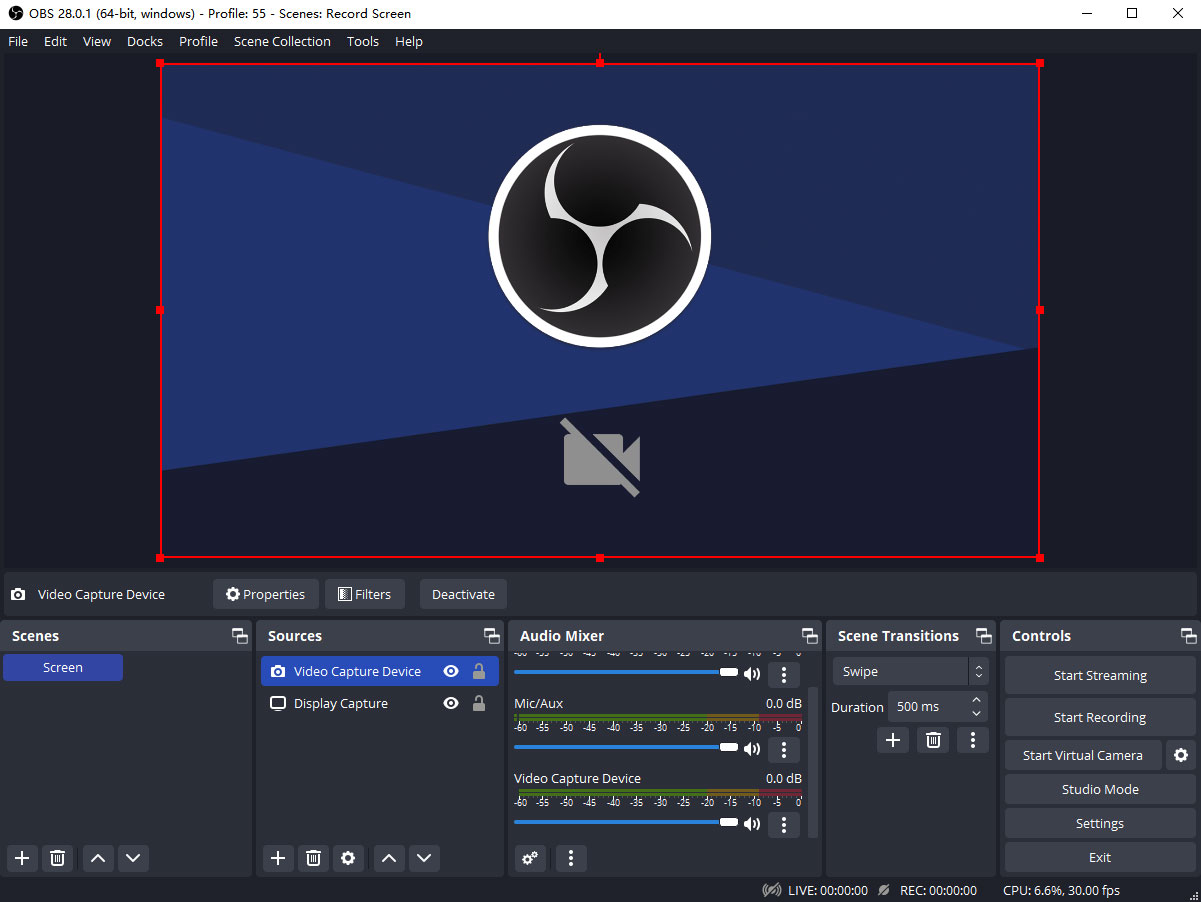 Step 3: Then click the + button to add Audio Input Capture and Audio Output Capture if you need to capture your voice or the system audio. Windows PC can directly detect the audio as you add. But Mac device has a little bit complicate, you need to install an auxiliary tool first then you can capture the audio from your Mac device to OBS. Please check how to install iShowu audio capture and record on Mac.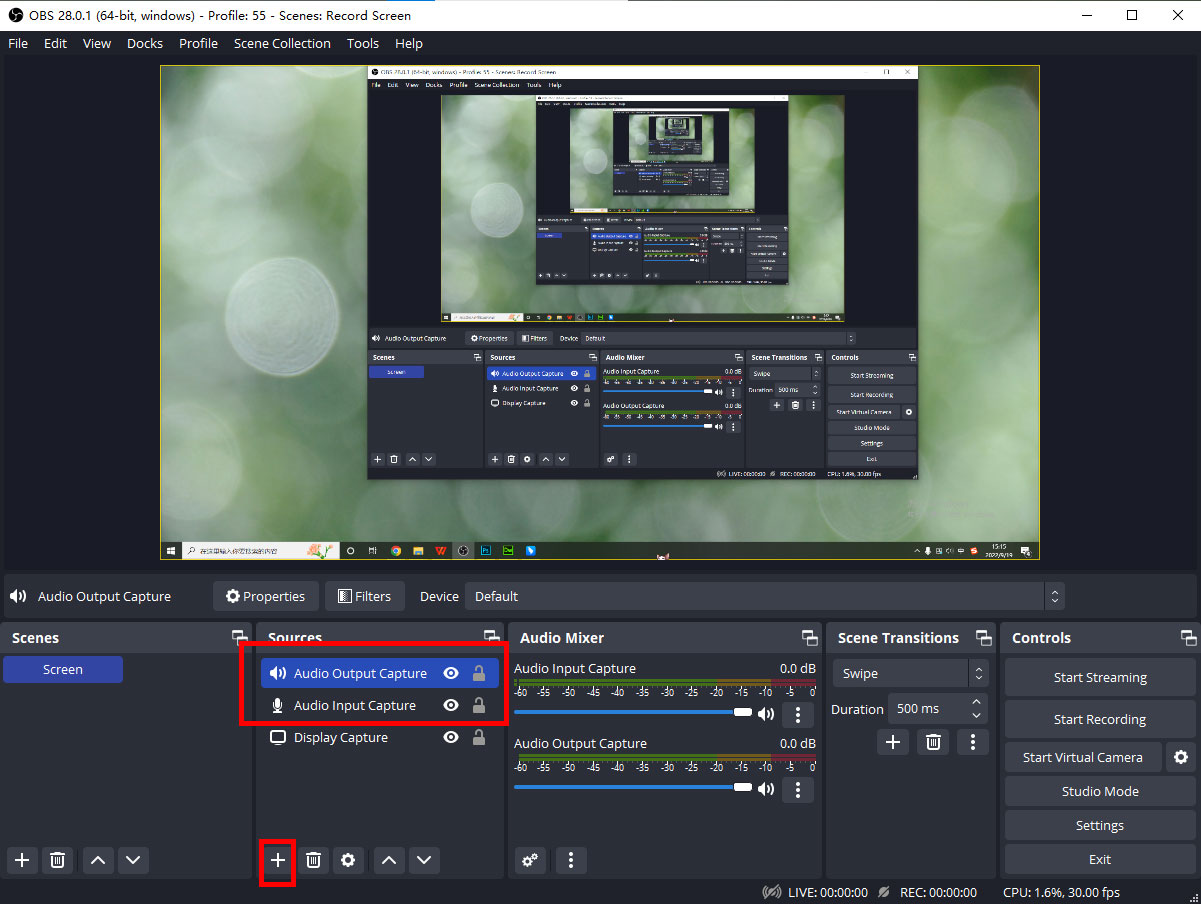 Step 4: Tap the Setting button to and turn to Audio tab and choose the webcam. Then adjust the microphone volume in the mixer section, and you are ready to record your webcam.
Step 5: Now, you can start recording your webcam or other content on your computer by click on Start Recording. When you finish, hit the Stop Recording button and you can check the webcam recording in File > Show Recordings.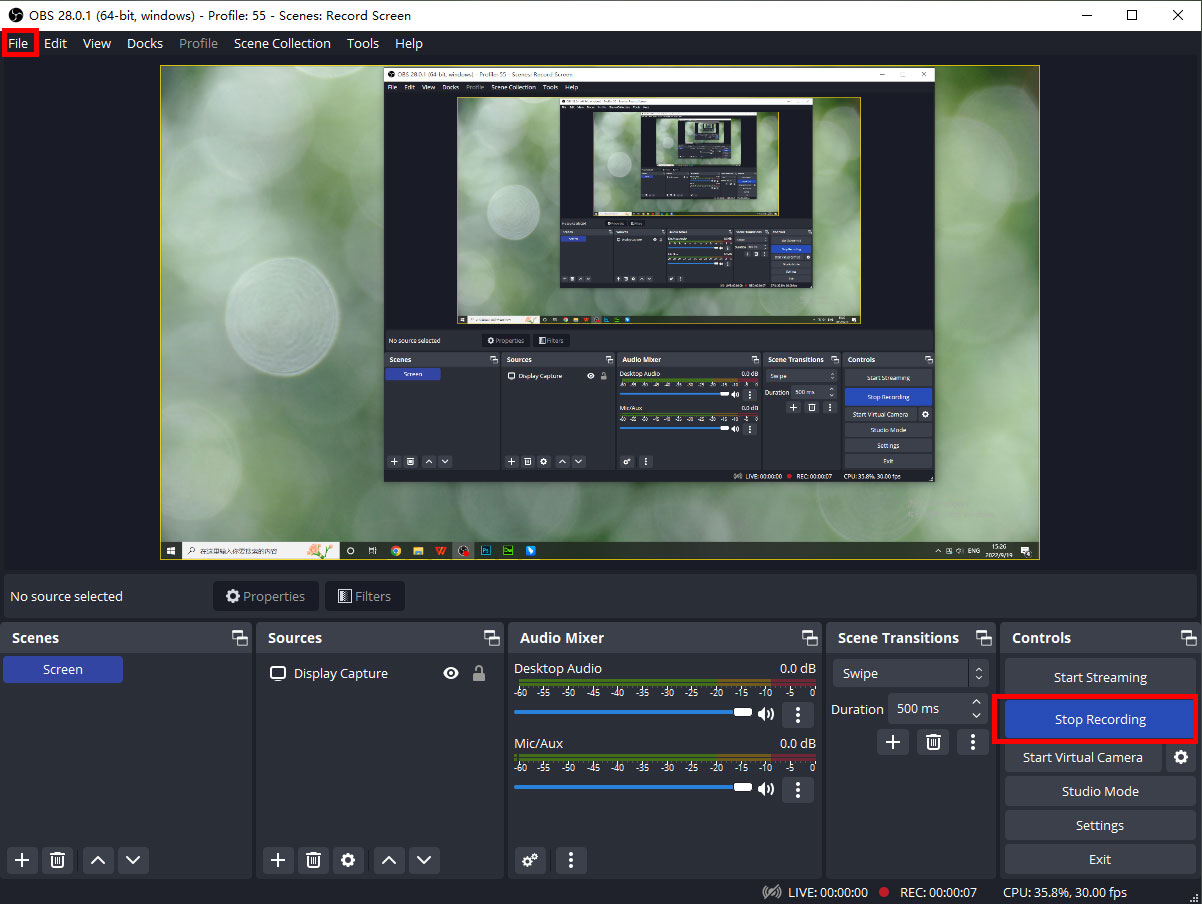 Part 3. How to Record Video from Webcam Online
How to record a video from webcam without installing software? Fortunately, you can do it with the use of the Webcamera.io website. It is an online app for recording videos using your webcam. You can manipulate the video and audio settings and process the files quickly so that you can save them with ease. You can choose quality, full screen, adjust volume, decrease echo effect, and more. It is free to use, and you can record long videos that you can upload to Google Drive and other cloud services.
How to Record Webcam Online for Free
Step 1: Launch your webcam and access webcamera.io using a web browser. Grant permission to use your camera and microphone on the website.
Step 2: After authorization, the recording button appears on the screen. Click it to start recording.
Step 3: After completion, click the Stop button and click the Save button to save the webcam recording file locally. Webcamera support only MP4 format for saving the recordings.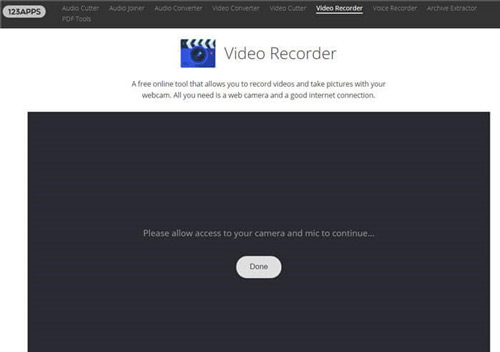 Part 4. The Bottom Line
How to record video on Mac or Windows webcam? How many steps to record a webcam? These are the common questions for which you have answers now. The solutions discussed here provide three easy ways to record webcam videos in preferred settings. Of course, the best webcam recorder we recommend is TunesKit Screen Recorder! However, as the requirement varies from one to another, pick the one that fits your needs and start making captivating webcam videos!