FaceTime with family, friends or co-workers is our daily life. Among all the FaceTime calls, not every one of them is important but you will find that there's always a call you want to save. It could be a wonderful conversion with your significant other or an emergency call from work. Recording FaceTime call enables you to have all the details without noting down anything. Some of them will turn into memory between you and the people around you.
Recording FaceTime calls on iPhone or Mac is simpler than ever since you can find a built-in screen recorder on both your iPhone and Mac. All you need to do is go through the below guide and begin the recording.
How to Record FaceTime on iPhone
To record FaceTime calls on iPhone, iPad or other iOS devices, you don't need any extra help from third-party apps if you are using iOS 11 or later. The built-in screen recording feature on the iPhone will do just fine. Here are the easy steps.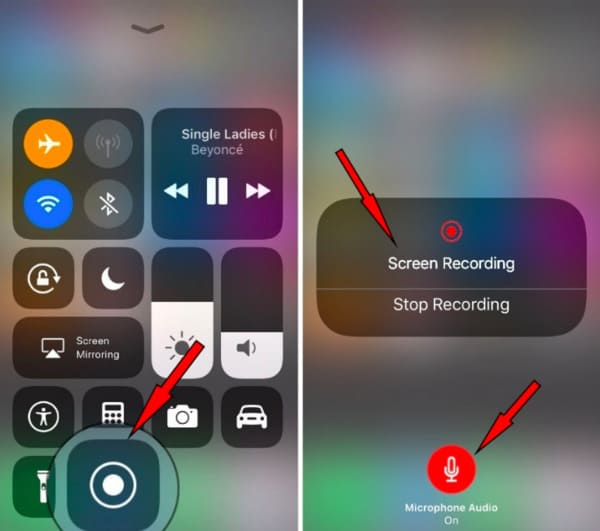 1. Simply swipe up from the bottom of your iPhone screen to open the shortcut interface of the Control Center.
2. Find the Screen Recording and long-press it for at least 2 seconds. Turn on the Microphone if it is disabled. This can help you record FaceTime calls with audio.
3. Tap on Start Recording and after a 3-second counting down, it will start recording the on-going FaceTime call on your iPhone.
4. There will be a status bar at the top of your iPhone during recording. Tap on the bar and tap the Stop button when you want to stop the recording. The screen recording will later be saved as a video to the Photo Gallery.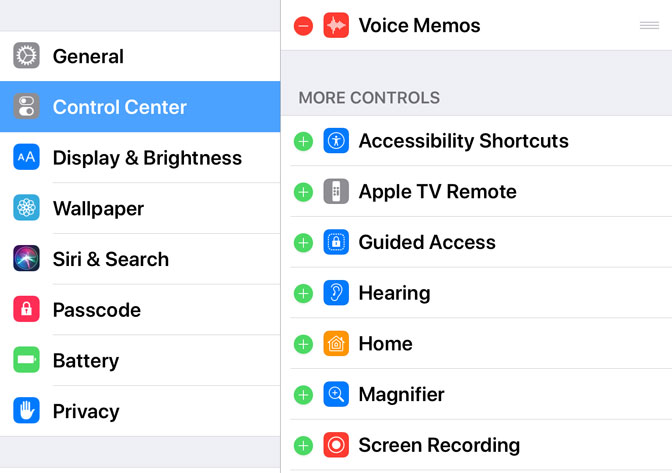 If you can't find Screen Recording on the shortcut interface, please go to the Settings and tap on Control Centre. After that, enter Customise Controls. Find Screen Recording and use the move it up to the INCLUDE catalog. This can help you add the Screen Recording feature to the shortcut. For those who are still on iOS before 11, there are many free screen record app out there for you.
How to Record FaceTime on Mac
Solution 1. Record FaceTime Call with QuickTime
Step 1 Launch QuickTime on your Mac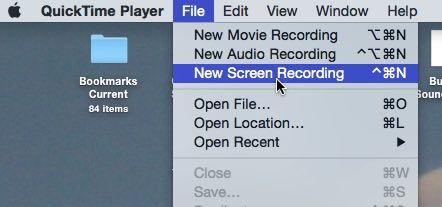 Click File and from the drop-down list, select New Screen Recording. Click the small down arrow next to the record button and select Internal Microphone.
Step 2 Initiate FaceTime Call and Record
Set up your call in FaceTime. You can let QuickTime to record the entire screen or just select an area to record the FaceTime call.
Step 3 Save your Recoding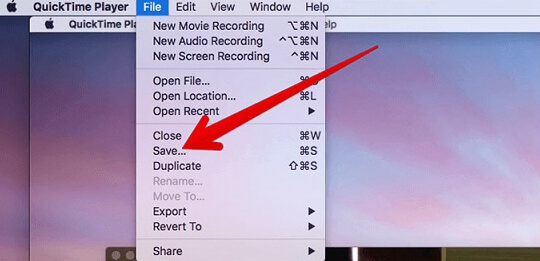 Click Stop Recording when you finish the call. After that, click File again and choose Save. Enter a name for the recording and decide which folder you want to save it. Confirm the settings by clicking Save.
Solution 2. Record FaceTime Call with TunesKit Screen Recorder
The reason why we bring in TunesKit Screen Recorder is that it offers more features than QuickTime. QuickTime is actually not a screen recorder but a player, so it only provides the basic screen recording. TunesKit can help you do more with your recording. Besides FaceTime calls, it can also such as Facebook and Skype calls.

TunesKit Screen Recorder
Caputure any streaming video and audio on your desktop
Record screen video and audio separately or simultaneously
Output high resolution recordings and convert recorded video to any format
Record screen with and without watermark and special effects
Has built-in time scheduler and video editor
Step 1 Launch TunesKit Screen Recorder

Download and launch TunesKit Screen Recorder on your Mac. Click the Setting at the bottom right to drop down the Settings panel. Here you can change the output folder and output format, personalize keyboard shortcuts, add image watermarks, make a scheduled recording by setting the start and stop capturing time or change the cursor and click effects, etc.
Step 2 Customize an Area to Record FaceTime Calls
Open the FaceTime and initiate a call. Click the "+" button and choose "Select area to record". Then you can adjust the position and the size of the record window.
Step 3 Begin to Record FaceTime Call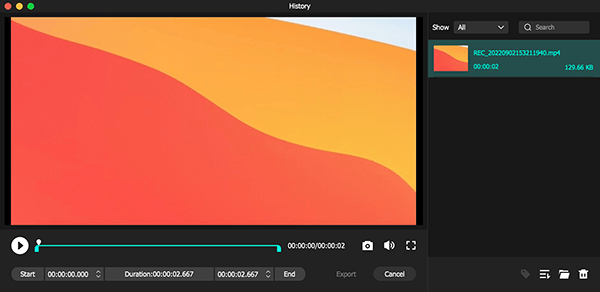 Now you can click the "REC" button on the right of the main interface and begin recording. Click the "Stop" button (the second icon from left to right) on the toolbar when you want to stop the recording. If you've set a hotkey in step 1, you could directly press the hotkey on your keyboard to finish the recording. After that, a window will pop up to show you the preview of your recording and you can use the Edit feature to trim the recording.

Nick Orin is a review writer, software geek and Mac OS enthusiast. He spends all his free time in searching useful software and gadgets to share with others.