Effective Methods to Download and Record Udemy Videos
Updated by Nick Orin on Sep 21, 2022 6:00 PM • Category:
Record Video
6 mins read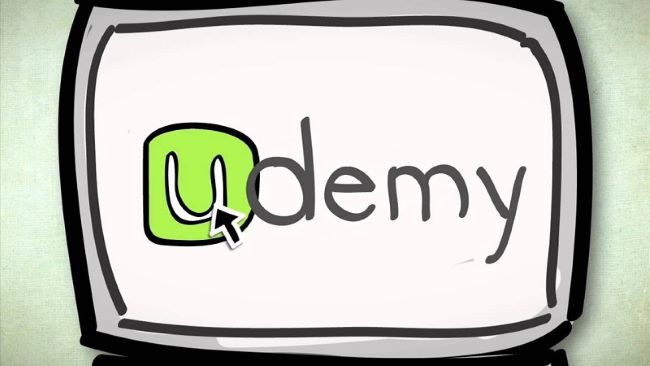 Udemy is an online education platform that connects teachers and students from all over the world to share knowledge. It allows instructors to develop online courses in specific areas in the form of videos, PowerPoint presentations, and more. And students can take the courses they need for free or purchase them.
However, not all Udemy courses are supported for download due to the download limitations of the platform. This article provides tutorials on how to record Udemy videos and download Udemy courses to address this situation. Please read on.
Part 1. How to Download Udemy Videos Officially on PC and Mobile
If you are wondering whether Udemy allows users to download its courses and videos, the answer is yes. However, Udemy videos can only be downloaded to your computer if the instructor has given permission. By default, the Udemy environment denies the download of the full course for privacy reasons. Students can access online lectures when the instructor has permission to do so. You can follow the steps below.
1.1 Download Udemy videos on Mac/PC
While listening to the lecture videos from the Udemy platform, you can place the cursor on the Gear icon at the bottom right of the screen and tap it to view the expanded option. You can see a "Download Lecture" option in the list. If you find this option is disabled, you can contact the instructor and ask if he can enable download permission. If yes, you can tap the button to start downloading a Udemy video, and it will store on your Mac or PC quickly. If the Udemy lecture is playing in a 720p resolution type, the download action saves a copy of a similar resolution type on your computer.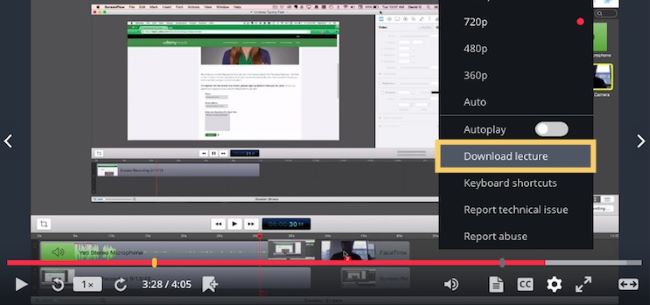 1.2 Download Udemy Videos for Offline on Mobile Devices
Udemy offers both Android and iOS app versions for users to view the courses on their mobile phones. Once you have completed the entire lecture video on the Udemy client, click and hold the "Download" icon in the top right corner of the screen (if the Udemy video is downloadable). From the pop-up message, click on the "Save for Offline" option to view the Udemy videos in offline mode. You can perform the same procedure to save your chosen Udemy course for offline viewing.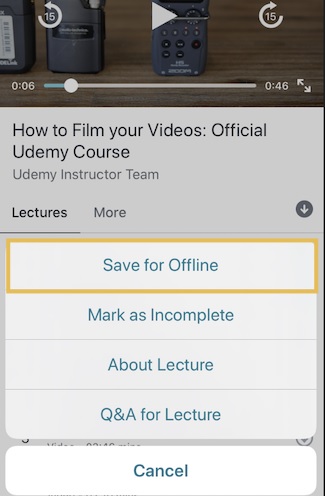 Part 2. How to Download and Record Udemy Videos on PC and Mac
Not all Udemy courses are supported for download. When you encounter a Udemy course that cannot be downloaded directly, the best conventional alternative to the above is to record Udemy videos. TunesKit Screen Recorder will assist you in recording high-quality Udemy videos. With its help, you no longer need to request the instructor and can effortlessly capture and download the required Udemy videos for repeated viewing.
TunesKit Screen Recorder is the best screen recorder for getting Udemy screen capture and other activities on your computer screen optimally. You can either record Udemy video or audio content depending on your needs. It is a reliable program with customizing options to obtain the desired results as per your requirements. For example, it is possible to export the recorded Udemy video to multiple formats, such as MP4, MOV, MKV, M4V, etc., so you can watch the Udemy video recordings on any device.

TunesKit Undemy Screen Recorder
Record Udemy videos in high quality
Save the recorded Udemy video files in any video format like MP4, MOV, AVI, MKV, etc.
Support customizing the preference for Udemy video recordings
Effective built-in editor to trim the downloaded Udemy courses
Try It Free
600,000+ Downloads
Try It Free
600,000+ Downloads
How to Record Udemy Courses with Udemy Recording Software
Step 1

Download TunesKit Screen Recorder

To begin with, download TunesKit Screen Recorder based on your computer's OS version. This software is compatible with Windows and Mac systems. Soon after the download, install and launch the program by double-click, then you'll see a clear interface.

Step 2

Set up the Preferences for Udemy video

Tap the Options button at the top right side to change the Udemy video recording preferences. Here you can set the output folder, output format, cursor, hotkeys, and more.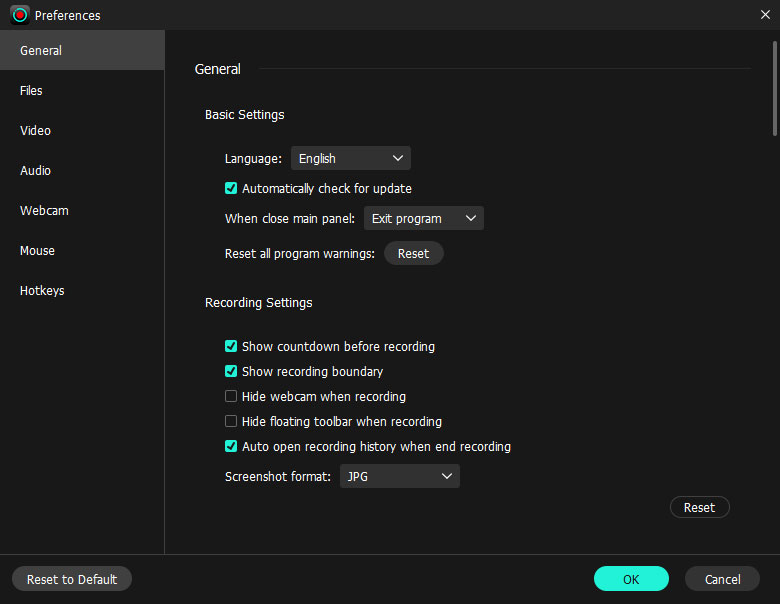 Step 3

Start to record Udemy video

Now you can get ready the Udemy video and create a recording area on it. Tap the REC button to start the Udemy recording. When you finish, click on the Stop button from the toolbar. Then the downloaded Udemy video is in the History list.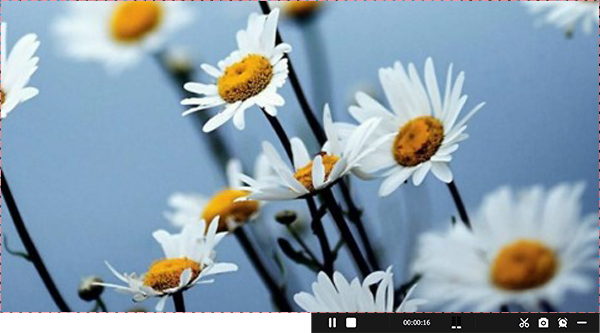 Step 4

Modify the Udemy video recording

You can preview the recorded Udemy video here. If you want to trim to the desired length, you can click on the Edit icon. Then you can tap the Folder button to get the Udemy course recording video file.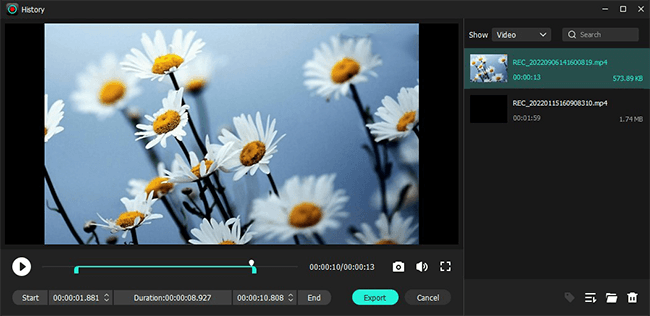 Part 3. How to Download Udemy Videos for Free
This best Udemy screen downloader above can satisfy most people's needs. However, there are still some people who may want a free and easy way to save Udemy videos offline on PC, as they don't have high requirements for the Udemy videos they want to get. In this part, we will talk about how to download Udemy courses to PC for free.
3.1 How to Record Video from Udemy for Free
Tired of downloading programs? Don't want to pay? You should turn your attention to free online screen recorders, as the capabilities of these online tools are not to be underestimated. Despite the limited features, you can focus on Udemy course recording with just a few clicks of the online tool. Here we will take Apowersoft Free Online Screen Recorder as an example to show you how to record Udemy videos online for free.
Step 1. Open Chrome and open the Udemy course you want to download.
Step 2. Navigate to Apowersoft Free Online Screen Recorder. Tap Start Recording, tick screen and system audio options, and click Start Recording.
Step 3. Select the Udemy video tab, tick the Share tab audio, and click on Share. You just need to keep watching the Udemy course and leave it to be recorded by the tool.
Step 4. When you finish, click on the Stop button. The recorded video from Udemy will be shown on this page, and you can hit the Save button.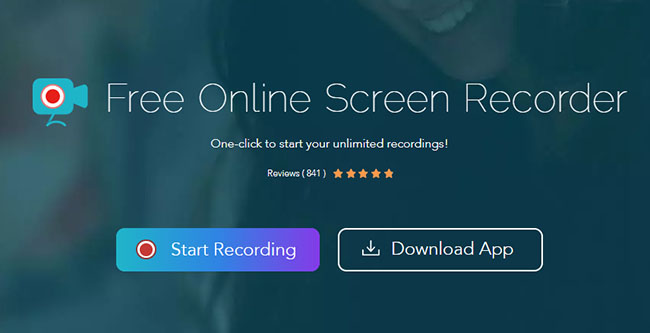 3.2 How to Download Videos from Udemy for Free via Chrome Extension
Chrome has a great feature set that includes a number of extensions that can help you do a lot of things, such as downloading videos from Undemy. We would like to introduce a quick and easy extension designed specifically for downloading Udemy videos, the Udemy Course Downloader. Just like any other extension, once you install the extension you can launch it to start the Udemy video download immediately. Let's see how to do this.
Step 1. Download the extension and unzip the folder.
Step 2. Go to chrome://extensions/ and enable Develop mode. Click on Load unpacked and select the unzip folder.
Step 3. After that, go to the Udemy course you want to download. Tap the extension and select the video quality to download.

3.3 How to Download Free Videos from Udemyvia Udeler
Github's Udeler is a cross-platform desktop tool for downloading Udemy videos for free. It is easy to use, supports the selection of video quality, and downloads Udemy courses in bulk. All you need to do is log into your Udemy account on this platform, and you can then download the target Udemy video for free.
Step 1. Download and install Udeler to your computer. Launch the program and log into your Udemy account.
Step 2. In Settings, you can choose the download directory, video quality, and the downloading duration.
Step 3. In Courses, you can see your collected Udemy courses. Click on the Download button, and you can start downloading the video from Udemy for free.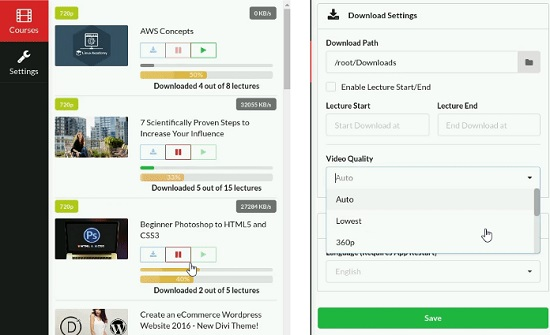 Part 4. Conclusion
So, in this article, you have learned how to record Udemy videos and how to download them for free. Use this tutorial to record Udemy videos with the TunesKit Screen Recorder. It's as easy as downloading YouTube videos. Browse through the content above and choose the best method for your needs.
By the way, TunesKit screen recording is highly recommended as it makes it easy to quickly record many lectures, videos, games, online meetings, etc., and you can transfer and watch them offline on different devices.