The Best Linux Screen Recording Tool [7 Picks]
Posted by Nick Orin on Jan 4, 2022 18:30 PM • Category:
Record Screen
6 mins read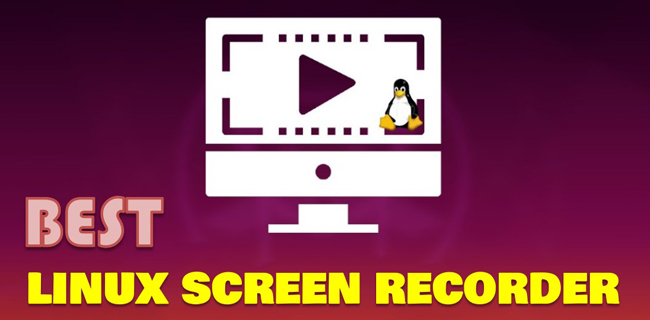 Screen recording is at its peak, especially during this festive season. The good thing is that you can find numerous recording tools within reach. More so, most of these tools are powerful recording editors that let you polish your recorded files and add various precepts. Are you planning something great that you wish its memory to linger for a long time? Well, screen recording is the way to go.
Even though not as popular as Windows or macOS systems, Linux OS is still making it big. From cars, supercomputers, and even home appliances, you find them running on Linux operating system, hence the need for an open-source Linux screen recorder. But how do you choose the best recorder given the wider magnitude of the market? Here are the top 7 for your taking.
Part 1. Top 7 Best Free Linux Screen Recorders That Are Open-Source
Top 1. ScreenRec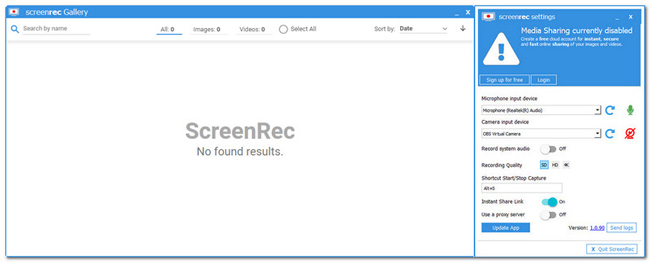 Capture your screen with ScreenRec using simple steps to get high-quality 4K videos. What makes this Linux screen recorder a top choice is that it harbors both Snipping and screen recorder tools for Linux. These incredible features make it a real deal for recording and editing anything on your screen.
It is easy to choose to capture the full screen, half screen, or any portion as desired with ScreebRec. It also provides 2GB of free cloud storage where to store your production and an automatic link to share your clips as you wish. ScreenRec has an intuitive user interface that accommodates both beginners and professionals.
Top 2. Open Broadcast Software (OBS)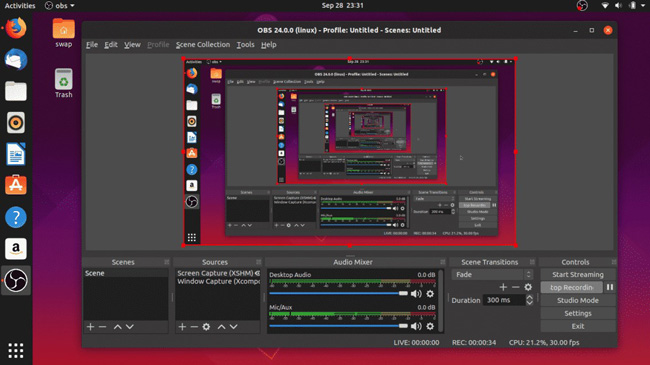 This Linux screen recording is quite advanced, with high-end features that suit the professional circle. However, it's the advanced features that push it to the top above its peers. With this, you can manipulate a plethora of configurations to come up with a unique output. These include audio mixing, scene creation, and screenshot editing, among other functions.
More so, it supports multiple output formats that you can share on various platforms, such as MP4, AVI, DivX, MOV, and MKV. Besides that, OBS Studio is completely free and cross-platform. On the intricate user iterface, you may need to learn some tutorials in advance for getting clear about how to set advanced parameters before recording.
Top 3. RecordMyDesktop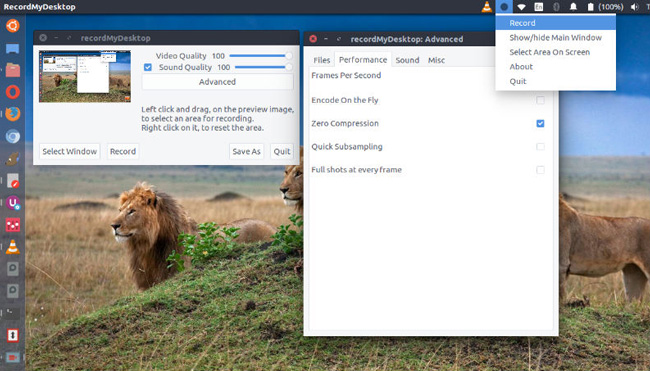 RecordMyDesktop is quite the perfect screen recorder for learning. It is a command-line-based app used to record screens on Linux operating system devices. This recorder lets you choose between two different graphical user interfaces to use. Users are capable of presetting the video quality and audio quality to determine the output file size.
On top of that, RecordMyDesktop is among the best tutorial options because it allows the syncing of video with audio. Likewise, you can highlight important parts of the video that need focussing. Once you are done recording, save your clip in any format to share with your audience.
Top 4. ScreenStudio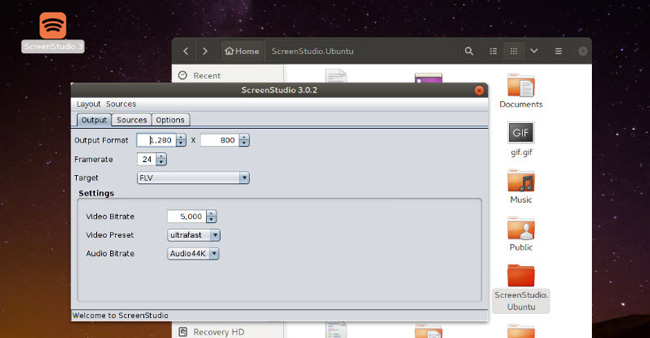 ScreenStudio is an open-source Linux screen recorder that also allows you to record directly from your webcam. Likewise, you can edit your video to perfection with its many advanced features. Adding background music, video fades, and text overlays are among the coatings you can do to your recorded video with ScreenStudio. And when all dust is settled, save and share your video in various output formats.
What makes this sreen recorder for Ubuntu Linux include output parameter adjustments, for example, it is easy to set the output format, frame rate, bit rate, and save path. Furthermore, your videos will be automatically saved to the designated portfolio.
Top 5. Enlightenment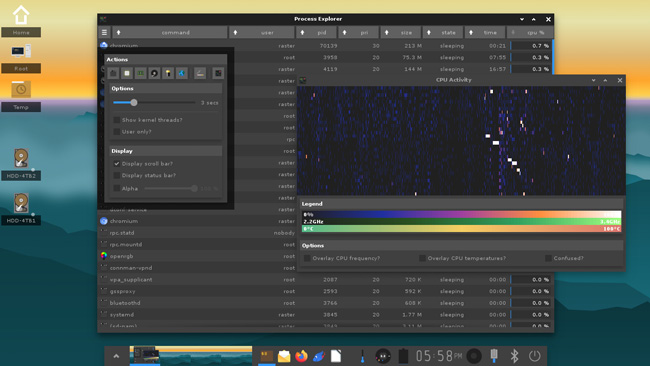 Enlightment screen recorder is dully lightweight, coupled with a wizard to facilitate easy selection of various aspects. Weirdly enough, this recorder lacks panels, menus, and taskbars, needing a longer time to master the moves. But once you know your moves, you'll realize how Enlightenment has tons of editing features like subtle animations and a high level of tweakability. You can also export your clips directly on social media sites like YouTube.
Top 6. Budgie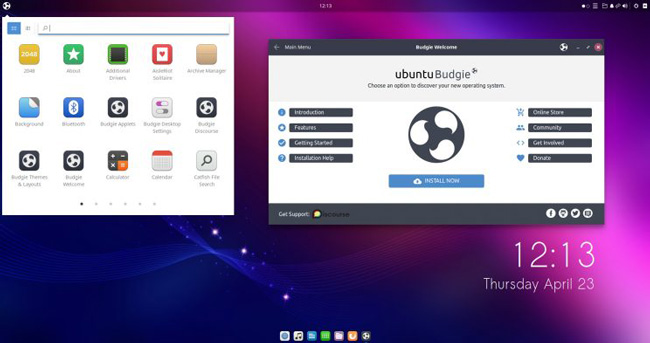 The Budgie Linux screen recorder is quite easy to customize and turn to what you love. You can choose not to show its icons on the desktop or override this default and show them up. The after-sought "Raven" center is a gem, allowing you quick access to the system settings, media player controls, and power options, among others. Budgie also supports several output formats that aid in easy sharing across multiple platforms.
Top 7. Kazam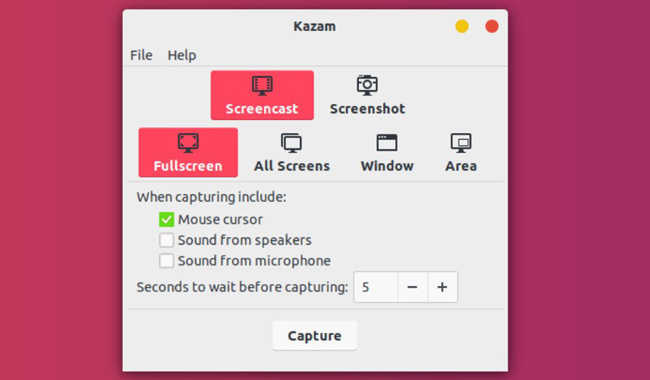 Kazam is a lightweight screen recorder that is also easy to use and can't be rough even with a beginner. Choose whether to record the entire screen or a selected area then output your video in numerous formats. Additionally, easily add text and overlays, among other precepts, before you export your video directly to YouTube and Vimeo, among other social media sites. It supports various output formats like VP8 and WebM.
Part 2. Which Is the Best Linux Screen Recorder? Choose the Proper Tool
The 7 abovementioned Linux Screen Recorders are diverse in quality and recording modes. You can check some detailed information about these options from OS, features, and recording functions from the chart given below.
ScreenRec
OBS Studio
RecordMyDesktop
ScreenStudio
Enlightenment
Budgie
Kazam
TunesKit Screen Recorder
Supported OS
Linux
Linux, Mac, and Windows
Windows, Mac, and Linux
Mac and Linux
Linux
Linux
Mac and Linux
Windows and Mac
Best Feature
Snipping and recording
Comes with an audio mixer with filters
Two different graphical user interfaces
Add fades, text overlays, music, etc
Wizard and subtle animations
Raven feature for quick access
WebM format supported
Scheduled recording, webcam recording, add your logos
Audio Recording
√
√
√
√
√
√
√
√
Webcam Recording
√
×
×
×
×
×
×
√
Multiple Video Formats
√
×
√
√
×
×
√
√
High-Quality Recording
√
√
√
√
√
√
√
Part 3. Frequently Asked Questions about Screen Recording in Linux
Here are some common questions on the screen recorder for Linux
Q1: Is there a built-in screen recorder on Ubuntu Linux?
Yes, there is a built-in screen recorder in Linux. However, it is not available in the "Menu" section. You can find it by using the "Ctrl+Alt+Shif+R" keyboard shortcut.
Q2: How can I record a screen in Linux?
To record the screen in Linux, open your dashboard and then click on the "New Recording" tab. Next, choose the audio option to use for recording the screen. Then choose "Share" and click on the "Share your screen" option.
Q3: Is Linux good for recording?
Linux is quite good for recording your screen or music production. It is an open-source operating system that is flexible and very secure. However, some popular apps are incompatible with the Linux system such as Adobe Photoshop, Microsoft Office, Outlook, and 7-Zip. As a result, you'd better use screen recording software for Windows and Mac. By contrast, TunesKit Screen Recorder is more powerful in recording your screen, with ready-to-use recording projects for gameplay, screen, website window, webcam, and audio. More importantly, you will find it great in adding your designated watermarks or logos to the recordings to protect your copyright.

Key Features for TunesKit Screen Recorder
Record a video with 720p, 1080p, or 2160p video resolution
Prepared video recording projects to capture webcam and audio
Capture as long as you want, with various output format options
Trim out unwanted parts of your recorded files on the preview panel
Try It Free
600,000+ Downloads
Try It Free
600,000+ Downloads
Part 4. Conclusion
As far as screen recording is concerned, the recorder has a big role to play. Your choice should be geared towards the features these recorders have. We have covered the best Linux screen recorders for your video production. Each of these tools has its unique strengths. It will depend on what you are looking forward to achieving. For example, ScreenRec can snip and record at the same time, while RecordMyDesktop app will offer you two different graphical user interfaces. Let what you intend to achieve determine the screen recorder to settle for.