Top 6 Best GIF Screen Recorders of 2023
Posted by Nick Orin on Dec 27, 2022 18:30 PM • Category:
Record Screen
5 mins read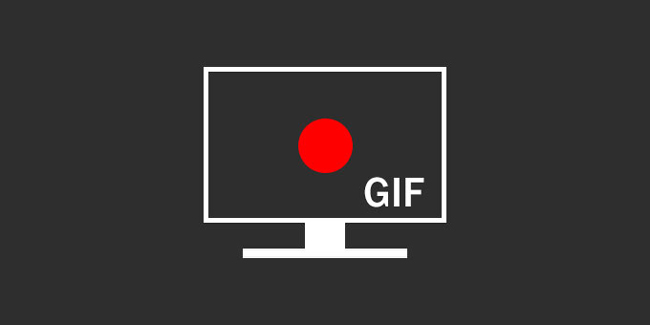 Graphic Interchange Format files (GIF) are elements commonly used to relay short and engaging motion pictures. It is easy to create GIFs by recording your computer screen or looping and animating your images. They are usually small in size, have a faster loading speed, and are compatible with many devices and platforms.
They are therefore, easy to send over to social media sites like WhatsApp, Facebook, and Vimeo, among others. However, you cannot record your screen in GIF format. What you need is a GIF recorder to turn your video clips or screen recordings into GIF files. But how do you know the best recorder to settle for? This article brings you the 6 best GIF screen recorder tools.
Part 1. Top 6 Best GIF Screen Recorders for Free in 2023
1. TunesKit Screen Recorder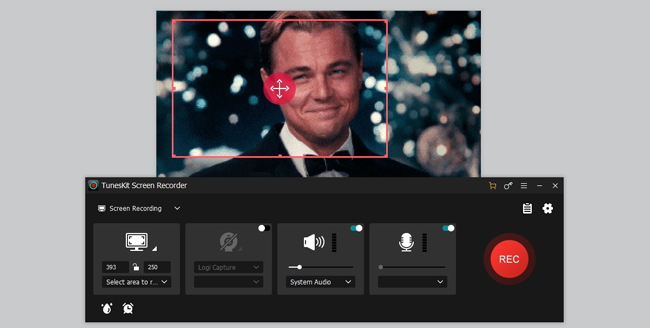 This top GIF screen recorder scales high for all good reasons - TunesKit Screen Recorder. It is a multipurpose tool that does perform a couple of functions to provide above-the-cut video clips and GIFs. TunesKit has no boundaries and will record any part of your computer screen while offering you a plethora of functions for perfecting your clips.
Other than recording your screen, you can also edit your clips by trimming, merging, flipping your video, and adding further effects like key-framing, split-screen, transitions, and picture-in-picture, as per your theme.
It doesn't end there! This tool will successfully record your screen and webcam simultaneously or apart, in any scenario. Be it product demos, how-to-tutorials, live broadcasts, gameplay, or online video calls and activities, TunesKit does it all.

Key Features for TunesKit Screen Recorder
Save your recording in .gif format without loss of quality
Advanced scheduled recording pattern to make an accurate record
No duration limit in recording video clip on the trial version
Customized the aspect ratio of apply ready-made options
Try It Free
600,000+ Downloads
Try It Free
600,000+ Downloads
2. ScreenToGIF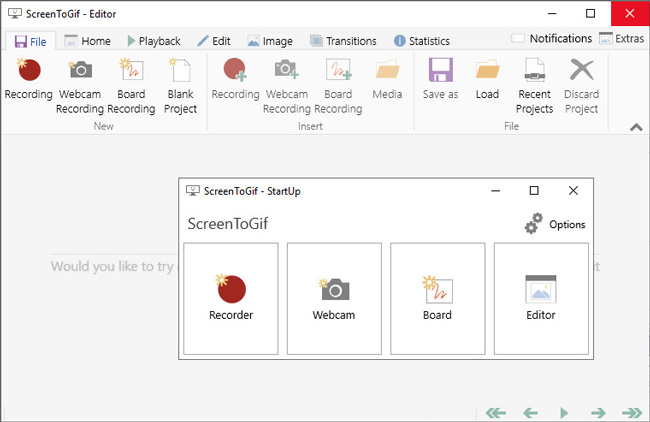 With ScreenToGIF, you can easily create GIFs from other animated videos, camera, and images, or record your screen. Likewise, you can make any edits you desire like cropping, resizing, and speeding up your GIF. Simply convert your videos into Gifs for free and share them with other online audiences.
More so, choose your preferred size while converting and recording Gifs. Choose a large size for high-quality Gifs, a medium, or a small one for low resolutions that are easily shared on social media platforms. When recording GIF, you can customize the width and height of the window in advance.
3. Easy Gif Animator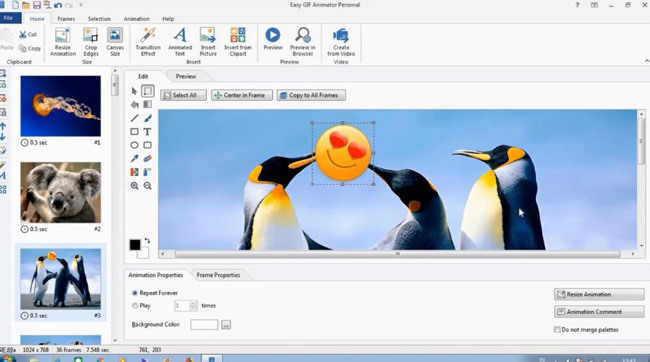 As its name suggests, this screen GIF recorder is simple to use yet comes with sophisticated features. These include editing, animation effects, and web optimization ability, among others. With this, you can turn your gif for the better with additional visual effects like zoom, sparkles, and rotate.
Likewise, use Easy GIF to create animated gif files from your video file fragments, animated banners, cartoons, and pictures at large. It comes with a built-in image editor that lets you quickly modify your animation frames to perfection.
4. FlexClip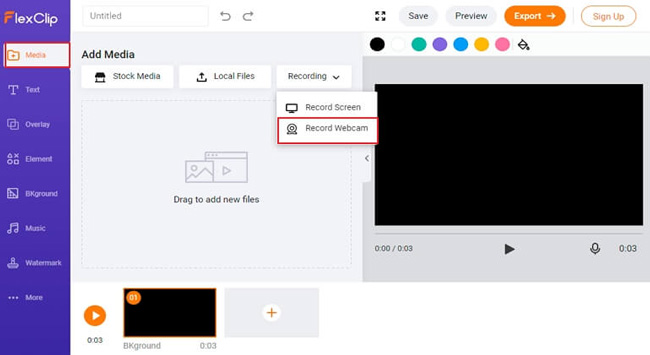 FlexClip is not only a video recorder but an editor as well, enabling you to produce stunning clips and perform flexible editing. Choose to create your GIF with templates, or start from scratch. The built-in resources including dynamic vector elements, text animations, rich transitions, and overlays facilitate perfection in your video recording journey. You can also share your videos on different devices, thanks to the cloud-based video ability. Nonetheless, you can use a custom watermark among other effects.
5. VClip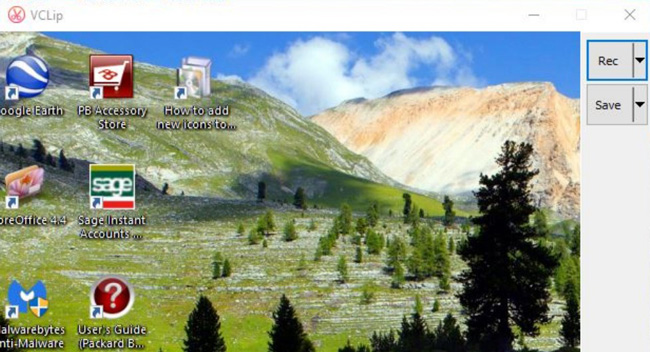 VClip screen Gif recorder lets you capture eye-catching animated GIF clips in a few steps. You can customize your clips by changing the frame rate and output format to your desired choice. It supports the conversion of files to OGG, AVI, MP4, and WebM files, among others. This means that you can share your clip on a variety of platforms including the web. This tool enables you to record the full screen or you simply select the area of the screen to record your clip.
6. Aiseesoft Screen Recorder

Meet Aiseesoft GIF recorder, an easy-to-use recorder with powerful editing abilities. It enables you to record any screen video like games, lectures, conferences, webcam videos, and GIFs. Likewise, choose which format to save your videos such as WMV, AVI, GIF, MP4, etc.
It is not only a recorder but has exceptional editing features to turn your clips into amazing products. You can add stickers, images, text, and other effects to your GIF as well as customize the output quality by changing the audio quality, frame rate, and video codec properties.
Part 2. Recording GIF Frequently Asked Questions
Many users are still sourcing for a few answers on the usage of GIF recorders. We have sampled a few answers.
Q1: How do I record a GIF?
All you need is a video recorder to capture and record your desired GIF. Start by playing the video that you wish to record. Also, ensure that you have installed your preferred video recorder on your PC or phone. Next, launch the screen recorder. Then set your screen recording size.
Most video recorders will allow you to use the full screen or select a portion of the screen to use for recording. When ready, press on the "Record" tab to begin recording your screen. Finally, choose the output format as the "GIF" option to turn your video into a gif. Once completed, stop the recording and share your GIF clip.
Q2: Can you save GIF as a video?
Yes, you can save your GIF as a video file. Once you are through with screen recording your video, choose the video format to save it. These include WMV, OGG, WEBM, and MP4, among other video formats. But, the file size of a video file is much larger than a GIF.
Q3: What is the best GIF-downloading website?
Opt for sites that offer GIF for free. These include Reddit, GIPHY, Imgur, and GIFbin.
Part 3. Conclusion
This article has highlighted some of the best GIF screen recorders for your take. Recording a Gif clip doesn't require any prior knowledge. It is easy and the fun lies in customizing your gifs. Various tools such as TunesKit, Aiseesoft, and FlexClip not only work as recorders but also video editors for a perfect-looking finish. Alternatively, you can choose any recorder with simple editing features for a quick turn-around. The choice is yours!