8 Best Screen Capture Software 2019
Posted by Nick Orin on Nov 1, 2019 2:31 PM • Category:
Record Screen
5 mins read
Today the use of computer-aided learning is everywhere. In schools, teachers and lecturers are preparing online lessons to be delivered the student via the internet. Even in business, many trainers rely on computers to create interactive lessons for both the clients and their staff. In addition, if you have ever bought a machine or even a newly introduced device chances are you were required to watch a short video in order to learn how to operate the device.
What all these teaching and training videos have in common is that they are made using a screen capture software. This software helps create explanatory videos such as step-by-step guide of how to use a given machine by allowing capturing the events on your screen while inputting a voice over. This makes training a lot easier and fun. The 8 best screen capture software you should try in 2019 include:
1. TunesKit Screen Recorder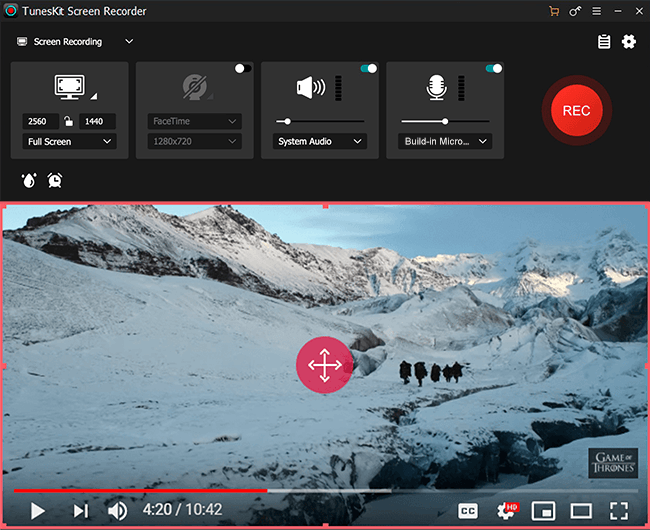 TunesKit Screen Recorder is one of the top screen Capture software in 2019. It excellently combines a video recorder and an audio recorder to ensure that you can capture any video or audio playing on a computer screen with only one click. This screen recorder then lets you edit your recordings so that you have useful videos you can share with others. You can then save your videos in any format you want without any fear of affecting their quality. It supports both Windows and Mac thus ensuring that anyone can use it. It can be used to record a wide range of activities on your computer screen such as when playing computer games. Video calls, video conferences, app tutorials, and online class among others.
2. ScreenRec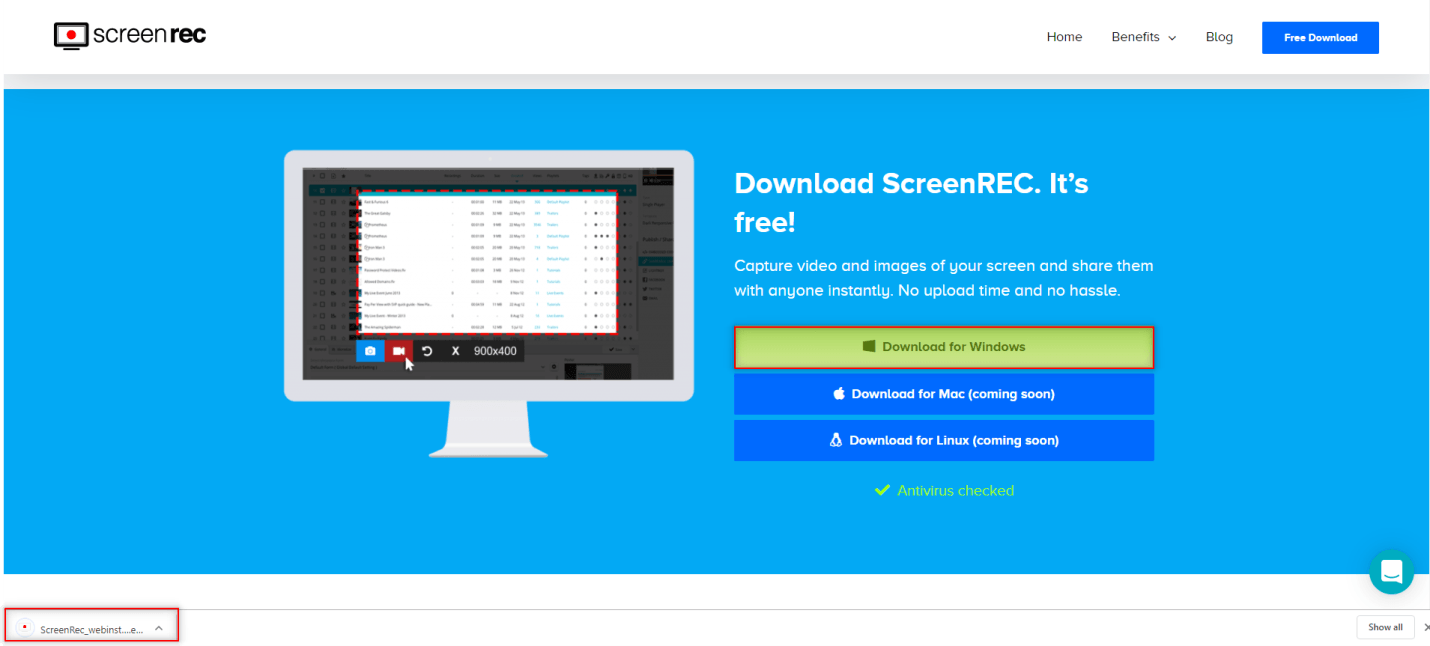 This a very popular screen capture software in the market right now. It has a great user interface that makes it easy for anyone to use it. It also allows for easy editing and sharing of content which is ideal for sharing both business and personal content. It has no limitation and thus great for even professionals. If you are just starting as a creator of step by step user guide kind of videos then this is the tool you need.
3. Camtasia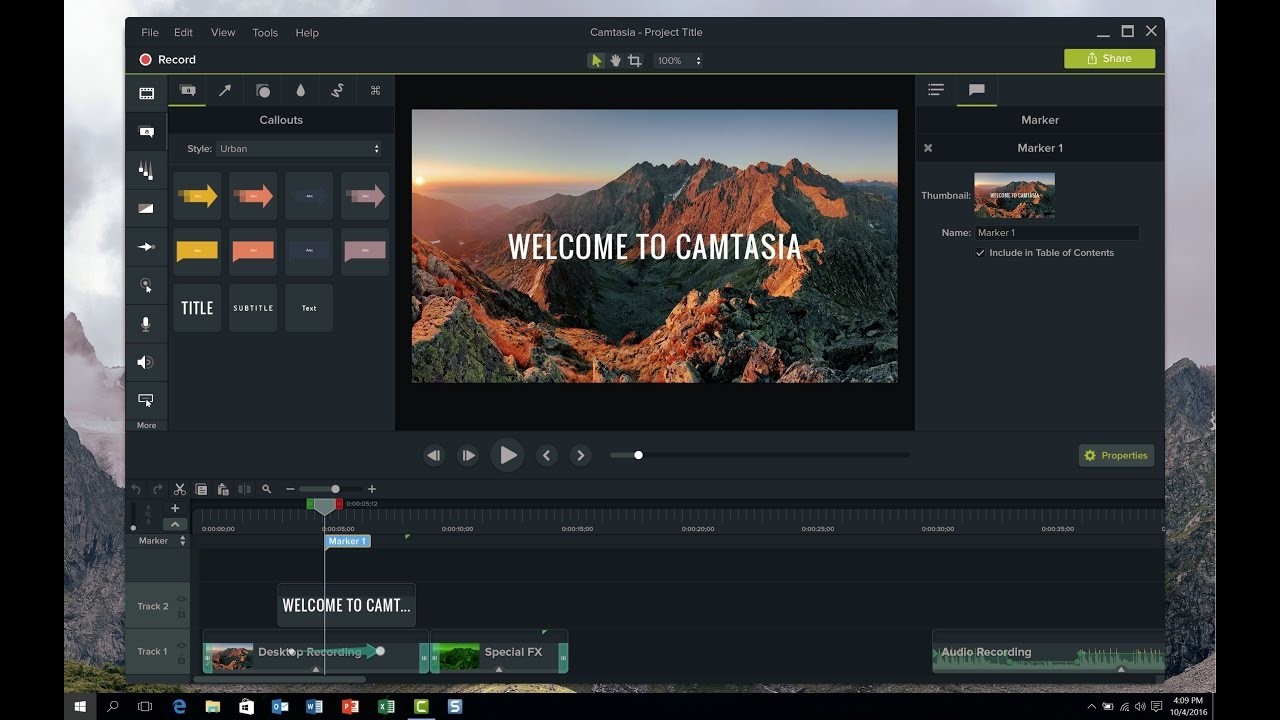 Camtasia is among the well-known screen capture tools you can use. It is designed with great features for making tutorials, lessons, product demos and even step by step product user guides. It has a tested and proven video editing tools that help turn your screen capture clips into beautiful and helpful videos. It also has animation and effects capabilities to add to the effectiveness of your videos.
4. Screencast-O-Matic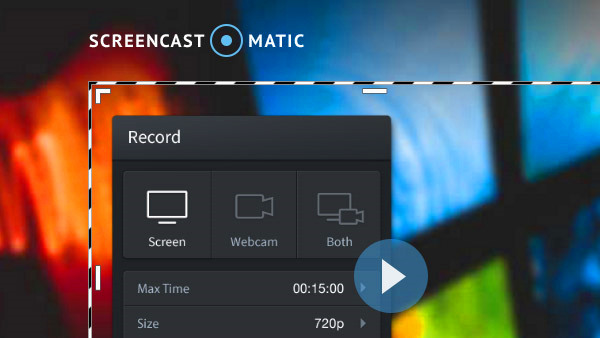 Screencast-O-Matic is popular among tutorial creators for the simple reason that it is one of the best screen capture software in the world. It comes with many features that make it easy for you to create beautiful videos for your audience. It has an intuitive user interface that makes using the tool simple, easy and straight forward even to someone who has never used a screen capture tool before.
It also comes with direct publishing capabilities allowing you to easily publish your work on YouTube. One of the features that most people love about Screencast-O-Matic is its ability to recoded both your webcam and screen simultaneously. Its free version has limited features but it is still one of the best free screen capture software when compared to alternatives.
5. CloudApp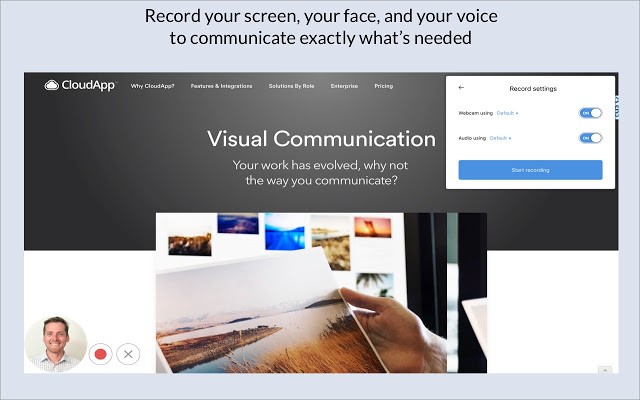 CloudApp is another great screen capture software you should be using in 2019. CloudApp is an awesome tool that allows you screen capture what you are working on, edit and creating amazing videos and host and shares your videos all in the same place. You can capture both your screen and your webcam feed and then use the annotation feature to edit your work, add drawings emojis and arrows to create amazing explainer videos that are helpful to your audience. You can then easily share your work with your audience via easy distribution features.
6. Ezvid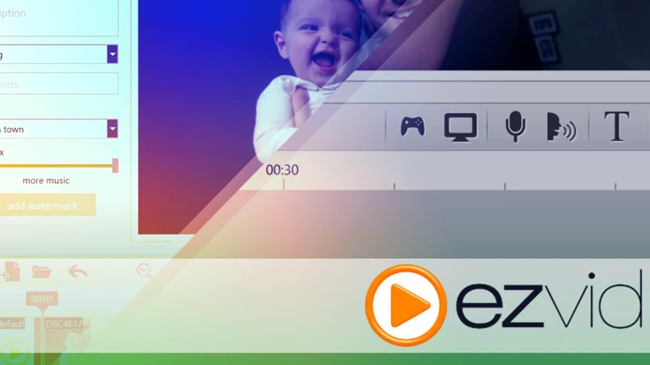 Ezvid is one of the best screen capture software for windows as it helps you capture your screen and create some cool explainer videos for your audience. It comes with a full-featured editor which allows you to edit the screen recorder content to create useful videos for sharing on YouTube and other social media sites. It comes with lots of great features such as voice recorder, voice synthesis, facecam and screendrawing which makes it the best video capture software for creating explain videos.
7. ShareX
ShareX is one of the best screen capture software free. It is a powerful yet free open-source screen capture software that has proven to be among the very best screen capture tools in the world. It is easy to download and install and use. You can use it to capture the whole screen or just a section on your screen which gives you a lot of flexibility to work when creating tutorials and other explainer videos. It has an inbuilt editor that makes editing videos and photos easy. It also allows you easily export your work to different online platforms which is a plus if you are interested in sharing your work over those platforms.
8. ScreenFlow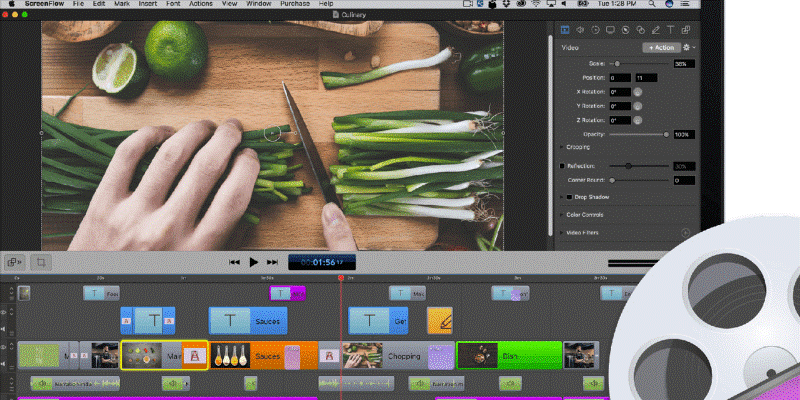 ScreenFlow is by far the best screen capture software for Mac you will find. It comes with several great features that make it easy to work with. It allows users to record the screens of their other iOS devices such as iPhones and iPad. This makes it easy to create tutorial videos of how to use various iOS apps as you can easily capture the screen of your iPhone using this tool. In addition, ScreenFlow has a large library of clear video clips and music that are available to users for free. This makes it easy for you to enrich the videos you create using the screen capture tools thus giving better results that you will get when you use any other tool.
Conclusion
If you are looking for the best screen capture software in 2019 then you know that there are many such tools that you may be spoilt for choice. Whereas some of these screen capture tools are great with many amazing tools, some are not so awesome and often leave regretting why you chose them. One of the best tools you should consider using is TunesKit Screen Recorder. It is powerful and comes with numerous amazing features that make it easy for you to capture your screen in HD and create high-quality videos from this content.