The technological era we are in makes it almost impossible to avoid a screen recording tool in your office or even home. They work differently, with the ability to either record the whole screen or just part of it as directed. Recording videos works with any device from cameras, microphones, and some smartphones. However, it takes a different turn for recording activities that occur on your PC screen. This requires you to consider Google Chrome screen recording plugins and also choose the best chrome screen recorder to accomplish the task. Think of developing tutorial videos, capturing sessions of a game, or recording your employees' activities. It all ends with a good screen recording plugin. But the tussle is still on when it coming to settling on the best. Check out these 8 options.
1. TunesKit Screen Recorder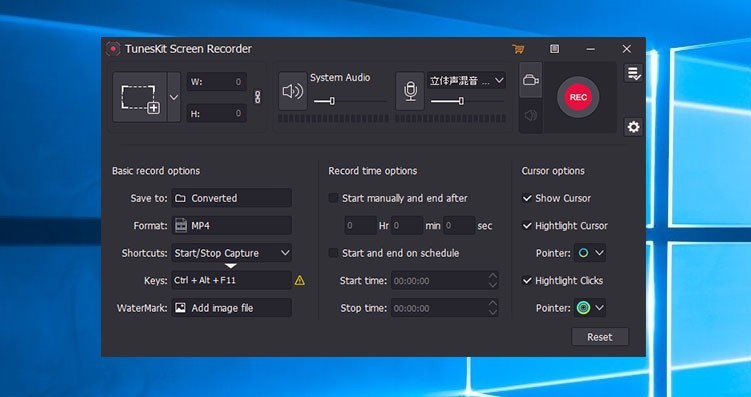 Our top list is TunesKit Screen Recorder because of its cutting-edge ability to grab anything you need from your computer. Yes, this tool has no limit when it comes to capturing online videos, webinars, video calls, computer games, and even live broadcasts. Furthermore, it is highly independent and will pick any sound effects, background music, among other appearing audio sounds.
Pros
You get flexible options for setting adjustments and preferences.
It works as a useful screen shot program enabling you to take screenshots and save them in any format.
You'll experience no video loss.
This tool works smartly to save your recordings in various formats like 4K, MP4, MOV, FLAC, and many other formats.
You can upload and share your recordings to other platforms like Facebook, Vimeo, YouTube, among others.
Cons
It does not support some operating systems like Linux and BlackBerryOS.
2. Apowersoft Unlimited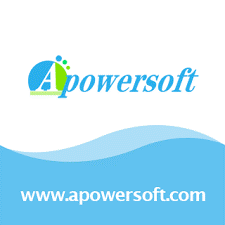 Apowersoft works in simple steps, enabling multiple recording modes from a custom area, full screen, or a selected portion of the screen. Furthermore, you can do other adjustments along the way such as apply callouts, text, among other notations. You don't also need to bother cabling as this tool lets you wirelessly cast your device to the computer's screen and use the later for capturing from your microphone, smartphone, or any other device.
Pros
Easily capture data to your mobile device, PC, among other devices by using the desktop recorder.
There is the availability of several recording modes, either full screen or a section of your screen.
It offers lossless quality.
Cons
It is heavyweight, requiring an enormous amount of space during the installation.
3. ScreenFlow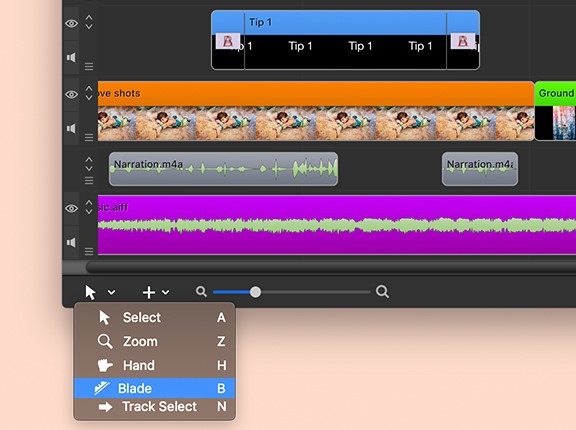 This suitable screen recorder for mac comes with tons of functionalities. You have the choice to record your Mac at group video components, retina solutions among other options. Furthermore, you can add background audio for optimum productivity. And when it comes to additional settings, the Styles and Templates tools do magic. You can add drop shadows and color filters for an awesome recorded peace. Likewise, you can arrange or configure groups of annotations as you desire.
Pros
You get additions unique images and other audio clips to add to your videos when you upgrade.
Easily make high-quality retina videos.
You can also add a background audio voice.
The Styles and Template tools spice up your videos.
4. Outklip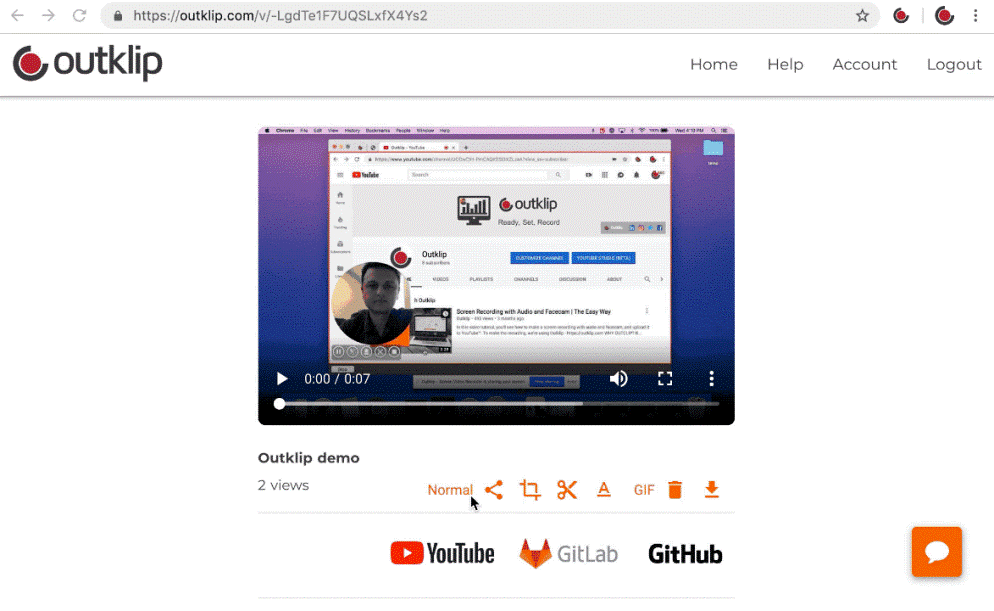 This is another best chrome screen capture extension especially for those who do remote work. It has no limit when it comes to sharing videos to other social media sites. Likewise, Outklip is faster and easy to operate. Additionally, it has editing features to help you trim your videos, add background music or text as you desire.
Pros
You can directly upload and share your videos to YouTube, Vimeo, and other sites.
It has a user-friendly interface.
It is so far the best screen capture software for windows and Mac
It works fast enough.
Have awesome editing features and templates
It is free.
Cons
It doesn't support some operating systems like Linux.
5. Bandicam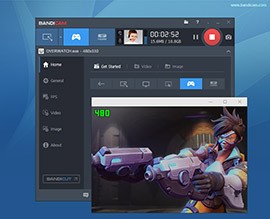 Its robustness makes it stand-out from its peers. This tool supports both screen and gameplay captures. It also ensures that your video output quality is as the original. You can capture 4K HD videos at a reasonable speed of 120 frames per second. Apart from mobile devices and microphones, Bandicam lets you record videos from various other devices like APPLE TV, Playstation, HDTV, and many more.
Pros
It supports capturing of screenshots in numerous formats like BMP, JPEG, and PNG.
It has an intuitive user interface.
Has made sharing your explain work a lot easier
You can also upload your videos directly to YouTube.
Cons
The free version leaves a watermark on your videos, requiring you to be a paid user to get clean videos.
6. Screencastify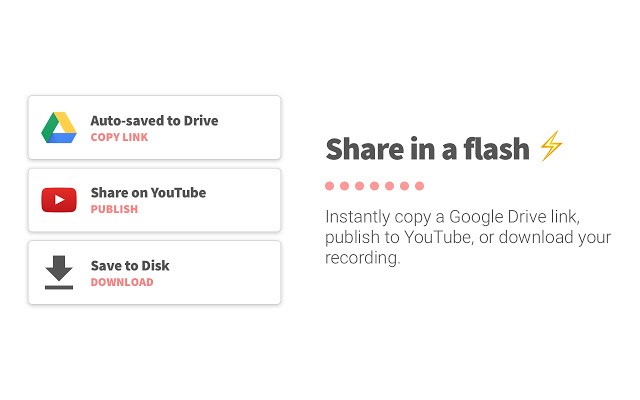 This is another free best screen recorder for chrome highly suitable for both the novice and professional users. Once you install this app, you can directly capture screenshots, record any videos, and also enable the webcam and microphone among other uses. And when it comes to exportation to Google Drive, it is just a matter of seconds.
Pros
You can share and export your videos to other social media platforms like YouTube.
It suits both novice and professional users.
It can capture from both the Chrome browser and the desktop.
Cons
Its free option confines you to 50 videos each month.
7. Hippo Video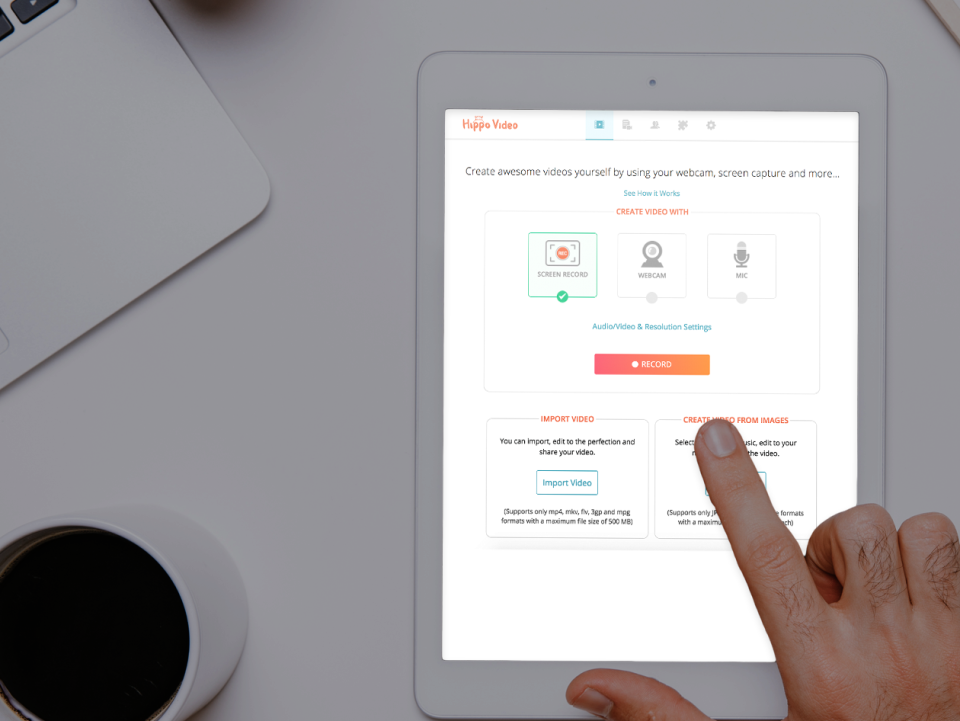 The Hippo Video is all about quality. Its advanced features open leeway to high video resolutions from 360p and 1080p. You can also customize your videos by adjusting the aspect ratio, webcam size, and decide whether to show or hide the markup tool among other functionalities.
Pros
You have the option to choose to use a webcam or not.
It offers superb video quality.
Its advanced features let you easily customize your videos.
Cons
It doesn't support many devices.
8. ShareX
Despite being a free chrome screen recorder, ShareX doesn't place watermarks on your recordings. Besides, you can save your file as a video or GIF with this tool. And when it comes to sharing your files, it's a walk in the park as you can directly upload them to YouTube and other social media platforms. ShareX also comes with a built-in photo editor that helps you to freely customize your photos
Pros
ShareX is free for use.
It doesn't add any watermarks to your recordings.
It also comes with a built-in photo editor to enable free photo customization.
Cons
Disturbing adds appear occasionally.
Conclusion
You don't need to be a tech-savvy to perfectly perform screen recording. These 8 tools have their unique qualities hence it will depend on what you need to achieve. Likewise, you can also opt for the free tools to enable you to get acquainted with the whole process of screen recording before you upgrade to the premium versions.

Nick Orin is a review writer, software geek and Mac OS enthusiast. He spends all his free time in searching useful software and gadgets to share with others.