How to Remove Deezer Ad While Listening
Posted by Adam Gorden on Oct 18, 2022 12:00 AM • Category:
Record Audio
5 mins read
As one of the leading streaming music services, Deezer offers over 90 million tracks and thousands of podcasts to listen to. It provides users with the Deezer web, Deezer desktop program, and Deezer mobile app version so that you can stream music from Deezer online and offline.
As you know, however, Deezer Free will intersperse adverts while music is playing, which makes for an unpleasant experience for many users. To avoid this feeling, we will introduce some Deezer ad blockers and removers to help you listen to Deezer without ads. Let's get started.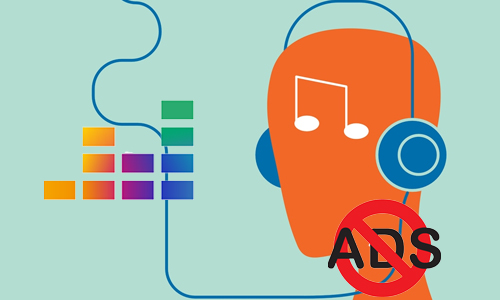 Part 1. Listen to Deezer Without Ads Officially
The most direct way to get rid of Deezer ads is to upgrade the Deezer Free to $10.99 per month Deezer Premium or other Deezer paid subscriptions. If you're new to Deezer, you can also enjoy the 1 month free trial with Deezer Premium. With Deezer Premium, you are able to enjoy the Hi-Fi quality of all the ad-free Deezer tracks and can download your favorite music for offline playback. Therefore, it benefits you to try Deezer Premium as a Deezer ad remover to listen to music anytime anywhere.

Part 2. Listen to Deezer without Ads with Deezer Ads Remover
Another way to Deezer ads block is to listen to the downloaded Deezer music. Besides using the paid service to download Deezer tracks, TunesKit Audio Capture is also worth checking out. It has the ability to get your Deezer music downloads for offline playback without ads, and can even transfer and play the downloaded Deezer music files to other devices.
TunesKit Audio Capture is a robust audio recording program for grabbing any audio on your computer without quality loss. Thus, it can be considered a lossless Deezer music downloader that lets you get Deezer downloads with ease. And you will not have to worry about the time limit. It will keep Deezer music in your local folder forever, unlike a subscription that expires if you don't renew it.

Main Features of TunesKit Deezer Music Downloader
Download music from Deezer to MP3, FLAC, AAC, M4A, M4B, and WAV
Capture streaming audio from any programs and websites
Save Deezer music download with the original audio quality and ID3 tags
Support many customization functions like trimming, cutting, and merging
Try It Free
600,000+ Downloads
Try It Free
600,000+ Downloads
How to Use TunesKit Deezer Ads Remover
Step 1: Open TunesKit Audio Capture on your computer. Check whether there is any of icon to launch Deezer. If not, please tap the + button to add Deezer desktop app or other target program to TunesKit Audio Capture main home.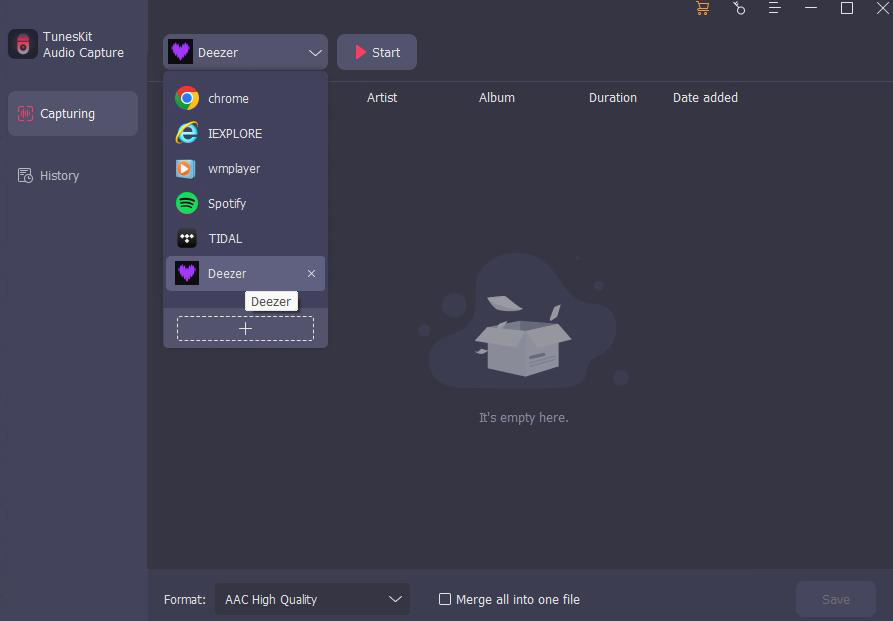 Step 2: Next, tap the Format button to preset the parameters of the Deezer song downloads. For example, you are able to set the Deezer format to MP3, AAC, FLAC, WAV, etc., and adjust codec, channel, sample rate, and bit rate as you like.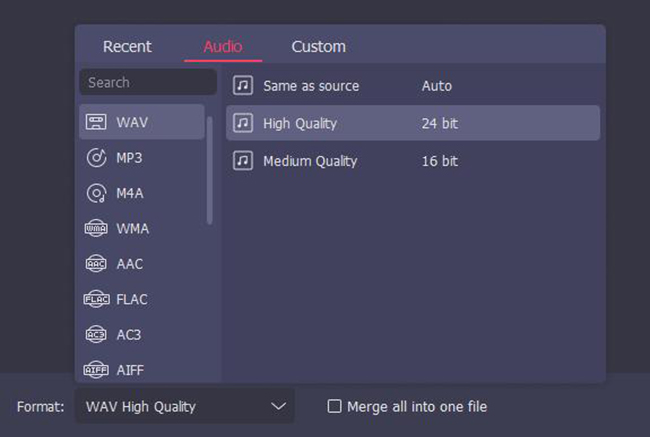 Step 3: Now, click on the Deezer program you just added to the main home. Search for the music you want to download and click to play it. TunesKit Audio Capture will record the Deezer music immediately, and divide the audio ads into another track once detect it. When you finish, tap the Stop button.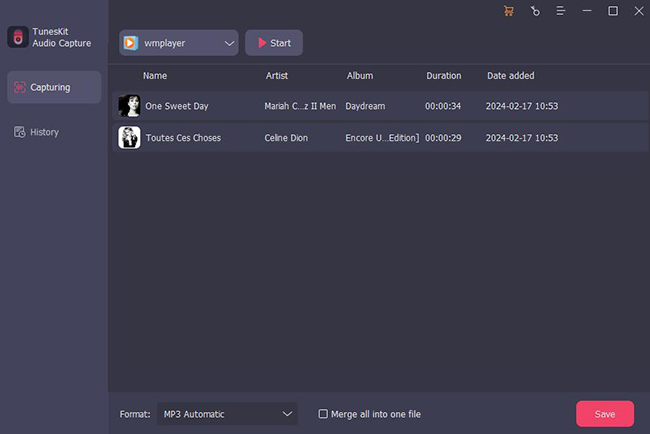 Step 4: The recorded Deezer music tracks and ad tracks are in the Capture list. You can tap the Delete icon at the rear of the ad track and combine the several Deezer music tracks by tapping the Merge button at the bottom left. In addition, if you need to trim the music length or edit the ID3 tags, simply click on the Edit button at the rear of the audio track.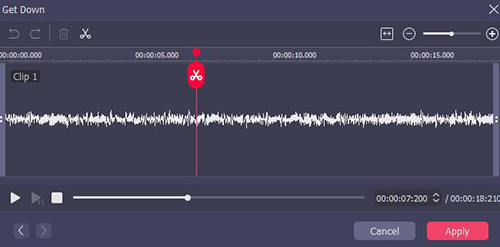 Step 5: When all is done, press the Save button. And the downloaded Deezer music can be found in Converted. In this history list, you can preview the Deezer music tracks, and locate the destionation folder by clicking on the Search icon.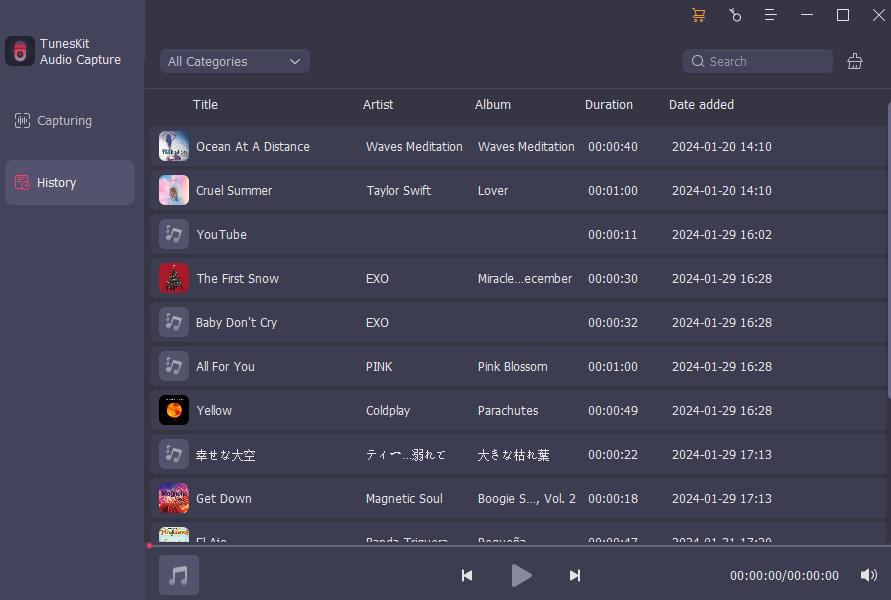 Part 3. Remove Deezer Ads with Deezer Ad Blocker
Although users who prefer the Deezer web player may also be affected by ads, there are various Deezer ad blockers on the web to save you from this trouble. Here we would like to present two effective Deezer ad blockers for Chrome and Firefox browsers. Let's see.
1. AdBlock
AdBlock is the best blocker for Chrome users. This free plug-in extension on Chrom keeps you from image ads, pop-ups, audio ads, etc., on any website so that you can enjoy the Deezer music without any annoying interruption. Now please follow the steps below to add the AdBlock Deezer ad blocker to your Chrome.
How to Use AdBlock Deezer Ad Blocker
Step 1: Open Chrome extension and search for AdBlock.
Step 2: Add the AdBlock extension to Chrome and initiate it when you open the Deezer web player. The AdBlock icon will turn to green when it start to block the ads on the Deezeer web.
Step 3:When you finish, you can close this Deezer ad blocker by clicking on Unpause Ad Block.

2. Deezer fixer
Deezer fixer is also a free addon extension that removes Deezer ads, including audio ads and image banners, when you listen to Deezer music on Firefox. As with AdBlock, once you add Deezer fixer to Firefox, you can enable and block Deezer ads before a Deezer song is played.
How to Use Deezer fixer Deezer AdBlock
Step 1: Open a Firefox browser and search for Deezer fixer.
Step 2: Tap add to Firefoxon the extension page.
Step 3: After that, allow Run in private window to launch the tool, and you are able to listen to Deezer music on Firefox without ads now.

Part 4. Get Deezer Ads Block through VPN
The fourth option is to use a VPN tool to remove Deezer ads. In fact, VPNs are not made for turning off ads, but some come with the ability to remove them so that you can listen to Deezer songs without ads. However, not every time you use a VPN while playing a Deezer song you will be able to successfully block Deezer ads, depending on the region the tool chooses for you.
On the downside, although some VPNs turn off advertising from other applications, they may pop up ads on their own when opened unless you have a premium subscription. Therefore, in order to take full advantage of its features, users who have already installed a VPN can use this method, while for those who don't, we still recommend the three methods above to listen to Deezer without ads.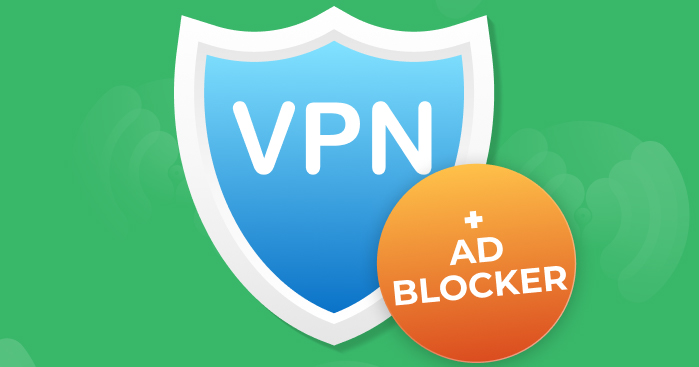 Part 5. Conclusion
There are several Deezer ad blockers we conclude to listen to Deezer without ads. Try Deezer Premium is the fastest way to remove Deezer ads or use additional Deezer ads removers, such as TunesKit Audio Capture or add-ons from browsers, to remove Deezer ads with ease. By the way, TunesKit Audio Capture can help you download any music without ads, not just Deezer. So it's worth considering to be a great assistant for saving music locally.