LiveXLive is a music streaming platforms, combining audio and (often live) video. Users can access the service on the web, through mobile apps on smartphones and on OTT devices. There are enough music resources for you to pick. However, to save music from LiveXLive is only offered to such Premium subscribers. Here we'd walk you through how to download and record music from LiveXLive with the best LiveXLive music downloader.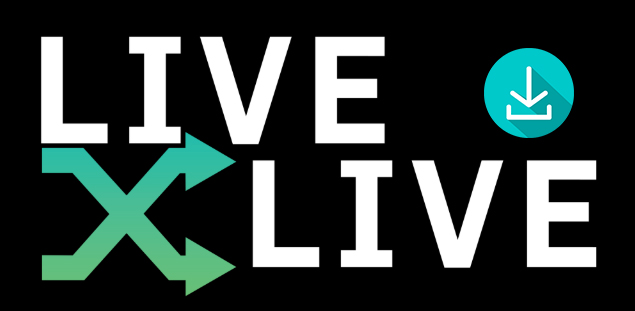 Review of LiveXLive Powered by Slacker
LiveXLive offers traditional genre, specialty, and artist stations pre-programmed by professional DJs while also letting users build entire stations of specific artists. Users can continue to develop any of these stations by rating favorite songs and banning artists or songs. It also allows subscribers to customize any station to their liking by adjusting settings like: more hits or more depth, more or less of their favorites, and more current or more classic material.
When a user inputs the name of a specific band or artist, LiveXLive will instantly create a station based on that musician along with similar artists. This feature allows users to discover new artists similar to the ones they already like. Currently, LiveXLive powered by Slacker has 420 expert-curated music stations.
LiveXLive offers three listening plans for music fans:
With Basic, you could get 128Kbps audio and the ability to skip a maximum of six songs per hour per station. In exchange, you have to endure audio and banner advertisements every 5 to 7 songs. And you also have to endure the shuffle playback.
Subscribing to the $3.99 per month Plus removes the ads and skip limitations, and ups the bit rate to 320Kbps. The $3.99 per month Plus makes you enjoy some additional services than that users of the Basic plan.
The $.99 per month Premium builds upon the Plus tier by enabling you cache albums and playlists for offline listening, and play songs and albums on demand instead of waiting for LiveXLive to serve up the tracks you most want to hear.
Method to Download LiveXLive Music Free
With a LiveXLive Premium subscription, you can download your favorite radio stations, albums, and playlists to your device so you can listen without using an internet connection. Is it possible to download LiveXLive Music free? The answer is yes, and TunesKit Audio Capture could enable you to download them for your own offline use.
Tool You'll Need to Download Music from LiveXLive
TunesKit Audio Capture is an uber-popular and professional-grade streaming music recorded that is capable of recording and downloading music and audio from various streaming music programs or browsers to common and popular audio formats with the original audio quality and full track information.

Key Features of TunesKit LiveXLive Donwloader
Record and download streaming audio from any programs and websites
6 plain formats including MP3, AAC, FLAC, WAV, M4A, and M4B available
Preserve streaming music with the original audio quality and full ID3 tags
Support many customization functions like trimming, cutting, and merging
Free to download the trial version from the links above and follow the tutorial to record music from LiveXLive.
Step 1

Fire Up TunesKit Audio Capture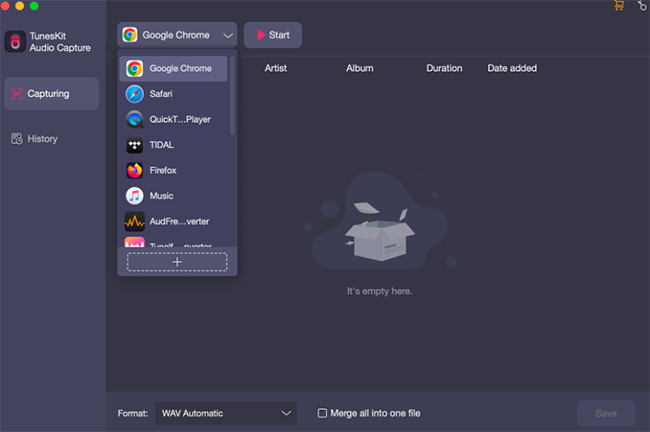 Launch TunesKit Audio Capture on your computer, and then you will see some target software is listed on the main home of TunesKit. If the browser you often use is not placed on the window, add the browser you want to open LiveXLive by dragging and dropping the program into the window. Note that you don't have to pen the browser now.
Step 2

Set the Output Audio Parameters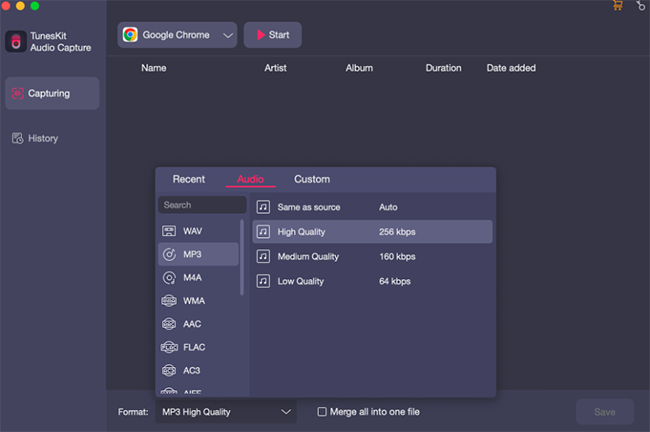 The next step is to set the output audio parameters. Click the 'Format' button at the bottom right corner, and the setting window of 'Format' will pop up. There are some audio parameters for you to configure including format, codec, channel, sample rate, and bit rate. According to your demand, you could set the output audio format as MP3 or others.
Step 3

Start to Record LiveXLive Music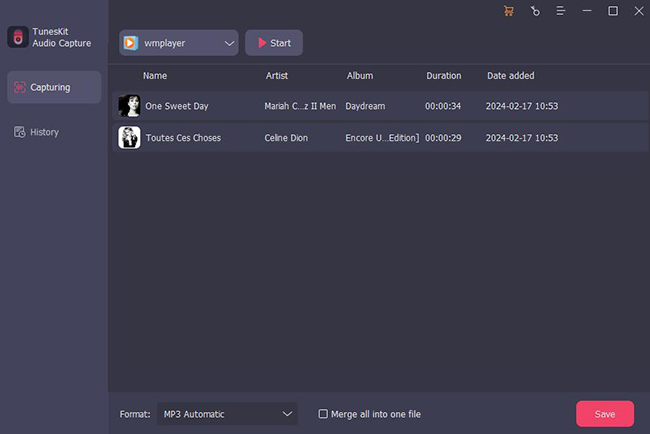 After setting the audio parameters, you could click the browser on the list, and TunesKit Audio Capture will load it automatically. Then search for 'LiveXLive' on the browser and enter into 'LiveXLive' to start one track. The recording process will start in a few seconds. When the track stops, TunesKit Audio Capture will automatically stop the recording.
Step 4

Trim Recorded LiveXLive Music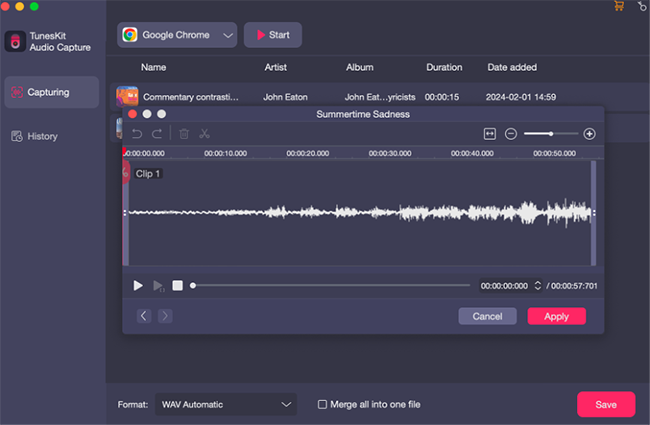 Finally, you could click the 'Edit' button at the rear of each track to trim or merge the recorded audios based on your demand. You can cut one track into several segments or merge all recordings or segments into one file. In addition, you could edit the tags information like title, artist, album and more or rename the tracks.
Verdict
The music files downloaded from LiveXLive via TunesKit Audio Capture can be kept forever without format limitations and are available on other media players and devices. For Premium subscription, you are required to connect to the internet at least once every 30 days and keep an active LiveXLive Premium subscription to keep your music downloaded.