Top 5 Streaming Audio Recorder for Mac
Posted by Nick Orin on Aug 12, 2019 6:55:13 PM • Category:
Record Audio
4 mins read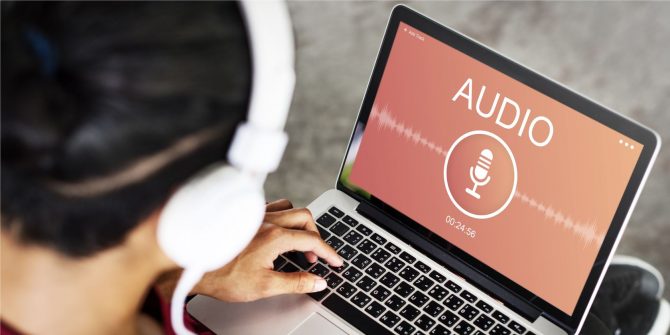 Nowadays, music is not the same as it used to be. In most cases, they are not saved in CDs, and what's dominating the music industry is the online music services like Apple Music, Spotify and Amazon Music, making music a lot easier to obtain and carry than it used to be. However, every coin has two sides, and the side effect of the current trend of the music industry is that sharing music has become more difficult, especially for Mac users because Apple music tracks are all DRM-protected.
As the easiest way to record internal audio on Mac, the streaming audio recorder for Mac is born and its market is growing bigger and bigger every year. Now that various kinds of recorders are confusing customers, I bring to you this honest review of best streaming audio recorders so that you can gain more insights.
Top 1. TunesKit Audio Capture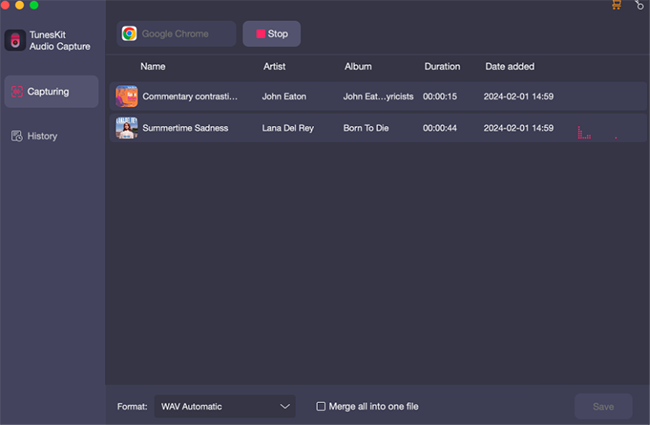 There is no doubt that TunesKit Audio Capture is the best in this industry. It can fulfill all your demands for a Mac streaming music recorder: the ability to record audio from almost all the app on Mac, 6 different formats provided so that recordings can be played on different platforms or devices, lossless sound quality and customized options for users to change freely.
A secret weapon of this software is its technical edge against its competitors. Unlike most streaming audio recorders Mac which record audio real-time, TunesKit Audio Capture extracts audio data and form it into the so-called "recording tracks", which lead to the lossless the quality of recording tracks because they are derived directly from data instead of playing music. Besides, thanks to this technology, it can simultaneously record audio from several audio sources into multiple tracks each undisturbed by others.
Except for excellence in doing its job, TunesKit Audio Capture charges a price lower than its competitors, which is $19.95 for a life license. So if you want a low-price outstanding streaming audio recorder, TunesKit Audio Capture is the best choice.
Top 2. Apowersoft Streaming Audio Recorder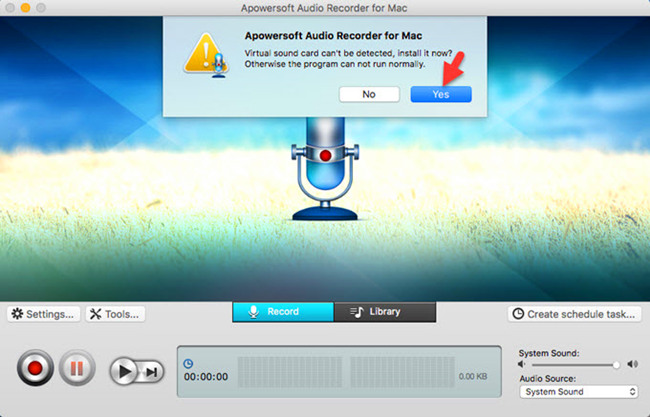 Apowersoft Streaming Audio Recorder is probably the most multi-functional recording software for Mac in the market. It can record comparably high-quality audios not only from the internal app but also from the microphone. Its most distinguished function is the identification of the ID3 tag. Many streaming recorders can identify ID3 tags but never as precise and detailed as this software can do.
Apowersoft Streaming Audio Recorder can conveniently add the recordings directly into iTunes playlists or, if users want to enjoy the recordings right away, add them into the playlists of the built-in music player of the software.
The only deficit is that the price of Apowersoft Streaming Audio Recorder is as high as $79.95, which is almost 4 times higher than TunesKit Audio Capture, while its sound quality is not as good as TunesKit Audio Capture. My personal opinion is that it results from its large variety of extra function, but many of these functions are actually unnecessary.
Top 3. Wondershare Streaming Audio Recorder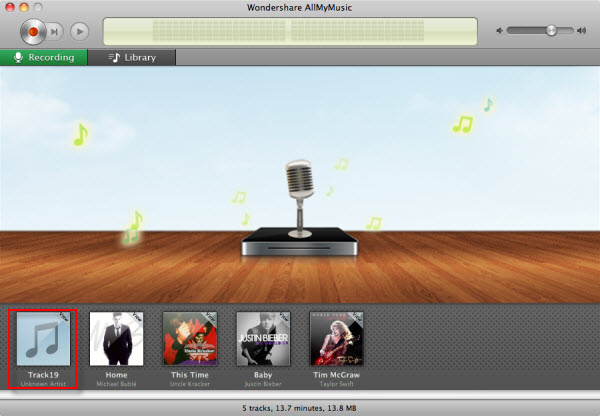 Wondershare Streaming Audio Recorder is well-known in the industry. It is highly similar to Apowersoft Streaming Audio Recorder - the recording mechanism, the interface, the function of adding tracks to iTunes playlists. What makes it stands out are the burning CD function, which allows users to burn the recordings into CDs, and the search and download function, which can automatically identify the song matching to the tracks and download them.
However, the available formats of the recordings are only MP3 and MP4, which are pretty limited and may cause inconvenience when you want to play the recordings on Apple devices.
Top 4. Virtual DJ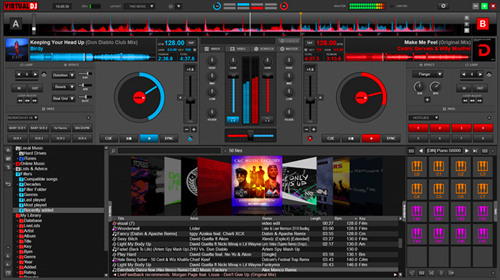 As a representative product of a well-established brand, Virtual DJ is your best choice if you are determined to become a professional music producer. There is no doubt it has super awesome functions, but its problem is that it is too professional for normal people like me to use. Seeing its kaleidoscope-like interface, you may even have to spend 10 minutes to find out how to record audio. Another outcome of its professional function is that it has a price, a literally high price - 299$ for Virtual DJ Infinity.
Top 5. Traverso DAW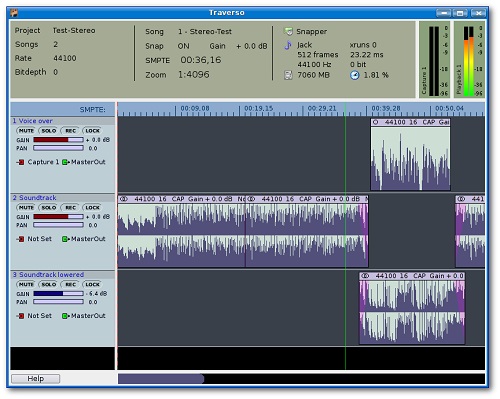 Unlike all the software recommended previously, Traverso DAW is a ,a free streaming audio recorder Mac, but that doesn't make it a worse recorder. It is able to record audio into different formats and provides bit rate, channel and sample rate as adjustable options. The trim tool, though not very user-friendly for beginners, is useful enough.
Although it still lacks the remarkable sound quality and extra functions of these non-free recording tools, it meets your needs if all you need is recording acceptable audio from your Mac. All in all, this software is definitely the best free audio recorder.
Conclusion
I sincerely hope that this article will help you avoid the embarrassment of spending hours or even days searching for Mac streaming audio recorder online. All the streaming audio recorders fo Mac are the best ones compared with their competitors, because they record tracks of excellent quality and have practical extra functions. Still, if you can't decide which one is the best, it is worth mentioning TunesKit Audio Capture is still the best of the best.