Full List: Top 5 Internal Audio Recorders
Posted by Nick Orin on Sep 17, 2019 6:55 PM • Category:
Record Audio
4 mins read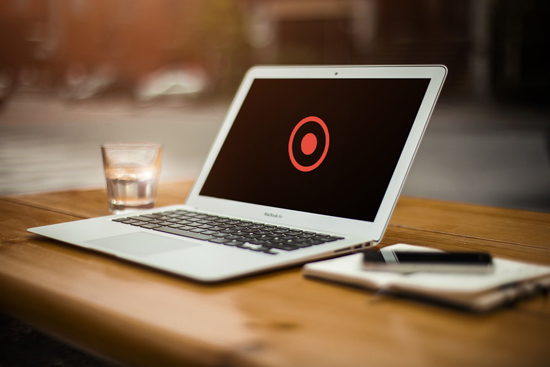 Internal audio recorder is a remarkable creation in this age, when the music industry is booming. Though the recording from the sound card is never impossible, it requires some techniques that seem too complicated for normal people like us. But then internal audio recorder came into being, and now even amateur computer users can record internal sound from the computer at ease.
The flourishing market of internal audio recorders is filled with the advertisement for various products, making it hard for customers to choose the product to buy. Therefore, we brought this review of the 5 best internal recorders for your reference. This review is based on specs and comments from users.
1. TunesKit Audio Capture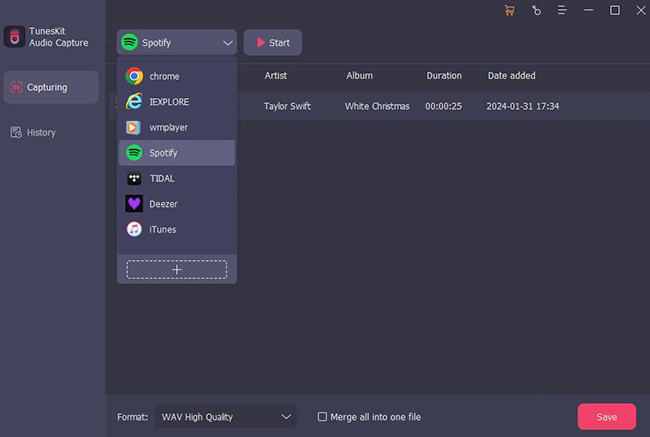 TunesKit Audio Capture is one of the best internal sound recorders in the market today. It distinguishes itself from all the competitors with its advanced recording technology, which allows the program to capture multiple tracks simultaneously and save them independently. This means you can capture music from different media and save the tracks without fear of any mixing up. The other benefit the recording technology brings is that the sound quality of the original audios will suffer no damage after the recording.
With all the necessary functions for an internal recorder but no unnecessary functions, the software seems concise and compact. It would not cost you more than 5 minutes to get to know how to use it. In addition, the simplicity of TunesKit Audio Capture brings one of the lowest prices in the market.
Still, it is not flawless. English is the only available language, but we are informed that more languages are expected to be adopted.
Pros:
1. Capture any sound on the computer without quality loss;
2. Simultaneous capture of multiple audio resource;
3. Save audio recordings to MP3, FLAC, M4A, M4B, AAC, WAV;
4. Low price with all necessary functions
Cons:
Interface language: English only.
2. Wondershare Streaming Audio Recorder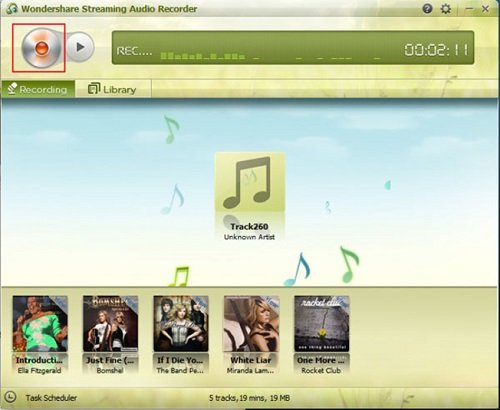 Wondershare Streaming Audio Recorder is the representation of the most common internal audio recorders in the market. Nevertheless, it is one of the most famous ones for a reason. Providing relatively high-quality recordings, the well-known recorder shows its strength in its extra functions. As an internal audio recorder, it seems to understand what users need it for, because it is able to burn recordings into CD, matches tracks with their corresponding songs and download the original songs (if free on the Internet). Wondershare is also very friendly to potential customers, because it provides 5 trials, which surpass most chary competitors.
As for the disadvantages, the most critical one is that the sound quality is not lossless. The format available is limited to MP3 and MP4. With these two drawbacks combined, it may not satisfy those who record music for offline enjoyment.
Pros:
1. Multiple extra functions;
2. sufficient opportunities for trials;
Cons:
1. Limited formats;
2. Sound quality not lossless.
3. Traverso DAW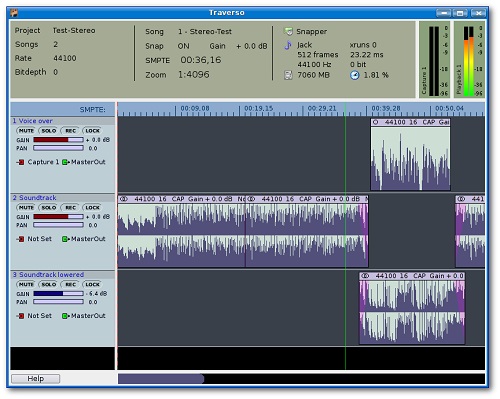 Unlike all the two previous software, Traverso DAW is a simple free streaming audio recorder free of fancy additional functions. However, that doesn't make it a terrible internal audio recorder. It is capable of recording audio into different formats and offers quite a few adjustable options, including bit rate, channel and sample rate. The built-in trim tool, though it seems complicated to beginners, is useful enough.
It is true that it doesn't produce the remarkable sound quality, and that extra functions of these non-free recording tools are absent, it still fulfills your requirement if all you need is recording acceptable audio.
Pros:
1. Simple UI;
2. Capable editing function.
Cons:
1. Ordinary sound quality;
2. Hard to get familiar with.
4. Virtual DJ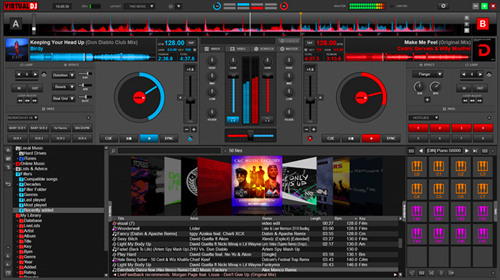 Virtual DJ is more like a professional DJ editing program than an internal sound recorder. The beauty of its UI and various Functions matches its complication. It would take a considerable amount of time to get the hands of Virtual DJ. It is undeniable the software has the astonishing capability, but it also charges an astonishing amount of money.
Pros:
1. Powerful functions;
2. Professional recording options.
Cons:
1. Difficult to use
2. High price
5. Audio Hijack (for macOS Only)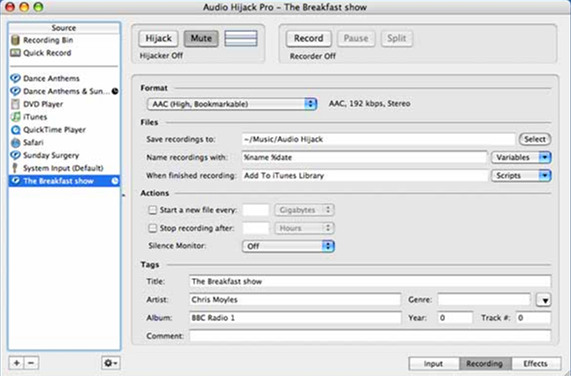 As an internal audio recorder for Mac, Audio Hijack enjoys a high reputation and prides itself on being able to record audio from any audio source, including the microphone. Though being able to record internal sound, the software focuses on recording from the microphone, and the recording of internal audio is not so distinctive. Considering our aim of recording internal audio, the cost of $59 seems unworthy.
Pros:
1. Record from any audio source;
2. Being able to record from the microphone.
Cons:
1. Relatively expensive.
Conclusion
The internal audio recorders may have different features, but all of them are the best among all the similar products. We sincerely hope that this review can give you more insight when you want to purchase an internal audio recorder.