Apple Special Event 2018: iPhone XS/XS Max/XR, and Apple Watch 4 Announced
Posted by Rick Lee on 09/13/2018 10:16:19 AM • Category:
News
2 mins read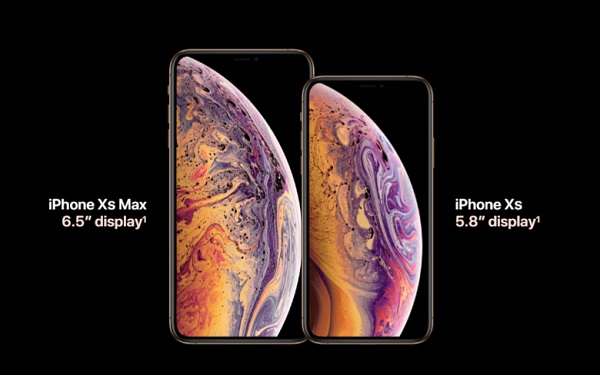 As usual, this year's special event of Apple just ended successfully with long-waited next-generation iPhones announced, including iPhone Xs, iPhone Xs Max, iPhone XR, as well as the new Apple Watch series 4. If you just missed the live show of the big event, here's everything you should know about all those newly launched Apple product line.
iPhone Xs and Xs Max
As you can see, these two new iPhones are based on last year's X models. Although they may share the similar appearance with the old iPhone X, there have been some improvements added under the hood.
The iPhone Xs features a 5.8-inch display with 2.6 million pixels, while the Max model has a huge 6.5-inch screen with 3.3 million pixels, making it the biggest iPhone Apple has ever released. Both iPhone Xs and Xs Max are powered by Apple's new A12 Bionic processor, which makes the new iPhones run around 30% faster than iPhone X.
The cameras on iPhone Xs and Xs Max are also better than before, featuring 12 megapixel cameras which have bigger sensors and improved HDR mode.
Whatesle is worth mentioning is that the iPhone Xs and Xs Max both have dual-SIM model which is specially designed for market such as China.
See also:
How to Recover Lost Data on iPhone X
iPhone XR
In addition to the high-end iPhone Xs and Max, Apple also unveiled a lower-end iPhone XR that is more affordable for most people.
The iPhone XR features a 6.1-inch LCD-based 'Liquid Retina' display. Like the other new iPhones, it has a same 12 pixel wide-angle camera, the A12 Bionic chip, and the same AI-driven camera features.
Apple Watch Series 4
For its smartwatch fans, Apple also prepared the surprise by announcing the new Watch series 4. Compared with the old Apple Watch, the 4th-generation has larger display but thinner design. Thanks to a new processor, it runs two times faster than past generation.
The biggest improvement introduced by Apple Watch series 4 is its ability to watch your health, as it has fall detection with emergency calls, as well as an FDA-cleared built-in electrocardiogram.
Price, Availability & Pre-Order
iPhone Xs starts at $999 and the iPhone Xs Max starts at $1,099. Both are available with 64GB, 256GB, and 512GB of storage. Pre-order of these two models starts on Friday Sept 14 and ship on Sept. 21.
iPhone XR is available in 6 colors, including white, black, blue, coral, yellow and red with 64GB, 128GB and 256GB of storage. Pre-orders of iPhone XR begins on Oct. 19 and it ships on Oct. 26.
The Apple Watch Series 4 costs $499 for built-in connectivity and $399 for a standard model. It will be available for pre-order and ship on Friday Sept. 21.