When your iPhone is in trouble, you may put the device in recovery mode to restore it like many other users. Besides, the same action you may take in other cases like jailbreaking your iPhone or solving other issues. The resulting problem of "iPhone stuck in recovery mode and can't be recovered" has become commonplace. If you happen to have an iPhone 8, iPhone 8 Plus and iPhone X stuck in recovery mode, which mainly discusses about how to fix iPhone stuck in recovery mode. If you encounter such a problem, you may as well read it for reference.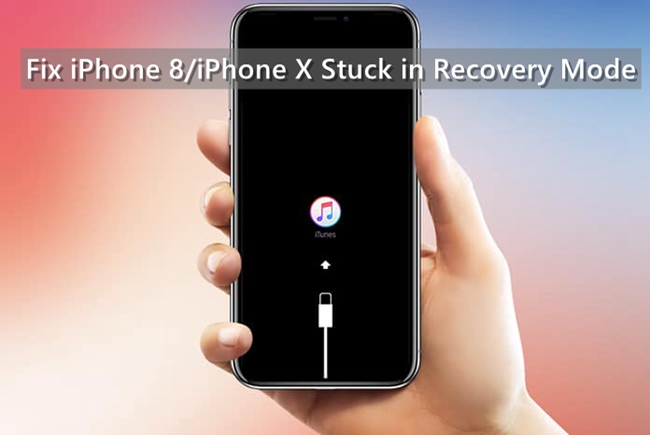 1. Force Restart iPhone
We have to admit that the easiest to operate and fastest way to deal with the problem is to force restart it. Typically, after performing this operation, problems associated with your device will be solved. To learn how to fix iPhone 8/iPhone X stuck in recovery mode, you need to follow the specific steps below.
Step 1. Press and release the Volume + button quickly.
Step 2. Press and release the Volume - button quickly.
Step 3. Press and hold the side button (power button) until the Apple logo appears.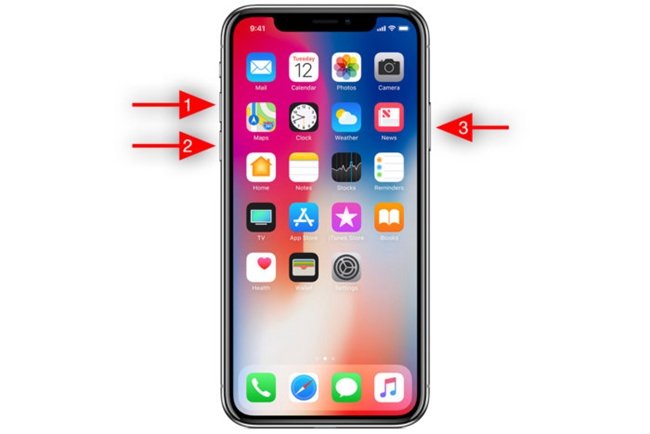 2. Use iTunes to Restore iPhone [Data Loss]
The second solution is using iTunes to fix iPhone8/iPhone X stuck on recovery mode. You can download and install iTunes if you don't have one on your computer. What's worth to be noted is that you need to update the iTunes to its latest version in case the issue the iTunes cannot detect your iPhone correctly. To update it on your computer, just go to iTunes > Help > Check for Updates. At this point you can restore your iPhone that is stuck in Recovery Mode according to the following steps.
Step 1. Launch iTunes on your computer.
Step 2. Attach your iPhone 8/iPhone X to the computer using the USB cable that comes with it.
Step 3. You will be able to see a message popping up and says that your iPhone is in recovery mode and needs to be restored. Click OK on the interface.
Step 4. Choose your device from the list of the main toolbar at the top of iTunes, and then select the Summary tab.
Step 5. Tap on the Restore iPhone button.

3. Utilize an iOS Repair Tool [No Data Loss]
If using iTunes, you may not still fix iPhone 8/iPhone X stuck in recovery mode and won't restore. In this case, we'd like to introduce the TunesKit iOS System Recovery Software. It is a professional desktop tool designed to repair iOS-related issue. In total, over 50 issues can be fixed, ranging from iPhone screen flickering to black screen, green screen and more. What's more, it will not erase any data in the process of repairing.
Next, there are some general features of this software below.

TunesKit iOS System Recovery Key Features
Covers 50+ iOS issues, includingiPhone 8/iPhone X stuck on recovery mode
User-friendly interface
Easy steps to finish the whole operation
No data loss in the Standard Mode
Lowest price among similar products
Now, there are detailed steps on how to use TunesKit to fix the recovery mode stuck error.
Step 1: Open and launch TunesKit on your computer. Then, with the help of a USB, connect iPhone to the computer. Within seconds, TunesKit will detect your device. After this, click the Start button.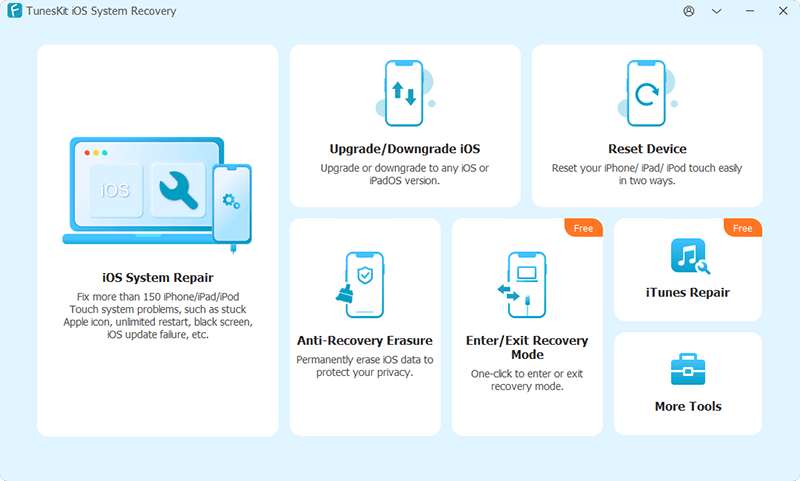 Step 2: Next, TunesKit will ask you to choose a repair mode. Here, the Standard Mode is highly suggested, as it will protect your data. But if you have backed up your data, you can also choose another mode as you like.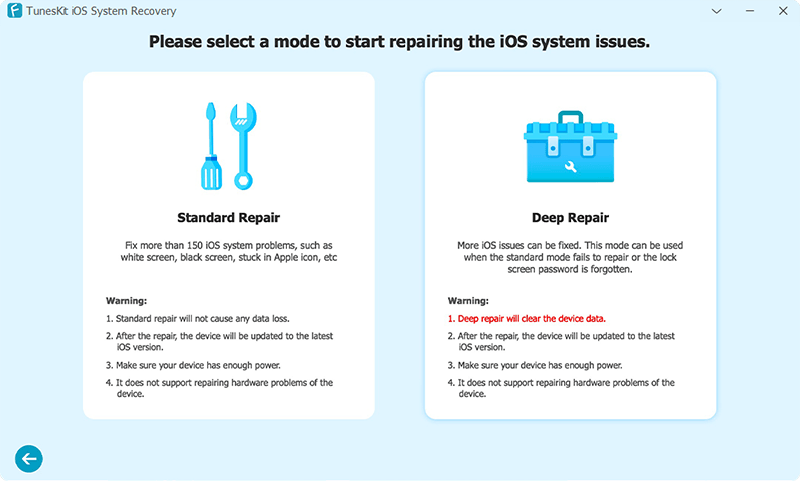 Step 3: In this step, the firmware package is needed to be downloaded. Before downloading the firmware, you can check the device info. After this, click the Download button.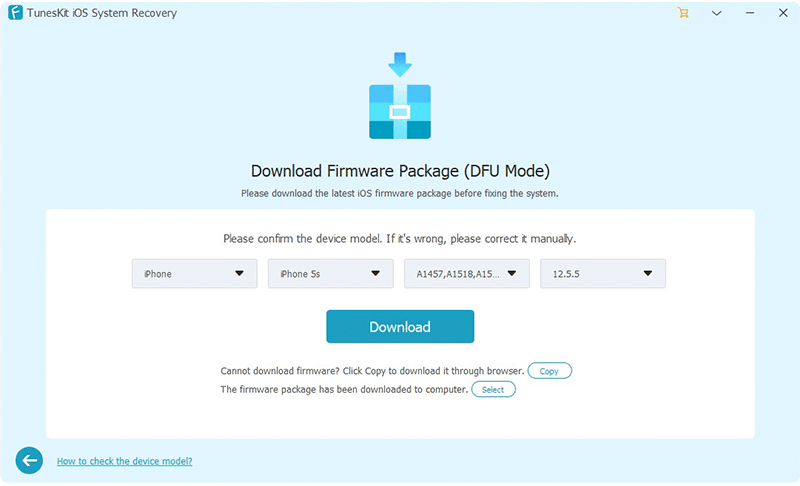 Step 4: Last, click the Repair button to fix iPhone 8/iPhone X stuck in recovery mode. Ensure stable connection during this process or your phone might get broken.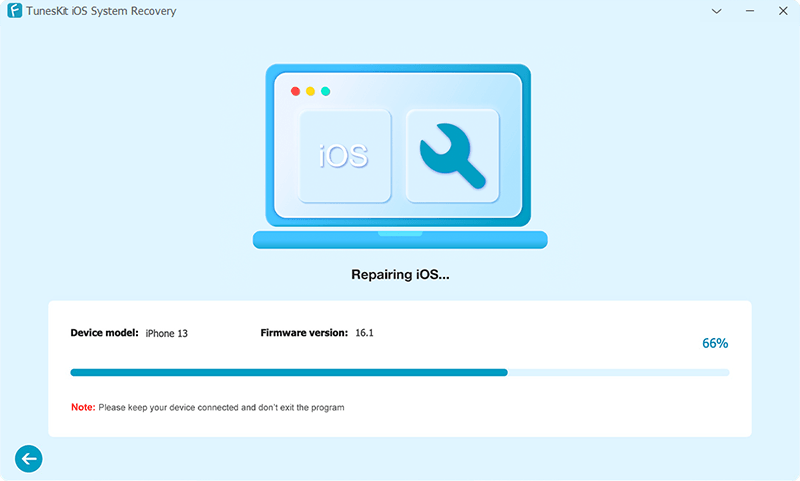 Conclusion
The above are all the contents about how to fix iPhone 8/iPhone X stuck in recovery mode. If you are still wondering more functions about TunesKit iOS System Recovery we mentioned, don't hesitate to equip your computer with this professional tool and try using it.

Brian Davis has covered tech and entertainment for over 10 years. He loves technology in all its forms.