Panacea or Doctor: TunesKit iOS System Recovery VS Dr. Fone - Repair
4 mins read
It's another typical day. You try to upgrade your iPhone, you fail, and your iPhone stuck in recovery mode or DFU mode. You run a jailbreak and your iPhone just can't get out of the boot loop ever since. You carelessly drop your iOS device and the black/blue/white/frozen screen remains.
You may own the smartest phone in the world, but it is not totally impeccable. No matter what kind of problem your iPhone has, the life and job urgencies require you to fix it right away. You know you don't have to rush to the Apple store. You usually google everything before act so you search "iOS system recovery" and Boom, a bunch of iOS system recovery software pops up. Then the real problem turns into the decision to make: which one is better?
Choose one in two makes an easier choice. So here are two sensible restoring solutions for you.
1. TunesKit iOS System Recovery - the Panacea for iDevices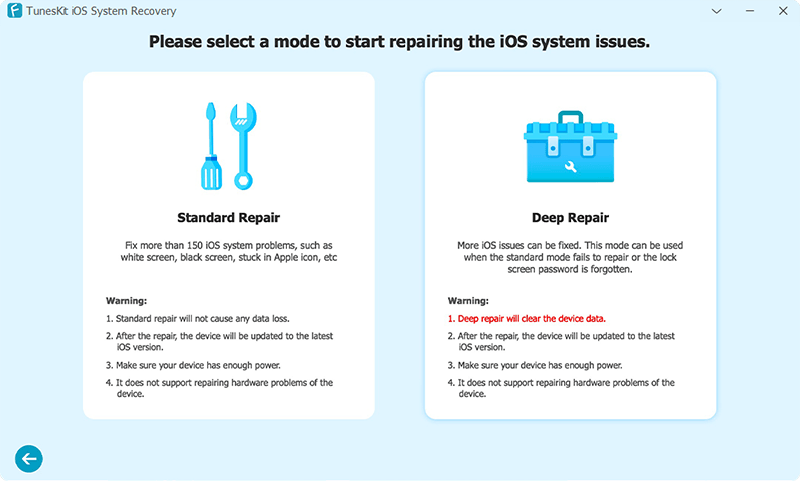 TunesKit iOS System Recovery is the panacea for your iPhone. It stands out from all its counterparts because of its comprehensiveness. All functions and features are included and this program is smarter and faster.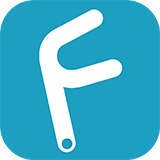 TunesKit iOS System Recovery Key Features
More than 30 iOS issues can be repaired
No risk of any data loss
Provide 2 smart modes, Standard/Advanced Mode
Quick recovery in 3 simple steps
Fix iTunes errors and get out of recovery mode
Free lifetime upgrade for paid users
Try It Free
600,000+ Downloads
Try It Free
600,000+ Downloads
The brisk app logo and clear UI is the first thing you can get after downloading TunesKit. 2 modes are designed to cope with more than 30 different situations. And it takes only 3 simple steps to get your iPhone back to normal in a blink of an eye. No need to worry about the compatibility since TunesKit works for every iPhone/iPad/iPod touch.
What's more, TunesKit iOS System Recovery is not just a repairer. You can use it to downgrade your iOS system if you are not used to the new version. With TunesKit, anyone can train himself/herself into an Apple technical master of his/her own iPhone.
2. dr.fone - Repair (iOS System Recovery) - the Private Doctor for iPhone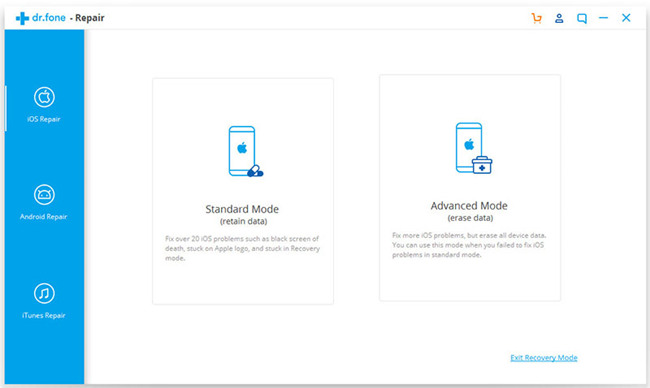 Wondershare Dr.fone - Repair can help you with all common iOS system issues within less than 10 minutes. Using dr. fone will not wipe any data and settings on your iOS devices so no harm to your data and no risk of data loss. Dr. fone considerately made a dubbed tutorial video to help you get a start. Dr. fone supports all iOS system from the newest iOS 12 to iOS 9 and former. As one of the best suited for situations when the iPhone won't turn on at all, dr. fone solve the major problem that has been faced by numerous users.
3. TunesKit iOS System Recovery VS Dr. Fone - Repair
There are plenty of things in common between these top 2 iOS repair software. They are both versatile and safe to use. However, they are fairly different in the meanwhile.
The follow-up text will show you their common ground and disparities.
3.1 Things in Common
* Both work well for iPhone, iPad, and iTouch
* Both can fix iTunes errors at the same time
* Both won't cause any data loss
* Both have two repair modes (Standard Mode and Advanced Mode)
* Both can be used in Windows and Mac
3.2 Differences Between Them
* Issue Solving Scope

TunesKit is capable of fixing more than 30 iOS problems while dr. fone can only achieve 20. TunesKit obviously does a better job in satisfying users' multiple demands.
* Price
| | | |
| --- | --- | --- |
| | TunesKit iOS System Recovery | dr.fone - Repair |
| Price | $49.95 | $69.95 |
| Supported Devices | 2~5 iDevices | 1~5 iDevices |
| Duration | Lifetime | Lifetime |
Comparing the prices between two products, TunesKit can save your money and it's favorable when you want to share the license with your family and friends. If you want to use it for 1 device only, it cost little ($29.95). Both TuensKit and Dr.fone license can be used for your whole life.
* Recovery Mode Activation Privilege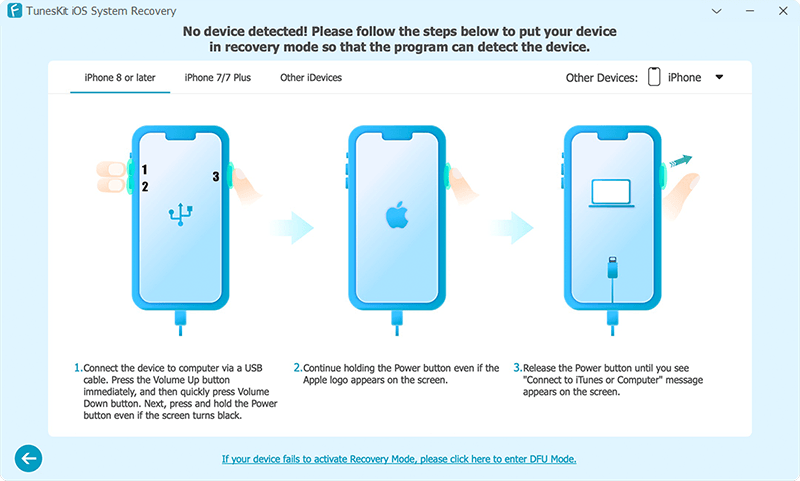 Before selecting which mode to use, TunesKit can help you activate the recovery mode in one click, while you have to enter the recovery mode manually using dr. fone and it can be somewhat complicated.
* Installation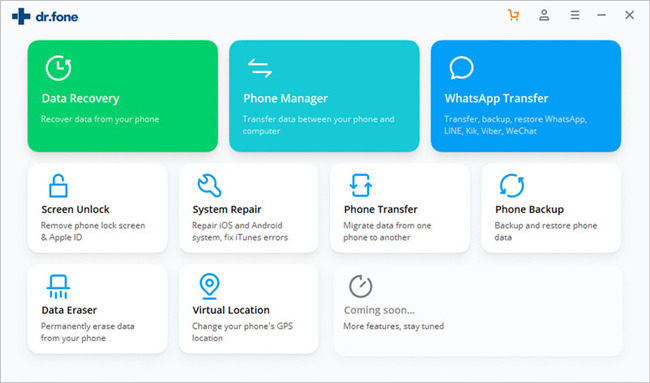 When you download dr. fone, you are downloading the whole toolkit of it. It can be very convenient if you really need other products from dr. fone. Otherwise, it may bother you with the accidental download of the additional program. TunesKit divides its program into different packages so there will be no such annoyance.
4. Verdict
It's really difficult to decide which one is the best as they are both excellent at rescuing iOS devices. Each one can be your best choice when recovering your iPhone especially TunesKit iOS system Recovery. It is much more inclusive and efficient than dr. fone. As the true panacea for your broken iPhone, TunesKit releases you from the burden of tiresome diagnosis and slow treaty process. Go get yourself a TunesKit and you don't have to seek help from a doctor.