Top 6 Alternatives to iMyFone Fixppo You Should Know
7 mins read
If you are a fan of apple products then you know that at times the iOS system misbehaves. This may came in many forms including a white screen, a black screen, an activation error, an iTunes error or even a starting are among others. All these iOS problems can be quite frustrating. But, they are quite easy to solve. Apple has put in place measure you can easily use to solve any issue with your device. For example sometimes switching off and then on your iPhone can resolve a frustrating error problem. However, sometimes an iOS problem may persist even after following are the laid out procedures of resolve such an issue. In such a case you need a third party iOS system recovery software to resolve the issue.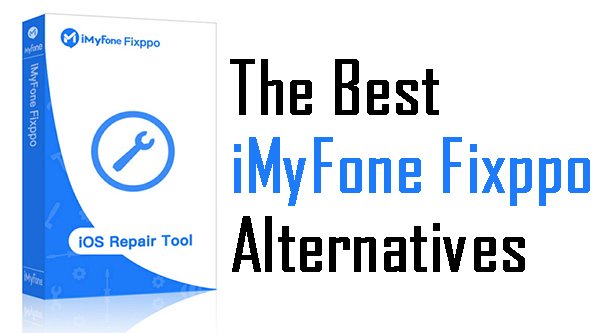 The iMyFone Fixppo is one such application. With this program, you can restore your device by erasing settings and data and thereafter restoring the data backed up on iTunes. The program is easy to use and you do not need any technical experience to understand how everything works. While the iMyFone Fixppo program is effective in restoring an iOS system without compromising your data, it also comes with its own limitation. The good news is that there are alternatives that can deliver the same results and work where the Fixppo program has failed.
Below we discuss 6 top iMyFone Fixppo alternatives that can help you fix your iOS to normal with ease.
1. TunesKit iOS System Recovery
TunesKit iOS System Recovery, one of the best iMyFone Fixppo alternatives, comes with a free version where you can quickly enter and exit recovery mode. It is also compatible with most Apple devices not to mention the fact that it can be used to repair numerous iOS problems. It is a dependable iOS recovery tool that is known to help solve most iPhone issues, and the good thing is that the software does all this without compromising your data. Aside from being highly effective, the program is also easy to use. It comes with a user-friendly interface, and you do not need any technical skills to fix your phone successfully using this program.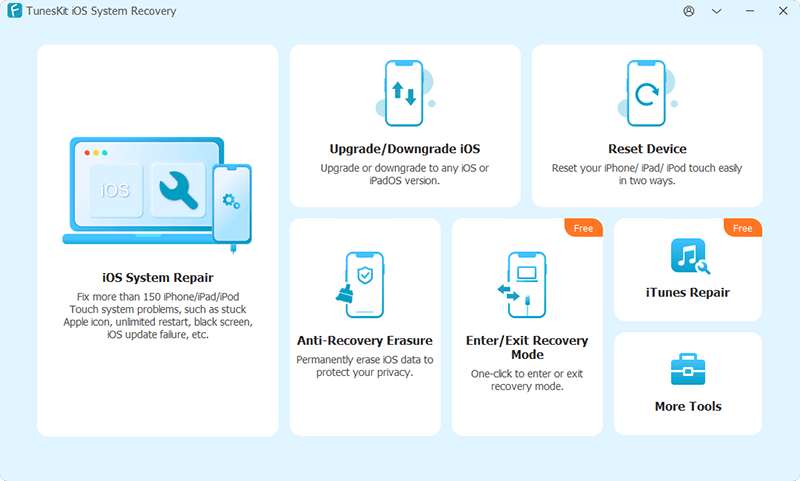 The key downside with this program is the fact that, just like others on this list, the TunesKit iOS program is not free. However, if user reviews are anything to go by, the software is worth every penny and so much more.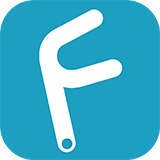 Characteristics of TunesKit iOS System Recovery:
The Best iMyFone Fixppo alternative with powerful fixing features
Avaliable on Mac/Win and supports iOS 15/14
Provide Standard Mode and Advanced Mode to fix various issues
Easy-to-use interface for everyone to handle it easily
Fix your iPhone/iPad/iPod without losing any data
Try It Free
600,000+ Downloads
Try It Free
600,000+ Downloads
Pros:
Has a 100% success rate;
Supports the latest iOS version icluding iOS 15.2;
The intuitive interface makes it user-friendly;
Will not cause any data loss;
Can fix your iPhone within several minutes.
Cons:
Multiple languages are not supported, except English.
2. Tenorshare Reiboot
This is a comprehensive imyfone fixppo alternative designed to support multiple firmware. The program stands out because it supports up to 5 devices for life. Tenorshare Reiboot is also able to easily and quickly fix iOS-related issues. All other features are similar to the iMyFone Fixppo program. This means that it is completely safe, it is available for both Windows and Mac users, and it is compatible with most iOS devices. With this program, you can downgrade your iOS program to the previous version if necessary. It is also easy to use even when you have no technical skills.
The only downside is that the program crashes from time to time when in use. Many people have reported that the Tenorshare Reiboot software crashes during recovery. This program is also not free. If you want to fix other issues besides entering and exiting recovery mode, you have to pay for the premium version. It also takes longer to download to your device even when you have a reliable internet connection.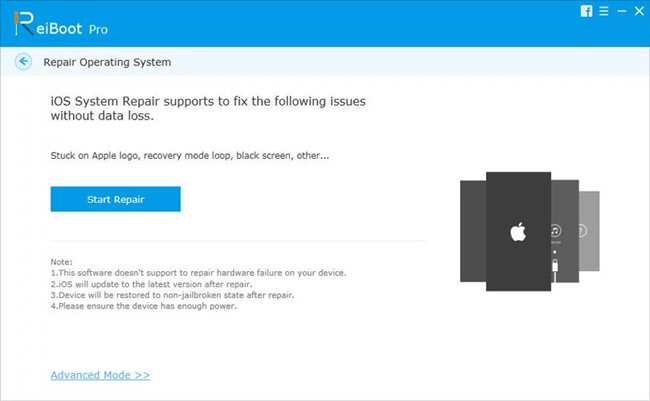 Pros:
Supports 5 devices for life;
Fix different iOS problems without data loss;
The user interface is concise;
Easy to use with a user-friendly UI.
Cons:
3. PhoneRescue for iOS
This software is another outstanding alternative to iMyFone Fixppo because it is able to fix a wide range of iOS related issues. Whether you have a problem restarting your phone or your iOS has refused to upgrade, this program will help you. The PhoneRescue software offers 3 recovery modes to help you recover your data directly from your phones or the backup on iCloud or iTunes, as well as iOS repair tools to enable you to recover iOS system to normal at home by yourself.
This program is compatible with most iPhones. It is also easy to use and come with a user-friendly interface. It is also able to correct many errors without data loss. Repair with the software is rapid and the program is known to have a high successful rate. The only disadvantage is that the software comes at a cost and you have to pay to get the maximum benefit. That said the cost is minimal compared to the numerous benefits the PhoneRescue for iOS program comes with.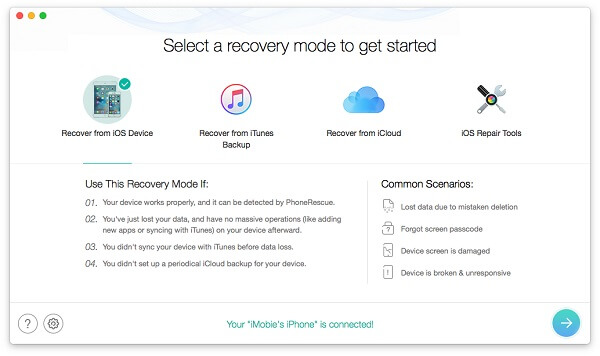 Pros:
Can fix most iOS issues;
There are 3 recovery modes for users;
This tool is easy to use;
Supports most iOS devices.
Cons:
The fixing speed is slow.
4. Dr.Fone - Repair
This program is mostly used to fix phones that will not start. This iMyFone Fixppo alternative also stands out when it comes to fixing issues such as iPhones stuck in boot loop or phones stuck on recovery mode. Many people like this program because it offers a safe way to repair an iPhone since it is specifically designed with such devices in mind. It is also able to fix iTune issues and a variety of iOS problems. It helps that the program is also compatible and can be used on most if not all Apple Devices.
Just like most premium recovery programs, the Dr.Fone - Repair program comes at a price. There is a free version but the functionality is limited and will only help you enter recovery mode. It also does not offer much help in case of a jailbroken iPhone as it only updates it to the non-jailbroken version.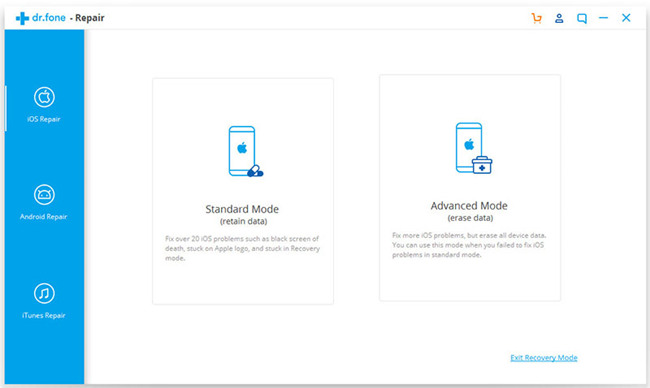 Pros:
This program has powerful fixing features;
Supports the latest iOS version;
Runs smoothly.
Cons:
The price is a little expensive.
5. FonePaw iOS System Recovery
FonePaw iOS System Recovery is another great iMyFone Fixppo alternative that you should try out. It is quite easy to use as all you need to do is connect your device onto a computer, download the program, verify it and start repairing your iOS. It is quite a smart program that can fix almost all your iPhone problems with a number of clicks. Most importantly is that this recovery software restores or repairs your iPhone iOS system without losing your data.
The main shortcoming of FonePaw iOS System recovery software is that it does not support the latest iOS 15. But this is a small problem as an update to the program is expected any time soon.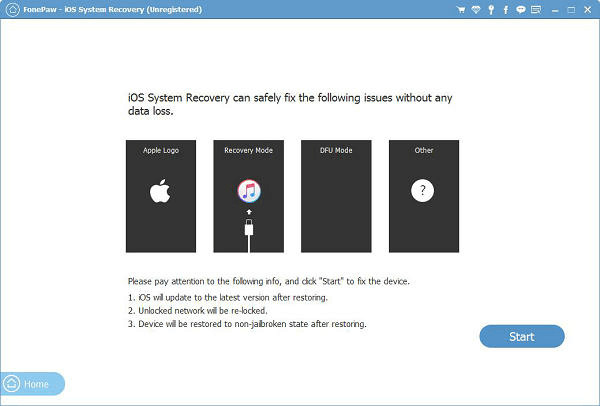 Pros:
Can restore your iPhone;
Fix your iOS devices within several clicks;
Do not cause data loss.
Cons:
Do not support the latest iOS version.
6. Joyoshare UltFix iOS System Recovery
This is an awesome iMyFone Fixppo alternative that you can use to solve any iOS problem you may be having. It is easy to use, 100% compatible with iOS 15 and iPhone 13 and has high efficiency. It can repair any common iOS condition without losing your data. Joyoshare UltFix iOS System Recovery software can repair up to 150 different common iOS problems such as your iPhone not charging, iPhone keeps turning off, it is stuck in the DFU Mode, update failure and spinning circles among others. In addition, it has a free recovery mode which makes it easy to use at any time.
This is one of the most popular iOS system recovery software in the market today. This is because it has very limited shortcomings. In fact, so far, it's only major shortcoming is that the trial version has very limited features which make it impossible for potential users to test the program before buying it.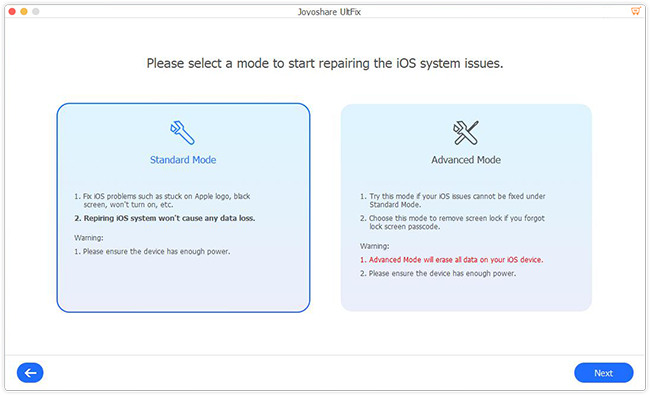 Pros:
Has easy-to-use and concise interface;
Offers free recovery mode;
Compatiable with the lastes iPhone and iOS.
Cons:
The free trial has limited features.
Conclusion
These are the best alternatives to iMyFone Fixppo program. Read through the review and see which option will be best for you. Since most of the top rated iMyFone alternatives come at a cost, you have to take your time and do your research to ensure that the program you get is the best suited for your problem. Most of the times, any of these software will help fix your iOS back to normal. In case all fails. Take your iPhone to the nearest Apple store for more specialized diagnosis and fixing.