Live Activities Not Working on iOS 16? 3 Ways to Fix
5 mins read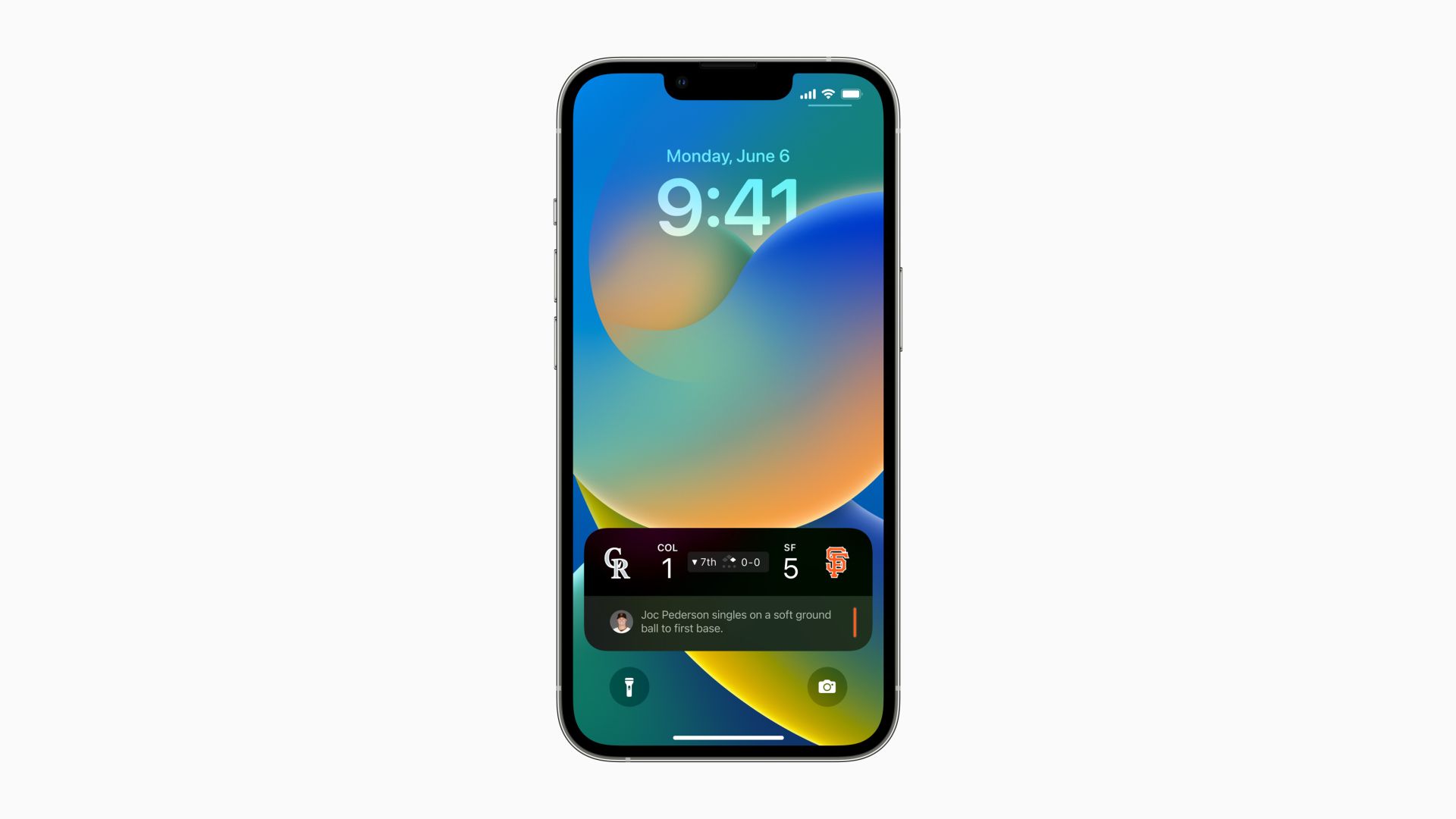 Cell phones is one of the inseparable things in our lives. Each phone brand takes so much time and costs on the theme of "How to make life more convenient?". Released iOS 16, or higher, comes with a more customized iPhone screen design. You can set multiple lock screens and switch them easily, decide your own font style and color, place the subject of a photo in front of the time, and more. What is noticeable is that users will also be able to select the display information on Home Screen Widget to ensure them checking weather, battery levels, upcoming calendar events or other information at a glance. For further convenience, Live Activities was also released in the iOS 16 Series update. Live Activities totally has two presentations, displayed on the Lock Screen, or Dynamic Island, which is only available for iPhone 14 Pro and iPhone 14 Pro Max.
What is Live Activities? How to set it on your iPhone? How to resolve Live Activities not working on iPhone? In this article, you can figure out all of these questions and make better use of your Live Activities on iPhone.
Part 1: What is Live Activities?
Live Activities is the animated widget showing the key information of apps and progress of things on the Lock Screen, helping users access to information at a glance and without unlocking the screen and open the application again, such as the status of food delivery and taxi order, score of the game, data of exercise, timer progress, etc. For example, if you take a taxi from Uber, the car information and route are clearly shown as a banner on your lock screen.
Live activities can also be applied on Dynamic Island, supporting users keep track of the information as they switch to other applications. If you run several apps at the same time, Dynamic Island will display two of them. It can last almost eight hours for an app on Live Activities if the user does not close it off.
Live activities aims at saving users' effort and time while using their iPhone, and improve users' experience. All in all, Live Activities is a small but significant design to help you deal with trivial things on your phone.
Part 2: How to use Live Activities?
Live Activities will be shut down sometimes due to the system updates or other errors, so if you want to enable your Live Activities and enjoy this fantastic feature, please follow the steps as below.
1.Navigate to Settings.
2.Tap Face ID & Passcode and enter your Lock Screen password.
3.Scroll down to find "Live Activities", then turn on the button.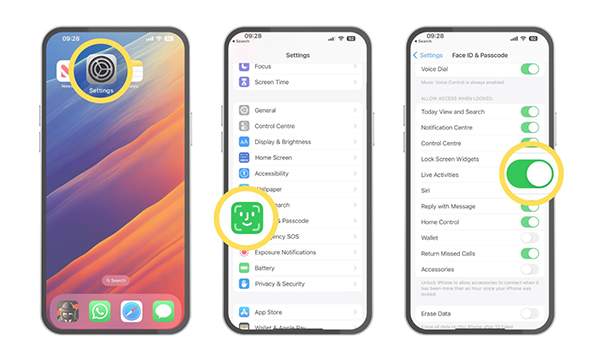 If you want to make an app available for Live Activation, try the following methods to enable it.
1. Go to Settings.
2. Scroll down to find the app.
3. Tap the icon. Then, turn on the button of "Live Activities".
Part 3: 3 ways to fix Live Activities not working on iPhone
Are you still stuck on not being able to access Live Activities, even though you have turned on the button as above? No worries about that. It may be caused by some configuration and systematic errors. Here, I'm going to give a hand to handle this annoying problem.
Method 1: Make sure it's compatible with the app and your iOS version
Live Activities is only compatible with iOS 16.1 or higher. If you are in iOS 16, or lower, it doesn't work. So, please check your iOS version and upgrade it with the following.
1. Go to Settings.
2. Tap "General".
3. Choose "Software Update".
4. Then, tap "Download and Install".
If Live Activation does not work on one of your apps, check if the app is supported as mentioned in Part 2. If there isn't a button for turning on "Live Activation", the app is not supported by the feature.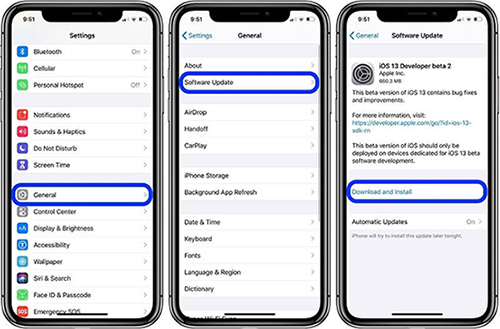 Method 2: Reset iPhone settings
If you cannot figure out what is wrong with your settings, resetting your iPhone settings is a good option for you. This mode is only for resting your settings, and all your iPhone data will not be lost. Follow the tips and give it a try.
1. Go to Settings on your iPhone.
2. Navigate to "General".
3. Tap "Transfer or Reset iPhone".
4. Turn to "Reset".
5. Tap "Reset All Settings".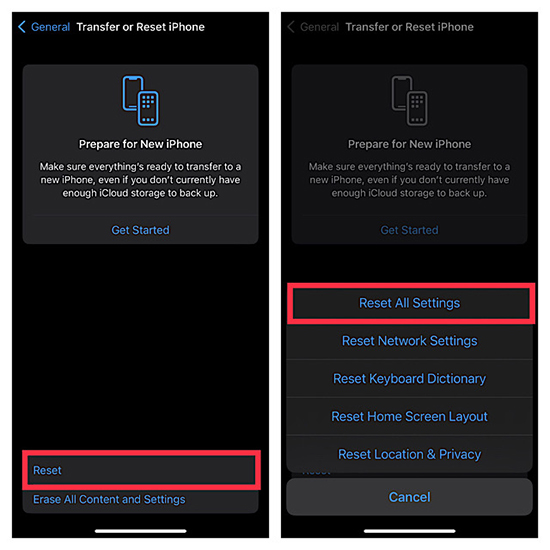 Method 3: Fix Live Activities not updating with TunesKit iOS System Recovery.
Deep system repair is an essential step to restore your iOS system completely if the above methods do not work for you. The best and practical tool is highly recommended to you. With TunesKit iOS System Recovery, you can fix Live Activities not working on iOS 16 in a super easy way.
TunesKit iOS System Recovery is an integrated system repair tool with a high success rate and simplified operation. It can fix more than 150+ system problems, including device problems, screen stuck, mode stuck, apple driver error and other problems. TunesKit iOS System Recovery enables system upgrade and downgrade, reset device, enter or exit recovery mode with one-click. A simple interface and detailed step-by-step instructions are provided by TunseKit to help you successfully and easily fix your iOS issues such as Live Activation not updating on the iPhone.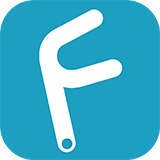 Features of TunesKit iOS System Repair
It can fix 150 + system problems.
It's easy to use.
High success rate & Unlimited Usage within Validity Period.
Fully compatible with most iPhone models.
Try It Free
600,000+ Downloads
Try It Free
600,000+ Downloads
The text below shows how to use TunesKit iOS System Recovery to fix your problem.
Step 1:

Connect Your Device

Please download TunesKit iOS System Recovery first, then launch it. Connect your iPhone to your computer with USB cable and click "iOS System Repair".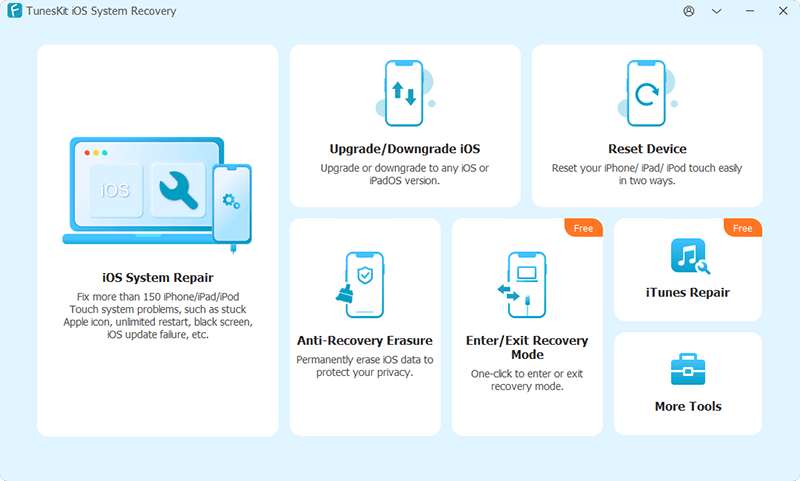 Step 2:

Choose problems & Repair type

Choose "Device Problems" displayed on the left of the interface, then click "Start". Turn to "Standard Repair", the data will not be erased in this mode. Standard Repair is recommended first. And if it still does not work, try to use Deep Repair, which will erase all the device data. Choose the appropriate mode to fix your system problems.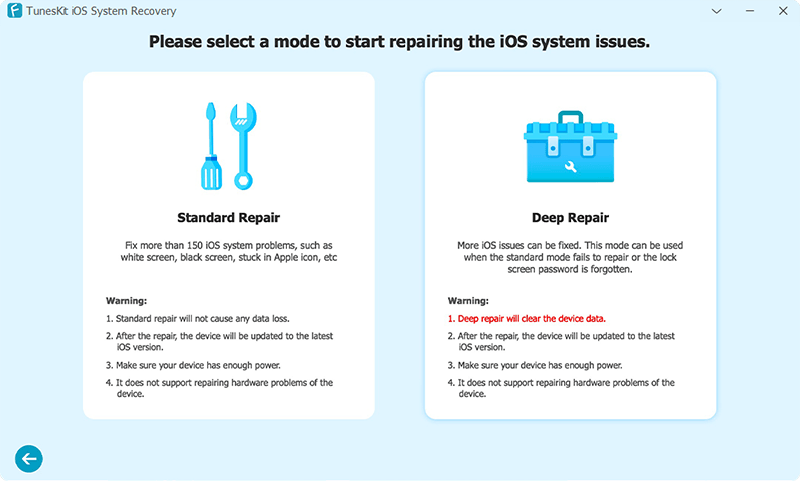 Step 3:

Download firmware package & Start to repair

Please check your device's info and then download the firmware package. After verification, click "Start" to fix your system. Be patient and wait for it. It only takes a few minutes to fix your iOS system. Finished!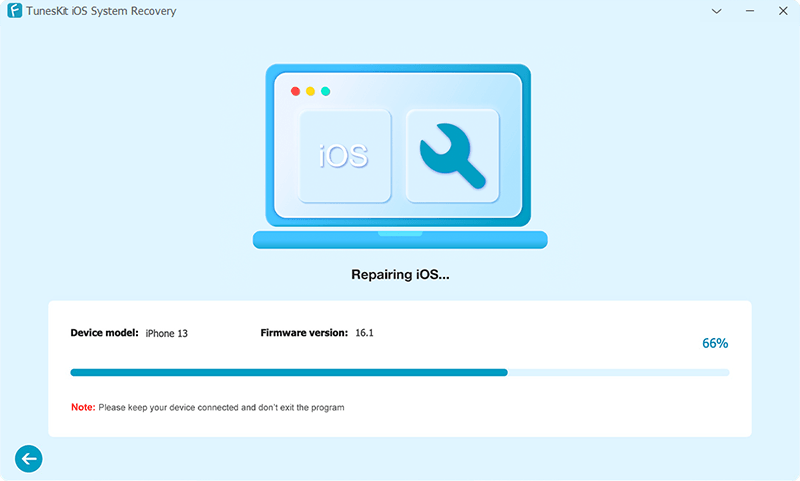 Conclusion
Finally, hopefully this article will help you fix Live Activities not working your iPhone. You can try to solve the problem by resetting the basic settings. If it's not working, there may be something wrong with your system. Trying to recover your system issues with TunesKit iOS System Recovery is highly recommended.