[Troubleshooting Guide] iPhone Pink Screen Fix
5 mins read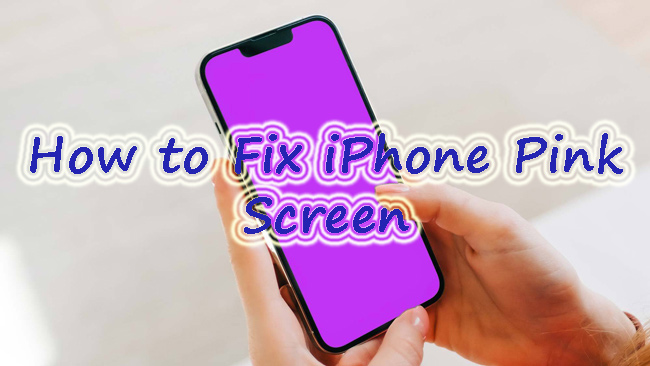 The iPhone 13 has been on the market for a few months now, and many people argue that it is the best iPhone ever built. On the other hand, some have had a rough go of it. For example, the stunning new video mode on the iPhone 13 has a significant flaw. Due to sluggish performance and program crashes, some displays now have a mystery pink coloration. If you're having problems with the iPhone pink screen of death, keep reading to find out what's causing it and how to solve it. If Aerosmith is your favorite band, you don't want your iPhone's display to be pink. Few people are aware of the weird color mishap that has been occurring since the release of the iPhone 13 last year. iPhone users used several Reddit threads to express their displeasure with the problem. For some reason, Apple doesn't know whether the problem is hardware or software. When Apple posted on Twitter lately, it was the first official indication that it could be the latter.
Part 1. Simple tricks to solve iPhone to Display A Pink Screen?
If your gadget frequently displays an iPhone pink screen, it's time to consider a new one. But don't rush into things, as there are a few things you need to attempt first. Some customers contacted Apple and had their phones replaced if all else failed.
If you can't get rid of the pink screen, here are a few things you can do in the meantime:
1. Make a backup of your device before performing any fix. Even before upgrading to a new iOS version, performing this procedure is a good idea.
2. Restarting phones has worked for some customers as a workaround.
3. iOS 15.2.1 is the current version of the operating system. You can get on that bandwagon by tapping Settings, General, and Software Update on your device. If an update is available, choose Download & Install.
4. If your iOS is up to date, ensure that all your installed apps are similarly current. An issue with operating system compatibility may be to fault. Please look at your profile image on the App Store and tap on it. Tap Update All on the next page.
5. Keep an eye out for the "iPhone pink screen". Uninstall the App if it causes the problem.
This is the most extreme solution, but it's the only way to get your iPhone back to normal.
Part 2. 6 Ways to Repair the iPhone Pink Screen Issue
Below are the 5 most common methods to fix the iPhone's pink screen:
Several iOS users reported that nothing of the above checks worked when their iPhone screen went pink. We've distilled what we've learned into three critical strategies for resolving the problem.
Method 1: Repair the Pink Screen of Death on an iPhone or iPad
After several customers claimed that an iOS software bug caused the problem, updating your iOS system version is the best course of action. You can update it from iTunes or your iPhone device.
Step 1: Launch Settings on your iPhone Home screen.
Step 2: Click on the General option.
Step 3: Click on the Software Update opiton to update your iPhone software version.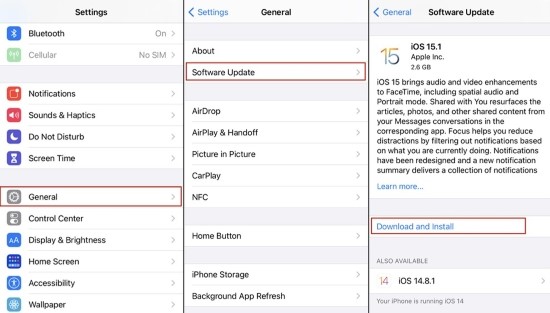 Method 2: Put iPhone into Recovery Mode
Putting their iPhones into Recovery mode will help you out. This approach has the problem of wiping out all of the user's previously saved data and preferences.
iPhone recovery mode pink screen fix, follow these instructions:
The first step is to connect your iPhone to a computer that already has an installed version of iTunes. Then, you will need to put your iPhone 13 into Recovery mode.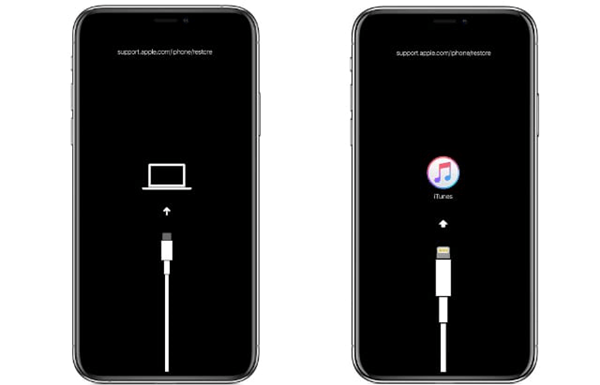 Method 3: Hardware Problems Can Cause iPhone Pink Screen
If the pink screen of death persists after attempting the fixes above, you'll need to get in touch with Apple support. The Service is available online or at an Apple retail location near you. Make an appointment at your local Apple Store if you want to talk to their technical staff about a problem you're having.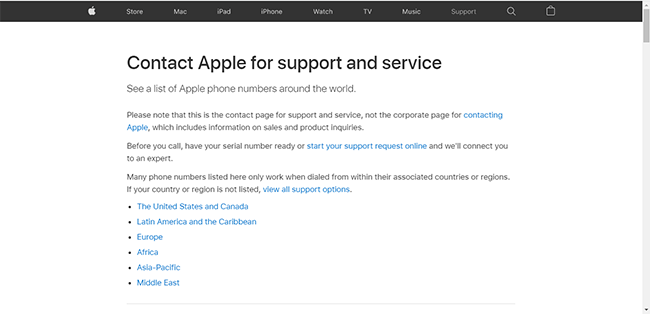 Method 4: iPhone Pink Screen: Force Restart
Force restarting your iPhone 13 would be a wise choice to deal with the iPhone's pink screen of death. This is a quick and easy way to cure many iPhone problem as well. Separate devices require a different set of instructions. The following will show you how to restart an iPhone 13: Press the Volume Down button, then do the same to the Volume Up button. Keep holding the Side button until you see the Apple logo.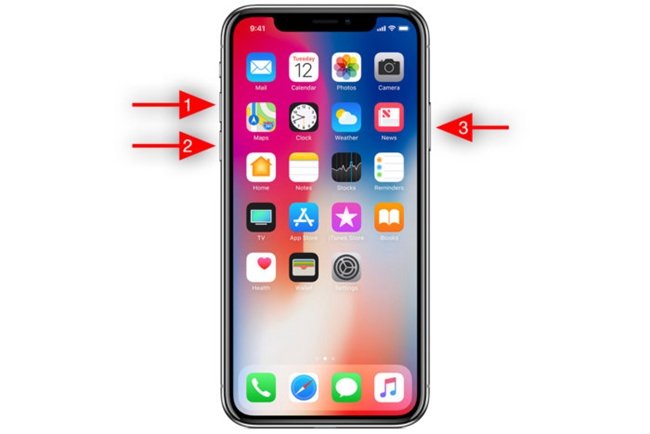 Method 5: Update Apps to the Latest version or Remove the Suspicious App
Update your programs to the newest version because many users have claimed that a software bug causes the problem. Additionally, you can remove the suspect program that was the issue's root.
Step 1: On your iPhone, open the App Store.
Step 2:The next step is to pick a profile.
Step 3:To view the list of pending changes, you'll have to scroll down. "Update All" is also an option if you prefer to update one by one.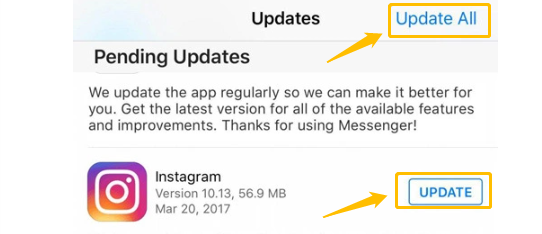 Method 6: Use the Advanced iOS Repair Tool—TunesKit iOS System Recovery [Hot]
The best way to cure the pink screen problem on iOS without sacrificing your data is to use the following program:
The TunesKit iOS Recovery System has been created as an all-in-one tool to solve many issues with iOS devices quickly. Customers may be seeing blank screens, devices stuck in recovery mode, or any other problems and errors that could result in data loss. TunesKit iOS Recovery System can resolve these issues without the user's need to possess a high level of technical or software expertise.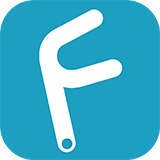 Key Features of TunesKit iOS System Recovery:
Fix iPhone pink screen with simple steps.
Supports other devices including iPhone, iPad and iPod.
Compatible with all iOS versions including the iOS 15.
One-click to enter or exit recovery mode.
Easy fixing steps and user-friendly interface.
Try It Free
600,000+ Downloads
Try It Free
600,000+ Downloads
How to fix pink screen on iPhone common iOS problems using TunesKit iOS System Recovery? How to use it?
Step 1

Installation and Connection

Download and install TunesKit iOS System Recovery on your computer. Then, connect your iPhone to the computer and launch TunesKit iOS System Recovery.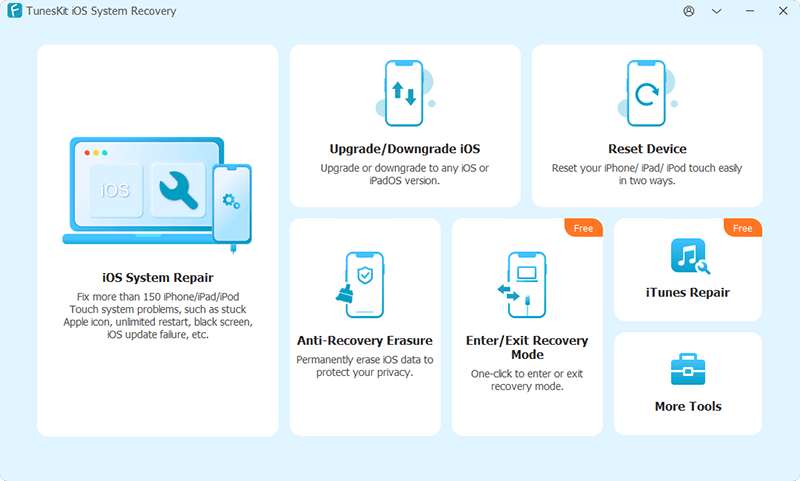 Step 2

Choose the Repair Mode

Then select the Standard mode to fix your iPhone 13. The Advancd mode can fix more issues but will erase all your iPhone data.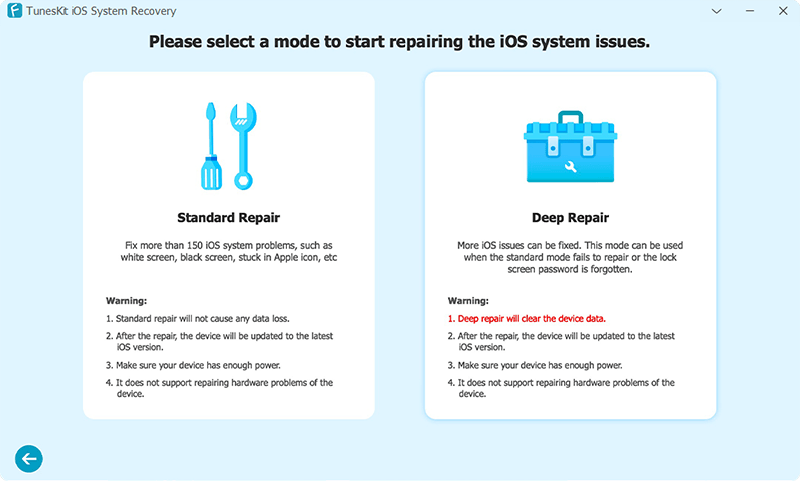 Step 3

Download and Verify the Firmware

After this, TunesKit will download the appropriate iOS firmware file for your device. Before downloading, please confirm that all the given information is corresponding to your iPhone.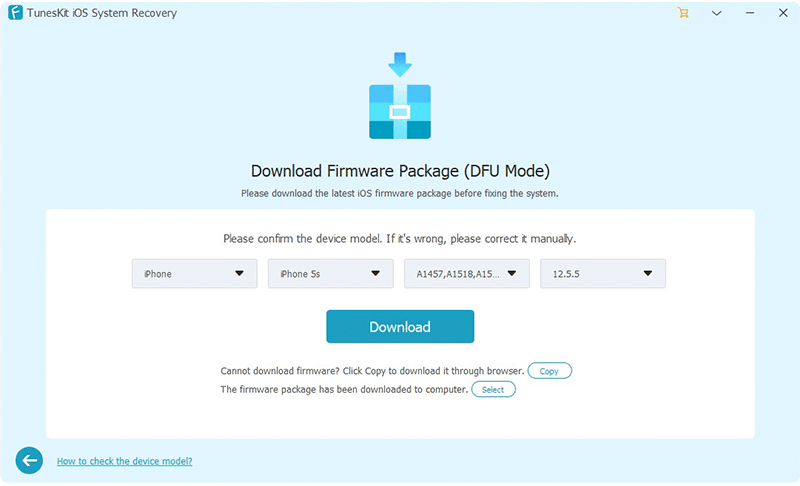 Step 4

Start Fixing iPhone Pink Screen Issue

Please be patient while your download completes. To begin, click the Repair option when you've completed the procedure.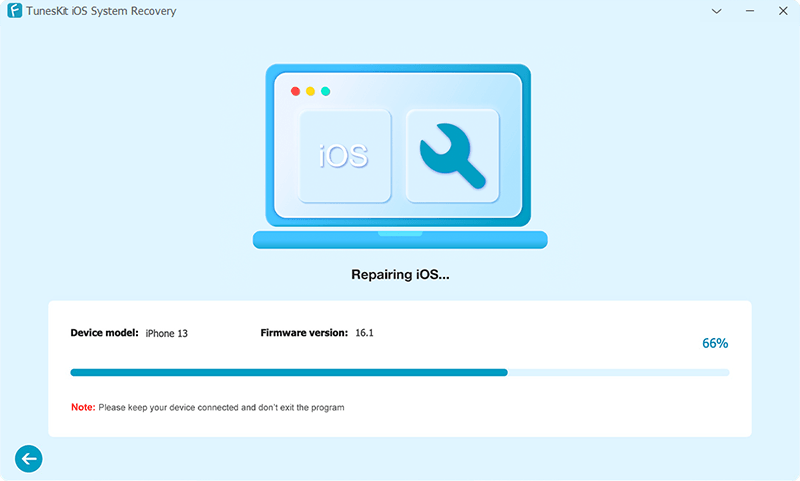 Part 3. Conclusion
It is well-known that Apple's products, such as the iPhone, iPad, and iPod, offer exceptional performance and longevity. However, the pink screen on iPhone has been noticed by several iOS users. Don't be alarmed if you've encountered the pink screen on iPhone problem.