Quick Guide on How to Fix iPhone Passcode Not Working
Posted by Brian Davis on Nov 15, 2021 4:12 PM • Category:
Fix iOS Issues
6 mins read
Sometimes, iPhone users may face the problem of failed recognition in your passcode. In other words, your device may not be able to detect your passcode when you enter if to run it, even if you are hitting the right keys. This problem may occur when you install the latest iOS version on your iPhone. It is because OS fails the installation process. Moreover, the iPhone passcode not working issue may also occur when your device gets corrupted.
You do not need to consult a technical expert to fix this issue because it is not such a technical issue. You can use simple methods to resolve this issue, and for example, force restarts your device so that software blockage can be removed. Similarly, you can also try restoring your iPhone using default mode or advanced mode, depending on you. Plus, do make sure you are entering the correct passcode.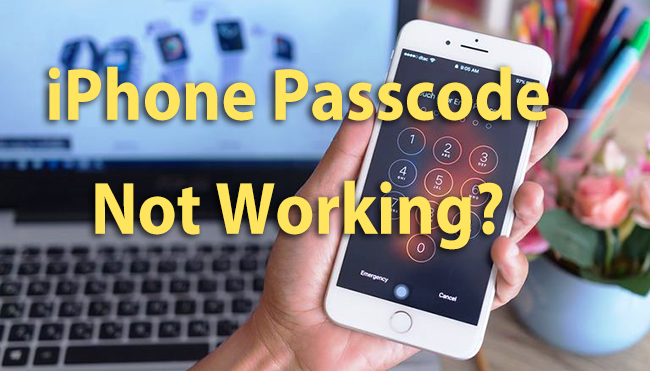 Method 1. Force Restart
A force restart is a technique used when the iPhone passcode not working and the screen gets stuck. As we know, when the screen freezes and the iPhone passcode screen is not working, the power button gets stuck too. Thus, this method can be used when the power button is not working or needs to restart the device immediately.
Follow these steps to force-restart your iPhone: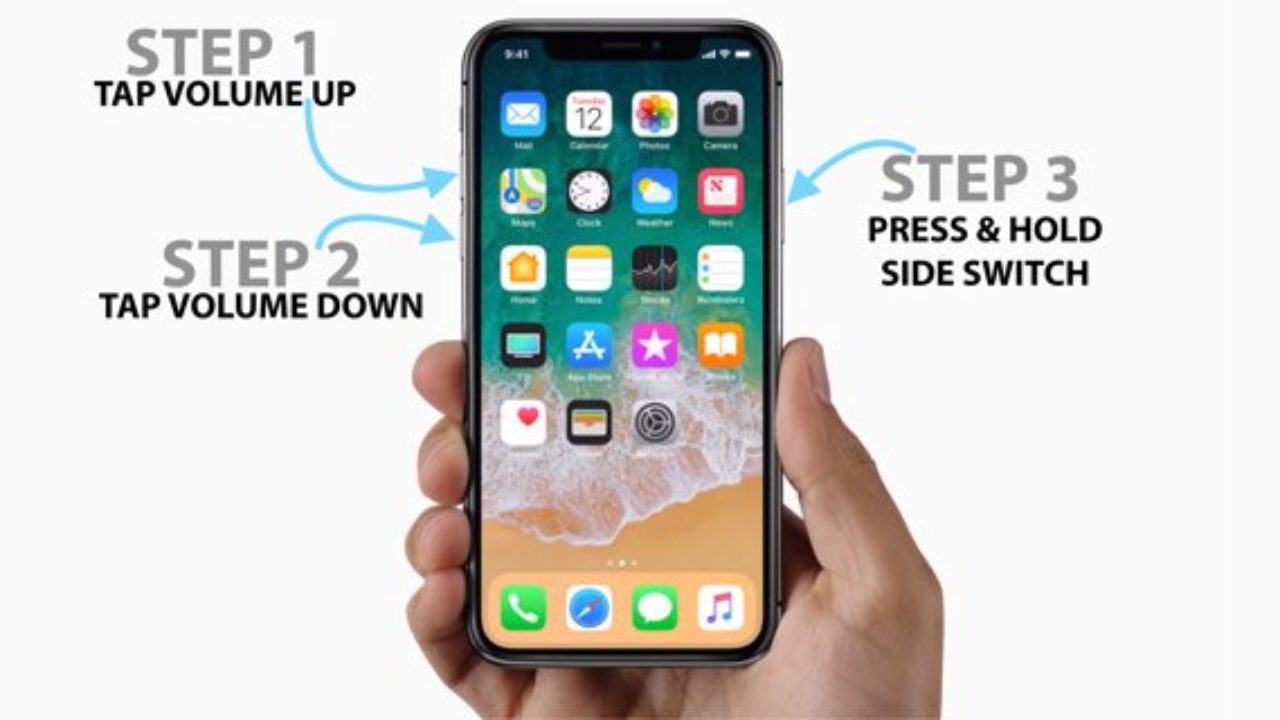 Step 1: Press the Volume Up Button and release it quickly. At the same time, press the Volume Down Button and release it quickly.
Note: Make sure there is no time difference between the press and release of both the buttons. Volume up and Volume down buttons are available on the left edge of the iPhone.
Step 2: Hold the Side Button of the iPhone until the logo of Apple appears on your screen.
Step 3: Do not rush and allow your devices to have some seconds to reboot.
Note: If you're still stuck at the passcode screen, then you can try alternative methods to get rid of this situation.
Method 2. Erase The Passcode via iCloud
When you see the iPhone passcode is not working, try to use the technique of erasing the passcode with the help of iCloud. It is considered one of the best methods to use in this situation. All you need is a Mac or Windows computer with which you can connect your iPhone. Plus, you must also have a cloud account.
Follow these steps to erase the passcode via iCloud:
Step 1: Log in to iCloud.
Note: You should log into iCloud using the account that you previously used for setting up your iPhone and for backing up your data.
Step 2: Select Find iPhone from the available tools in iCloud.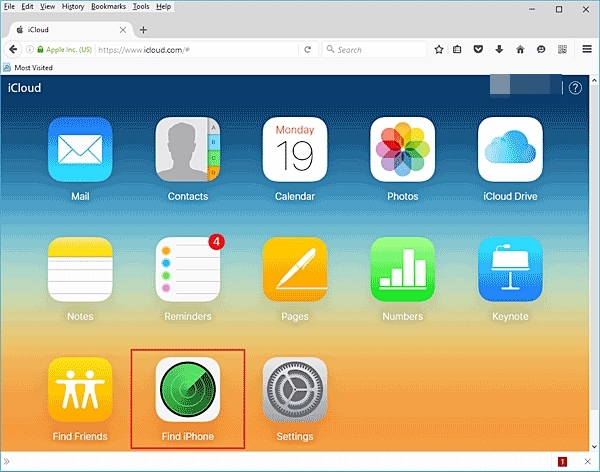 Step 3: Select Erase button for deleting all the data from your phone.
Note: Make sure your data is backed up before you erase all your device's data. If your data is not synced, you may be able to unlock your iPhone but will not be able to restore your data. So, you must connect your iPhone with the computer by using which you synced it for the last time.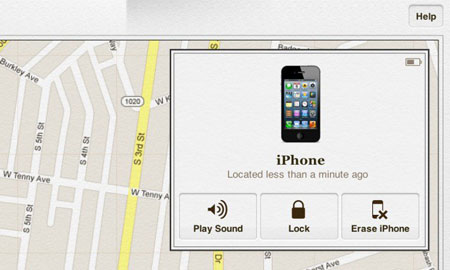 Step 4: Accept the warning provided on your screen when you click Erase.
Step 5: Set your iPhone up like it is new. After completing the initial stages of mobile setup, restore all your data using iCloud.
Note: In the initial setup stages, you will be provided with the option of setting a new passcode.
Method 3. Put iPhone into DFU Mode
When your iPhone passcode not working after an update, you can put it into DFU mode to resolve this issue. DFU can be defined as the "Device Firmware Update" mode or state where your iPhone gets back to the state where it could work properly. This mode is similar to the BIOS on the Windows operating system and recovery mode on the Mac system. In this method, you give access to your iOS operating system to iTunes and Finder.
Follow these steps to enter DFU mode: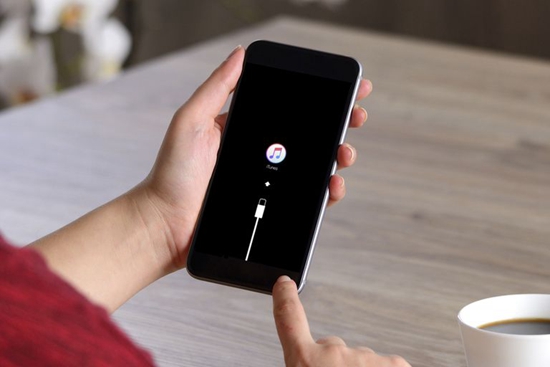 Step 1: Turn your device off, plug it into a Windows or Mac computer, and check whether the Finder or iTunes are running.
Step 2: Press the Side Button of the iPhone for about 3 seconds.
Step 3: Then, press and hold the Volume Down button for 10 seconds.
Note: Do not leave the side button when you press the Volume down button.
Step 4: Release the Side button but not the Volume down button.
Note: You need to hold the Volume down button for the next five to six seconds.
Step 5: Finally, release the Volume down button after five seconds, and you will enter DFU mode.
Note: Your screen will turn black. It shows that you have put your iPhone into DFU mode efficiently and successfully.
Method 4. Call Apple Tech Support
You can call Apple Tech Support if the methods mentioned above are not working for you. You can contact Apple support by choosing the most appropriate option from the available list, including Apple support by chat, phone, or email. It not only saves your time but also provides you with the best solutions to your problems. You can contact Apple Support and do a query, "My iPhone passcode is not working," you will be provided with different solutions to this problem.
Step 1: Visit the official website of Apple Support, and a webpage is displayed on your screen when you visit this website.
Note: Multiple options are available to you so that you can select anyone from them. Different types of services are offered to you. Plus, the contact numbers are also available on this website.
Step 2: Click on "Start your support request online" to contact Apple and share your issue.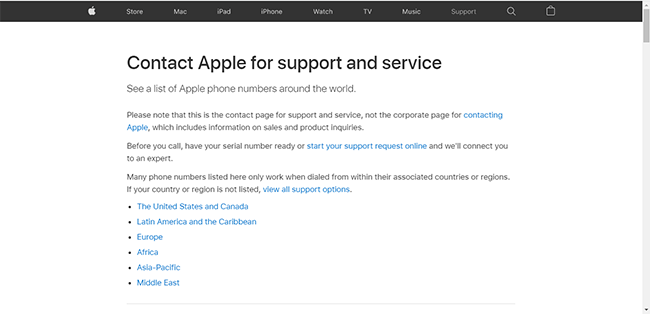 Note: A web page will be displayed on your screen that will require your device's serial number. You may also enter the product name.
Step 3: Enter the Serial Number in the bar and tap on Continue.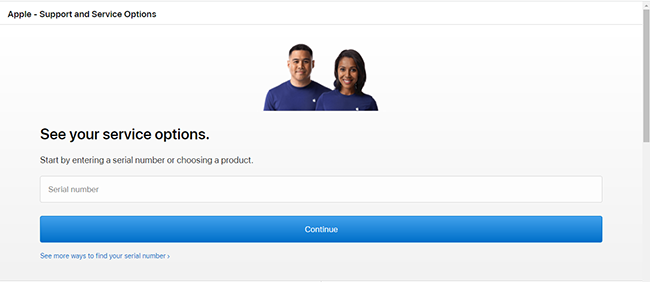 Note: After entering the serial number, you'll see the details of your iOS device in front of you. Double-check the details and find a solution to your problem. You can also contact the agent if you need further information if your passcode on iPhone not working.
Method 5. Tuneskit iOS System Recovery Software
TunesKit iOS System Recovery Software may detect more than 50 issues, including iPhone boot loops, red screens, and green screens, among others. What's more astonishing would be that TunesKit won't wipe your data throughout the repair procedure. It works quickly and effectively. It may be used to fix problems with iPads, iPods, Apple TVs, and iPhones.
Let's look at how to utilize TunesKit to fix your iPhone stuck on the passcode screen.
Step 1. Connect your iPhone to your pc with a USB link. Start TunesKit. Now select a repair mode by clicking Start. It is strongly suggested that you choose the Standard Mode.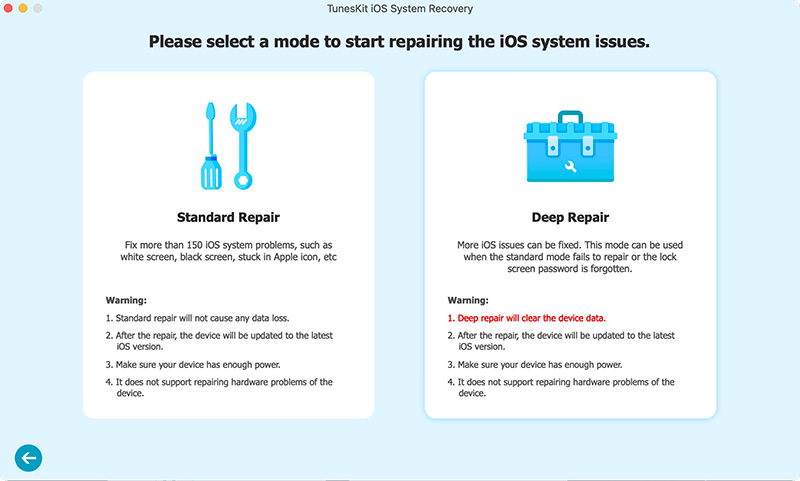 Step 2. You may verify the device information before downloading. Next, to start the download, select the Download option.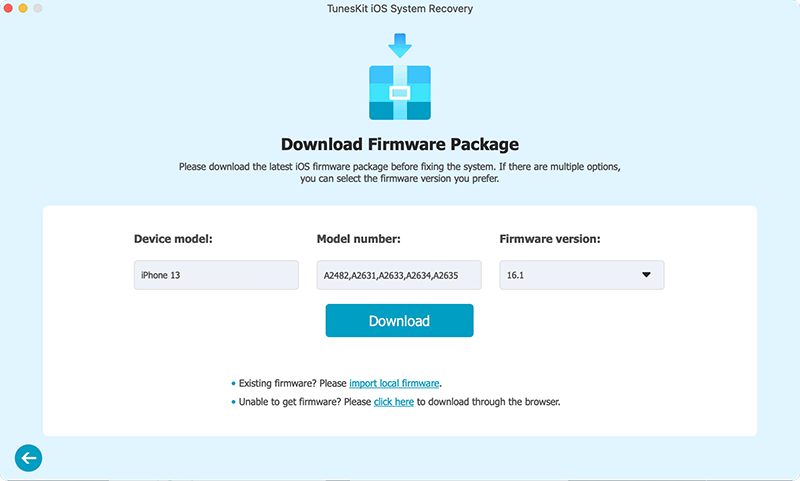 Step 3. Step 3: The Repair feature will appear once the firmware package is available. To start the repair procedure, click on it.
Note: This will solve the iPhone passcode not working issue in seconds. However, keep the iOS device linked to your laptop until the process gets completed.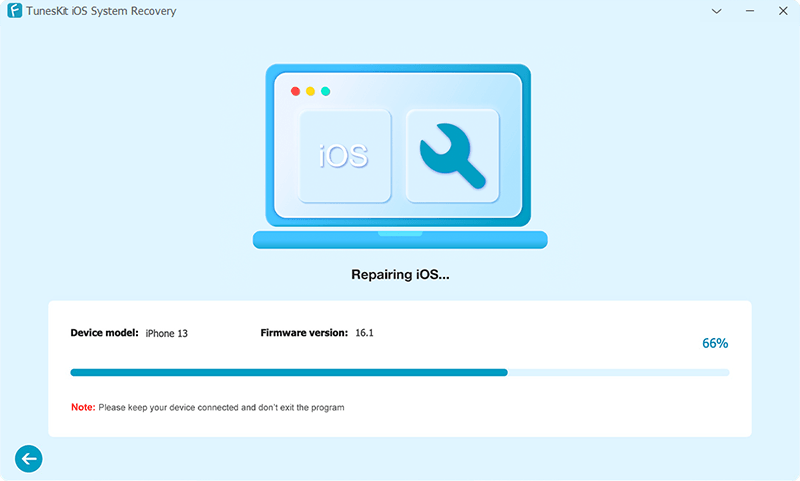 Conclusion
If you are facing the issue "iPhone passcode not working," don't get panic and look in the technical world for its solutions. In other words, there are many simple and easy methods available in the world of technology to solve iPhone-related issues, which also include the case of the passcode not working or your passcode is not being recognized.
You may face this problem if your iOS system has not been updated correctly or successfully. Plus, there may also be an issue in the software as it may have been gotten corrupted. If you cannot fix this issue, you can consult a technical expert.