Get iTunes Error 27 on iPhone? Try These 9 Tips
4 mins read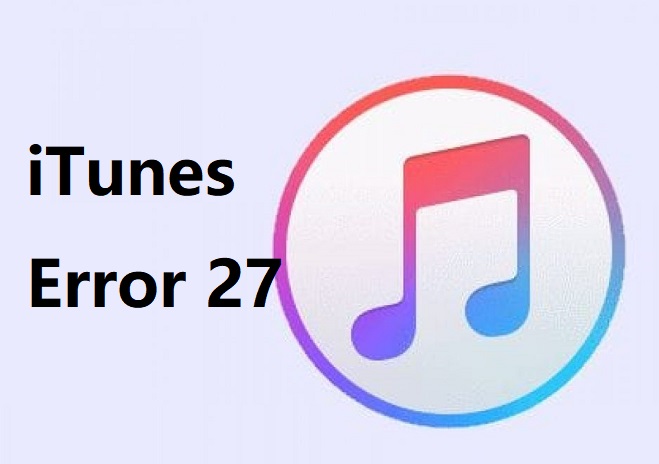 iTunes is a media player, media library, and also a powerful tool for Apple products users to update, restore iOS or back up iOS devices. Sometimes, small glitches happen to us when we use iTunes to restore the iPhone. If a message pops up suddenly: "The iPhone could not be restored. An Unknown Error (27) occurred", you must meet the iTunes error 27.
This error is bothering and will bring you loads of hassles if you don't fix it in time. But not everyone who meets this error knows how to do it. That's why we decide to write a passage telling the most efficacious methods for error 27. Just move to the next part to find them.
1. Fix iPhone error 27 with basic checks
First of all, try to check these things that have problems from time to time. Maybe your problem can be solved immediately.
1.1 Check the third-party security software on the computer
The third-party security software is used to protect our computer but there is the possibility that it prevented iTunes from connecting to the iPhone. Therefore, you need to turn off security software on your computer provisionally.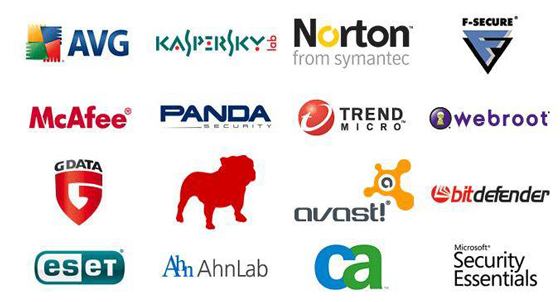 1.2 Check USB cable
Make sure your USB cable connects your computer and iPhone tightly. And try to use the original cable. This tip seems to be easy, but many people have iTunes error code 27 due to the poor USB cable connection.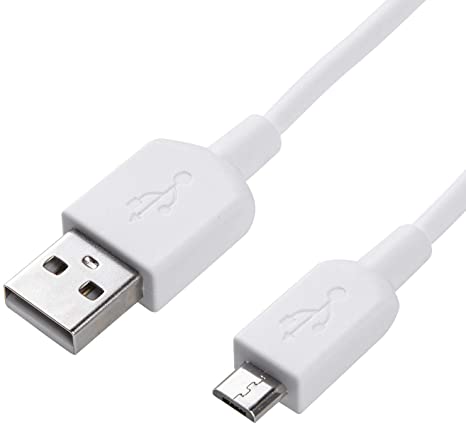 1.3 Check the iTunes version
If your iTunes is outdated itself, it is not weird for the appearance of this error 27. I guess you already know what I am going to say. Just go to check iTunes version and update it if it is outdated.
Follow: iTunes > Help > Check for Updates.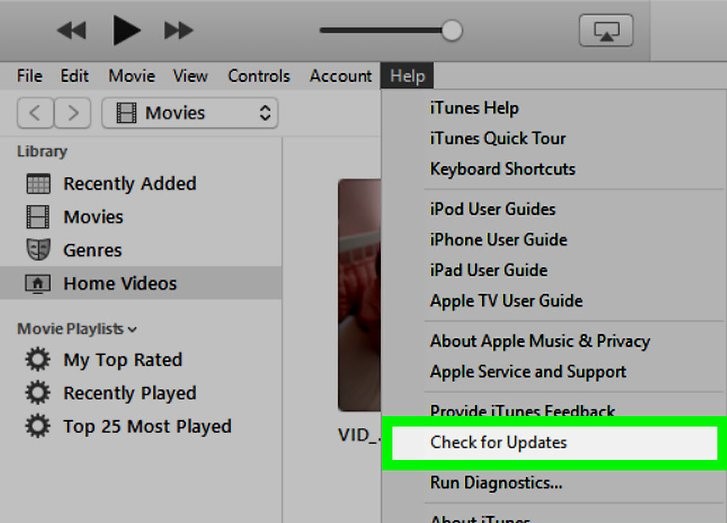 2. Fix iTunes error 27 with 3 useful tips
Here are 3 useful tips. They are not complicated but useful. Thus, we recommend trying them after the checks.
2.1 Turn off and turn on iTunes again
When software gets some glitches, restarting it is always a way worthy of trying. So does iTunes. Just turn it off, wait for a while, and open iTunes again.
2.2 Change the computer
This problem may be caused by the computer you use. Your computer could have some problems like virus attacks. So, just change another one to try again.
2.3 Restore iPhone without the SIM card
Another method to fix this error is to restore again, but this time you need to remove your SIM card. Turn off iPhone, get your SIM card out, and turn it on. Then try to restore your iPhone.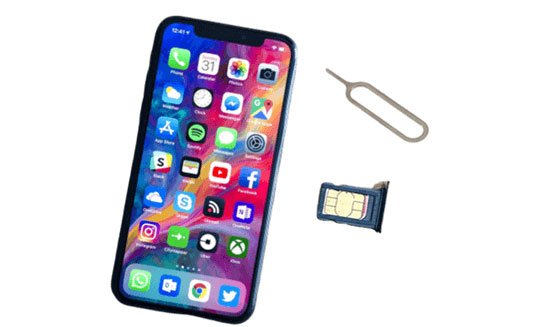 3. Fix iTunes error 27 with 3 advanced solutions
If our suggestions above cannot help you, do not give up. We still have 3 solutions that are even better than those.
3.1 Use a professional iOS system fixing tool [Hot]
None of the tips above work? Probably, it is an iOS system problem that causes this error. To fix this iOS system problem, you need to use iOS system repairing software.
You can try TunesKit iOS System Repair which is so powerful that can fix more than 50 kinds of iOS system issues on iPhone, iPad, iPod touch, and Apple TV. These problems include common issues like iPhone stuck in Apple logo, recovery mode, iTunes error 1009, and serious issues, such as the disabled iPhone. To solve them, this software provides two modes: Standard mode, which is used to fix common problems, and Advanced mode designed for serious issues. The problems like iTunes error 27 can be fixed by Standard mode and the process will not cause data loss.
You can follow the 3 steps below to fix this error with TunesKit iOS System Repair. Just click the Download button below to download and then install this tool.
Step 1: Launch TunesKit iOS System Repair
Connect the iPhone to computer and run TunesKit. You can enter the Recovery Mode when you tap on the Enter Recovery Mode button and this function is totally free. Click the Start button then.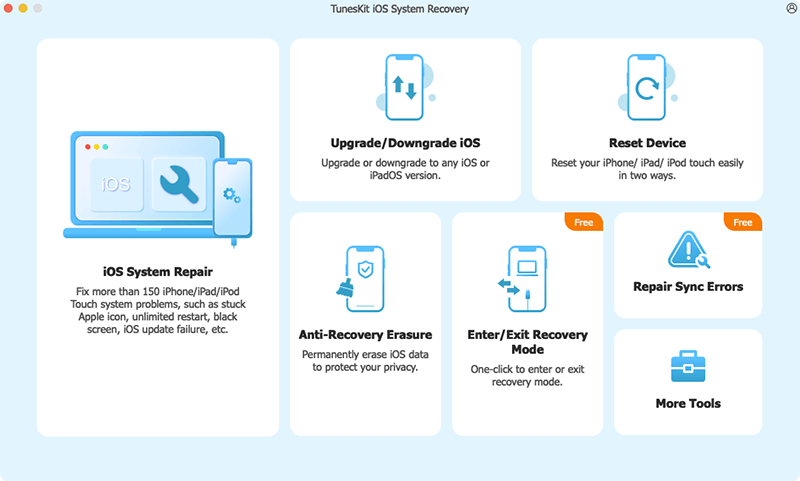 Step 2: Choose the Standard mode
Choose the Standard mode and no data loss will happen on your iPhone. Click the Next button.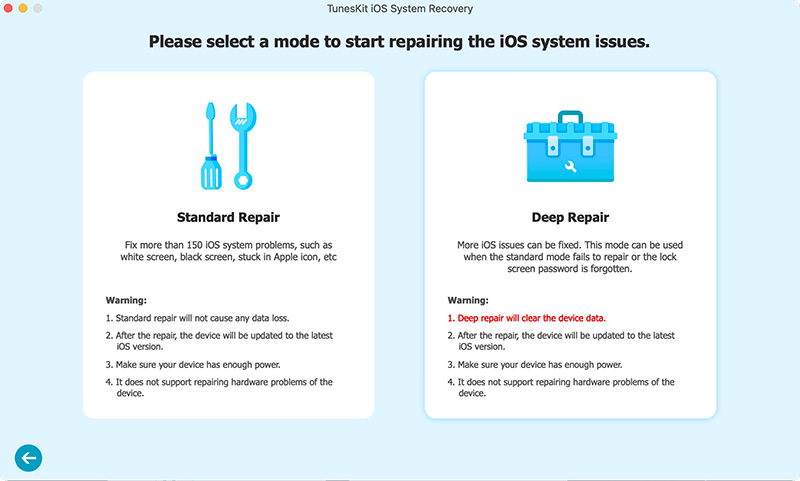 Step 3: Download firmware and fix iPhone
Ensure that the information listed on this page is correct and tap the Download button. Then the software will start to download firmware. When it is over, click the Repair button to unzip the firmware and fix this iPhone error 27.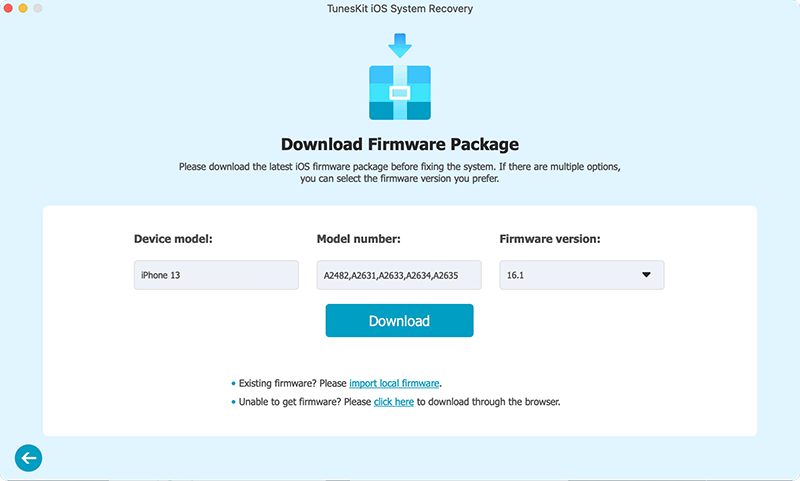 3.2 Reset iPhone
Factory reset iPhone to repair your iPhone. But you should know that this will erase the information and also the settings on iPhone. You can follow this guide: Settings > General > Erase All Content and Settings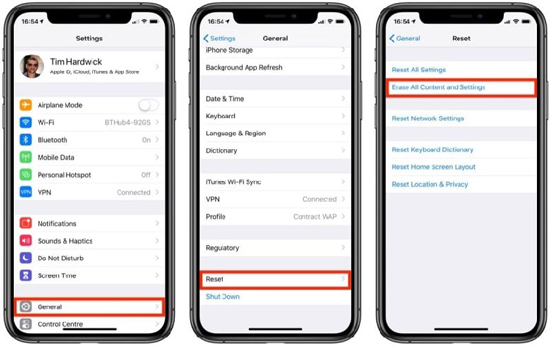 3.3 Use DFU mode to fix iPhone error 27
Device Firmware Update, in other words, DFU mode is often used to change or update iOS and firmware on iOS devices. You can put iPhone into DFU mode to fix this error, too. Take care: this will erase the data just like the method above.
How to enter DFU mode: iPhone DFU mode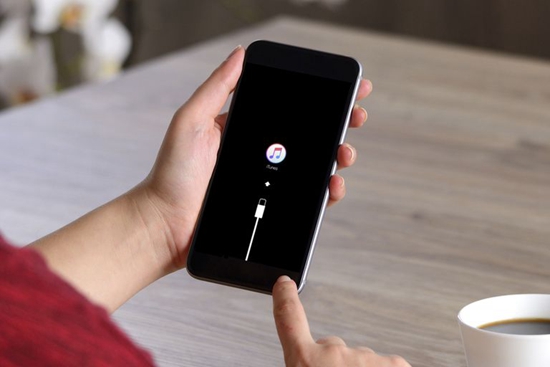 4. Bottom line
We sincerely suggest that you try the checks and simple tips first. When they cannot fix iTunes error 27, you'd better use the no-data-loss tool, TunesKit, instead of DFU mode or the resetting, two methods which will erase all your data.