"The Emergency Alerts are enabled on my iPhone. But I do not receive alerts from it. This has happened a few times before. What could it be? What do I need to do to get alerts on my regular iPhone?" — From Apple Discussion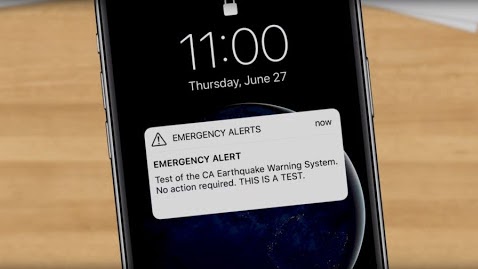 The Emergency Alert feature on iPhone is designed to receive government, emergency, and public safety alerts. You might see the Alerts issued by your government, know the imminent threats to your safety, or even be informed of extreme weather conditions in advance.
But everyone is not lucky as many users are facing iPhone Emergency Alerts not working issues. Sometimes it occurs due to the current iOS update or properly something wrong with your iPhone. It is quite frustrating and makes you feel insecure because you won't be able to receive alerts, and obviously, it will irritate you. But, no worries, it is easy to fix; go through the solutions mentioned in this article and fix it.
Fix 1. Turn Airplane Mode on and off
By performing turning the Airplane Mode on and off, you can address the issue quickly and easily. It is somehow changing network settings, the "Emergency Alerts" may be back on iPhone.
Step 1. Find "Settings" on the Home Screen.
Step 2. Tap on the "Airplane mode" (shaped like a small plane) to turn it on.
Step 3. Wait for a few minutes, then turn off the "Airplane mode" option.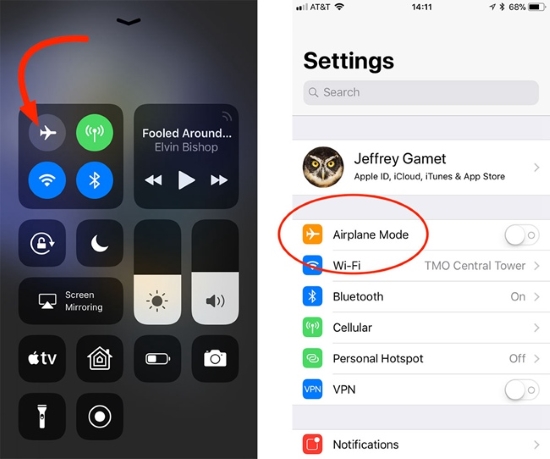 Fix 2. Restart Your iPhone
Restarting your iPhone will help fix minor bugs and give a fresh start to your phone. This super-easy hack has proven to be working in fixing a variety of issues on any smartphone. Therefore, make sure that you do not miss this step.
Here's what you should do then:
Step 1. First and foremost, unlock your iPhone.
Step 2. For the iPhone X or any of the other latest iPhone models, press and hold the Power button and Volume button; for the iPhone 8 or any of the previous iPhone models, you should only hold the Power button.
Step 3. Release those buttons until the red slider appears on your iPhone screen.
Step 4. Drag the slider from left to right, your iPhone should then restart normally.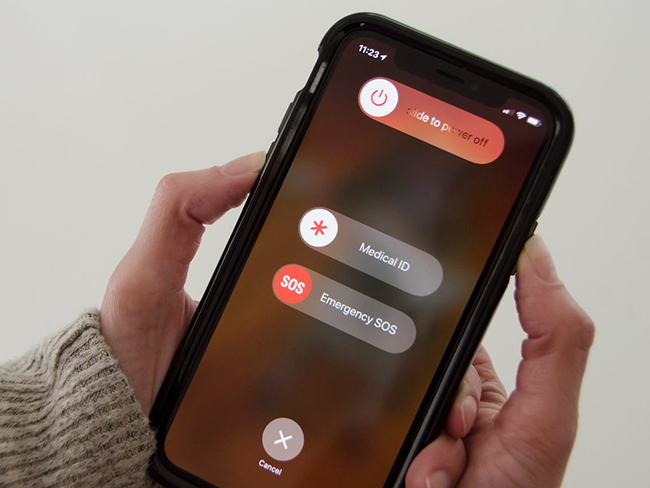 Fix 3. Reset All Settings
The third method for fixing the issue when your Emergency Alerts are already turned on but are not working is to reset your iPhone settings entirely. Here's how to reset all settings on your phone if necessary.
Step 1. Launch the Settings from the Home Screen.
Step 2. Go to the option named "General". Then tap on "Reset".
Step 3. Now, in there you should choose "Reset All Settings"
Step 4. Enter your passcode and tap on the confirm option.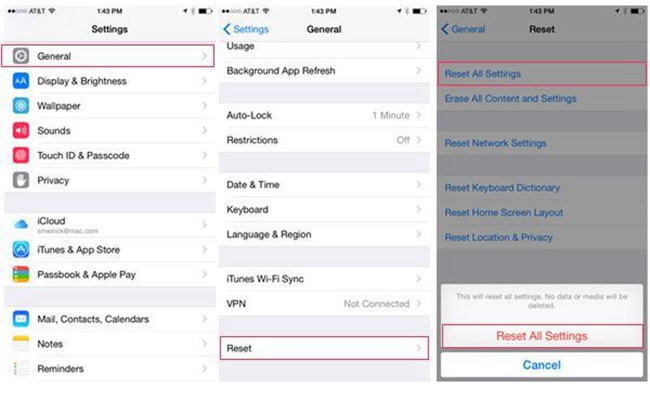 Unfortunately, if the problem persists, however, you will need to try the next way.
Fix 4. Upgrade iOS to Latest
Let's apply this clue, check if you've installed the latest version of the software on your iPhone and keep the mind to upgrade iOS to the latest version. Most problems could be removed using this tip. Apple will regularly release the new version fixing the bugs.
Here's how you can get started:
Step 1. Access the app drawer or applications screen, swipe up to choose "Settings".
Step 2. Select "Software Update" from the menu.
Step 3. Following the on-screen instructions, if a system update is available, "Download and Install" it.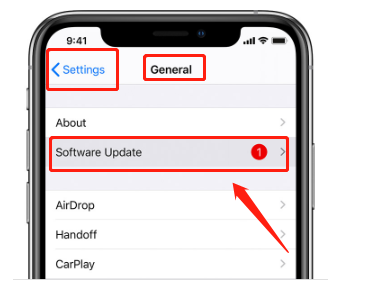 Fix 5. Factory Reset Your iPhone
If the above-mentioned ways can't save you from the Emergency Alerts not working issues, you can resort to the next option of erasing all content and settings on your device. Resetting your iPhone to its factory settings will bring it back to the basics: no contacts, pictures, messages, password memory, or anything else you've added, like the phone you just got. In short, it's vital to back up all your data, because this process may cause the loss of all the important information.
Step 1. In "Settings", scroll down and tap on "General."
Step 2. At the bottom of the "General" page, find "Reset."
Step 3. Select "Erase All Content and Settings".
Step 4. Enter your passcode, tap "Erase" to confirm.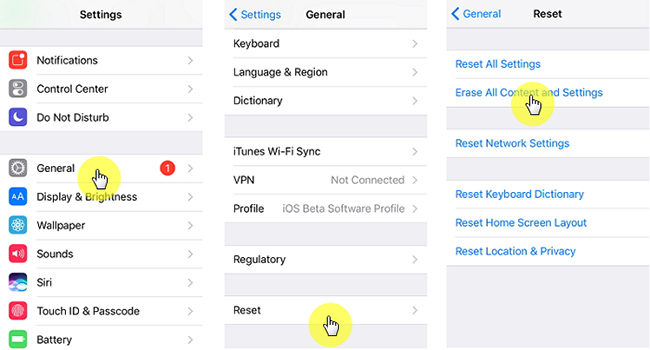 Fix 6. Using Professional Repair Tool — TunesKit iOS System Recovery [Hot]
What to do if the issue still exists after following the instructions above? What to do if you don't want to lose any of your data? Is there no way to fix it? No, you still have a choice. You'd better try TunesKit iOS System Recovery to fix the issue. It is an amazing desktop software to fix a bunch of iOS system issues that may occur on iPhone, iPad, iPod touch and Apple TV.
It is assured that fixing your iPhone Emergency Alerts not working without making changes in settings or losing any data. Apart from restoring screen stuck issues, TunesKit is also able to fix certain other iOS problems, like white screen issue, boot loop, recovery mode, and other iOS issues. The repair process is quite pleasant and easy.

Characteristics of TunesKit iOS System Recovery:
Fix iPhone Emergency Alerts not working only 4 steps
Repair different tvOS/iOS issues quickly and safely
Provide Standard Mode and Advanced Mode
Easy-to-use and user-friendly interface
Fix your iOS devices without data loss
Following the guide, step by step so you may use it in a better way.
Step 1

Install the Software and Connect iPhone

Firstly, please download and install TunesKit iOS System Recovery on your computer. Then take out the USB cable and connect the iPhone to a computer. Now, click the Start tab to begin the task.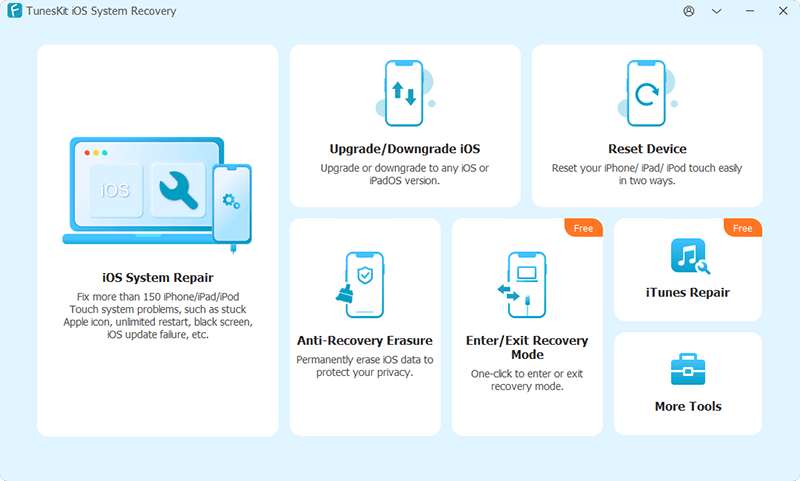 Step 2

Choose Standard Mode

Then follow the on-screen instructions to choose Standard Mode that will retain all of your data during the repairing process.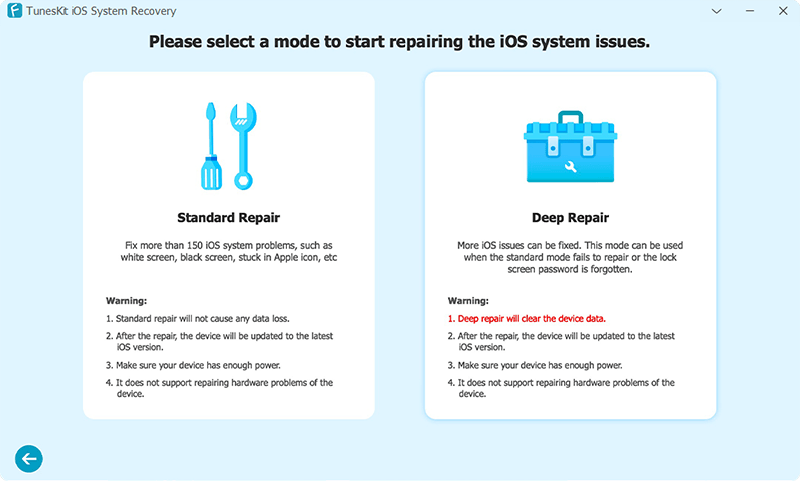 Step 3

Download firmware package

Check the information and then download the firmware package properly.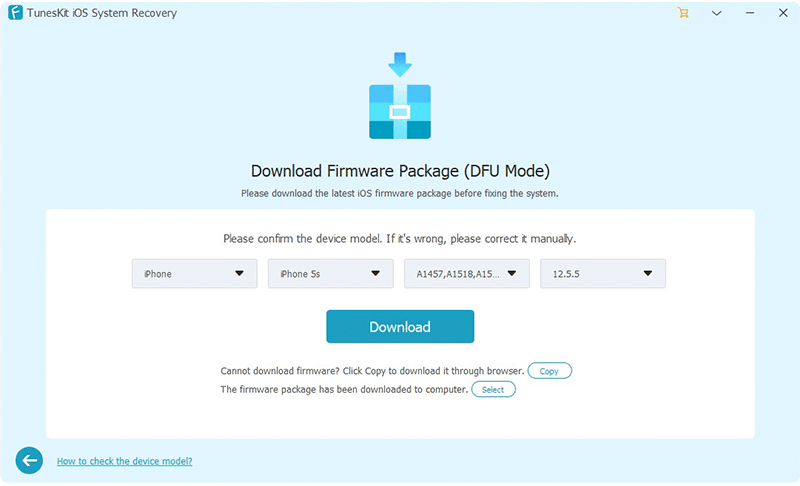 Step 4

Start to fix iPhone Emergency Alerts not working

When the download is completed, click the Repair button, and the software will flash the firmware to the iPhone and try to fix the issue automatically.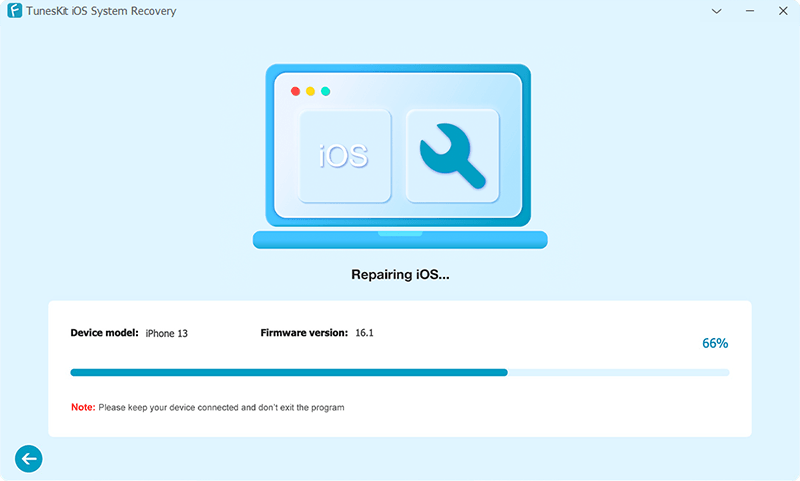 Conclusion
Seeing the big picture, we discussed the best ways if your iPhone Emergency Alerts not working. If you think that any of the above solutions were helpful, do right to us. Among these methods, we recommend TunesKit iOS System Recovery. Yes, this is a paid software, however, it does solve various iPhone-related problems. So you only need to buy this program once to solve almost all problems once and for all.
If you have any other solution, you can let us know that by commenting below. I hope that this how-to post has helped you one way or another.

Brian Davis has covered tech and entertainment for over 10 years. He loves technology in all its forms.