How to Extract Subtitles from Videos for Free
Posted by Adam Gorden on May 17, 2017 11:59:35 AM • Category:
Resource
4 mins read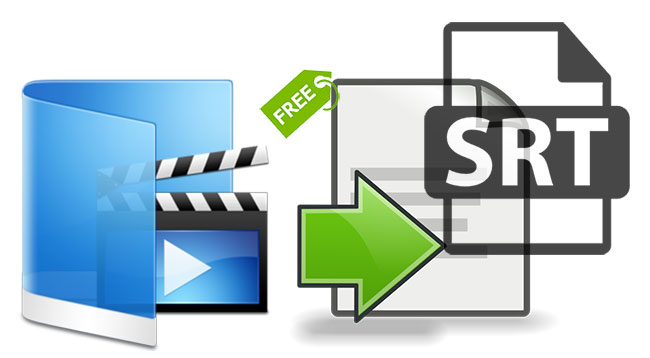 Subtitles and captions are the texts which are usually displayed on the bottom side of videos. The main difference between both is that caption contains more extra info like non-verbal sounds besides the dialogue, you may call the caption a more detailed subtitle. Many people consider subtitles and captions as an important content supplement when watching videos especially the foreign language movies. However, sometimes there maybe problems with the subtitles of videos like MP4, M4V, MOV, 3GP. In this guide, you can follow me together to learn more about the subtitles related problems and find a easiest solution to extract subtitles from videos for free.
Why We Need to Extract Subtitles from Some Videos
The top reasons why we want to pull out subtitles from videos like MP4, M4V, MOV, 3GP are listed as follows:
1. Most often the subtitles which are encoded into the videos such as MP4 can't be displayed in many players due to the incompatible codec issue. Even there are internal subtitles on the videos, they just won't work. Also, some devices may require standalone videos and subtitle files to play them well.
2. Sometimes the subtitles might have some spelling errors, synchronization issue or doesn't come with the language you like. There are not any other easier ways to correct them or add a new subtitle.
3. Some video lovers who download many versions of same videos for storing or playing on difference devices may not have subtitles for all the videos always.
Besides these, there are a lot of other situations when we will encounter the subtitle issues. I will not illustrate them here, you can learn more about them from the subtitle forums if you are interested.
How to Extract Softcoded Subtitles from Videos for Free
In general, videos only have two kinds of subtitles, hardcoded subtitles or softcoded subtitles. For the hardcoded one, it is impossible to extract it because they are already printed to videos as a whole. But for the softcoded subtitle, it is stored as an independent text file with SRT extension in a container format of video, you can extract the softcoded subtitle effortlessly as long as you have a subtitle extractor.
Tons of software can meet this requirement such as iDealshare VideoGo, Apowersoft Video Converter Studio, Wonderfox Video Converter Factory which come with powerful features to export subtitles from various files and other advanced features, but they are not free so I won't recommend. Personally I think it would be perfect if we could have a quick fix to extract subtitles for free. To do so, you just need to use a free tool TunesKit Free Subtitle Extractor for Windows/Mac. It is specially designed for extracting subtitle files with SRT extension sorely, so it is much easier and faster and it is known as the most handy tool. Following are the main features of it:
Support numerous formats of videos such as MP4, M4V, MOV, 3GP.
Offer the option to select the subtitle you want from videos with different subtitles.
Rename the subtitles and custotmize the output folder easily.
Batch extract multiple subtitles at the same time.
One click to extract subtitles in a fastest speed like a flash.
Quick steps to extract subtitles without spending any money:
Step 1

Add your videos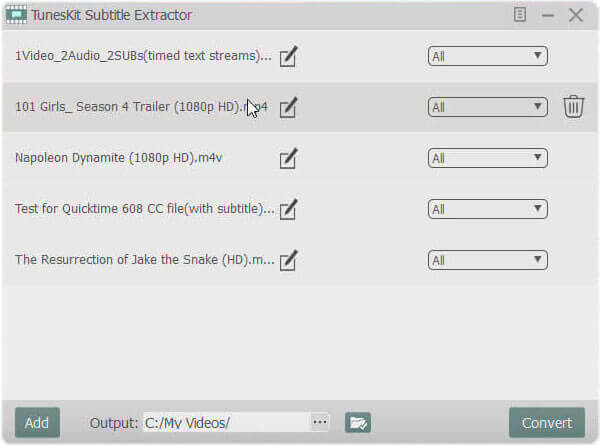 You can add one or multiple videos as you want to get started. Just click 'Add' button to browse your videos or drag them to the software main screen instead.
Step 2

Customize the subtitles you want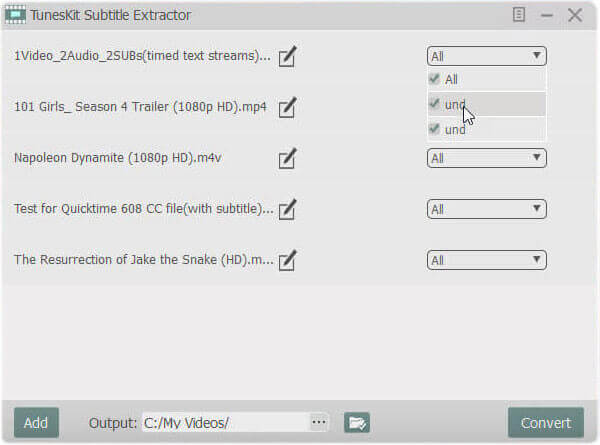 If there are multiple subtitles in a video, you can click the drop-down list menu at the right side to select the right subtitle you want. Furthermore, you can change the subtitle and output folder by the related buttons in the main screen.
Step 3

Extract SRT subtitles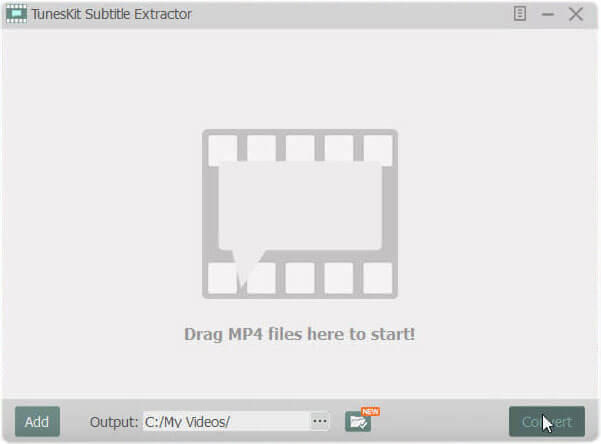 Ultimately, you can click 'Convert', all the SRT subtitles of the videos you specified will be exported to the output folder.
Helpful Tips on How to Use the Extracted Subtitles
After getting the subtitles, you can use them for different purposes. First, you can put it to the same folder with the related videos, then the external subtitle will be associated with the videos. Please make sure the name of the subtitle is same to the video's. When you play a video, the subtitle will show directly. If not, you will have to do some settings on the player or install a plugin. Second,you can open the subtitle in the Notepad program and then you can edit it to correct any errors or synchronization problem. Or you can translate it to another language to create a new subtitle file easily. Last but not least, if you have different versions of same videos of which some don't have subtitles, you can copy the exported subtitles and rename them for the others, then they should be able to play with subtitles well.