How to Cut MP4 by a Free Video Cutter
Posted by Adam Gorden on April 5, 2017 4:00:51 PM • Category:
Resource
3 mins read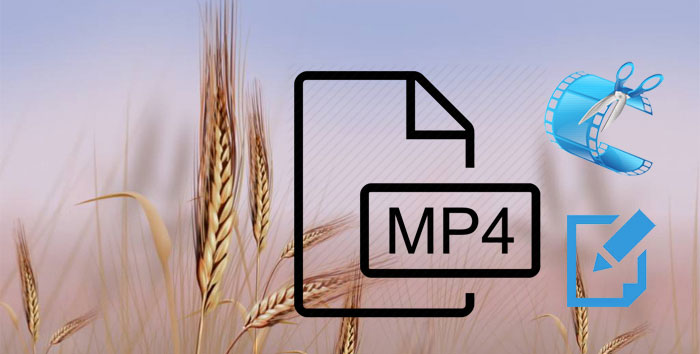 Have you ever been in the situations when you are in need of cutting videos such as MP4 to small pieces? For instance, cutting MP4 to insert to PPT, send to a friend via smart phones or upload online etc. Whenever you want to cut MP4, do you struggle to find ways online or pay to let others to help you? If you still get this bothering thing today, you don't need to worry about this anymore. By using a free video cutter, you can cut MP4 video easily by yourself. Even a new user without any video editing experience can handle it.
Which Device and Free MP4 Video Cutter to Use
MP4 is a most popular format of video used in almost all kinds platforms and you can cut MP4 video in devices such as PC, Mac and mobile devices. I am a little reluctant to trim videos on mobile devices since the screen is too small to operate precisely. Personally I think it is better to split a video in a computer from which you can preview the video easily and split it to small video clips in a more effective way.
Another reason why I'd like to cut videos on a computer is that there are couples of free video cutter available such as Windows Movie Maker, Imovie and a lot of other third party free video cutter software. Windows Movie Maker and Imovie may not be the best choice since they are originally designed for editing videos and they come with a lot of extra features which may prevent you from trimming videos easily. As a video editing beginner, it is better to start with a specific MP4 cutter. In this way, I am sure that you won't feel frustrated.
I have been seeking online for months and tried almost all the third party free video cutter like TunesKit, Avidemux, Lightworks, Freemake etc. Among all the video trimmers, TunesKit Free MP4 Video Cutter performs best. It can cut videos like MP4 with a fastest speed which is about 50% faster compared to other video editing tool. Besides, the quality will be 100% the same after trimming. Also, it supports to cut MP4 and other formats of videos on both PC and Mac, both versions have the same clean and beautiful interface. Finally, it is totally free forever with lifetime support.
How to Cut MP4 Movies by TunesKit Free Video Cutter Step by Step
Detailed instruction on how to cut videos to small segments step by step:
Step 1

Add your large MP4 video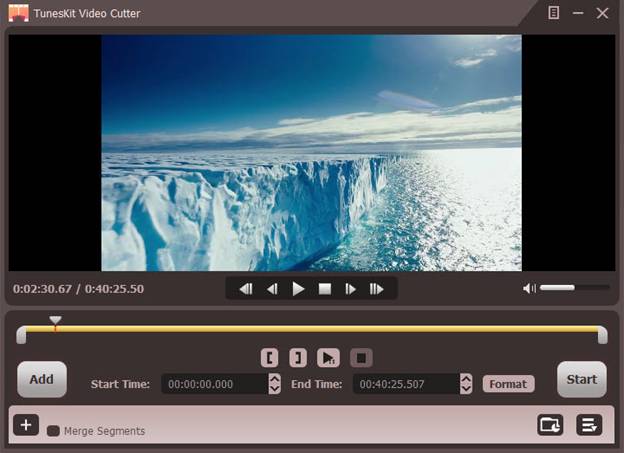 You can click 'Add' button to browse a MP4 file from your computer or drag & drop to add your MP4 media files to the TunesKit Free Video Cutter Screen.
Step 2

Cut your MP4 video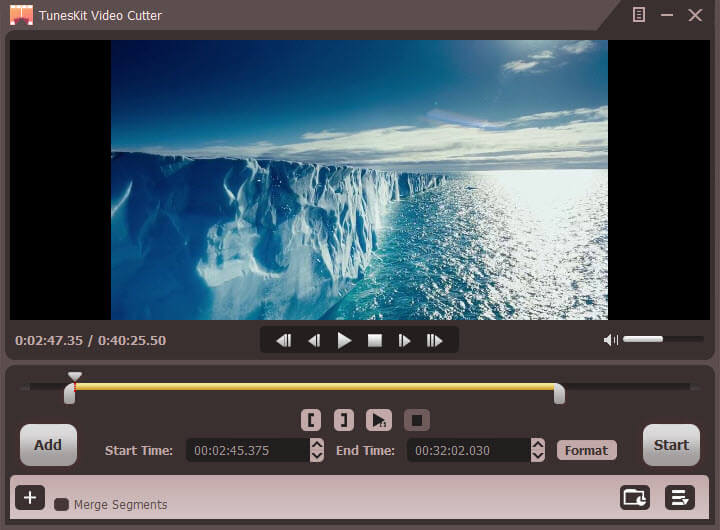 Just use the slider to cut your video. And you can click '+' to cut another part as you need. It supports to cut multiple segments.
Step 3

Apply the setting and export videos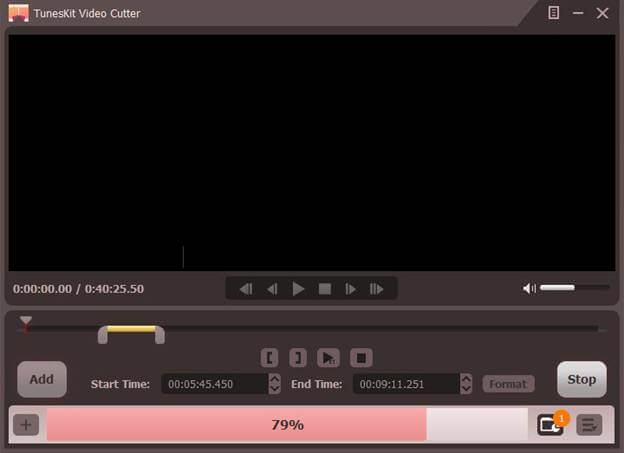 When you are ready, click 'Start' to make the cut settings take effect and export to new videos. Please check the option 'Merge Segments' if you want to join the video clips into a complete footage.
In conclusion, it runs really fast to cut the MP4 movies by the TunesKit Free Video Cutter. If you only need to cut large MP4 to small video pieces, TunesKit Free Video Cutter is good enough to help you out. You can keep this tiny free video cutter on your computer and use it any time you want, convenient and helpful.
Tips: If you think the TunesKit Free Video Cutter doesn't meet your needs, you are highly recommended to test the pro version of TunesKit Video Cutter that can not only cut the videos/audios losslessly, but also merge and convert the media cuttings to popular formats while allowing you edit the video clips with multiple effects provided.