Simply Troubleshooted: iBooks Not Working on iPhone
4 mins read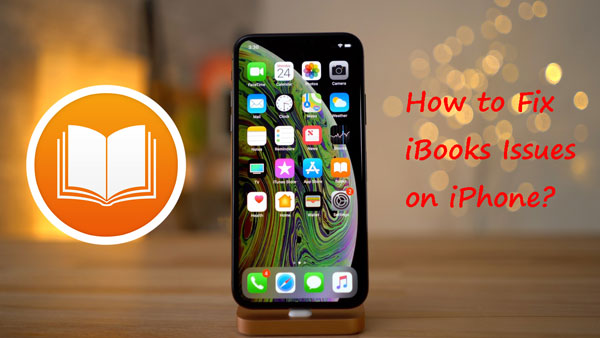 At present, most of you tend to read books on your smart iOS devices like iPhone and iPad, and iPhone indeed provides a customer-friendly app for you to browse and read diverse types of books. This great application is the default iBooks app. However, when you use the iBooks from time to time, it may doesn't work for some reasons. Are you confused by the iBooks issues right now? Then please read on this post to get the effective fixes.
Part 1: Common problems about iBooks not working on iPhone
But first, let us figure out the common problems happened on iBooks of iPhone, and a series of that are presented as below.
1. iBooks staying crashing. Sometimes your iBooks becomes running at a slow speed or keeps crashing. This can be attributed to iOS system bugs.
2. It showing blank pages. Did you feel shocked by the blank pages shown on the app when you opened iBooks before? No worries, this is also a general iBook issue.
3. Its icon missing on iPhone. At times, after you launch a software update, the iBooks icon oddly gets disappeared on iPhone.
4. It not opening books. Many iPhone users complain that their purchased or downloaded books cannot be opened on their devices.
5. It not downloading PDF. Also, downloading some files including PDF is an often-talked matter online.
6. It not sending email from iBook. Namely, the email button turns unresponsive or unavailable, and the share feature can't be accomplished.
7. It not syncing between iOS devices. Some files are not synced between iOS devices so that you have trouble in sharing them.
Part 2: Basic checks to solve iBooks keeping crashing
No matter what kind of issues above you face now, the following ways can help you to get out of the trouble and you can do these basic checks.
Tip 1: Check network connections
Some not-working iBooks problems, such as it displaying blank pages, result from network connectivity. In this case, examine your Wi-Fi connection or cellular data. You just need to open Settings of iPhone and then go to the iBooks, finally see if the network under Allow iBooks option is switched.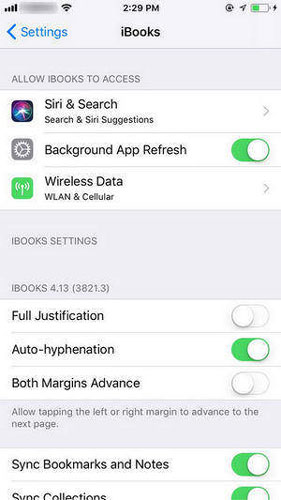 Tip 2: Force restart the app
Force close the iBooks app and restart it can simply deal with some unexpected problems caused by unknown reasons. Try pressing the Home button twice and swipe up it off the top screen of iPhone to quit it, then re-open the app to see whether your issue still exists.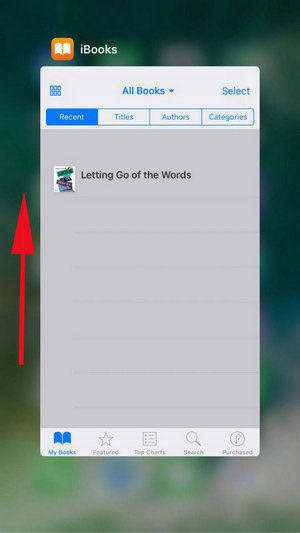 Tip 3: Disable Hide iCloud Books option
If the books are opened on the app, then it could be that you hide iCloud books. To avoid it, launch the iBooks app on your iPhone and find the All Books tab, then make sure the option is closed.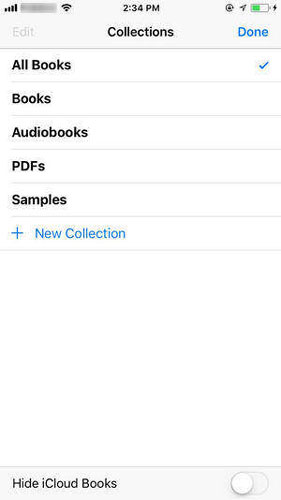 Tip 4: Check iCloud drive
You may be wondering that if the iBooks not syncing between iPhone and iPad is due to software glitches. Yet the real reason behind it is the disabled iBooks on iCloud drive. Head to Settings > iCloud of iPhone, locate the iCloud Drive and under the lists, turn the iBooks feature on.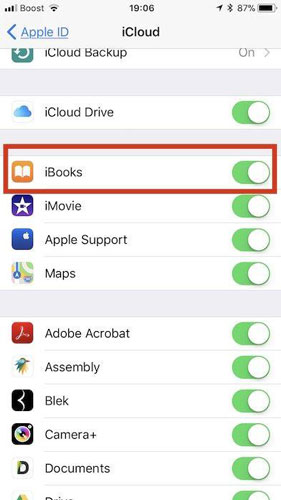 Tip 5: Re-sign in the Apple ID
If your problem is the iBooks app not downloading PDF, then you are suggested to sign out your Apple ID by launching Settings and going to iTunes & App Store -> Apple ID, then log out the account. After a few seconds, sign in your account again.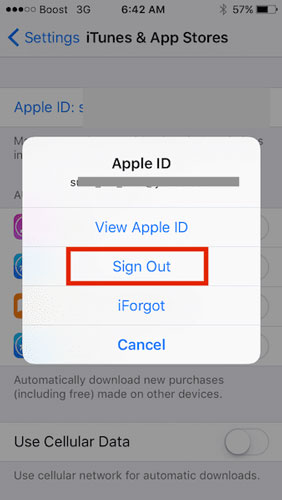 Tip 6: Reboot your iPhone
If the condition is your iBooks on iPhone keeping crashing or stuck, then it may be the software bugs. You could force restart your iPhone to fix these errors. To do that, merely hold the Power button of iPhone, then switch the "Slide to power off" to the right to close your device, lastly open your iPhone by pressing the Power button again.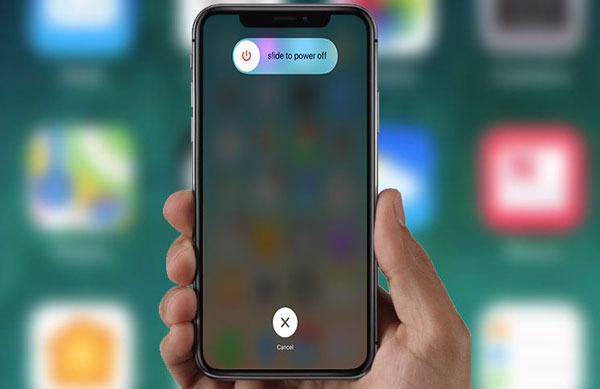 Part 3: Use iBooks-fixing tool
But the iBooks not working on your iPhone is caused by iOS system glitches at most times. In this way, it is advised that you should use third-party professional iOS system repair tools, for example, TunesKit iBooks-fixing program. This software can settle all iBooks problems. Besides, TunsKit iOS System Repair can also resolve other possible issues on your iPhone such as iPhone having no services, screen problems and so on.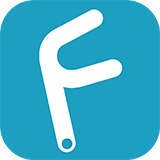 Key Features of TunesKit iOS System Recovery
Fix all iOS system issues on various devices like iPhone, iPad, iPod, etc.
Two reparation modes: Standard mode and Advanced mode.
Supports all iOS versions including the latest iOS 14.
Easy steps and beautiful interface.
Try It Free
600,000+ Downloads
Try It Free
600,000+ Downloads
Step 1: Download TunesKit iOS System Recovery on the computer and launch it, then connect your iPhone with the computer. After your device is detected, tap on the Start button.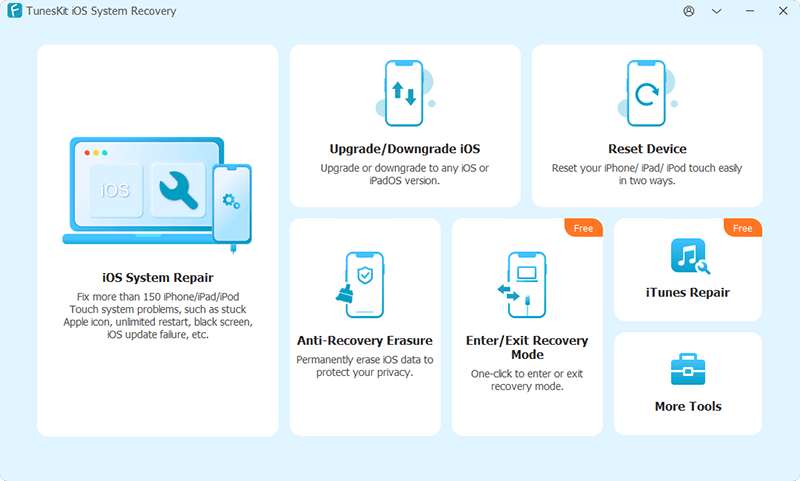 Step 2: On the interface, choose the standard Mode to continue the following steps. After that, click on the Next option.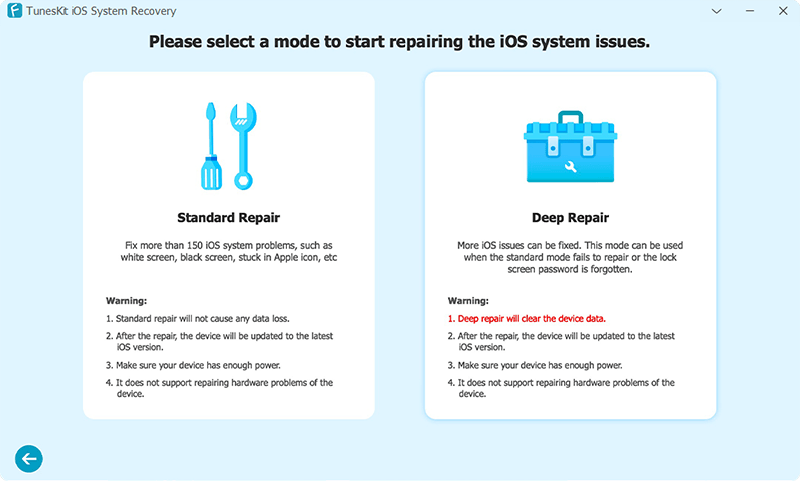 Step 3: Check your devices' information and correct them if there is something wrong. Then hit on the Download button to download the firmware package matched with your iPhone.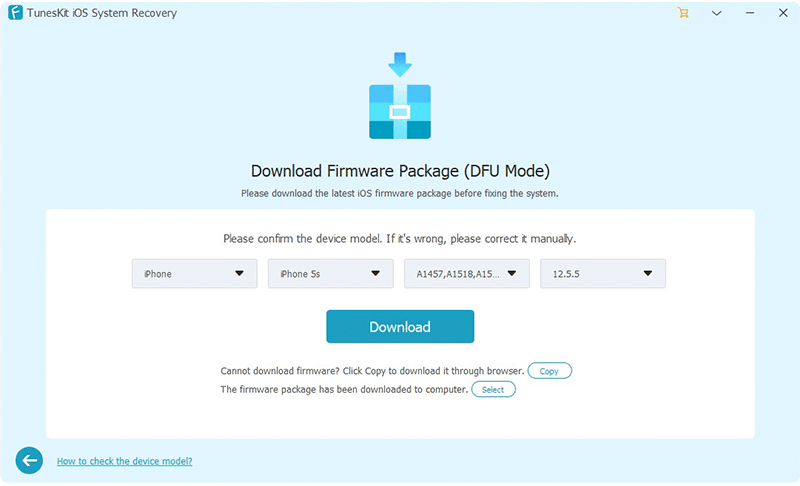 Step 4: After the firmware package downloading is over, press on the Repair button to fix your iOS system, thus solving the iBooks not working on your iPhone.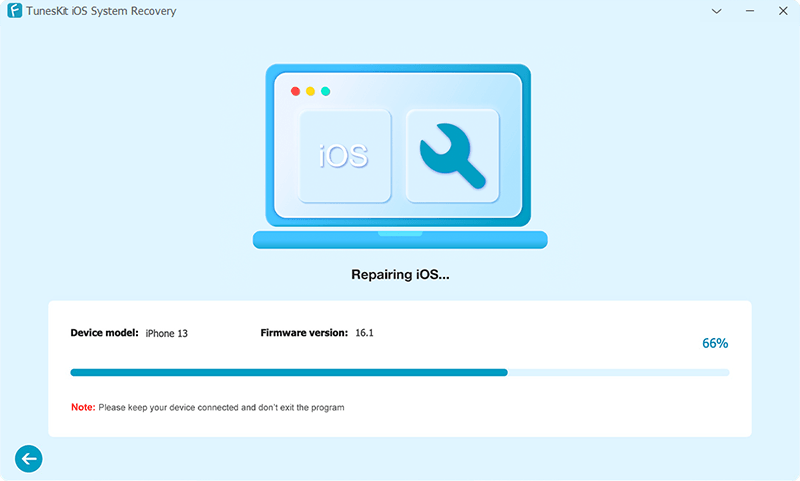 Part 4: Summary
This article has presented you the general iBooks issues and the quick methods to fix them. If you want to resolve the problem once and for all, then the last resort is your top choice. Finally, if you are also seeking a way to remove DRM from iBooks, using TunesKit iBook Copy is preferrable. Contact us if you need help at any time.