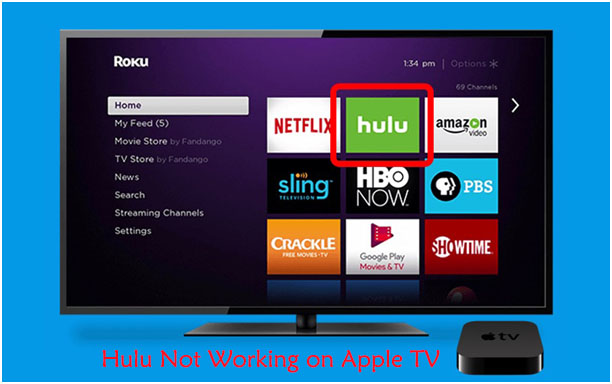 Since its launch in 2008, Hulu has had a tremendous improvement in its services and subscribers as a whole. And as of 2019, it surpassed the expected number to hit over 28 million subscribers. This on-demand video service focuses on streaming newer TV shows from various network broadcasters, blockbuster, and documentaries, among many others. So, any hiccups may send you into disarray.
Many users continuously report Hulu not working on Apple TV issues. Even though it's usual for such streaming services to fail working on your Apple TV, it's not pleasing and needs an immediate fix. Let's tackle ways to get your app working again after whatever problem.
1) Restart Apple TV
Hulu on Apple TV not working problems may originate from either your streaming service or your Apple TV. A quick fix is to do a restart and refresh your device amply. It also assists in releasing any corrupted cache or memory.
• Go to the 'Settings' option
• Click on the 'General' category
• Then hit the 'Restart' button. This should bring back your Apple TV's memory to a fresher start.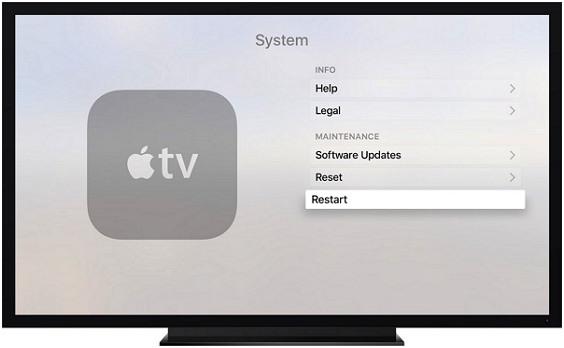 2) Check Compatibility
You should check if your Apple TV has good compatibility with Hulu. Your Apple TV should be the 4th generation or the later version. If not, Hulu will not be able to launch on your Apple TV no matter what method you try.
3) Check Connectivity to Fix Hulu Not Working on Apple TV
Remember that for your Hulu streaming services app to effectively work, Apple TV has to be connected to your Wi-Fi network. Any breakages in the system will inhibit successful communication. To ascertain this, first, check the strength of the network. It may help if you stream content from another service to see whether it probably works.
If it doesn't, then the problem heavily lies with your Wi-Fi network connection. You could try out a different network and see if the problem is fixed.
4) Force Close Hulu App and Reopen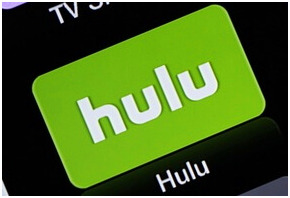 If it's not your Apple TV that has a hiccup then probably the Hulu not working on Apple TV may be resulting from your Hulu App. Force closing is another fix for such problems.
• Start the fix by turning on your Apple TV.
• Then double click the TV button on the remote while your TV is on home-screen.
• Next, swipe right on the Trackpad to locate the Hulu app. Once you locate it, swipe the app up to close it.
• Then exit the multitasking mode from the remote menu button.
• Finally, launch the Hulu app to check whether it now works.
5) Turn OFF Send Data to Apple to Fix Hulu Not Working on Apple TV
Apple TV is generally set to transmit data to Apple by default. Hence transmission isn't a problem for many users. But when you experience Hulu on Apple TV not working, it may sometimes force you to turn off the send data to Apple feature.
• Go to the 'Settings' option
• Click on the 'General' category
• Then peruse to the 'Send Data to Apple' feature and turn it off.

6) Update the Apps on Apple TV
One of the killer features Hulu is the allowing of users to upfront access to various popular series from several traditional networks. Remember that you need updated apps for a continuous flow. So whenever Hulu app not working on Apple TV issue keeps on arising, it's high time you check on updates. Set your Apple TV to automatically update the apps with these steps.
• Click on the 'Settings' option and then click on the 'Apps' category
• Next, click the 'Automatically Update Apps' to turn this feature off. Apps will automatically update in the background during this turn-off.
• Check on your updated apps by going to the 'App Store' and peruse the 'Purchased Section' then click on the 'Recently Updated' option to see if the app has been updated.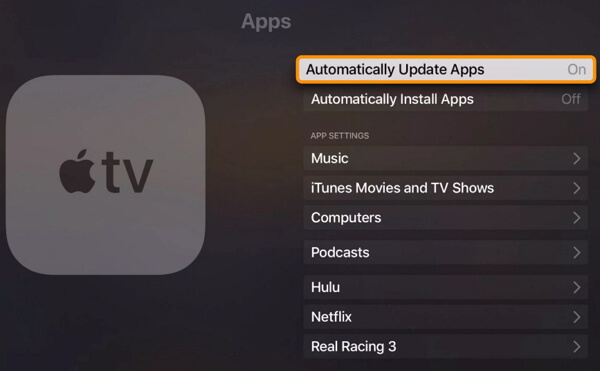 7) Fix Hulu Not Working on Apple TV Without Data Loss
You may be lucky to get your Hulu app back and working after using any of the above solutions. However, it is paramount for you to experience data loss during the effort to solve the issue of why is the Hulu on your Apple TV not working? TunesKit iOS System Recovery offers a reliable solution. It lets you fix any issues related to your Apple devices without exposing your data to losses. Besides Apple TV issues, this app can repair black screen, white Apple logo, blue screen, locked screen, and much more. Next you can click the "Download" button below to download and install TunesKit iOS System Recovery on your computer and then follow these steps to fix Hulu not working on Apple TV issue immediately.

Characteristics of TunesKit iOS System Recovery:
Fix Hulu not working without data loss
Repair different tvOS/iOS issues by yourself
Provide Standard Mode and Advanced Mode
Easy to use with friendly interface
Step 1

Connect your Apple TV to the PC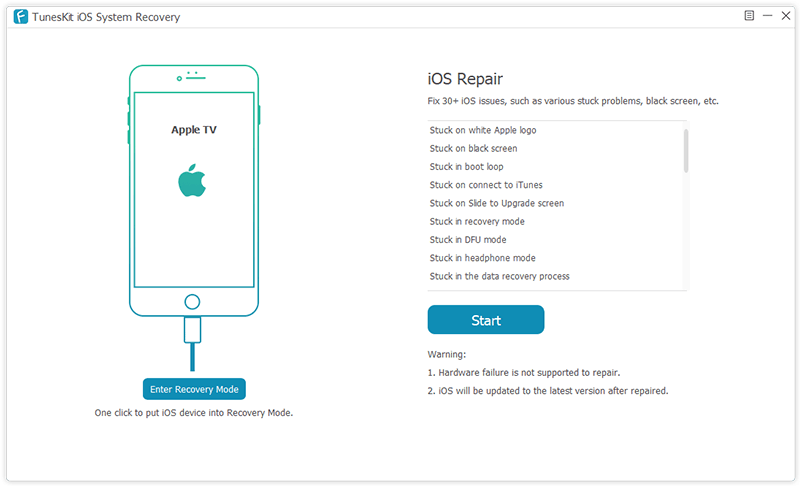 Once you launch the TunesKit iOS System Recovery app on your computer, you can then directly connect your Apple TV to the computer via a USB cable. Wait for the TV to be recognized and then click the 'Start' button to let the program run.
Once it's detected by the program, click the Start button to get started and then choose the Standard Mode in the next window.
Step 2

Download the firmware package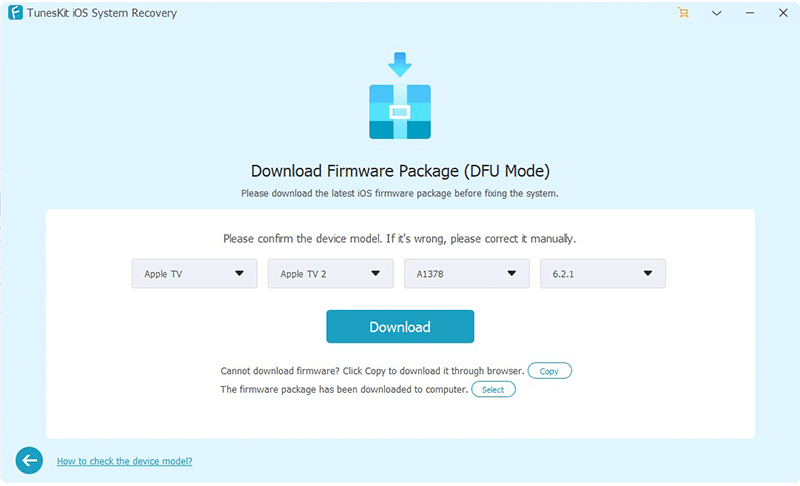 Check if your Apple TV info is correct. If so, hit the 'Download' button and let the program start the download and the verification of the firmware.
Step 3

Fix Hulu not working on Apple TV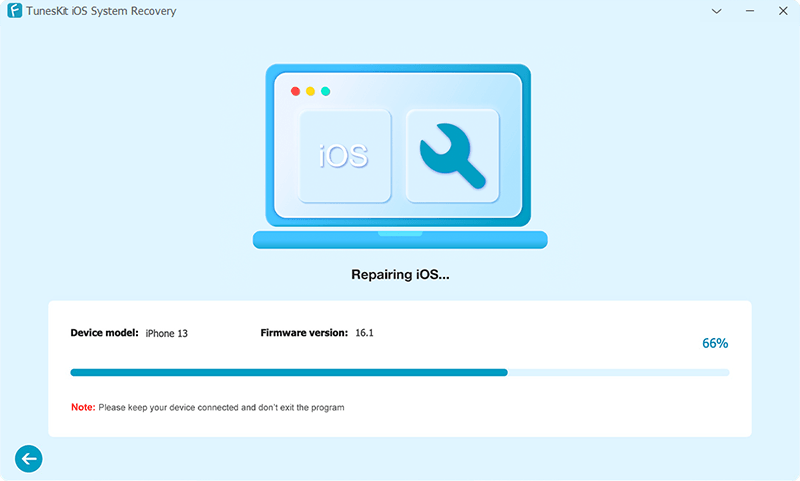 Upon the download of the firmware, know the recovery is just a step away. Click the 'Repair' button and the program will automatically commence the fixing work to solve the Hulu app not working on Apple TV issue.
8) Restore Apple TV to Factory Settings
The other solution to answer your question of why is the Hulu on my Apple TV not working is to reset Apple TV to factory settings. This process should wipe any bugs within the app, returning it to its original state. It will also install any latest updates suitable for the app. Nonetheless, you need to go a notch higher and re-enter all the passwords, set up your remote and do other notable settings.
• Click on the 'Settings' option
• Then go to the 'General' category and choose the 'Reset' option
• Next, click on the 'Restore' option to try and get your Hulu working on Apple TV.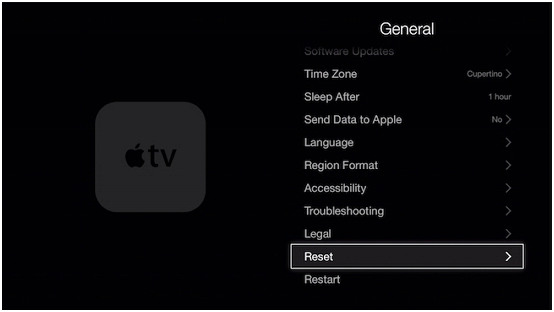 FAQs about Hulu on Apple TV
Why is Hulu not working on my Apple TV anymore?
Sometimes when the Hulu app not working well on your Apple TV, the main reason can be due to software glitches. If your Apple TV is crash or unable to launch on your Apple TV, you can try using the above methods to solve the problem. Using TunesKit iOS System Recovery is also a good choice to fix it.
How do I reinstall Hulu on Apple TV
Go to the Home menu of your Apple TV, then enter the wiggle mode. Keep holding the Play button on your Apple TV remote and select the Delete option to uninstall the Hulu app. When the Hulu app is uninstalled, go to the App Store and install the Hulu app again.
Wrapping Up
Hulu for Apple TV is a great content channel. It allows access to numerous live programming via WiFi. But accidents are bound to happen and you may experience various problems with your app. The above solutions will help you fix any issues related to Hulu not working on Apple TV. The steps are easy to follow, needing no hi-tech knowledge. You can try them one by one until your problem is solved. Recommend you to try TunesKit iOS System Recovery as it's easy and efficient. Most importantly, it will not cause any data loss at all!

Brian Davis has covered tech and entertainment for over 10 years. He loves technology in all its forms.