How to Fix 'Apple TV No Sound' Issue
5 mins read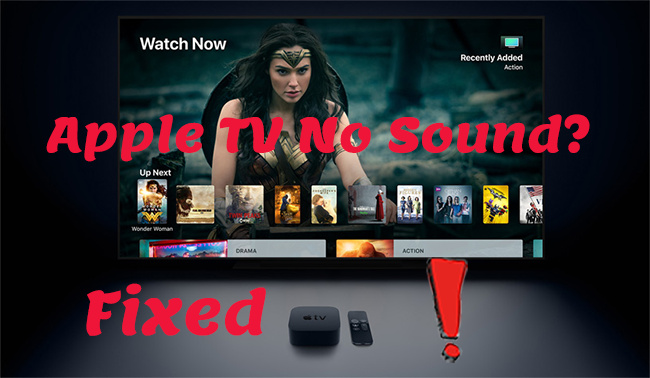 Many downfalls come with digital devices like Apple TV. The issue of no sound on Apple TV often repeats itself having been caused by either improper settings or configuration. Imagine the agony of having to stop in the middle of your favorite movie or video to reach out for solutions? Yes! Any movie without sound is better stopped than watched.
And it doesn't end there! You may be compelled to part with some huge bucks to get a pro to fix your Apple TV in case of such hiccups like no sound. If that's your take right now, then you are at the right place. No need for further frustrations! This article will highlight how to fix any sound problems on your Apple TV without consultations. The steps are simple and don't require any tech know-how.
1. Check your cable connections
The Apple TV not playing sound problem could be as a result of the cable not carefully configured. Simply check out if the audio receiver connections are well put in place. Additionally, check if your TV is connected to the power source for it to obtain current flow. You can do a simple test by removing and re-fixing the cable to firmness.
2. Troubleshoot your hardware connection
No sound issues may also arise from improper hardware connection. In case your Apple TV is experiencing hardware issues, chances are that sound will be inhibited. The major concern is usually from the HDMI port or cable.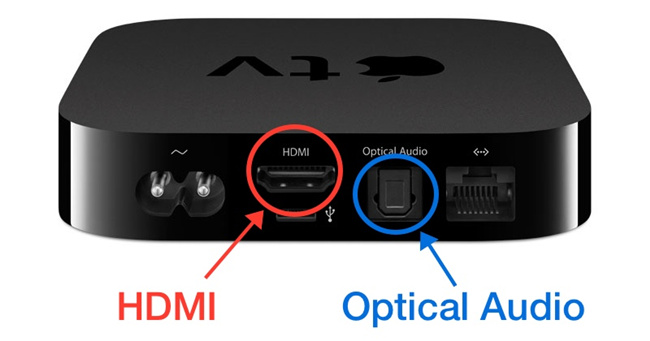 Quick steps:
1. To ascertain it's the HDMI cable with an issue, start the fix by bypassing receivers. Simply connect your device to your TV.
2. If it doesn't produce sound, reverse the ends of the HDMI cable.
3. Next, try the HDMI port on another TV and check whether it produces sound. If not, then replace that HDMI because it could be the underlying problem.
3. Fix 'No Sound' issue with TunesKit iOS System Recovery [No data loss]
When all hell breaks loose and you are in dire need of fixing your Apple TV's sound, TunesKit iOS System Recovery counts. This tool can recover Apple tvOS to normal, repairing any system issues efficiently. Besides, you won't experience any data loss in the process, which is one of its most important features.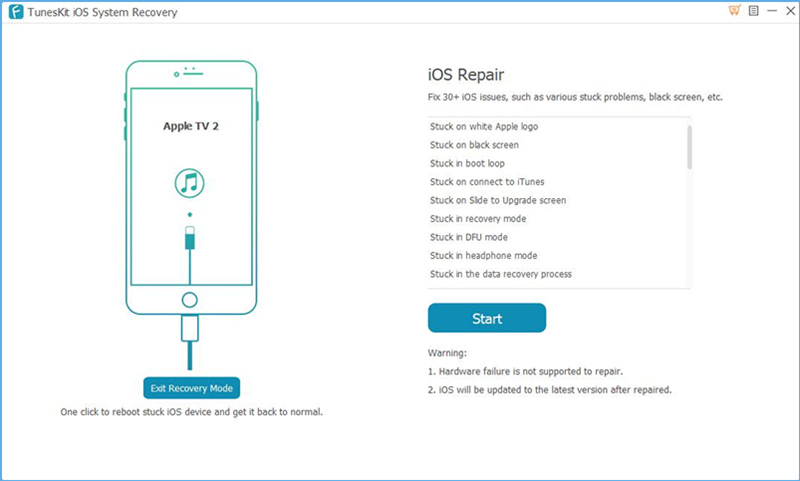 It provides two modes, the 'Standard' mode for simple fixes and the 'Advanced' mode for complicated tvOS errors. Other than solving the 'no sound' issue, TunesKit can repair boot loop screen, white Apple logo, frozen screen, black screen, etc. among many other issues.
Video Tutorial: How to Fix Apple TV Issue with TunesKit
Quick steps:
1. Start by launching TunesKit iOS System Recovery then connect your Apple TV to your computer using a USB cable
2. Next, click the Start button and then download the firmware package that matches your Apple TV
3. Finally, hit the Repair button to fix Apple TV no sound issue.
4. Reboot your Apple TV
Sometimes, you'll realize no sound on Apple TV due to a recent installation of a driver or any other change. This will result in your TV acting glitchy once turned on. The best resolution is to reboot it at once. Rebooting your Apple TV will refresh all its apps, giving it a clean start.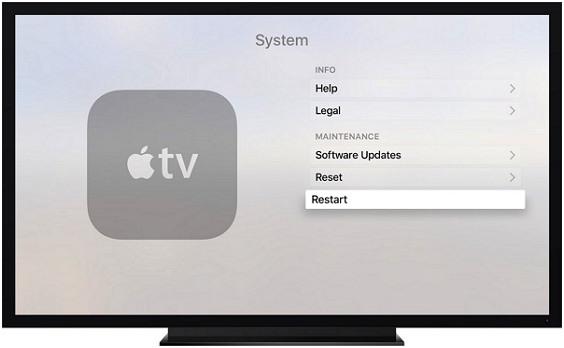 Quick steps:
1. Go to the Settings option
2. Then scroll to the Systems category
3. Next, click on the Restart button to enable your TV to reboot.
5. Adjust the volume of your Apple TV
It could be that your TV is muted hence resulting in no sound. If so, just turn it to on. However, if it's not muted and still there is no sound, you can adjust the volume with Siri Remote.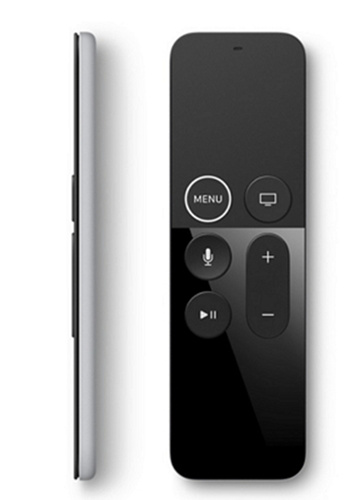 Quick steps:
1. Check for the volume signs on your remote. "+" and "-" signs
2. Press the "+" sign to increase the volume.
6. Set the Audio mode to Auto
Another solution to fix no sound from Apple TV is to set the audio mode. Perhaps the correct speakers are not selected resulting in no sound. To fix this,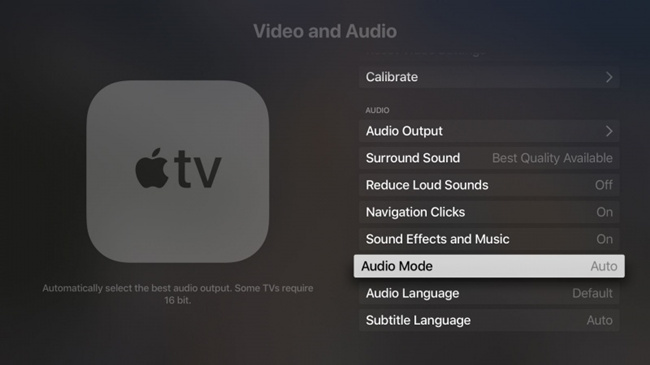 Quick steps:
1. Go to the Settings option
2. Then click on the Audio and Video option
3. Check that the corresponding speakers are selected for audio output.
4. Lastly, set the Audio mode to Auto.
7. Disable Dolby Digital out settings
Experiencing no sound on Apple TV could also be as a result of your TV not picking up an adequate signal. Turning off the Dolby Digital out setting will help to add more strength to your TV's signal.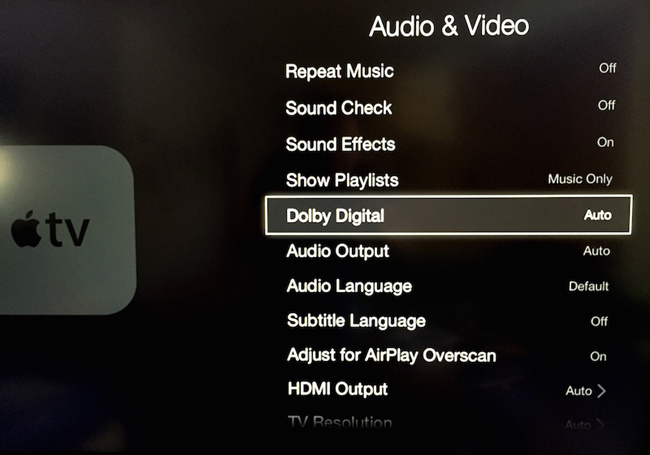 Quick steps:
1. Navigate to Settings using your Apple TV remote
2. Then select the Audio & Video option
3. Scroll to Dolby Digital Out Setting and change it from On to Off.
8. Change your audio settings
Perhaps it's the audio settings that are not correctly set. If so, there will be likely no sound from Apple TV. Changing the audio settings will help you to enable the surround sound.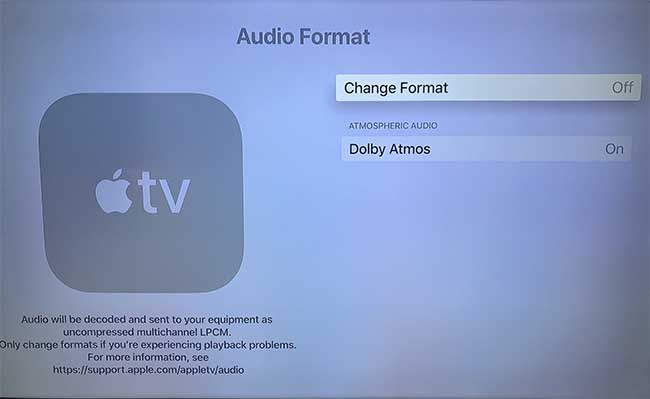 Quick steps:
1. Go to your Apple TV's home screen and select the Settings option
2. Then scroll to the Audio and Video option and select it
3. Next, peruse for the Audio Format category
4. Then select Change Format
5. Select Use Best Available. This will enable the surround sound and probably bring back your TV's sound.
9. Seek for help
If your Apple TV is not playing sound even after all these fixes, probably it's time to seek help from the manufacturer. Chances are that there is a hiccup from that bunch of devices that require only the manufacturer's attention. Likewise, the Apple support team can step in and help you solve any underlying issues. Otherwise, seeking assistance from a technician will also do you good. Any help from these groups is worth seeking.
Conclusion
If you just realized that your Apple TV doesn't produce any sound, now you don't have to ask others "why is there no sound on my Apple TV". These fixes from this post are great when it comes to getting quality sound back. Follow them and act like a real professional. Furthermore, you can also employ TunesKit iOS System Recovery to solve other issues apart from fixing Apple TV sound.