Music is one of the essential elements in a video that can set the mood and help to make the video more compelling. But when you want to upload video with music on Facebook, things can be tricky. Once you use the copyrighted music that you've not claimed the right to use, your video will be muted or removed by Facebook. What's worse, if you use copyrighted music without authorizations from the owners several times, you might be regarded as a repeat infringer. As a result, your account might be suspended.
So in this post, I'm going to show you how to find the right song for Facebook and how to add music to a video post on Facebook.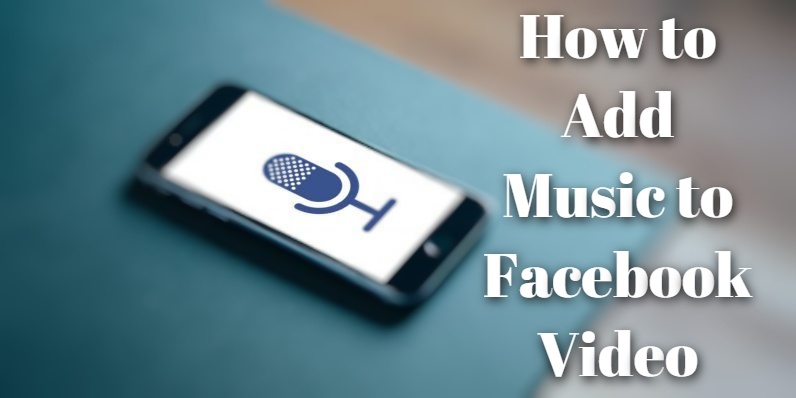 How to Add Music to Facebook Video
If you don't know how to add music to a video for Facebook yet, this part will help you. All you need to do is to prepare the video and the song you want to add. Download TunesKit AceMovi on your computer, upload your video and music to this software and do some editing. You'll get the video with music easily with simple steps.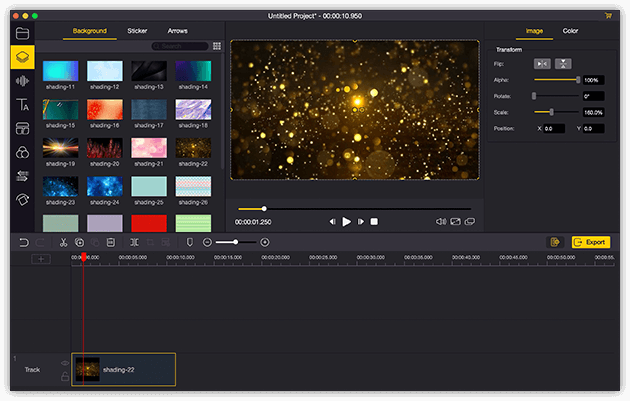 TunesKit AceMovi Video Editor is a versatile video editor that provides multiple effects and transitions. It comes with a screen recorder that can record images as well as the sound coming out of your computer. As a well-established video editor, AceMovi is mounted with features like split screen, filters, animations, texts, and music library. It supports a wide range of files, you can directly import your video into AceMovi and add background music in it.

Key Features of TunesKit Facbook Video Editor
Basic and advanced features that make your video better
Multiple filters, transitions, text, sound effects, music
User-friendly interface
Import as many photos or footage as you want
Add music to Facebook video in just a few steps
Next up, I'm going to show you how to add music to video in TunesKit AceMovi. Before you edit your video, make sure that you have already installed TunesKit AceMovi on your computer, this software currently supports Windows and Mac systems.
Step 1

Add Video to TuneKit AceMovi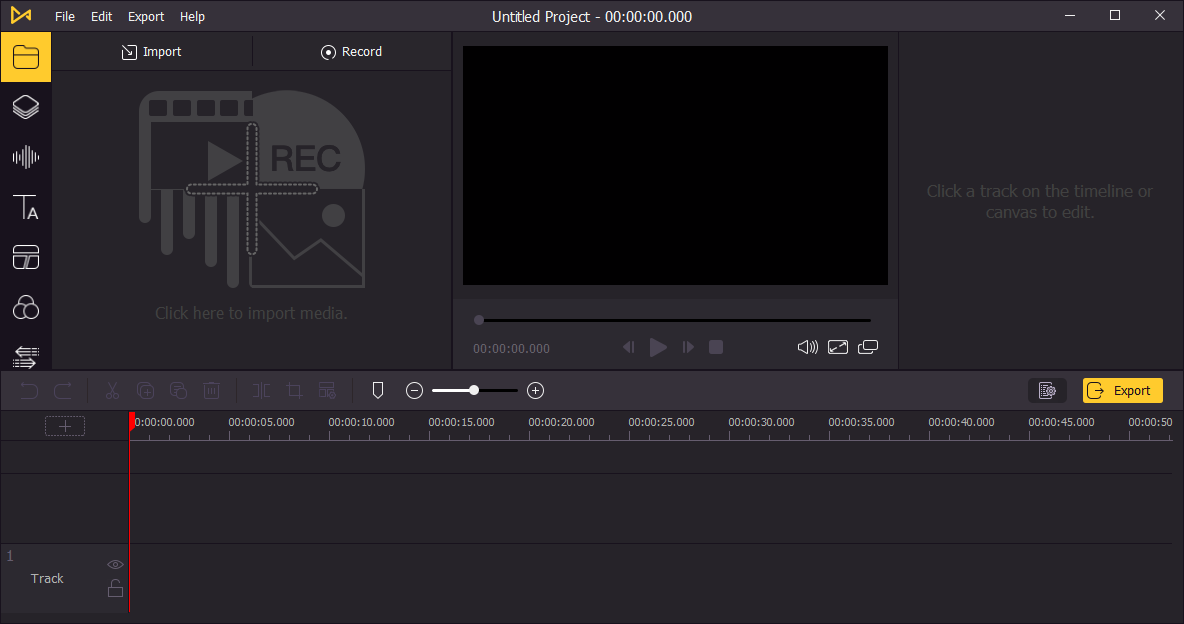 Open TunesKit AceMovi on your computer, then import your video to the media box. You can click on the import button to upload or directly drag and drop the files into the box.
Step 2

Add Video to the Timeline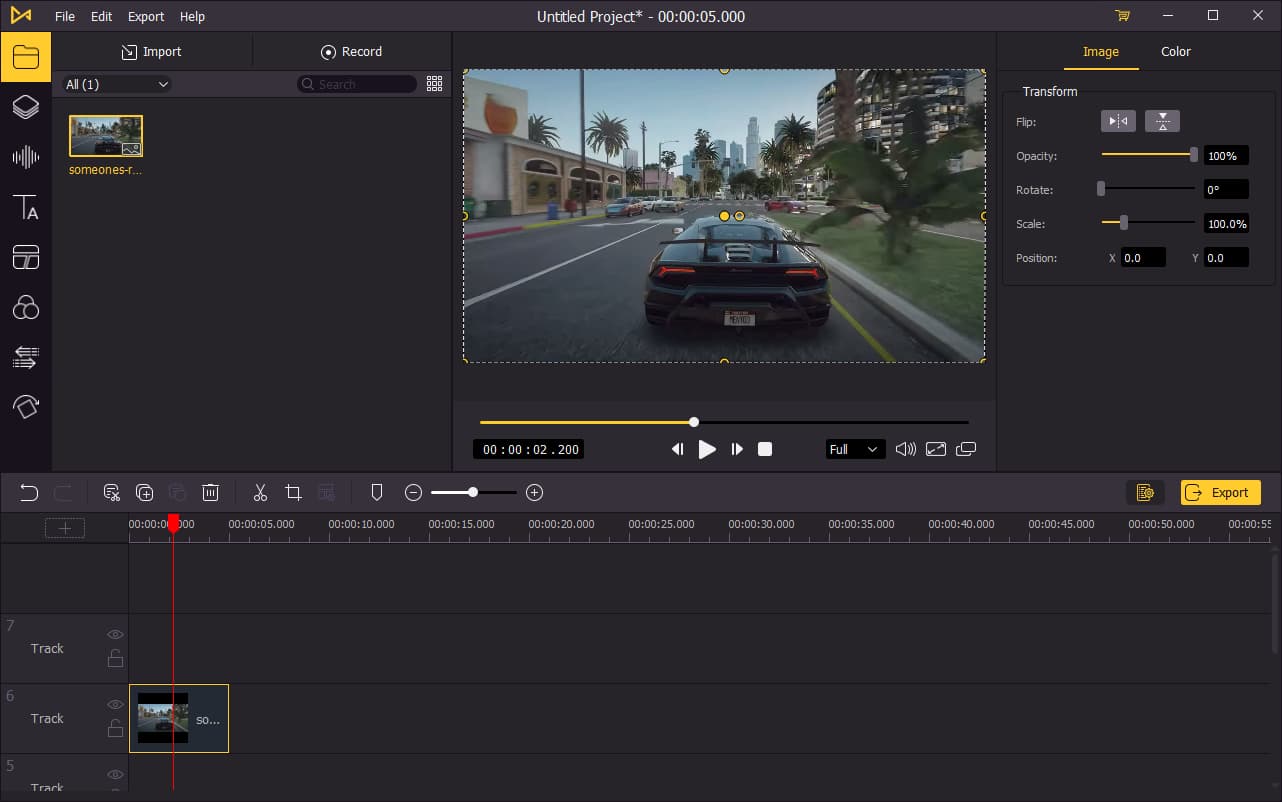 To add your video to the timeline, you can directly drag and drop it. If you have multiple video clips to add, you can press Ctrl+A to select all the video files and drag them to the timeline. To adjust the order of the clips, directly drag the one you want to change and drop it to the place you want.
Step 3

Add Music to Video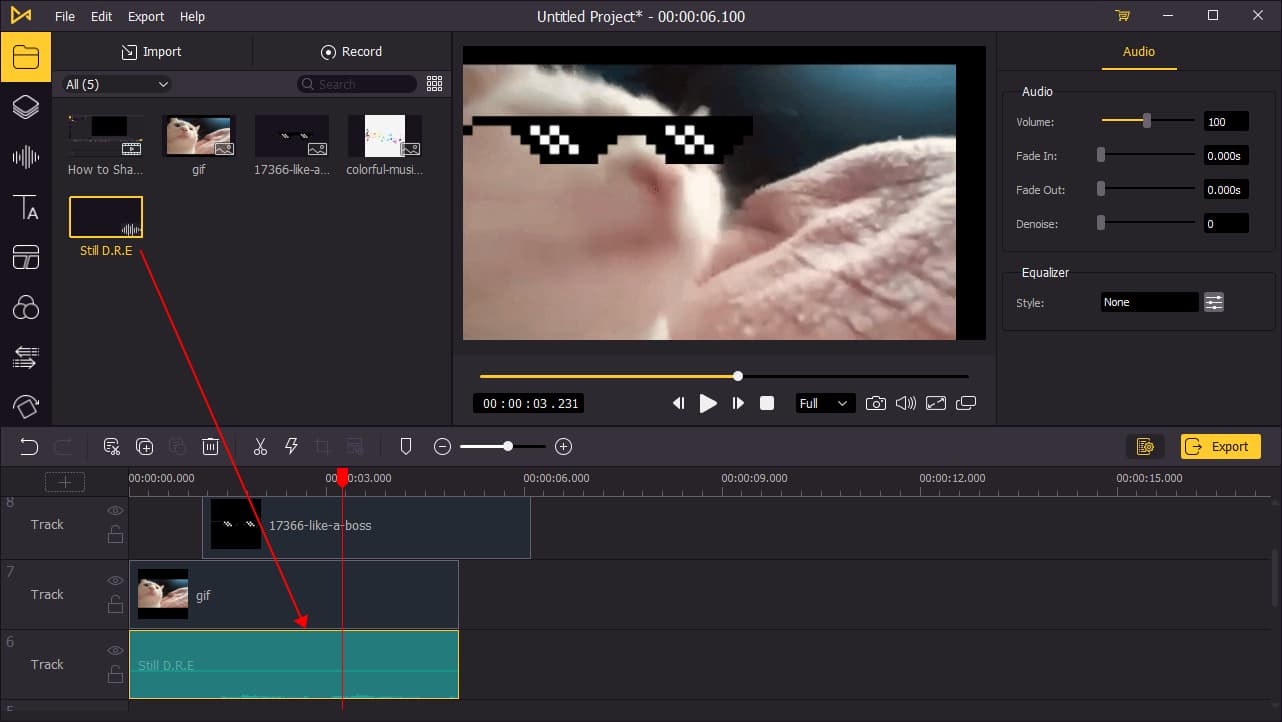 To add music to your video, you can click on the Audio button on the left menu and choose a background song or sound effect to your video. If you already have a background song, import it to the media box then add it to the timeline.
The background track might be longer than your video, you'll need to drag the edge of the music track on the timeline and adjust its length.
Step 4

Export Video with Music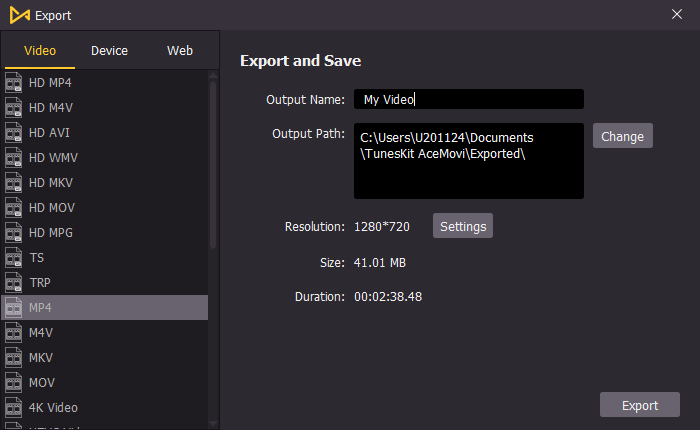 Once done editing your video, click the Export button on the middle left and export your video. Click the Settings, you'll be able to choose the output parameters. And by clicking the Change button, you can change the output location.
How to Find Music for Facebook Video without Copyright
If the music in your video is copyrighted, it'll be muted by Facebook. In this part, I'm going to walk you through how to find the best music for Facebook video without copyright strikes.
1. Use Your Own Music
If you yourself are a music or sound creator, you can make songs for your videos. This is the best and safest way to put music on your Facebook videos.
2. Request for a License
If you want to use the music from others, you'll have to contact the owners of the songs and get the license from them. Here're some basic procedures to get the license:
• First things first, determine if the copyrighted work requires permission.
• Next, try and find the original owner of the music.
• Identify the rights needed to use it.
• Contact the owner and negotiate a payment.
• Get the licensing agreement verified in writing.
Once you get the license, you can submit it before you upload your video.
3. Use Facebook Sound Collection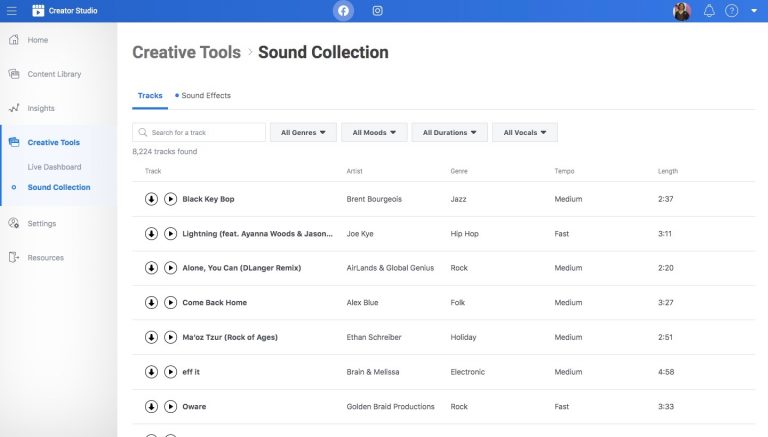 To avoid copyright issues, you can also use the sound collection from Facebook for your videos. Facebook owns a huge collection of music and sound effects, you can feel free to use them on your videos without copyright.
4. Use Uncopyrighted Music
If you're not that into songs in Facebook's sound collection, you can find uncopyrighted songs from other resources such as YouTube Audio Library, Mixkit and Bensound. You can also use the songs in TunesKit AceMovi's built-in audio library. Directly drag the song onto the timeline, you can get the video with music right away.
Bottomline
For Facebook, uncopyrighted music is alway preferred to set the mood for your video without infringement issues. With TunesKit AceMovi, you can also find the music you need in the software and edit it right away. After the editing, you can choose the best ratio aspect for Facebook and export the video. Then upload the video with music on Facebook without copyright issues.