How to Remove Parental Controls on iPhone Without Password
Updated by Brian Davis on Sep 28, 2023 6:00 PM • Category:
Unlock iOS
5 mins read
Parental Controls, often known as Restrictions or Screen Time, allow parents to limit certain content or overall use by their children. This handy feature enables parents to restrict their children's exposure to improper material for their age. To prevent your children from deactivating the parental controls, the Screen Time passcode might be more complex.
Thus, it can be annoying if you need to deactivate Screen Time but have forgotten the password. But the good news is that you can remove parental controls on iPhone without password. To explain how, we've listed the finest ways to do that in this article. Let's get going!
Part 1. What Is Parental Control on iPhone
Screen Time feature provides parental controls on iPhone/iPad, allowing you to do much more than block websites on your device. You may use it to set limitations on what can be seen, used, shared, or downloaded on your device, to put downtime, allow or prohibit applications, prevent changes to settings, and more.
Every time you want to modify your limits, you'll need to enter your passcode, which safeguards all your settings. The Screen Time settings are protected by a password that must be entered before the app will open. If you think someone may have discovered your Screen Time password, you may easily alter it. As with your iPhone, you can set up and manage Screen Time for your whole family with just one device.
Some of the reasons why you would want to turn off parental controls are:
1) If you no longer have a child or someone who needs access to your iPhone, you may choose to turn off the iPhone's parental restrictions. There's little use in installing parental controls if you're the only one who uses the gadget.
2) It's also possible that the feature isn't functioning as intended and is introducing new problems rather than resolving the old ones. If that's the case, you may turn off the function so it doesn't interfere with your normal iPhone use. This is unusual, but it's good to know in case your phone ever does it.
Part 2. How to Set Parental Controls
On Your Family Member's Device:
1. Go to Settings and click the Screen Time.
2. Turn on Content & Privacy Restrictions. Then, you can customize the restrictions.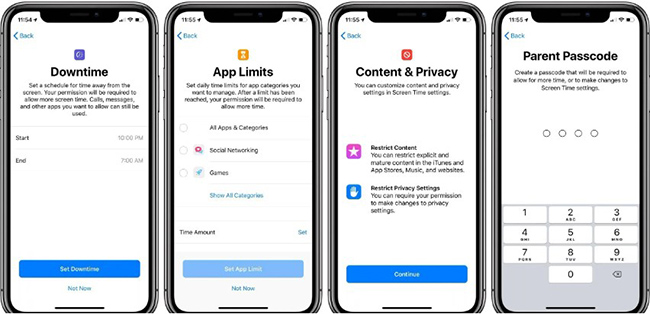 On Your Device:
1. Go to Screen Time in Settings.
2. Make sure that your family member has been added to your Family Sharing group. Select a family member below Family.
3. Set downtime and limits of apps for your family member, following the instructions on the screen.

Part 3. How to Remove Parental Controls on iPhone
Looking for the best methods to deactivate parental controls on your iPhone? This section has got you covered! Here, you'll find four of the finest techniques to remove Screen Time without a password from your iPhone, which include:
Solution 1. Unlock iPhone with the Correct Passcode
If you know the Screen Time password, disabling this parental control feature is a breeze. To disable parental controls, you only need the correct password for the configuration process. Your iPhone's data will remain safe throughout this process. Additionally, because this method disables Screen Time on the iPhone, you will not lose any of your current settings.
To turn off parental controls without a password, follow the steps below:
Step 1: Tap on the Settings app to launch it, and navigate to Screen Time.
Step 2: Scroll down and tap on Turn Off Screen Time.
Step 3: A screen will appear asking you for the password. Enter the Screen Time password and tap on Turn Off Screen Time in the prompt to confirm.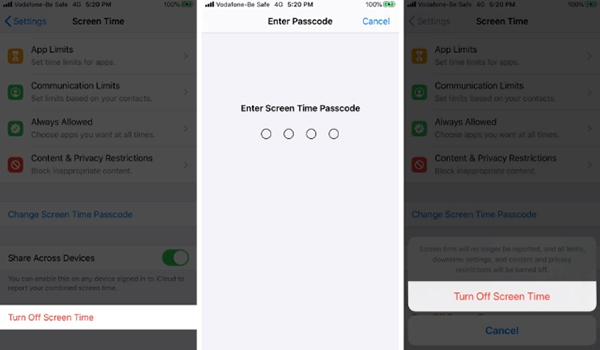 Solution 2. Use TunesKit iPhone Unlocker to Remove Parental Controls on iPhone Without Password [Hot]
You need a third-party tool if you don't know the Screen Time password and wish to remove it without losing all your data. To ease things, we've reviewed the best tool for eliminating parental controls on iPhone: TunesKit iPhone Unlocker.
TunesKit iPhone Unlocker can remove the lock screen in various situations. It is the ultimate iPhone password unlocker, capable of fast bypassing the emergency call screen, blocked screen, unresponsive screen, etc. So, you'll have unrestricted use of your iPhone, iPad, and iPod touch again. TunesKit iPhone Unlocker can also remove and bypass any password, whether a 4-digit or 6-digit passcode, numeric, Touch ID or a screen time passcode.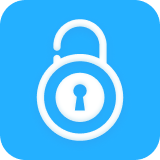 Key Features of TunesKit iPhone Unlocker
It comes with an easy-to-use interface that makes it user-friendly for novices
You can bypass any password using this tool
It lets you remove the parental controls with simple clicks
With this tool, you can remove the Apple ID from your iPhone in three steps
It enables you to remove Face ID, Touch ID, passcode, etc., on iPhone
Try It Free
600,000+ Downloads
Try It Free
600,000+ Downloads
To remove parental controls from iPhone without password via TunesKit iPhone Unlocker, follow the steps below:
Step 1

Connect iPhone to Computer

Download, install and launch the TunesKit iPhone Unlocker on your computer. After that, connect the Screen Time-restricted iPhone to the computer via a USB cable.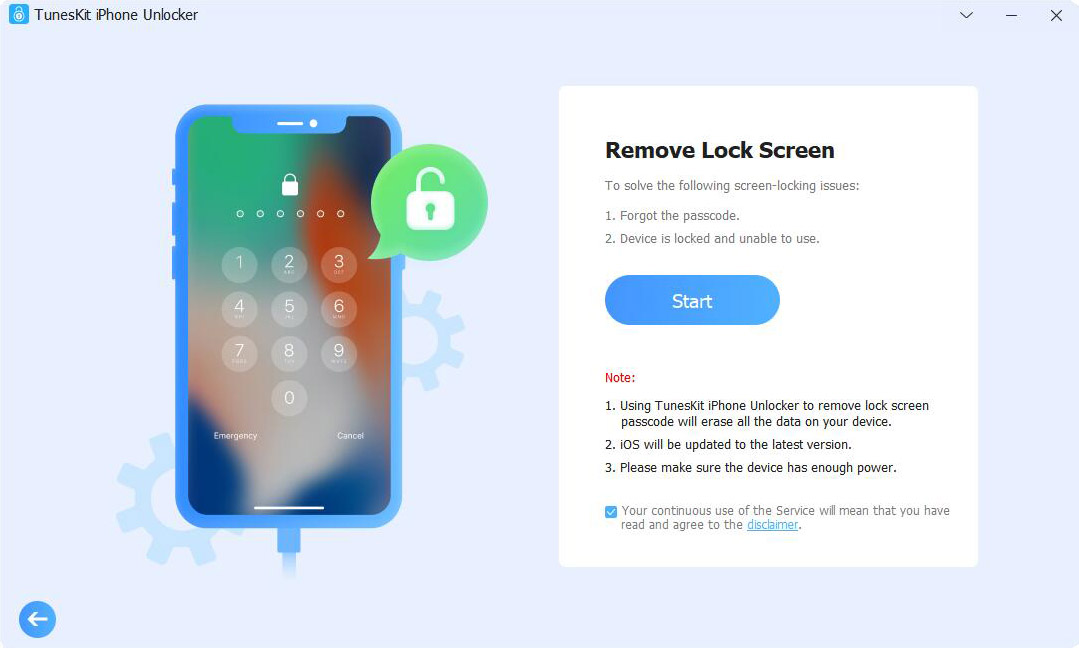 Step 2

Download Firmware Package

Now, click the Start button to begin TunesKit iPhone Unlocker to remove parental controls from your iPhone.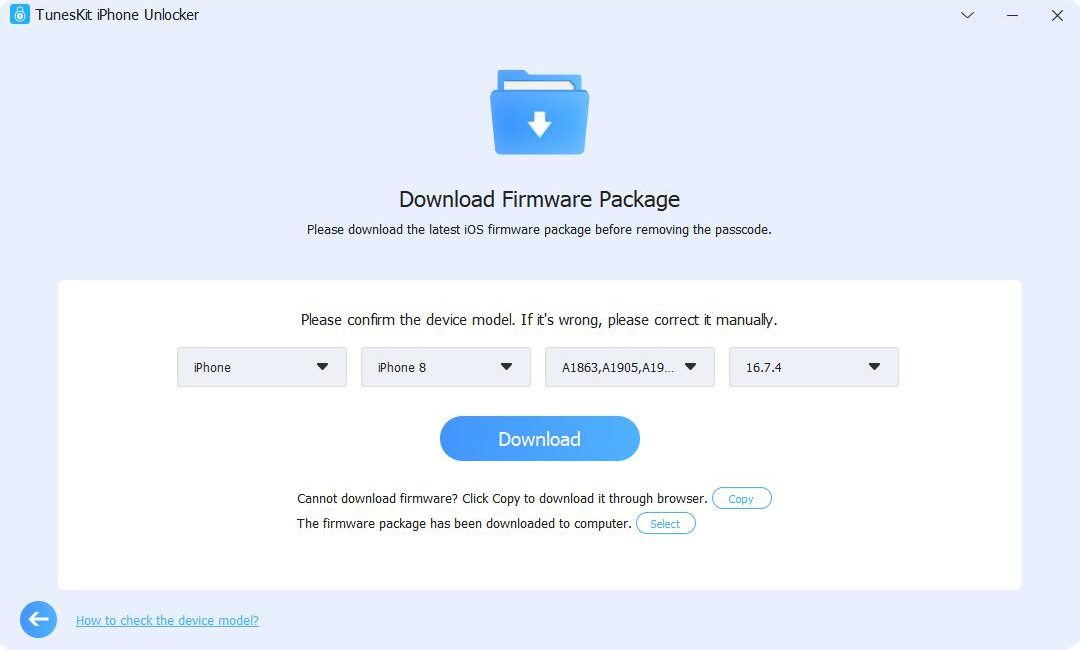 Step 3

Remove Parental Controls on iPhone Without Passcode

Once the process is done, set up your iPhone. While doing that, tap on Don't transfer Apps & Data and select Set Up Later in Settings in Apps & Data window. And voila! Your iPhone is all set to use without any parental control.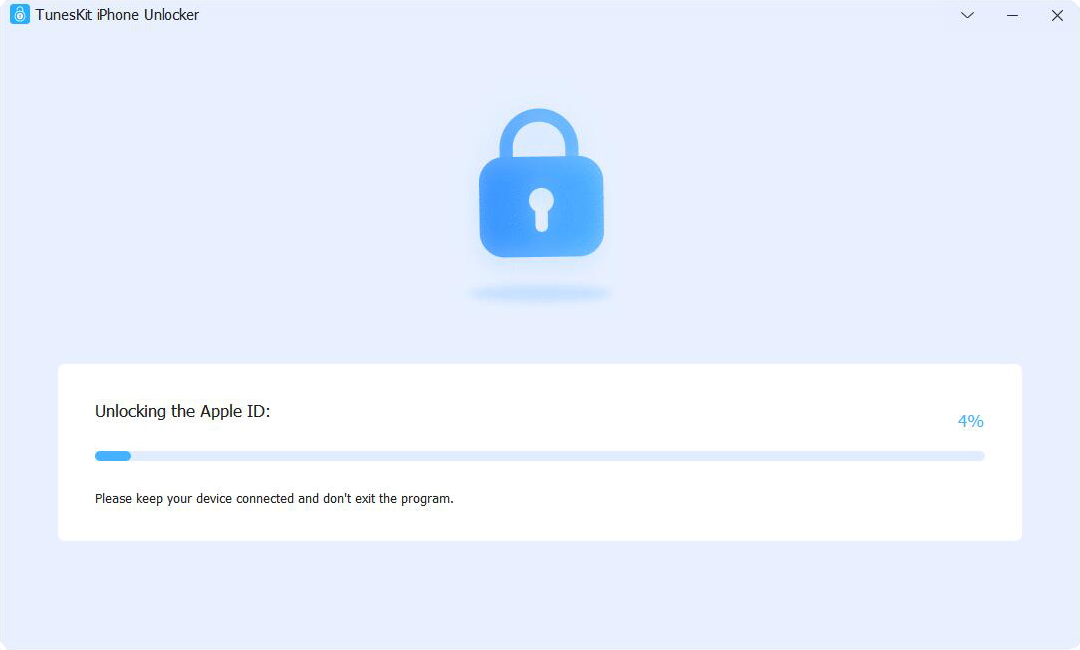 Solution 3. Restore iPhone to Remove Parental Controls
Restore iPhone via iTunes
Still, if you're wondering how to remove parental controls on an iPhone without a password, you may use iTunes to restore your iPhone. However, remember that all your data will be lost since it will initiate a factory restore for your iOS device and erase the screen time limitations you were previously worried about. You may want to forego this option if you can't afford to lose it all.
To diactivate parental controls on your iPhone without password via iTunes, follow the steps listed below:
Step 1: If you haven't already, download and install iTunes on your PC. Then start it.
Step 2: Connect your parental control-restricted iPhone to your computer via a USB cord. Wait until iTunes recognises your iPhone.
Step 3: In the top-left corner, select the device symbol and go to the Summary tab.
Step 4: You must now choose Restore iPhone to erase parental controls and all data.

Restore iPhone via iCloud
The use of iCloud is the next option for removing iPhone parental controls. Thanks to iCloud, you can disable the iPhone's parental settings with a simple click. However, this solution will also wipe your iPhone clean of all its present data.
To remove parental controls without password using iCloud, follow these steps:
Step 1: To access iCloud, please visit https://www.icloud.com/. Type your Apple ID and password to proceed.
Step 2: Select All Devices after selecting Find iPhone.
Step 3: Find out your iPhone and click on Erase iPhone. After that, follow the on-screen instructions to finish up.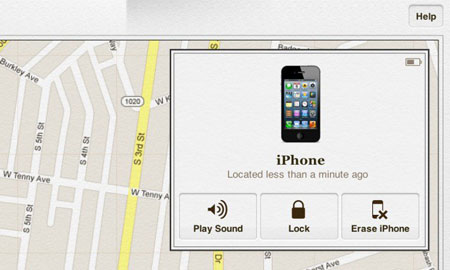 Conclusion
Parental control is essential to limit your and your family member's screen time on iPhone to avoid spending much time on the Internet and other stuff. However, removing it can become a hustle if you've forgotten the password. However, with the techniques discussed in this article, you can easily remove parental controls on iPhone without password. Moreover, if you want to remove parental controls without losing the data, we highly recommend using TunesKit iPhone Unlocker.