AppleiPhoneUnlock Review: Does it Work?
Posted by Leonard White on Nov 17, 2023 11:00 AM • Category:
Unlock iCloud
6 mins read
Activation Lock is a security measure to prevent unauthorized access to iOS devices without the correct Apple ID password If you have purchased a second-hand iPhone or iPad and discovered that it is iCloud-locked, you may come across various options to address this issue.
In this AppleiPhoneUnlock review, we will assess its capabilities to assist you in finding the most appropriate option. Read on to determine if this tool is effective for your iCloud unlocking requirements.

Part 1. Full Reviews of AppleiPhoneUnlock
1. What is AppleiPhoneUnlock
It is a well-known online service for iCloud unlocking. Let's start with an overview of this website. AppleiPhoneUnlock claims to offer online services for unlocking iPhones or iPads that are locked with iCloud and carrier locks. To initiate the unlocking process, you will need to provide either the IMEI number or serial number of your device, and the unlocking procedure is conducted using a computer. According to the claims made, the unlocking process is expected to be completed within 24 to 48 hours, with a maximum timeframe of 72 hours, after which your device should be unlocked.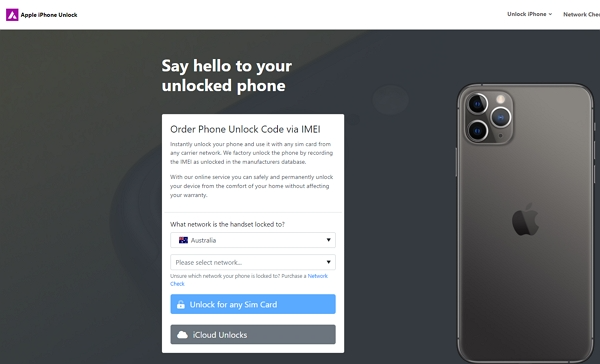 2. How to Use AppleiPhoneUnlock
One notable advantage is that the unlocking process appears to be simple, as it does not require any software downloads or cable connections. The steps involved are outlined, but it is recommended to carefully consider the implications before attempting it.
Step 1. Go to AppleiPhoneUnlock website on your computer.
Step 2. Select the option "iCloud Unlocks". Then, enter the IMEI/serial number and model number of your device.
Step 3. Tap on "Remove Activation Lock" and pay for it.
3. User Reviews
Does AppleiPhoneUnlock work? If you find yourself questioning the effectiveness of AppleiPhoneUnlock, it's important to note that there are numerous negative reviews expressing that it is not a reliable service. It's important to exercise caution and be aware that other online unlocking services might also have similar shortcomings. The common issues frequently reported can be summarized as follows:
1. Users may be informed that their devices are marked as lost, stolen, or blacklisted, making them ineligible for unlocking. Despite the lack of service provided, refunds may be refused.
2. The pricing policy is unclear, and they will ask for extra fee to complete the process.
3. In cases where the unlocking process fails, users may experience a lack of response to their inquiries or support requests.
4. Additionally, there are potential risks associated with submitting the IMEI number.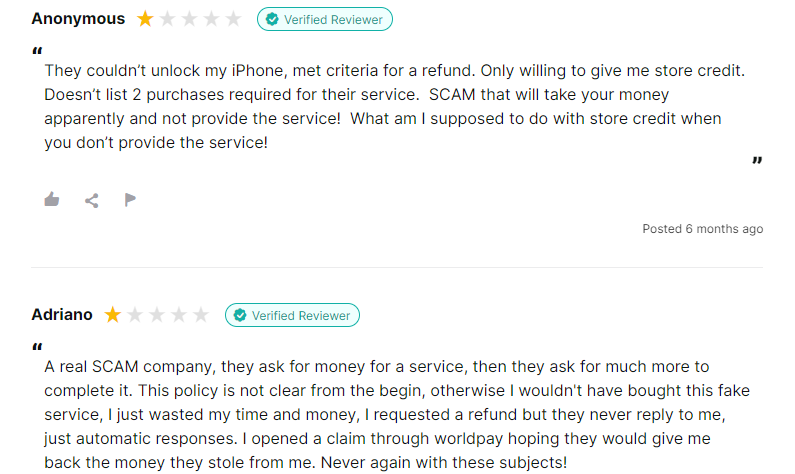 Part 2. A Reliable Alternative: TunesKit Activation Unlocker
Though the AppleiPhoneUnlock is apparently not reliable, you can bypass the Activation Lock to use your devices. Instead of attempting online services, we encourage you to download a professional iCloud unlock tool. Tuneskit Activation Unlocker is one of the best alternaives recommended by its high success rate and quick customer support.
TunesKit Activation Unlocker is a trustworthy program developed to bypass the Activation Lock on iPhone, iPad, and iPod touch without passcode. Whether you're dealing with issues like removing the Apple ID without password, turn off Find My, or unlock the iPhone in Lost Mode, this program performs well. It supports iOS versions from iOS 12.0 to iOS 16.5. Its official website provides clear information on the functions of the free trial and full version. Users can check device compatibility before purchasing, ensuring transparency and informed decision-making.
How to bypass Activation Lock via TunesKit:
Step 1

Connect Your Device

Launch the TunesKit Activation Unlocker on a computer, then connect your device to it. Click Start to continue.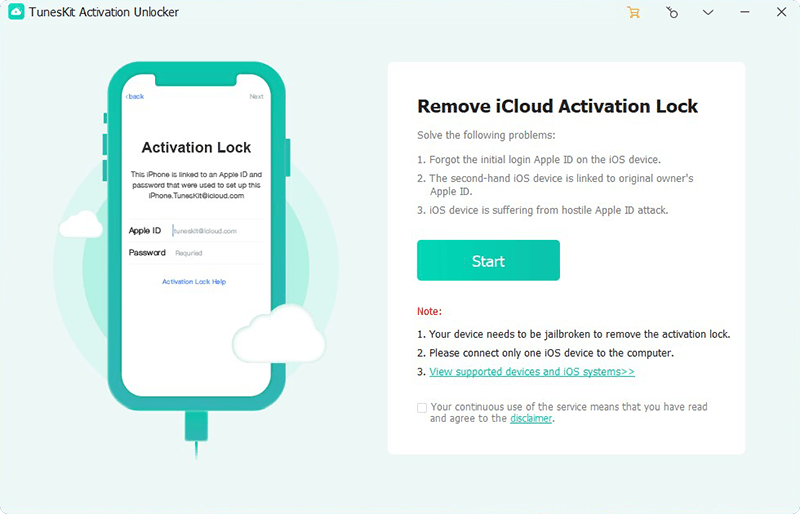 Step 2

Jailbreak Your Device

Follow the jailbreak tutorial to jailbreak your device. After the jailbreak process, tap on the restart button to reboot your computer.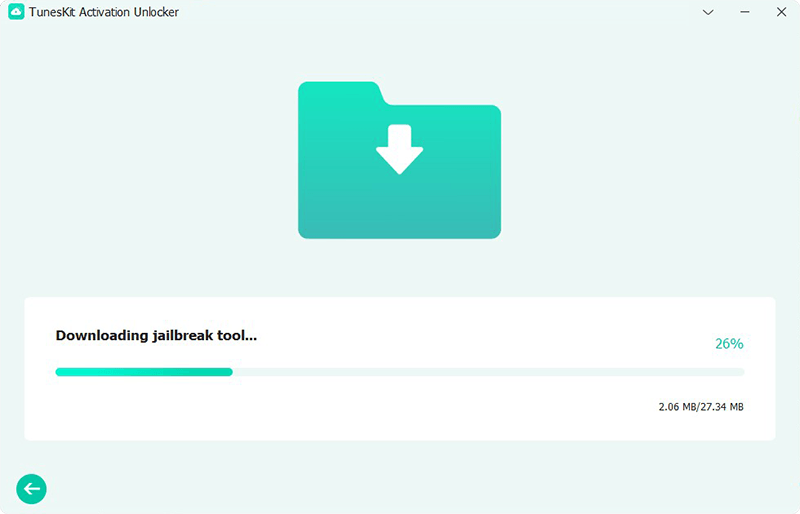 Step 3

Bypass Activation Lock

Launch the TunesKit again and click the Start to Remove button. Then, the Activation lock on your device will be bypassed.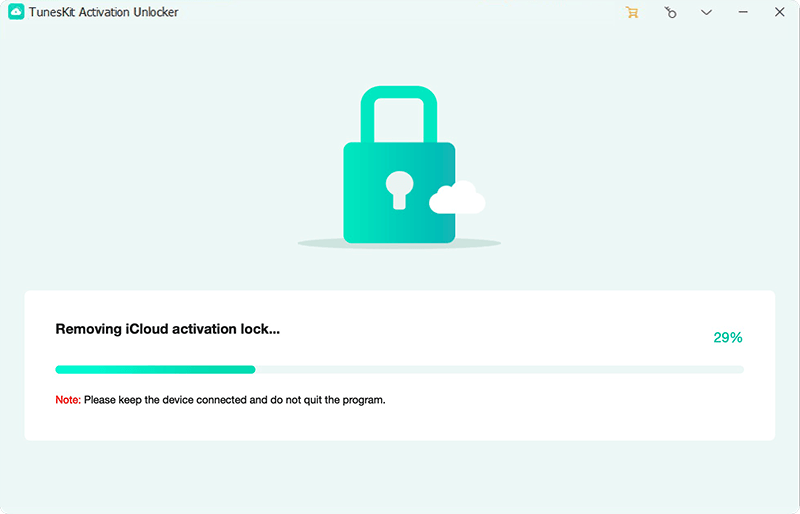 Conclusion
Hope this AppleiPhoneUnlock review has been helpful in your decision-making process. We recommend considering TunesKit Activation Unlocker as a superior tool for bypassing the Activation Lock. which offers enhanced security and convenience. If you have any problem in using TunesKit Activation Unlocker, we will always be here to help.