Review: Best 5 Audio Extractors
Posted by Nick Orin on Nov 5, 2019 6:34 PM • Category:
Reviews
4 mins read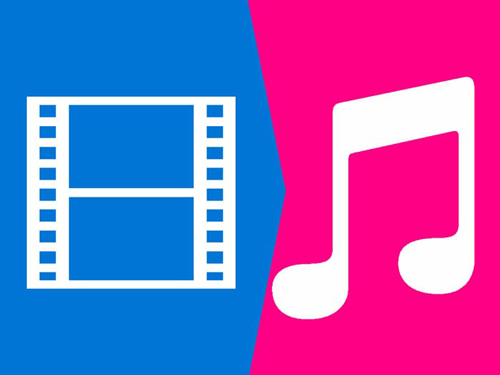 From time to time, we may find some audios, for example, music or the speeches of some famous people, that you want to download, but they don't exist in other forms of media. Then you need the help of the audio extractor. Audio extractor, though maybe named in various ways, is a useful tool that can record or extract the audio tracks from the different forms of media.
The audio extractor is not a new invention, and there are hundreds of products of this kind, confusing customers: which audio extractor should we choose? To help you make the choice, we have tested the well-known audio extractors and come up with a list of 5 best audio extractors.
Top 1. TunesKit Audio Extractor (Windows & Mac)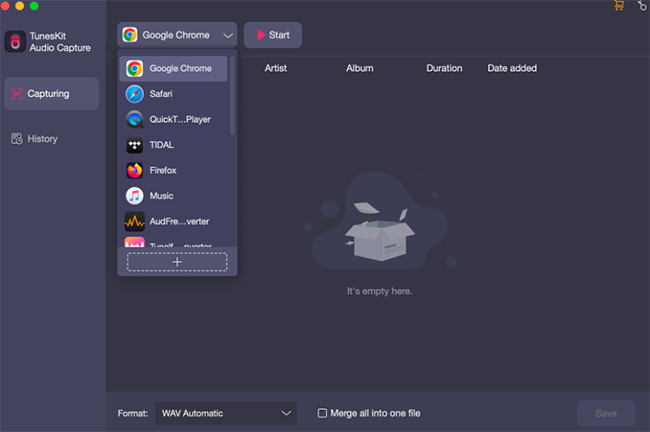 TunesKit Audio Extractor is a powerful and cost-effective audio extractor that deserves the most attention. With this tool, you can extract any audio playing on the computer, such as streaming music, radio, background music in the video, etc. and once you have finished editing the audio you can save them into different formats, including MP3, WAV, AAC, FLAC, M4A, and M4B. The extraction will retain the sound quality and ID3 tags of the original audio, so what you hear in the first place is what you get. The multi-track extraction ability enables you to extract multiple tracks at the same time, and meanwhile you can mind other businesses.
Still, since TunesKit Audio Extractor needs to capture the audio, you will need to play the audio from the beginning to the end to extract it completely, which may cost you some time.
Pros:
1. Keep original quality and ID3 tags for audio;
2. Extract multiple audios simultaneously;
3. A wide selection of output formats.
Cons:
Requires some time to finish the extraction
Top 2. Wondershare Streaming Audio Recorder (Windows & Mac)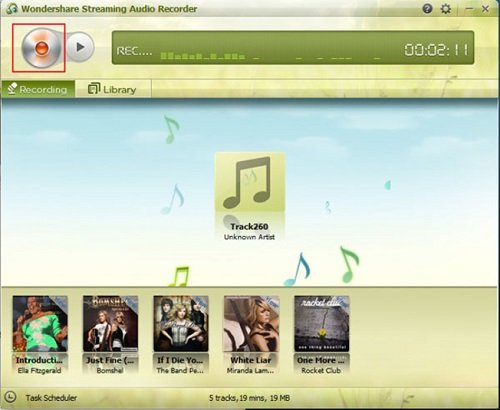 The second place belongs to a famous streaming video audio extractor - Wondershare Streaming Audio Recorder. It mainly distinguishes itself as an audio extractor from video. Why? Video may contain more than one audio track, and this program is able to record them into one track, retaining the integrity of the video sound. Besides, it allows you to create ringtones from the extracted audios, which is fairly convenient.
However, Wondershare's drawback is also obvious - it is unable to retain the original quality of the audio, making it unsuitable for the extraction of music.
Pros:
1. Merge different audio tracks of the video into one;
2. Built-in ringtone maker;
3. A well-established brand with reliable technical support.
Cons:
1. Unable to provide the original sound quality;
2. A limited selection of formats.
Top 3. Audacity (Windows & Mac & Linux)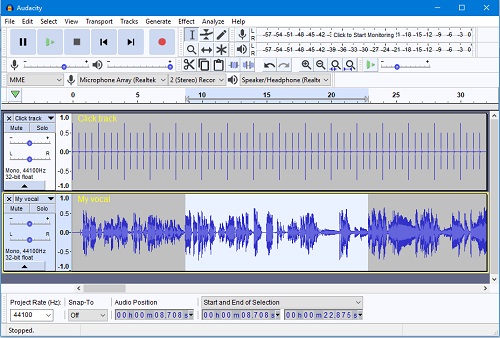 Audacity is probably the most famous free audio recorder. It can record from the microphone or extract the sound from the sound card, though the latter requires more complicated operation. To extract internal audio, you need to configure the recording settings. Audacity's biggest strength is the audio editing function, which allows you to align multiple tracks, amplify the volume, remove background noises, etc. All in all, Audacity demands efforts to get familiar with, but the quality of this tool definitely worth it.
Pros:
1. Outstanding audio editing ability;
2. Free of charge;
3. Record both from microphone and sound card.
Cons:
Difficult for beginners to get familiar with
Top 4. FL Studio (Windows & Mac)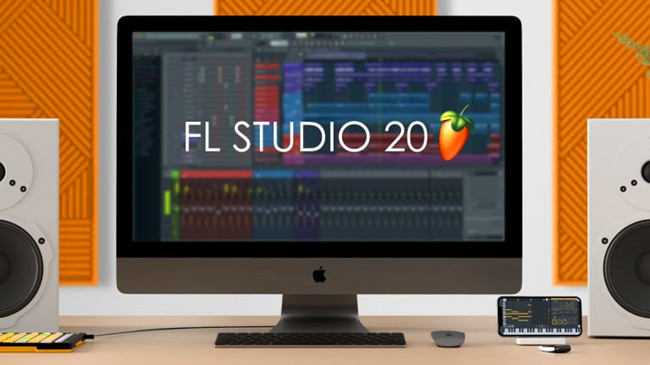 This tool is ultimately a professional audio record and editor. Once launching this program, you might be dazzled by its kaleidoscope-like user interface, but that is a necessity for professional audio editing and extraction. To manipulate FL Studio with a certain level of skills, it is inevitable to invest a large amount of money and time. If you want to extract and edit audios like a professional DJ, FL Studio would be your best choice.
Pros:
Powerful audio extraction and editing functions.
Cons:
1. Difficult for beginners to get familiar with;
2. The price is high
Top 5. Online Audio Extractor for 123APPS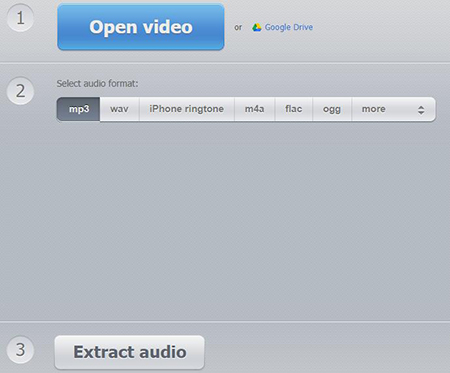 Though it doesn't even have an official name, this audio extractor is a flexible and simple-to-use video audio extractor. Simply upload the videos and select the audio format you want, and then you can get the extracted audios. It provides a surprisingly large selection of formats, and can even adjust the format automatically according to the device you choose.
However, the online audio extractor can only extract audio from a limited audio source - the video you upload. If you want to extract audio from online video or music, then this tool is useless for you.
Pros:
1. Easily accessible;
2. Large selection of formats;
3. Simple to use.
Cons:
1. Limited input source;
2. Unable to provide lossless sound quality.
Conclusion
With the numerous audio extractors available online, finding a suitable one can be a daunting task. But we sincerely hope that the list above can provide you with more insight into the audio extractor and help you decide which product to purchase.