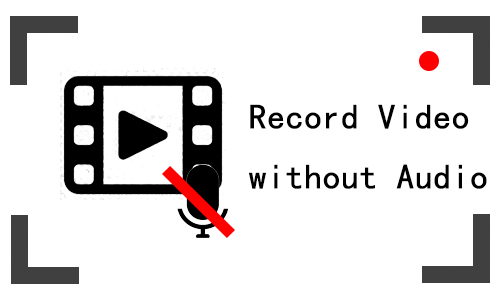 Generally speaking, most people know how to record a video. But as people's needs are constantly changing, so are their requirements for recording. For example, how to record a video without audio?
It might occur to you to disable the sound at the start of the recording. This is indeed a solution, but it is a clumsy and obviously flawed one. When you are recording a video on your computer, you may remember to disable the computer speaker. But when you use your Android phone or iPhone to record video, you will find that the phone's built-in recording function will record the sound inside the video as well, and it only supports disabling the microphone voice.
So, back to the topic, how to record a video without sound? If you have the same question, then you've come to the right place. We'll show you the ways to record video with no sound. Read on for more information.
Part 1. How to Record Video with No Sound on Windows & Mac
There are all sorts of video recording software available on the internet, but finding one suitable for recording video without sound can take a lot of searching. To save you time and effort, we would like to introduce you to a versatile video recording software, TunesKit Screen Recorder.
TunesKit Screen Recorder allows you to record videos without sound and time limits. It has an intuitive option to directly disable your computer's audio and microphone sound, so you can turn off the button to capture sound before you start recording.
It also has multiple recording modes, such as window recording, screen recording, game recording, and webcam recording. All of these recording modes support no sound recording. In addition, over 20 V/A output formats are supported, which makes your video recordings can be played back on a wide range of devices. Now see how to record a video with no sound on Windows or Mac using TunesKit Screen Recorder.

TunesKit Screen Recorder
Support recording video without audio
Record and download video from YouTube, Twitch, Reddit, and other online websites
Support screenshot, cut, and edit recorded MP4 music video
Export downloaded video file to MP4, MOV, MKV, AAC, FLAC, etc.
How to Record a Video without Sound on Computer
Step 1: Download the right version of TunesKit Screen Recorder to your computer. Launch the program and choose the recording mode first. And remember to turn off the Audio options from the main interface.

Step 2: If you need to adjust the recording preferences, tap the Options button at the upper right. In this panel, you can set the output format, output folder, mouse image, hotkey, and other options.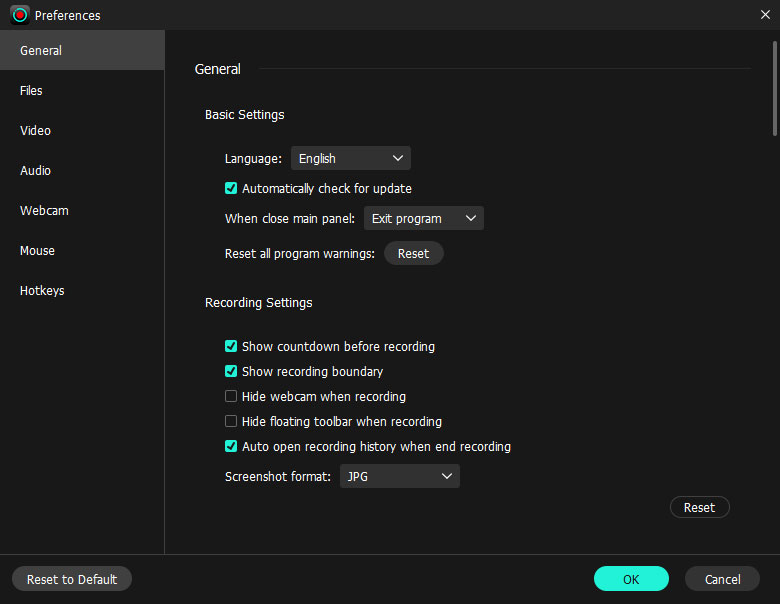 Step 3: Now, please open the video you want to record. Go back to TunesKit Screen Recorder, drag the recording area on the video, then click on REC.
Step 4: Play the video while recording. And click on the Stop button on the recording bar when the video is over. After that, you will get the video recording in the History list. You can double-click to check the video recording and cut the video by tapping the Edit icon. When finished, you can locate the destination folder by clicking on the Folder icon.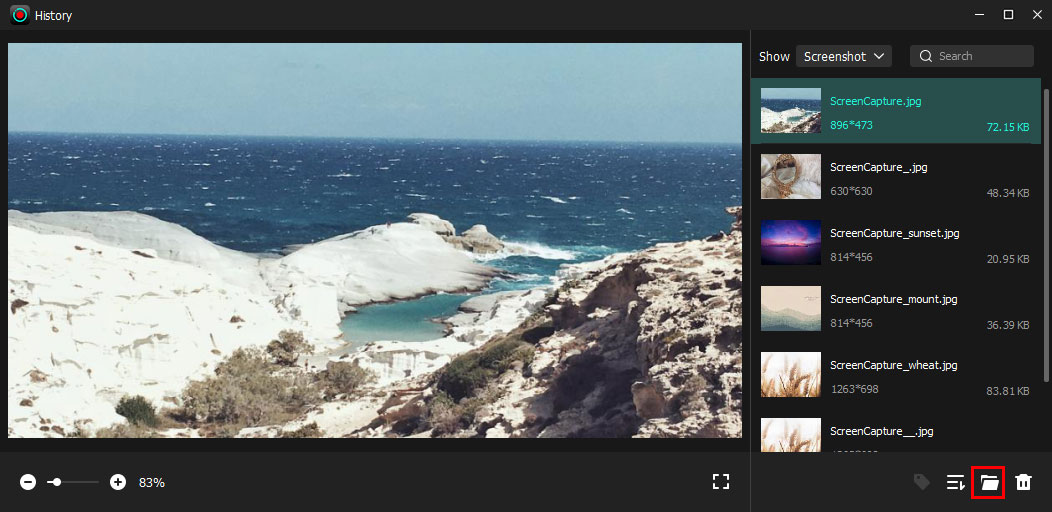 Part 2. How to Record a Video without Sound Online
This section is for those who just want to record videos online without sound. After many trials, we have found a great free online screen recorder, Screen Capture, to be a free and trustworthy online video recording tool. This online tool allows you to record videos without audio, including the option to disable system sound and microphone separately.
The downside is that it records videos with a watermark that cannot be removed, the video quality is not as good as that of TunesKit Screen Recorder, and it only exports in MP4 format. But the good thing is that it doesn't limit the length of recording. So if you're not serious about video quality, you can use it to record a video without sound. You can refer to the following steps.
How to Capture a Video without Sound
Step 1: Get prepared for the target video. Open a browser and visit Screen Capture. First, turn off the Microphone and Sound option and tap Start Recording.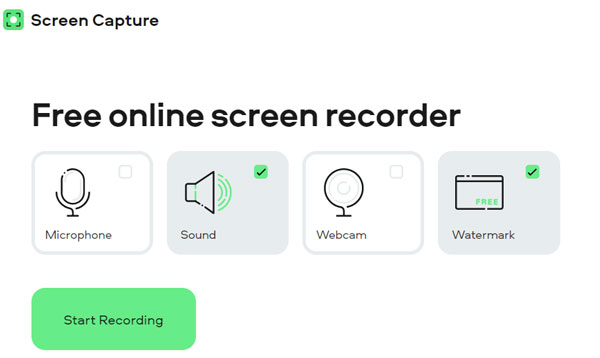 Step 2: Choose the video as the recording source, click on Share, then go back to play the video. And Screen Capture is on the recording now.
When the video ends, tap the Stop Recording button. And the silent video recording is displayed on the Screen Capture page. You can check the video recording and save it to your computer by tapping the Download button.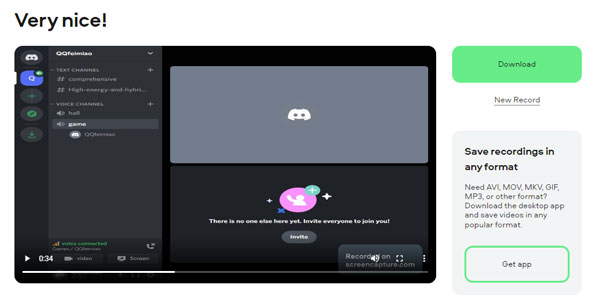 Part 3. How to Record Video without Sound on iPhone/Android Phone
As mentioned above, the recording function on both Android phones and iPhones can be done without recording the sound of the microphone. And it can capture the video without audio as long as you turn down the volume of the video.
However, if you also tap the screen during the recording and accidentally turn up the volume, the sound will be recorded in full. To record video without sound on an Android or iPhone, you need a third-party app. After testing, we found a video recording app that is compatible with both Android and iOS, called DU Screen Recorder.
DU Screen Recorder can smoothly record anything you want on your phone, including games, lessons, videos, and more. What makes it possible to record videos without sound is that it also supports individual settings to disable sound or not.
So all you need to do is turn off the sound option in the settings before you start recording, and it will successfully capture the video without sound. The method of use is not entirely the same, as systems are different. We will list a separate guide on how to use the app to record silent video on Android phones and iPhones.
3.1 How to Record Video without Sound on Android Phone
Step 1: Open Google Play and install DU Screen Recorder on your phone. After the installation, it will display a small record icon on your screen.
Step 2: Before you start recording, tap the small icon and go to Settings. Find the Audio source option in Settings, and select No audio.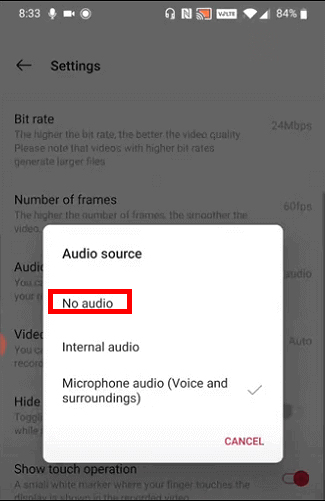 Step 3: Now, you can start the video recording. Tap the small icon, select the Record button, and turn to play the video. When you've done, tap the small icon again to stop the recording. Then the recorded video will be saved in Photos.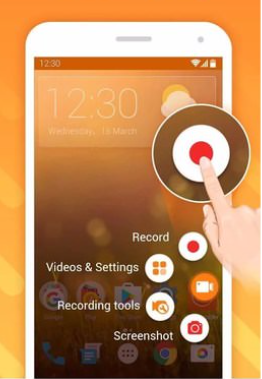 3.2 How to Record Video without Sound on iPhone
You can use DU Screen Recorder to record video without sound on your iPhone. The recording process is the same as for Android phones, but you need to set up the app before recording. Here are the details.
Step 1: Go to Apple Store and install DU Screen Recorder on your iPhone. Then, go to Settings > Control Center > Customize Controls. Disable the Screen Recording first and add it again to the list.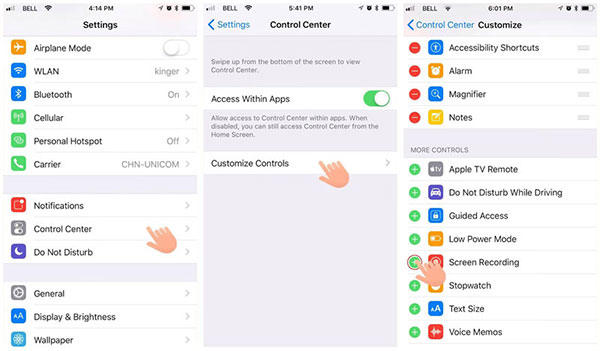 Step 2: You can do the same for your iPhone by following the above instructions for disabling sound on the Android phone.
Step 3: After that, scroll down to the Control Center and long-click on the Screen Recorder button until it shows DU Recorder Live. Turn off the Microphone Audio and tap DU Recorder Live to start the video recording. When you finish the recording, you can find the recorded video without audio in the Camera Roll.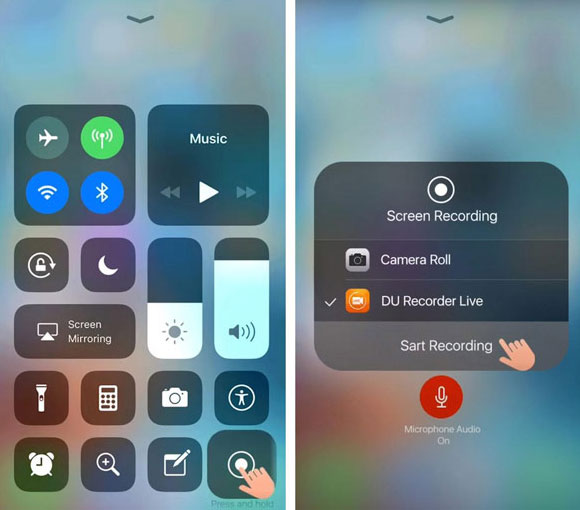 Part 4. Summary
The above is what we have told you about how to record a video without sound. You can choose a video recorder that suits you according to our description. But we still recommend TunesKit Screen Recorder, not only for recording video without audio but also for recording gameplay, courses, video conferences, and other activities that appear on your computer screen in high quality. Try it out!

Nick Orin is a review writer, software geek and Mac OS enthusiast. He spends all his free time in searching useful software and gadgets to share with others.