Top 6 Best Online Streaming Music Services of 2018
Posted by Nick Orin on April 11, 2018 16:55:13 PM • Category:
Record Audio
6 mins read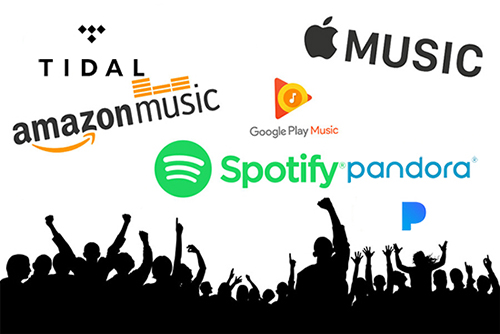 It's well known that CD sales have fallen from 712 million units in 2001 to 85.4 million in 2017 according to Nielsen Music. Does this objective fact mean that more and more music lovers are giving rid of enjoying music entertainment? No really! On the contrary, with the advent of streaming music service offering a wide variety of songs and unique features, music addicts have just changed the way that they listen to music. As a matter of fact, music industry saw 5.9 percent growth in 2016 and streaming music services accounts for a large proportion.
Just like Bob Dylan said, the times, they are a-changing. With the development and popularity of streaming music services, they have become a part of daily life. However, when it comes to choosing the best suitable music streaming service for starting the music trip, you will be spoilt for picking out it from the crowed on-demand audio streaming services. Here, we will list the top 6 best 2018 online free and paid streaming music services for your reference.
Top 1. Apple Music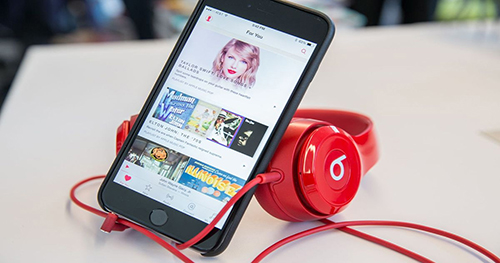 Developed by Apple Inc, Apple Music is a popular music and video streaming service built on the basic of iTunes Radio and Beats Music. Apple Music users are able to access to more than 45 million ad-free songs and stream favorite audio streams to selected devices, including Mac, PC, iPod Touch, iPhone, Android, etc. This amazing service also includes the Internet radio station Beats 1 for your explorations. In the "For You" category, you can get some recommendations according to your listening habits and try put new tunes.
Also, keeping it in mind that Apple Music is encoded with DRM M4P audio format, which limits users to listen to Apple Music anywhere, but for Apple authorized devices. So, if you are a dedicated Apple fan with substantial iTunes library, Apple Music seems a great choice as your music streaming service.
Price:
Individual Plan: $9.99 per month
Family Plan: $14.99 per month for up to six people
Student-only Plan: Available
Provide a three-month free trial for the new users.
View Also: How to Record Apple Music to MP3
Top 2. Spotify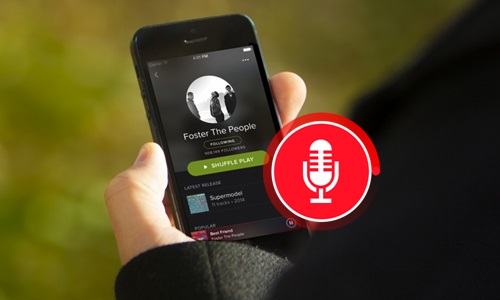 Coming with over 30 million songs in its library, Spotify is one of the biggest media streaming services all around the world, which reaches up to 58 countries. The biggest advantages of Spotify compared to other similar services are that it is a freemium service and Spotify streaming service is available for a wide variety of modern devices, like Windows, macOS, and Linux computers. What's more, you can get Spotify mobile app on iOS, Windows Phones and Android smartphones and tablets. With the uer-friendly interface, this service supports numerous third-party integrations, such as Facebook, Amazon Alexa and Google Chromcecast.
Although Spotify is the recommended free streaming service with a large catalog of titles, you should know that it features with advertisement and limitations and there are no download links for the free users. If you would like to get additional features and get rid of unwanted limitations, such as listening to music streams ad-free, music downloads and improved streaming quality, you have to pay for subscription fee, just like paid streaming services.
Price:
Single Users: $10 per month ad-free
Families: $15 a month ad-free for up to six users
Students: $5 per month ad-free
For All: Free with ads and limits
View Also: How to Download Spotify Music to MP3
Top 3. Google Play Music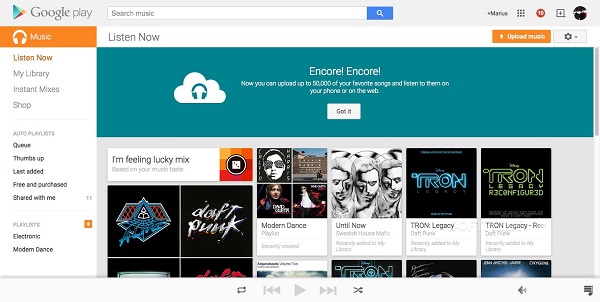 Operated by Google, Google Play Music is a web music app, which also works well on iOS and Android devices. This music service allows users to listen to favorite music tracks and store your music collection. With a standard account, Google Play Music users can upload and listen to up to 5000 of your own audio files at no cost.
Google Play Music also offers a paid subscription, with which subscribers can stream and download on-demand ad-free 40 million of songs from numerous genres and artists. With an "All Access" subscription, you can access to ad-free YouTube videos, since it is in combination with YouTube Red. It's really great news for people who spend a lot time on YouTube.
Price:
Individual Plan: $9.99 per month
Family Plan: $14.99 per month for up to 6 people
View Also: How to Record and Download Google Play Music Freely
Top 4. Tidal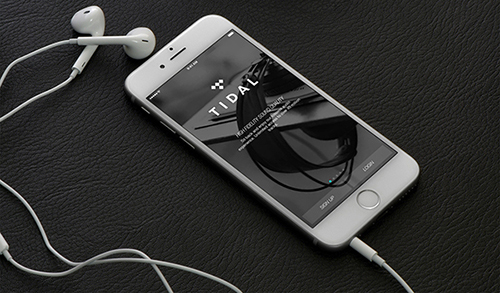 As the biggest competitor to Spotify, Tidal is a subscription-based music streaming service. When we are talking about Tidal, we need to say its major selling point, high quality of its streaming music. Tidal can offer CD-quality and Hi-Res-audio sound that is better than sound with CD quality.
In Tidal's library, there are over 48 million tracks and 175,000 music videos. Besides, in this music service, you can find some exclusives like co-founder Jay Z's recent 4:44 album. Tidal offers two levels of digital music streaming service: Tidal Premium (loss quality) and Tidal HiFi (lossloss CD quality). As a result, Tidal is the paradise for music lovers who are eager to listen to high-qualtiy music.
Price:
Standard Audio: $9.99 per month
Hi-Res Audio: $19.99 per month
There is a free one-month trial for the new users.
View Also: How to Capture and Record Tidal Music
Top 5. Pandora Radio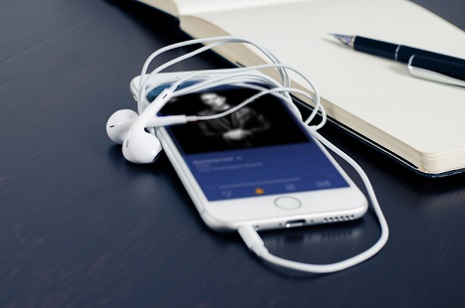 When it comes to Pandora Radio, will the first thing comes up to your mind be a service offering personalized online radio? Not really! Pandora Radio, also known as Pandora Internet Radio or Pandora is a music streaming and automated music recommendation Internet radio service, which has the ability of streaming music straightly to mobile devices.
With a vast 40-million-title library, Pandora is available for iOS, Android, Windows, BlackBerry devices. With this music streaming app, users are able to stream an unlimited amount of ad-supported music without any cost. But the limit of free account is that there are no download links for you to enjoy these Pandora music offline. Certainly, it's worth mentioning that as for the paid subscription fee, it is the cheapest music services compared to others mentioned above.
Price:
Pandora: Free with ad-supported radio
Pandora Plus: $4.99 per month with 30-day free trial
Pandora Permium: $9.99 per month with 60-day free trial
View Also: How to Download Pandora Music for Offline Listening
Top 6. Amazon Music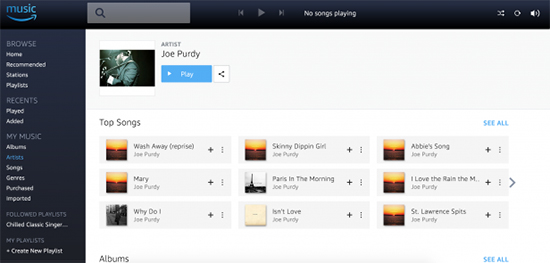 Amazon Music also called Amazon MP3 previously is a music streaming platform and online music store, which is made up of two music services, Prime Music and Amazon Music Unlimited according to the different paid subscription fee. Amazon Prime Music only can offer about two million tracks ad-free while there is a vast library of ad-free on-demand "tens of millions" of songs updating to Music Unlimited from Prime Music.
Both two Amazon music services are available on multiple devices, including mobile phones, Amazon Echo, smart TV, etc. But, if you would like to get more music tracks and chat with Alexa, you will prefer Music Unlimited, which is capable of unlocking Alexa's ability to name the song. Anyway, Amazon Music users can easily download songs, albums and playlists to devices for easy offline listening.
Music Unlimited Price:
Individual Plan: $7.99/month and $79.99/year for Prime member and $9.99/month for non-Prime member
Family Plan: $14.99 per month and $149 per year
Echo Plan: $3.99 a month
Student Plan: A special discount
Get a 30-day free trial for the new users.
View Also: How to Download and Record Amazon Music
Conclusion & Suggestion
As a matter of fact, apart from the top 6 best music streaming services mentioned above, there are also some other extraordinary platforms providing music streams, such as MySpace, Deezer, etc. To be honest, which music streaming service to choose depends on your personal taste and unique requirements. Before making the final decision, you can clearly read this review to compare the different features among the top 6 music streaming services.
Besides, please be well noted that these music streaming services with a free account have the same restrictions, like ad-supported audio files and no music downloads. But, don't worry. TunesKit Audio Capture can help you download and record streaming music from any streaming services and save them as MP3, AAC, WAV, FLAC, etc. After that, even if you are not a subscriber or cancel the subscription, you can still listen to and play music streams on any device without limitations. Now, you can choose one music streaming service to start your music trip.