Fixed! Use Tidal Music Songs as Alarm
Posted by Adam Gorden on Dec. 27, 2019 6:15 PM • Category:
Record Audio
4 mins read
Waking up can be a real plain in the butt, and you would feel so tired of waking up by hearing the dull alarm clock tones day after day. Well, if you can start the day with your favorite playlist from Tidal, this could be the best morning call. It can not only make you in a good mood to get up in the morning but also listen to your loved Tidal songs.
To make Tidal music wake you up in the morning, here are two methods for you to set Tidal songs as alarm on your iPhone or Android phone. Let's get into action.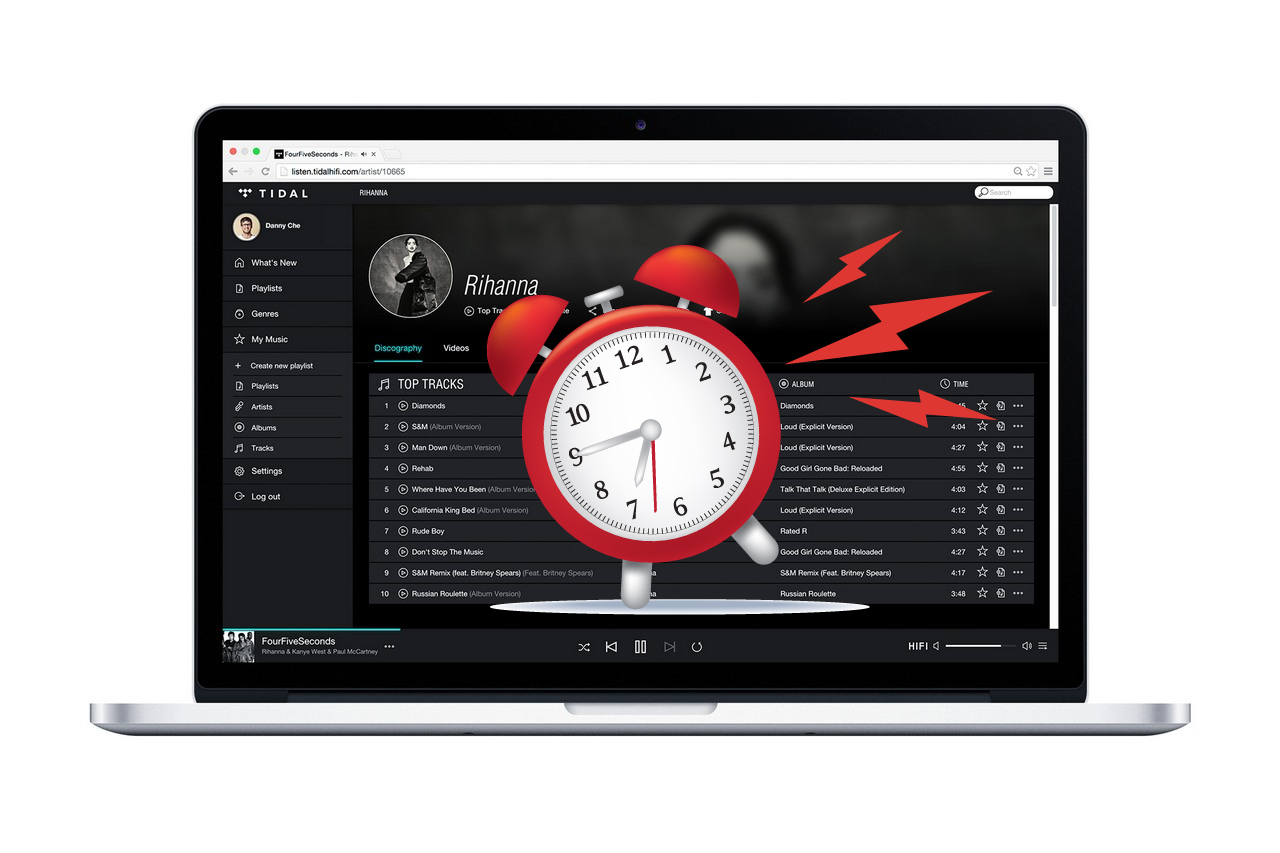 Part 1. How to Use Tidal as Alarm via Tidal Alarm App
Kello is a smart alarm clock app that wakes up with your playlists, not your phone. It helps you kick-start your mornings with great tracks, day after day as it can hit the sack with your favorite playlists on Tidal, Deezer or Spotify. It's so great to start a new day with your loved streaming service and put you in a great mood.
In this part, we'll walk you through on how to turn Tidal music into an alarm via Kello alarm clock. Before creating an alarm, you need to set up Kello on your device and make Kello connect to your home Wi-Fi network. Here's how.
How to create the alarm in your Kello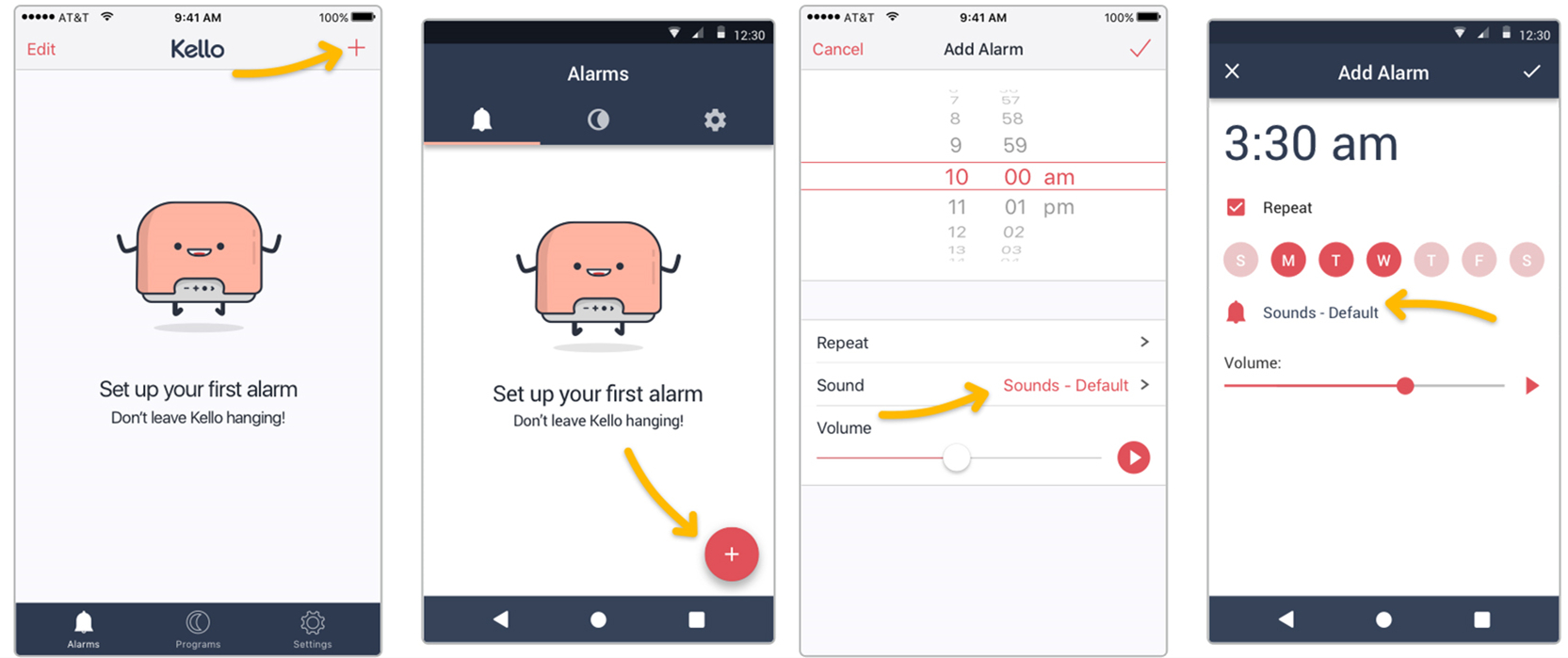 1. Download and install the Kello app on your device and tap it to launch the app on your device.
2. In the Kello app, go to the "Alarms" tab and click on the "+" button.
3. Choose your recurrence and volume settings.
4. Tap on "Sound".
How to set Tidal as alarm on your phone
1. Press "Tidal" and enter your credentials.
2. Choose the playlist you want to use. If you don't see your playlist in the list, you have to add them as favorite on Tidal. Simply go to your Tidal app and "like" the playlists you want to use.
3. To validate the alarm, you can preview the playlist by pressing the "Play" icon in the "Create Alarm" screen.
4. You can turn off your phone, Kello doesn't need it to wake you up with your music.
Part 2. Best Solution to Use Tidal Songs as Alarm Clock
A subscription to Tidal Premium is required if you want to set Tidal as alarm on Kello. If you don't subscribe to Premium Plan on Tidal, you cannot make Tidal songs as alarm right away. Not that mattered though, because with the assistance of the third-party tool like TunesKit Audio Capture, you can also get Tidal music for alarm.
The reason why Tidal music cannot be set as alarm on your device directly is that all music from Tidal is protected by DRM and saved in the virtual format. Well, TunesKit can help you download and record music from Tidal to DRM-free format without Premium. So, you can transfer Tidal music to your phone and set Tidal as alarm easily. Just spring into action.

Key Features of TunesKit Tidal Music Downloader
Record and download streaming audio from any programs and websites
6 plain formats including MP3, AAC, FLAC, WAV, M4A, and M4B available
Preserve streaming music with the original audio quality and full ID3 tags
Support many customization functions and groove the songs even offline
Try It Free
600,000+ Downloads
Try It Free
600,000+ Downloads
Just perform the following steps to download Tidal music to your phone as alarm
1

Launch TunesKit Audio Capture on your computer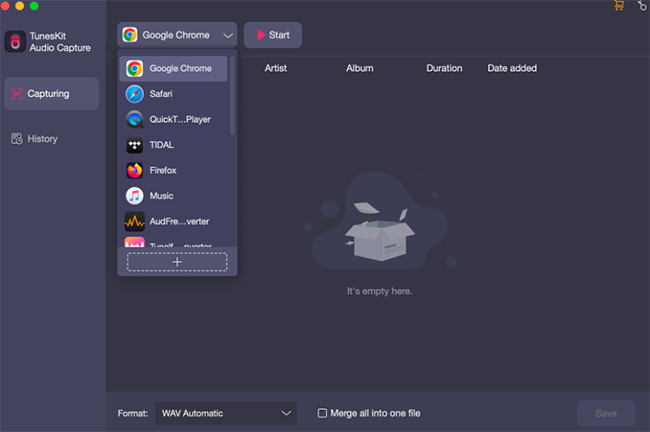 First, you need to fire up TunesKit Audio Capture on your computer, and then you will see the interface of TunesKit where there are lots of programs listed. If there is no Tidal app for logging into your Tidal credential, you could drag and drop the Tidal app to TunesKit or click the "+" icon to add the Tidal app. And you don't need to open the app at once.
2

Set the output audio parameters for Tidal music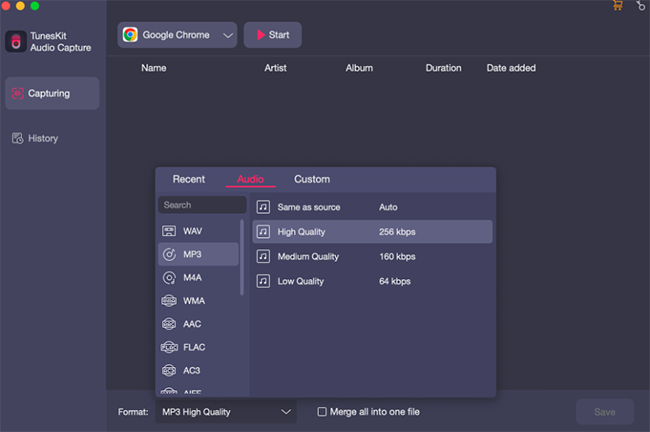 Then, you need to configure the output audio parameters. There are six formats like MP3, AAC, WAV, FLAC, M4A, and M4B for you to choose from, but you need to set it to your phone supported formats for the Alarm app. Otherwise, you could continue to adjust the value of the bit rate, sample rate, and audio channel for better output audio quality.
3

Download and record music tracks from Tidal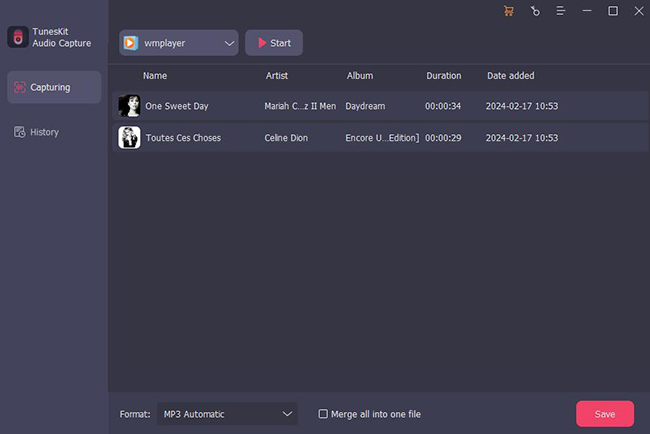 Next, open the Tidal app from the main home of TunesKit. You could choose one track or several playlists from Tidal to play and then TunesKit will begin record audio from Tidal after several seconds. And you could stop Tidal music songs download by clicking on the "Stop" button as you like.
4

Save Tidal music after trimming and editing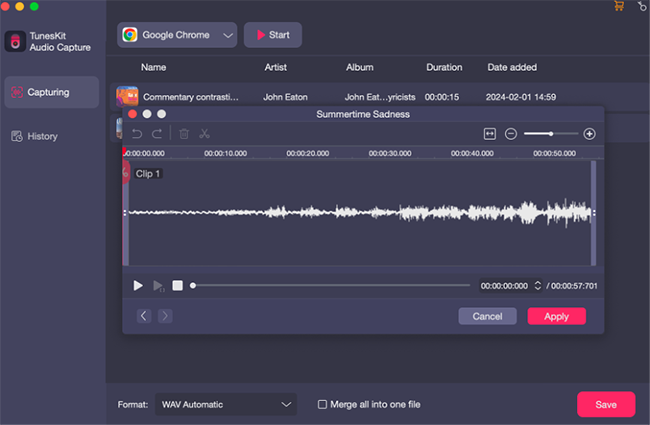 Finally, you could go to edit these downloaded Tidal music files by clicking the "Edit" button at the rear of each track to open the service of audio customization. With the service, you could trim and merge all Tidal music tracks and edit the ID3 tags and other audio information. Then save all your edited music tracks to your computer after customization.
5

Use Tidal music as alarm on your phone

After downloading all your preferred playlists from Tidal, you could connect your phone to your computer via USB cable and move the Tidal music tracks to your phone from your computer. Then you can go to the alarm app on your phone and create an alarm. When creating the alarm, you could choose your input Tidal songs as alarm ringtone.