How to Play Deezer on Google Home
Posted by Adam Gorden on Oct 24, 2022 2:55 PM • Category:
Record Audio
5 mins read
Are you bored, stressed, depressed, or just want to have fun and relax after a long day at work? Well, Deezer, Google is your answer. Music heals your soul and keeps you relaxed at the same time. Deezer Google is a software that brings millions of songs to your bedside. Whether you love reggae, trap, RNB, or soul music, they are available with just a tap or, if you wish, a voice search.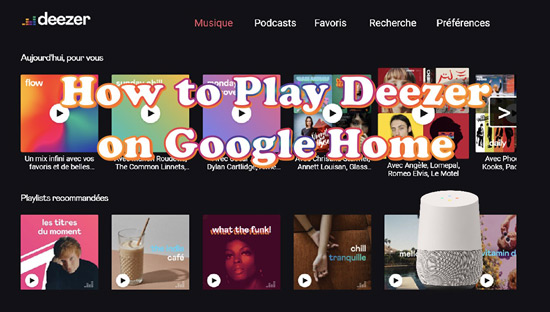 Part 1. How to Link Deezer to Google Home Officially
Most people hate typing, especially while searching for songs in which they only know some lyrics and not the actual title of the song. With the Deezer Google app, this problem is solved for good as the software is voice supported, whether you are using a tablet or mobile phone. With an activated Deezer Google account, you only have to check if your device support voice assistant and sing to it the part of the song lyrics that you know, and you will find your song in seconds.
How to Listen to Deezer for Free Offline on the Deezer App
Step 1. First, you are required to check whether Deezer Googles audio devices are supported in your country and the eligible language.
However, most devices by default are supported in the inclusivity of Google Mini and Google Max, which are rare. The only unfortunate thing is that Deezer Google Home only supports five international languages, which include French, Italian, Spanish, English, and German.
This means that music from the local languages of various parts of the group is unavailable except for those sung in the five languages.
Step 2. Download the Google Home app from the Play Store and install it into your device. Open the Google Home app and proceed to the Home tab. On the menu, select the Add icon, which is usually located in the middle of the screen. Once it has opened, select the music and audio icon located under the manage service section.
Step 3. Choose Deezer by selecting the link icon and confirm the linked account by entering your login details. If you have a family account with Deezer, you may be asked to select your member profile, which enables you to switch accounts depending on events. Well, this step is not mandatory, as you might as well choose to stay with one account.
Step 4. Finally, you can decide to do Deezer, your default music service, by selecting the radio device on the app. With a default Deezer as your music app, you can search for a song without mentioning the following path.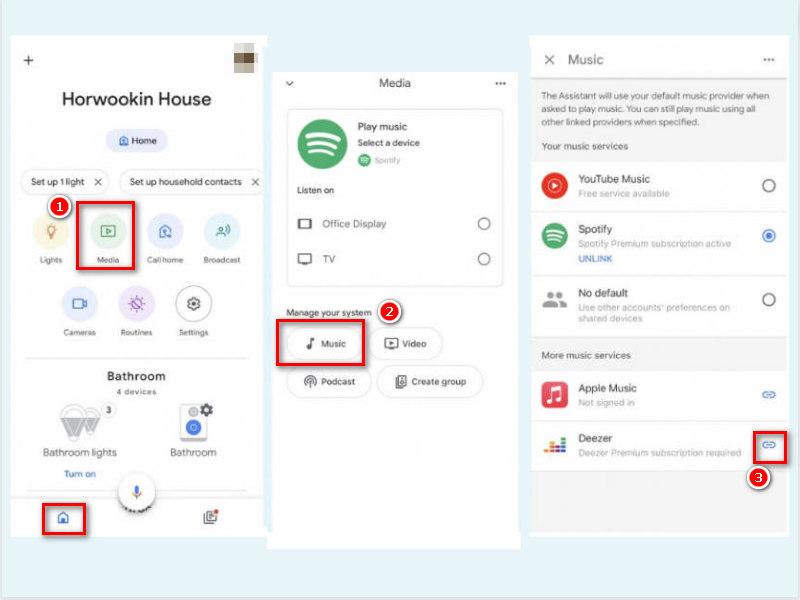 Part 2. How to Add and Play Deezer on Google Home
You have already set Deezer as your default music service; therefore, to get your song to play, proceed by calling Google and placing your request for a song. For example, "hey, Google, Play my music". It's good to note that if you have not set Deezer as a default service provider, you have to end every command with "on Deezer". You can also decide to download songs from the Deezer app with the help of TunesKit Audio Capture.
TunesKit Audio Capture is a powerful audio recorder designed to download Deezer music and other streaming music by recording the audio tracks losslessly to MP3, WAV, AAC, FLAC, and other popular audio formats. With this tool installed on your computer, you will have excellent compatibility, as it can record audio from Chrome, Safari, Firefox, and other web browsers.
It also allows you to record multiple music tracks from Deezer simultaneously, each unaffected by other audio. Also, it comes with a small audio editor that lets you edit the downloaded song from Deezer.

Key Features of TunesKit Audio Capture
Download Deezer music and other audio from any media websites losslessly
6 plain formats including MP3, AAC, FLAC, WAV, M4A, and M4B available
Has an editing tool to cut the Deezer music and edit ID3 tags
Support recording Deezer music and merge them into one track
Try It Free
600,000+ Downloads
Try It Free
600,000+ Downloads
How to Add Deezer to Google Home
Step 1: Start TunesKit Audio Capture and configure the basic settings. TunesKit Audio Capture displays some program icons in the main interface after you launch it. Please ensure that the web browser or program you require is included in the program list. If not, you can tap the + button to add it to the main home of TunesKit Audio Capture.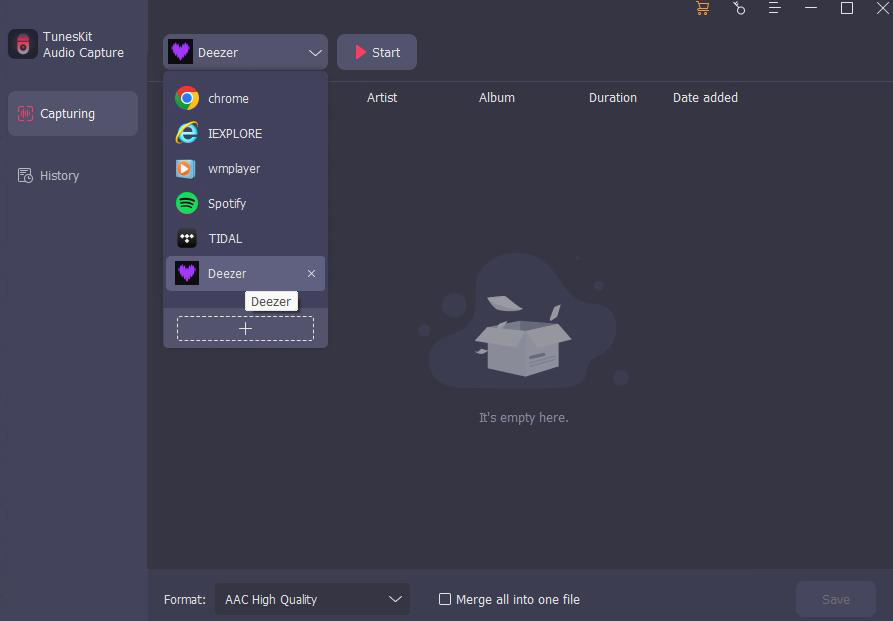 Step 2: Also, you can still click the Format button to select an output format for Deezer music, such as MP3, AAC, FLAC, or WAV, as well as other adjustable options like channel, codec, bit rate, and sample rate.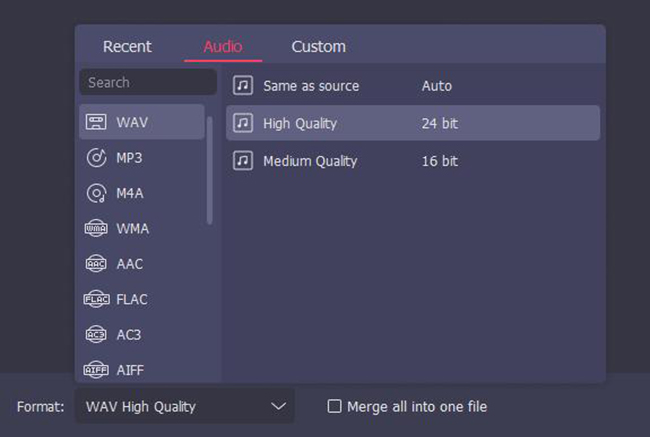 Step 3: To access Deezer, click the target icon in the main interface. After you've logged in, you can listen to the Deezer music you want to download. TunesKit Audio Capture will record Deezer's music automatically when it detects the music being played. When you're finished, press the Stop button.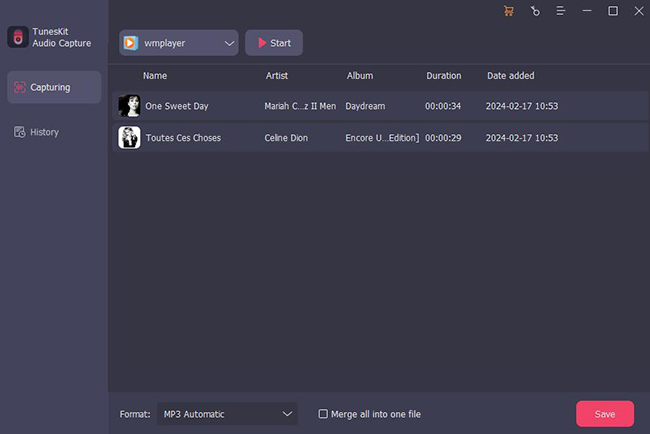 Step 4: The recorded Deezer music will be on the Capture List. If you need to edit Deezer music, such as trimming or editing ID3 tags, simply click on the Edit button after each track to open the editing panel.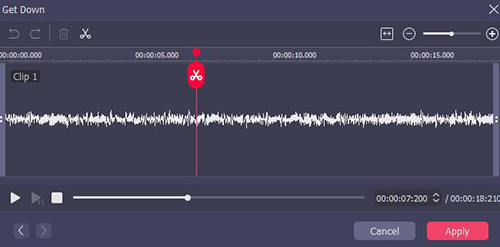 Step 5: Now the downloaded Deezer tracks can be exported to the local folder. Tap the Save button at the bottom right of the Capture List. Then you can find the downloaded Deezer music in the History list by pressing the Converted button. And to locate the destination folder, simply tap the Search icon after each track.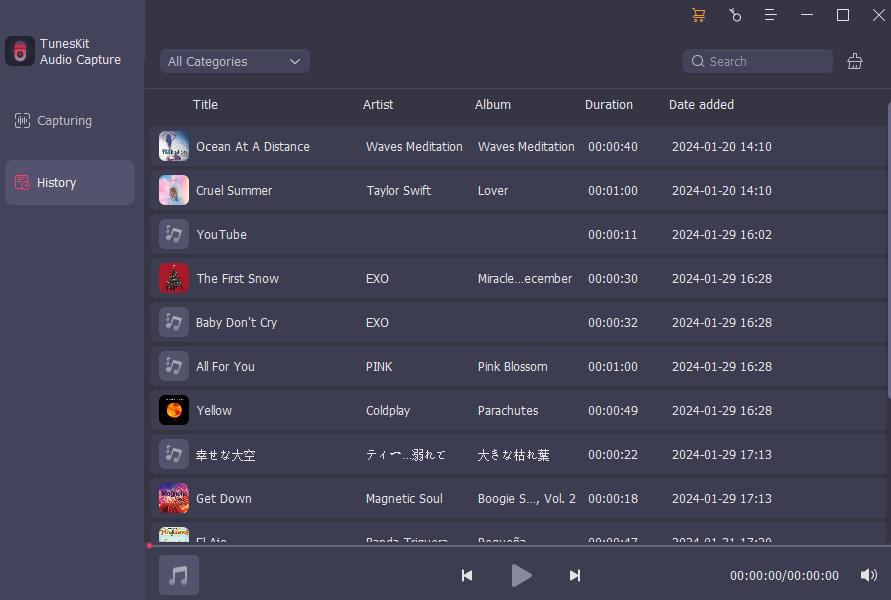 Step 6: You can use Google Home as your computer's speaker via Bluetooth and issue the command "OK Google, pair Bluetooth." Now you can click on the Deezer music you want and listen to it from your PC directly on Google Home.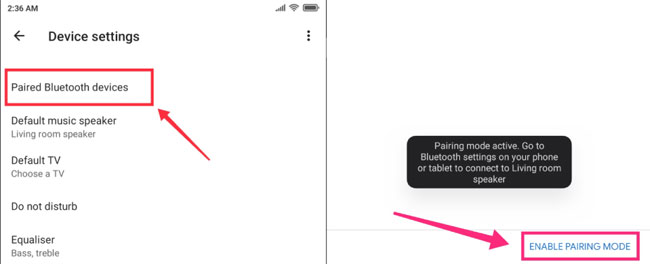 Part 3. Final Thought
As Deezer can link directly to Google Home, this is the easiest way for many Deezer subscribers to listen to Deezer music on Google Home. If you can't play Deezer online on Google Home due to some problem, you can also use TunesKit Audio Capture to download the Deezer songs you want to your PC and then listen to them on Google Home via Bluetooth.