How to Download Free Music from Shazam with Ease
Posted by Adam Gorden on Feb 28, 2022 14:30 PM. • Category:
Record Audio
4 mins read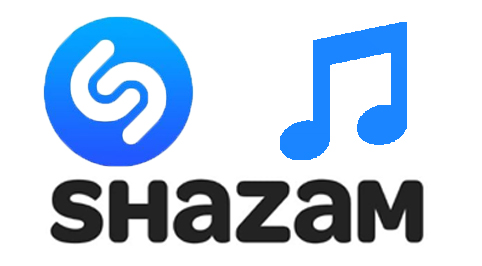 Shazam is a music application that not only can play music but also identify music, audio, and any kind of video by recognizing a track of audio sample. Users often use Shazam to identify songs, and some of them want to download to listen to. However, Shazam only has a chrome extension on the computer, so you can not download free music from Shazam directly. Luckily, in today's article, we'll mention two ways to use shazam and download the music clip you want from Shazam.
Part 1. Download Free Music from Shazam via TunesKit Audio Capture on Computer
Since users can not get Shazam song downloads directly on their computers, they need to use third-party audio download software: TunesKit Audio Capture.
It is a convenient Shazam free music downloader. With the help of its convenient recording platform and easy edit function, you can download free music on it with high-quality and full ID3 tags, and save it as MP3, M4A, AAC, FLAC, etc. You can also make the Shazam song downloads more unique in the editing scene. And it allows putting the music downloads on your devices for offline listening.

Key Features of TunesKit Audio Capture
Download Free Shazam Music losslessly
Get Shazam song downloads to MP3, AAC, WAV, FLAC, etc.
Support download audio on Windows and Mac
Support multi-track recording, audio cutting and merging
Support record destop audio, online audio, streaming audio. etc.
Try It Free
600,000+ Downloads
Try It Free
600,000+ Downloads
Download Free Song from Shazam on Computer
Step 1: Open Chrome and search Shazam, then the page of Shazam extension will be showed up. Click it and enter a page, click Add to Chrome, and wait for install for seconds.

Step 2: Now turn the page you want to identify, play the music and click Shazam extension, it will begin to recognize the audio and show the result as soon as possible.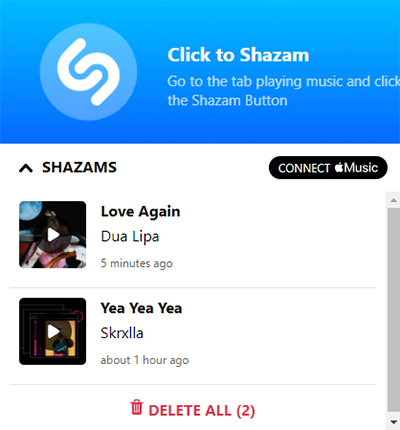 Step 3: Open TunesKit Audio Capture, preset for the Shazam recorded audio, adjust your desired Shazam music downloads parameters on this page. Then click OK.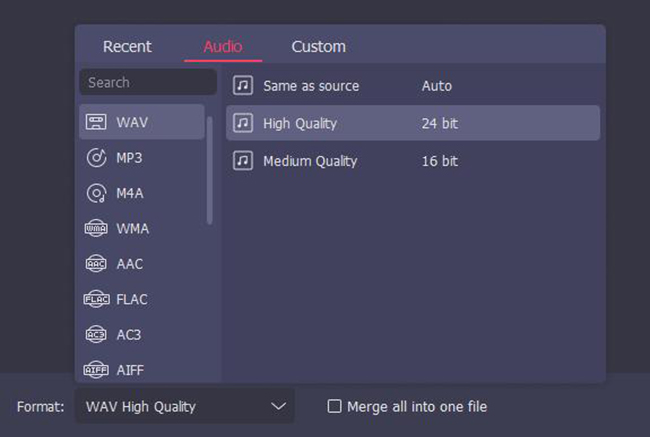 Step 4: You can see a source interface first in the main interface, click chrome in it to open the website again.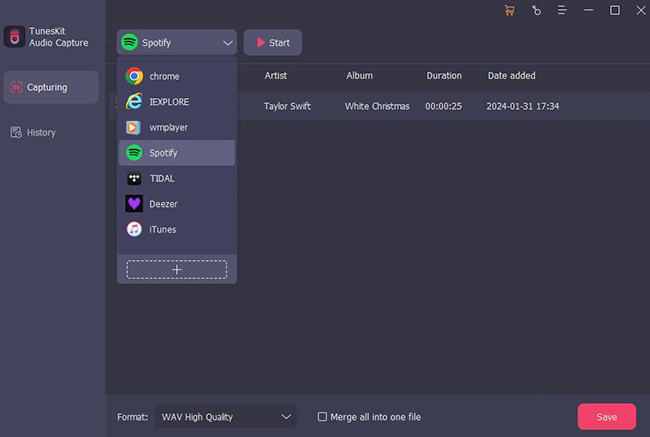 Step 5: After that, click the Shazam extension on the top bar of the page, play the Shazam song directly, and TunesKit Audio Capture will begin recording as soon as possible. Click Stop, then the Shazam downloaded music will be in the Capture List.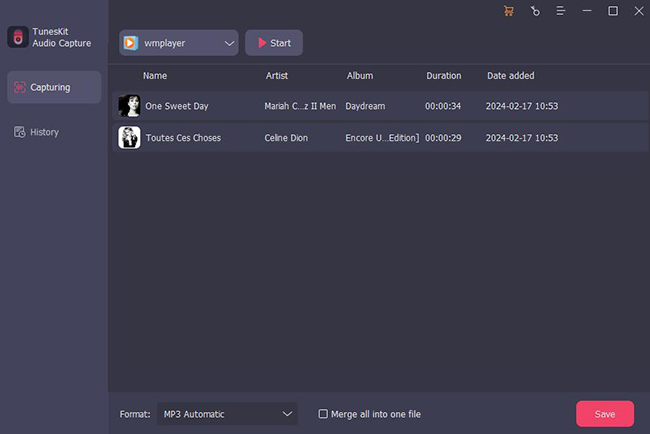 Step 6: If you want to cut the Shazam downloaded free music, click the Edit icon to open the editing platform. You can trim the length and complete ID3 data in it. Once you're done, click OK.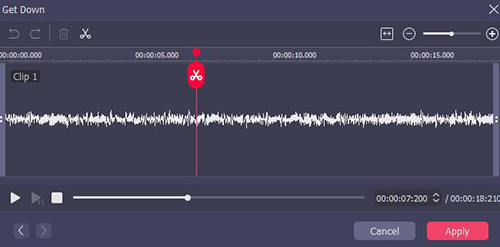 Step 7: The final Shazam recorded audio will be in the History list and file. You can open it by double-clicking the Search icon.
Part 2. How to Use Shazam to Download Free Music on iOS/Android
Shazam is available as a browser extension, as well as Android and iPhone apps. For some users, they are more willing to use it on mobile, because it is so simple that they can use it anytime and anywhere. So in this part, we are going to share how to use their iPhone/Android to download free Shazam music.
Get Shazam Song Downloads on Android
Step 1: Open Google Play, search Shazam and install it.
Step 2: Next, open it, and tap the Shazam icon. Then it will start analyzing the audio being played.
Step 3: When it pops up the target music, you can click to listen to it. If you want to download it, click the share icon and pick "Copy to clipboard", then open the browser and paste it to enter the site.
Step 4: You can download the song on this site. If you can't find the download button, you can directly search for the song title on the browser or other music application, and click to download after finding it.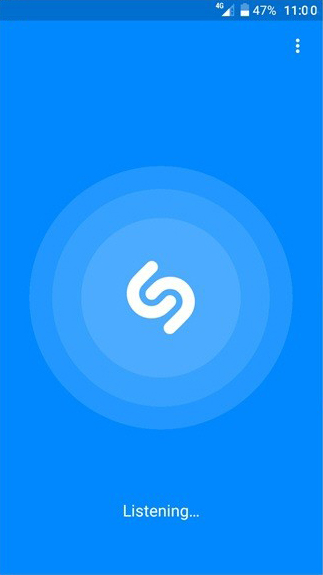 Get Shazam Song Downloads on iPhone
Step 1: Open the Apple store, find Shazam, and click install.
Step 2: After that, open the Shazam app and click the Shazam button. Then it will capture and identify the playing song. Once it finds that, it will show the music.
Step 3: To download the Shazam song, click Add to Apple Music, and it will be added to the Apple Music. And you can also see the download button at the same time. Then you can click the download icon and you will get the downloaded free music from Shazam.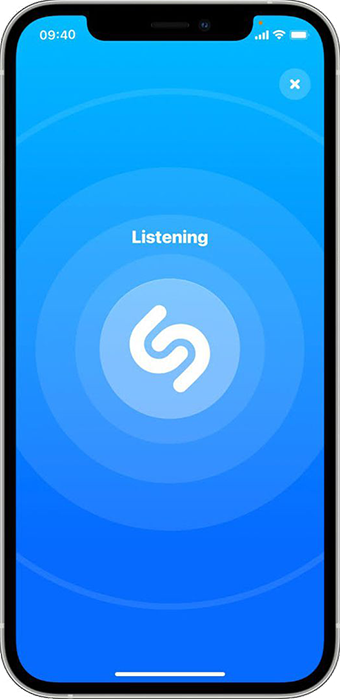 Part 3. Summary
The above two methods will allow you to get Shazam music downloads easily. You can download them in any length or format with TunesKit Audio Capture. For mobile phone users, you can only download song in one format. If you need to convert it to another format or edit it, you have to use an additional app. But overall, there are slightly different ways to download free Shazam music on your computer or phone, but they're all pretty straightforward and we're sure you'll get the hang of them in no time.