8 Methods to Fix Personal Hotspot Not Working in iOS 13
5 mins read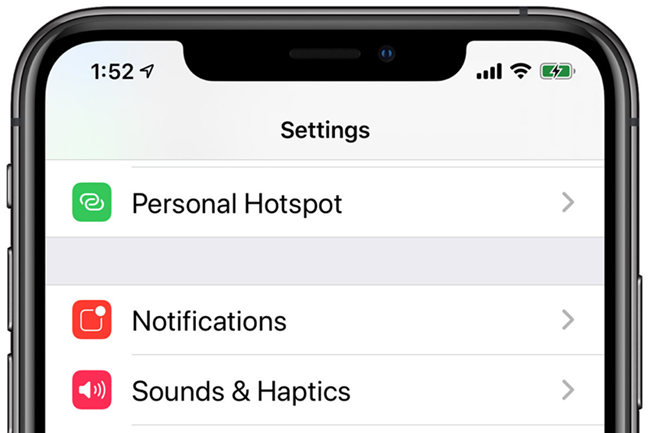 Several new features have emerged since Apple released iOS 13. It's good! iPhone devices are much faster and pretty exciting. Among these features is the Personal Hotspot, which allows users to share their internet access without the need for a password. But remember that you can only share it with your other devices signed into your iCloud Account.
Change is extremely good, but in most cases, it comes with its drawbacks. Difficulty in operability is one major concern of uses. That's when you are faced with issues like personal hotspot not working on iPhone. And it mainly occurs when you update iOS 13 on the device that most users realize the Personal Hotspot works differently other than their former devices. Let's dig deeper into how to fix the issue with these proven ways.
1) Restart iPhone
If Personal Hotspot suddenly stops functioning on any of your devices, the first attempt is to restart your phone. It works magic in most cases when you restart your phone to give it some good energy. It will also shut any running program and increase the efficiency level.
Just press and hold the 'Power' button
Next, slide the command to turn it 'OFF'
Wait for about 2 minutes then press the 'Power' button till your phone boots up.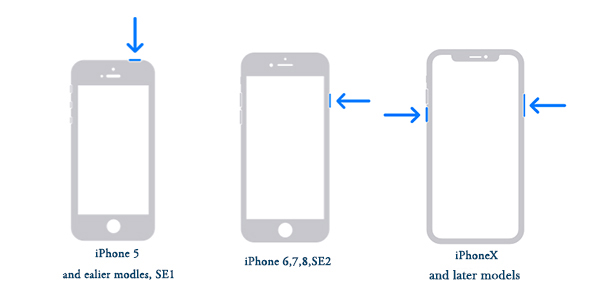 2) Check Your Connection
Don't ignore this tip whenever your iPhone personal hotspot not showing up. It could be that there is insufficient internet streaming capability. Likewise, there could be a lack of communication between your device and the internet provider because of system bugs.
More so, a Wi-Fi connection tends to let users down. To check this out;
Go to your cellular device and click on the 'Settings' option, then click on the 'Personal Hotspot' option
Then turn Wi-Fi 'OFF' and 'ON' on the device you want to pair
Connect it to the Wi-Fi network and key in your password.
3) Reset Network Settings
There is a big role that the network plays as far as streaming is concerned. If you realize that iPhone Personal Hotspot is not connecting then it's time to work out on the settings. Here's how to reset your network;
Launch the 'Setting' application and then scroll down to the 'General' option
Next, open the 'Reset' option
Then tap on the 'Reset Network Settings'. Your network will be reset and ready to fix this issue.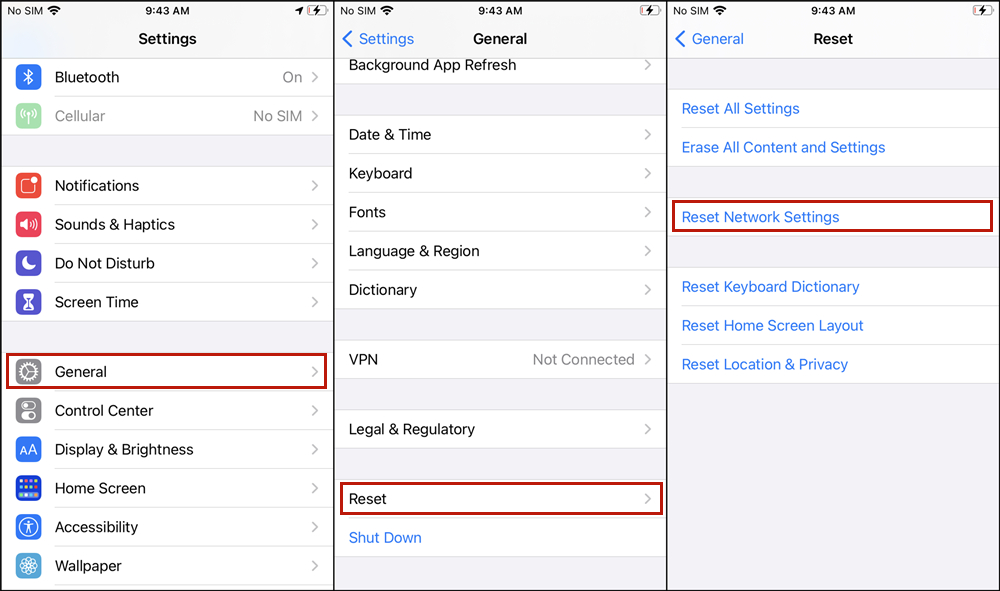 4) Toggle ON the Personal Hotspot
It could also happen that your iPhone Personal hotspot is not toggled to 'ON'. If this is the case, there is no way your device is going to be discoverable. Turn the Toggle Switch ON by;
First, launch the 'Settings' option on your iPhone
Next, tap on the 'Personal Hotspot'
And then turn on the 'Allow Others to join' toggle switch option.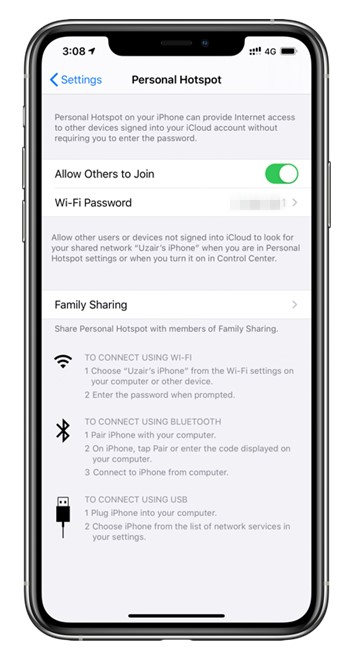 5) Check Carrier Settings Update
At times, it may be the bugs in your device's software that's causing problems. And if iPhone personal hotspot is not showing up suddenly then it's time to ensure your iPhone is kept up to date. Follow these steps;
Go to the 'Settings' option and tap on the 'General' tab
Select the 'About' option to check if there is any available update. Wait for a few seconds, and you will see an update window pops up. If there is then click on the 'Update' option.
This should fix the hotspot issue. Some iPhones will automatically restart but if it doesn't, it's important to restart your phone.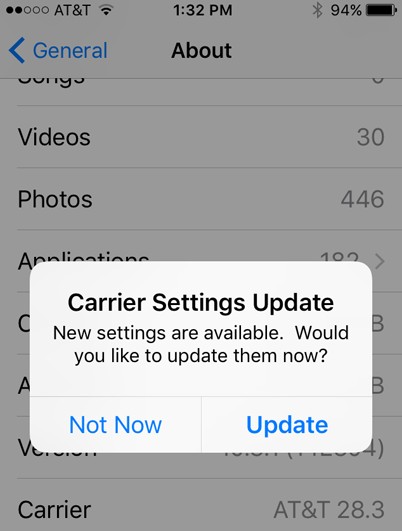 6) Toggle Airplane Mode on and off
This is another quick way to fix iPhone personal hotspot not working issue. This trick will eradicate minor errors from the personal hotspot and cellular network. It basically restarts the Wi-Fi features for a fresher touch.
Go to the 'Settings' option on your phone's home screen
Check for the 'Airplane Mode' feature and select on it.
Turn the feature ON by toggling the Airplane Mode switch. This disables the wireless connection
As the Airplane mode feature is still enabled, switch off your phone and then back on
Wait for your phone to boot up after which tap on the 'Settings' option and then the 'Airplane Mode' menu
Then toggle the switch and disable the 'Airplane Mode' feature once more. This should also re-enable the wireless connection on your phone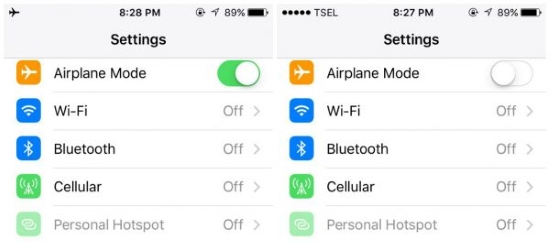 7) Install the Latest iOS Version
A technological transition is a continuous event that comes with its ups and downs. At times, it compels us to conform to the required standards. You could experience iPhone personal hotspot not working issue because your device needs a better operating system. Installing the latest version is meant to keep your device at par with the current systems.
To do this, go to the 'Settings' category and tap on the 'General' option
Then tap on the 'Software Update' option
Look out for the available latest iOS version and install it.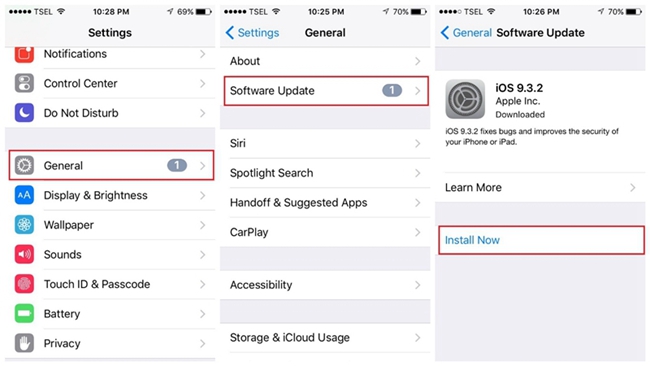 8) Use TunesKit iOS System Recovery
If the above solutions don't help, then know it's time to turn to a third-party repair tool. And we recommend TunesKit iOS System Recovery. It's a program that works out to help you solve iOS device issues like boot loop screen, white Apple logo, iOS update error, and many more issues. The better part is that it will fix the problem without data loss. Furthermore, the trail version is able to help you enter or exit the recovery mode in one click without iTunes.
Now I will show you how to use TunesKit iOS System Recovery to fix your personal hotspot not working on iPhone with ease. Please download the right version of the software and install it on your computer.
Step 1

Open TunesKit and connect device to computer

Launch TunesKit first and connect your iPhone to the computer. Click the Start button on the interface and the select the Standard Mode on the next interface to fix the issue with no risk of data loss.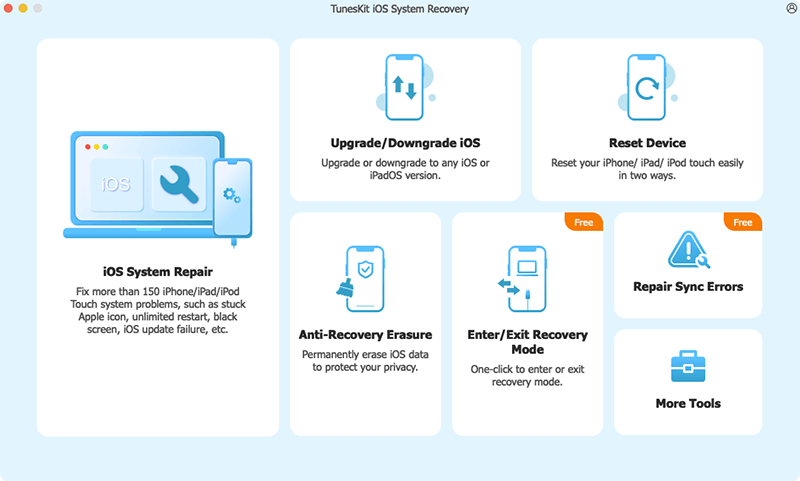 Step 2

Download and verify the firmware package

In this step, you need to confirm your device info is correct. After that, just press the Download button to download and verify the iOS firmware package for your iPhone.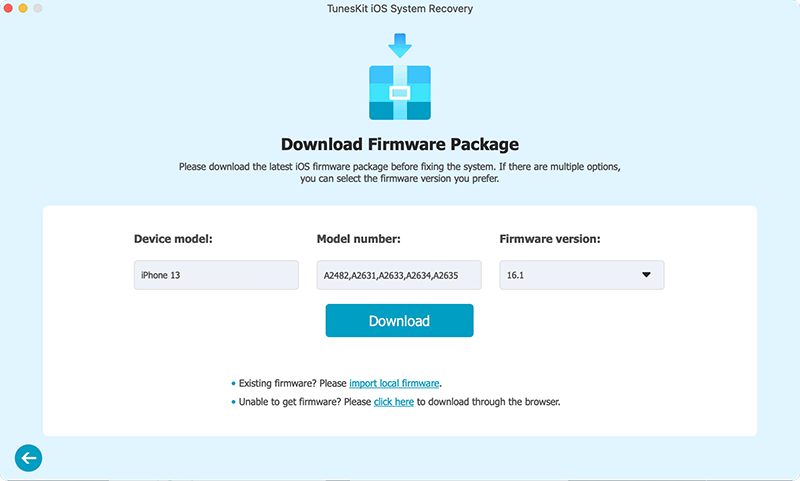 Step 3

Start to fix personal hotspot not working iOS 13

Wait a while until the firmware is verified. Then hit the Repair button to let TunesKit start fixing your iPhone personal hotspot issue. When the process ends, you can now use this feature again as normal.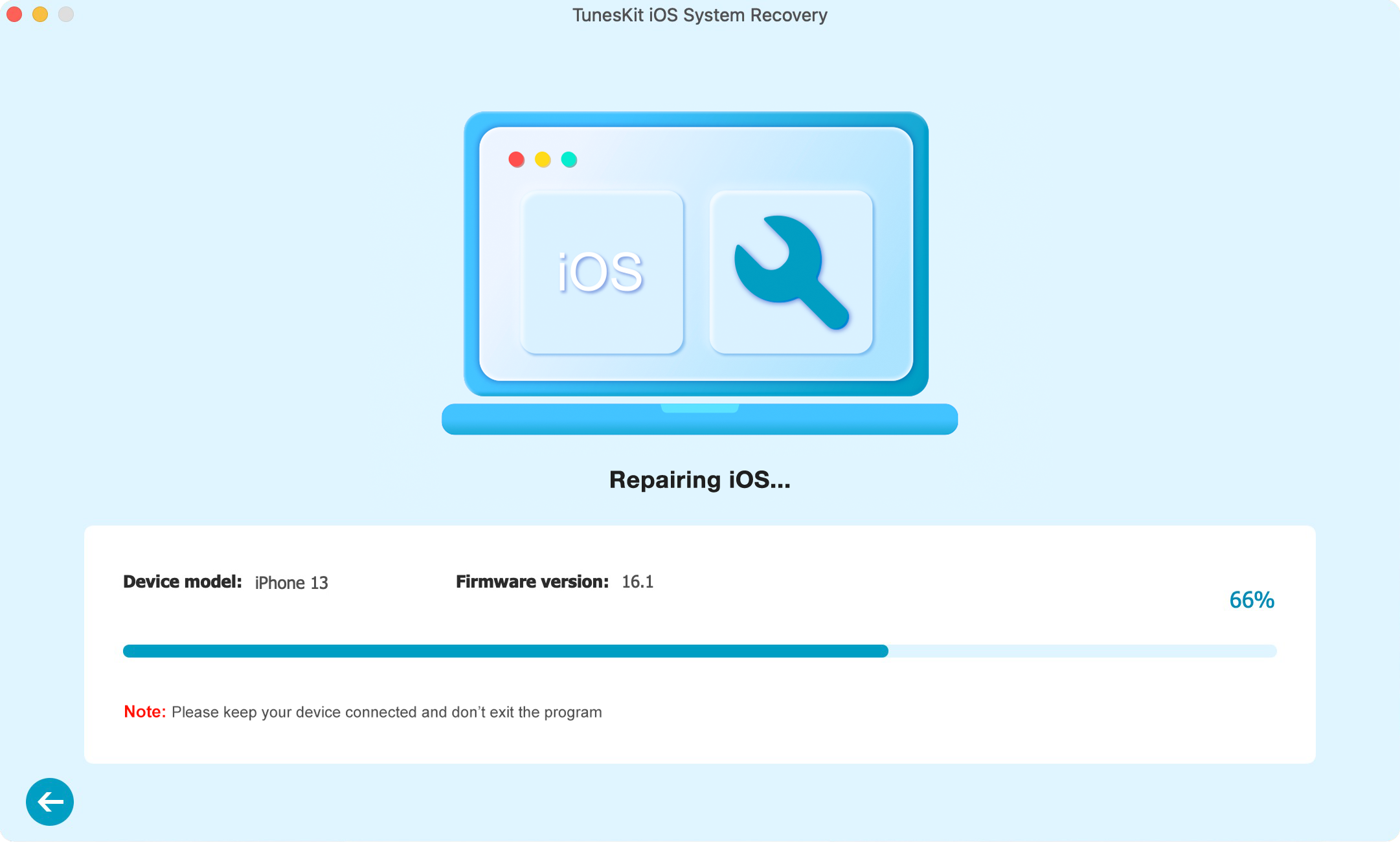 Conclusion
It is a common occurrence for iPhone personal hotspot not connecting after the iOS 13 update. It's, however, a relief that the above solutions are a quick fix to help you bring back this feature to its good state. And if you still don't get the help you yearn for, feel free to contact the Apple Support Team for direction. At times, the problem lies with the manufacturers and not the device. Otherwise, settling for a third-party tool like TunesKit iOS System Recovery will help you in numerous ways. Besides fixing many iOS issues, you will not lose any data.