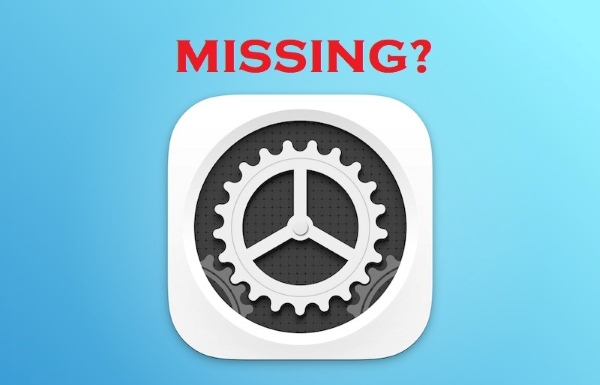 The Settings app on iPhone allows us to control the rest of your device. From here, you can connect to WI-FI, and change your data and time. The Settings icon on an iPhone is an important role in the iOS operating system software and cannot be deleted under normal circumstances. While there are other third-party apps that you can delete, "Settings" is not one of them.
If the Settings on your iPhone do not appear or have been replaced with a blank or corrupted image, you may just accidentally delete the settings icon. A missing Settings app icon on iPhone doesn't mean you deleted the app. To know it better, this article shows you useful tips and a powerful tool to get rid of the "setting icon missing on iPhone" issue.
Solution 1: Fix Setting Icon Missing on iPhone in Basic Ways
Moved to Another Place
As we mentioned before, the Settings app can't be deleted. So, you may move it to a different place accidentally. If the icon is not here, you can browse through all the Home screen and see if it is here. Apps can be moved into another folder when they are held onto the home screen. So, the Settings app may have gotten lost in one of your many folders.
To get the Settings app back:
Step 1. On the iPhone home screen, swipe left and the Search bar will appear.
Step 2. Tap on it and search for Settings. Look for a folder name on the right side of the Settings results page when you search for Settings. There is a name on the right that indicates the location of the Settings icon. Just back to the Home screen to check if still the setting icon missing on iPhone.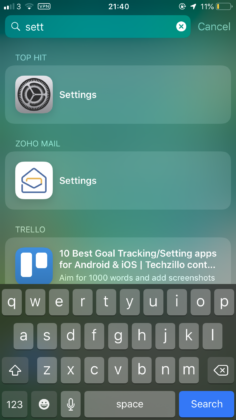 Reset Home Screen Layout
If you already successfully find the Settings app through the Search feature but can't see it on the home screen, launch Settings → General → to Reset Home Screen Layout. After that, the layout of your iPhone will take it back to its original state.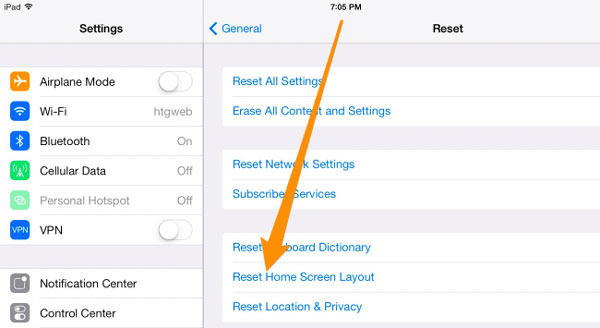 Force Restart iPhone
Should you have been unable to find the Settings app after searching for it in Spotlight, there might be a bug on your device that prevents the Settings app from showing up. Try to force restart your device, the software will refresh and analyze for any problems. This is an easier way to troubleshoot your software.
On iPhone 6S and earlier,
Press Sleep/Wake button & Home button until the Apple logo shows up on the screen.

On iPhone 7/ 7 Plus,
Simply long-press the Sleep/Wake key and Volume Down key.
Wait for the Apple logo to appear.
On iPhone 8/ 8 Plus, iPhone X, or later,
Quickly press and release the Volume Up button, followed by the Down button. Hold the Power button until the Apple logo shows up.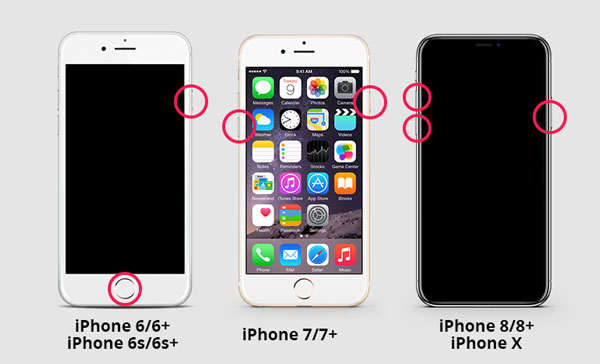 Restore iPhone via iTunes
If the Settings icon still won't come back, you always have the option to restore your phone. Please note that using iTunes to restore will remove all data from your iPhone. After backup your iPhone, try to restore iPhone to fix the missing Setting icon issue as described in the following steps.
Step 1. First, connect your iPhone to a computer by a USB cable.
Step 2. Next, run the iTunes app on your computer.
Step 3. On the left side, select the iPhone icon.
Step 4. Once you have clicked the "Restore iPhone" button, your system software will be reinstalled, and your iPhone will automatically resynchronize when the process is complete.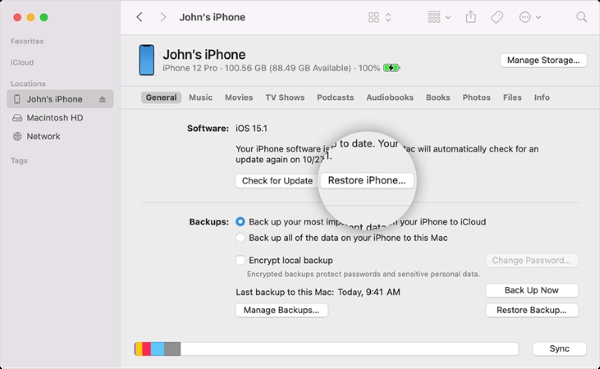 Solution 2: Fix Setting Icon Missing on iPhone via TunesKit iOS System Recovery [Clean & Safe 100 %]
It is still possible the setting icon on iPhone missing despite your attempts to do all of the above methods. By the way, if you guys use iTunes to restore iPhone, there is also the risk of losing data. You want to give up? No, it's not the right time. The guide above shows several ways to achieve this, but here we place additional emphasis on the simplest method.
If you want to see something truly amazing, check out TunesKit iOS System Recovery, a repairing tool that fixes 150+ iOS system issues, based on your requirements, whose functionality will blow you away. From iPhone setting icon missing, iPhone stuck on recovery mode, to iPhone won't update, it can handle any iOS issues. Simply download it for free to have a trial use, and is perfect for those iOS users who want to fix the iPhone issue remaining all of the important data.
Follow these steps so you can use this program quickly and correctly.
Step 1

Install TunesKit iOS System Recovery

There is one thing you should notice about this tool: it is not an iOS app. It is rather a desktop application that needs to be installed on a computer.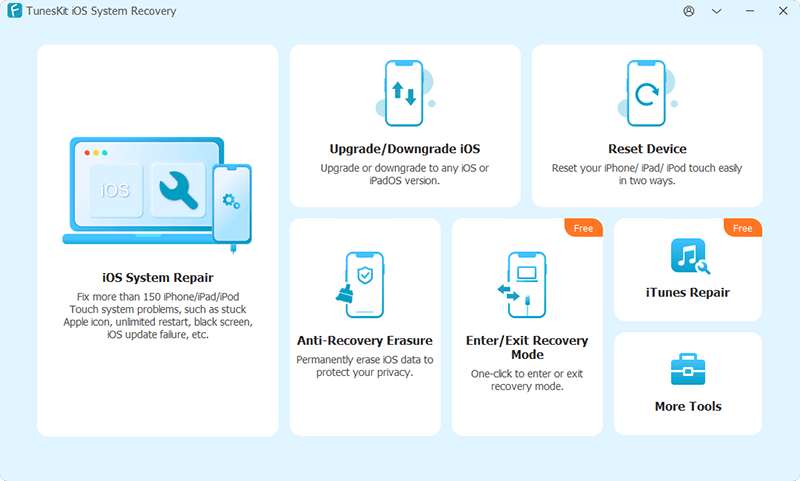 Step 2

Connect iPhone and Choose a Repair Mode

Once the program has been launched, connect your stuck iPhone and you just click on the "Start" option from the interface. Then just click on "Standard Mode" to repair.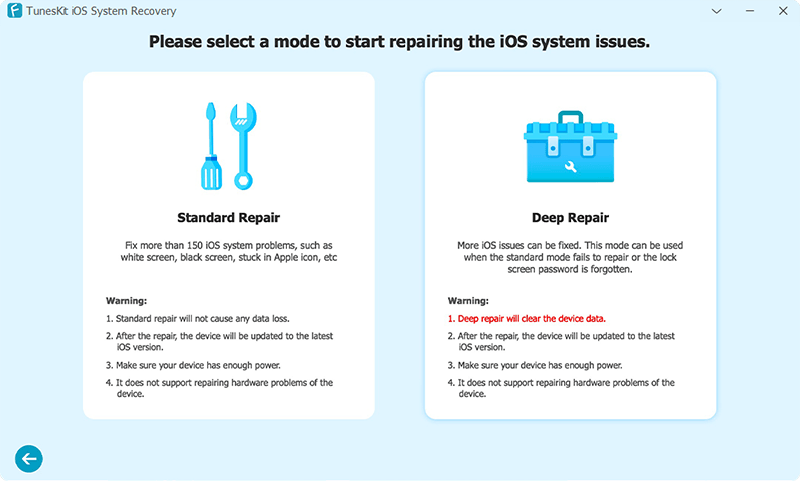 Step 3

Download iOS Firmware

On this page, you'll see all of your phone's details. Should the device not be able to read or read incorrectly, please choose the right one manually and download the correct firmware.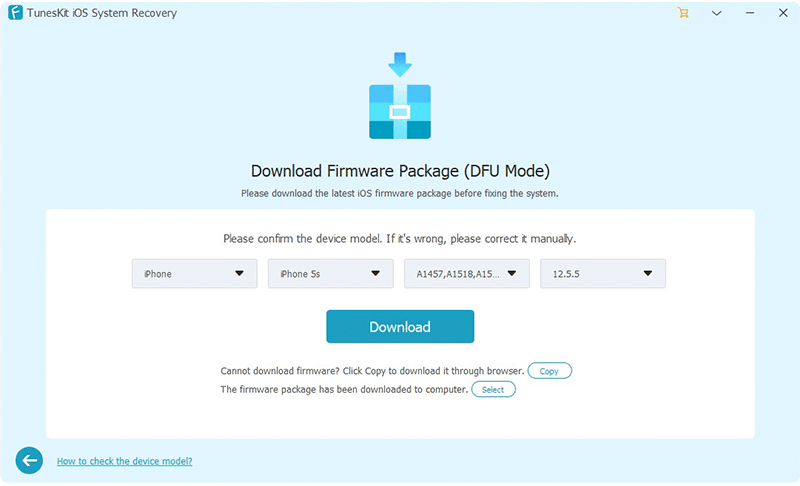 Step 4

Start to Fix iPhone Setting Icon Missing

You'll see an option to "Repair" after a successful download. Click on that and your iPhone Setting will be back in no time. Your iPhone will restart normally at the end of the process and you'll see this "Repair Completed" screen.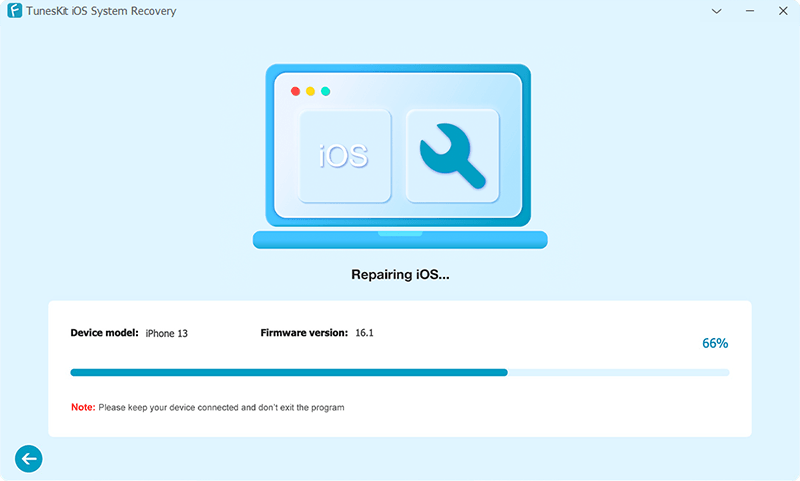 Conclusion
Using the methods described above, you should be able to resolve the iPhone setting icon missing issue and get your iPhone on the latest iOS version. If you have any such iOS problems in the future, or if you need to fix them much quicker, make sure to have TunesKit comprehensive toolkit at your hands.

Brian Davis has covered tech and entertainment for over 10 years. He loves technology in all its forms.