Calculator Disappeared on iPhone? 5 Effective Ways to Handle it
4 mins read
The more accurate and fast-speed calculation has appeared with the invention of electric calculator, which is able to reduce the probability of inaccuracy and errors of manual calculations. The easy taps figure out a series of complex numbers into a final scientific calculation outcome that gives the users the most accurate and fastest feedback. So whether it's about convenience or accuracy, the built-in iPhone Calculator works better than the traditional one.
In daily life, a built-in iPhone Calculator almost satisfies our needs for simple calculations. However, due to users' accidental deletion or other system errors, the Calculator may disappear from the Home Screen or the Control Center that affects the users' use of the Calculator.
The Calculator disappeared on iPhone? Why does it happen? And how to fix it? In this article, the reasons and 5 solutions recommended to solve the problem were all clearly written.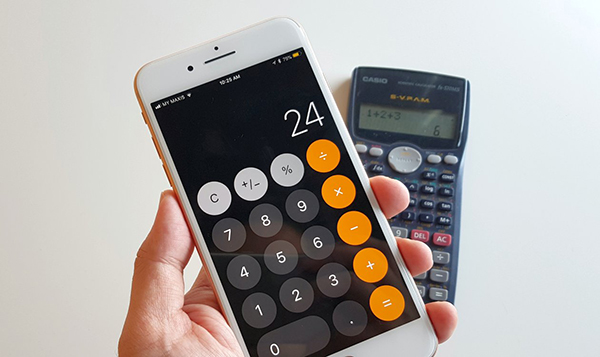 Part 1. Why did my calculator disappear on my iPhone?
The main reasons leading to the Calculator disappeared on iPhone can be roughly attributed to users' some mistaken operations. The Calculator may have been inadvertently deleted from the Home Screen layout or unloaded by the user on the iPhone, resulting in the Calculator icon being missing from your iPhone. In addition, it also appears when you jailbreak your device. The easy settings listed below can help you restore the Calculator on your iPhone if you have deleted or unloaded it on your device. If this does not work, a 100% working tool, TunesKit iOS System Recovery will be introduced to assist you in successfully retrieving your calculator.
Part 2. How to restore the Calculator on iPhone?
Method 1. Search for the Calculator
If you cannot find the Calculator on your iPhone, it may be hidden in some other folders that are not easily visible. You can swipe down in the middle of the Home Screen or swipe left to find the App Library that is shown next to the last page of your Home Screen and enter "Calculator" in the search bar to find the Calculator. The app will come out if your iPhone has already installed it. Tap and hold on the Calculator icon until the action bar appears. Then, tap "Add to Home Screen". Now, your Calculator is back on the Home Screen.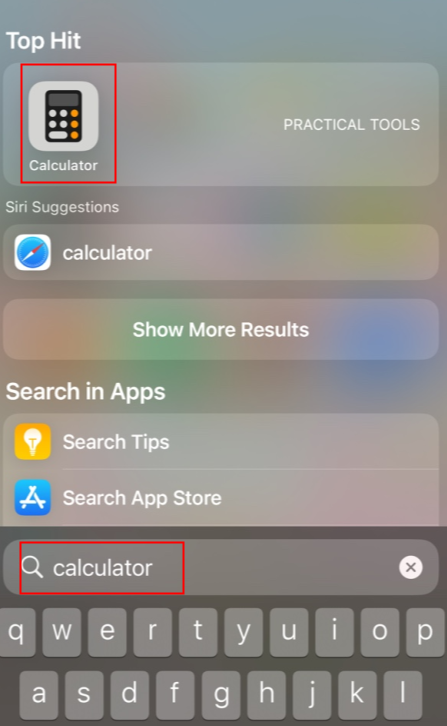 Method 2: Reinstall the Calculator on the Apple Store
If you cannot find the calculator on the search bar, it may have been accidentally unloaded, go to the Apple Store and reinstall it. Here's the way to solve the Calculator missing on iPhone.
1. Go to the Apple Store and tap Search.
2. Enter "Calculator" on the bar shown on top, then tap "search" right down your keyboard.
3. Find the Calculator, and normally it will be listed in the first place. Tap the cloud icon to install.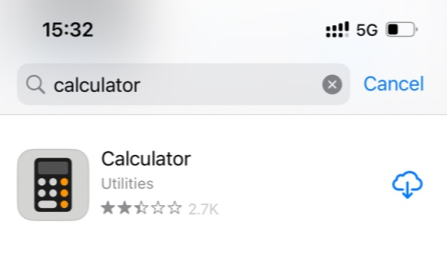 Method 3: Reset Home Screen Layout
All the built-in apps stored in the App Library can be reset to Home Screen if you choose to reset the Home Screen layout. Your photos, videos, or other files will not be erased in this solution. Here are the steps in detail.
1. Go to Settings.
2. Tap "General".
3. Choose "Transfer or Reset iPhone", and tap "Reset".
4. Tap "Reset Home Screen Layout".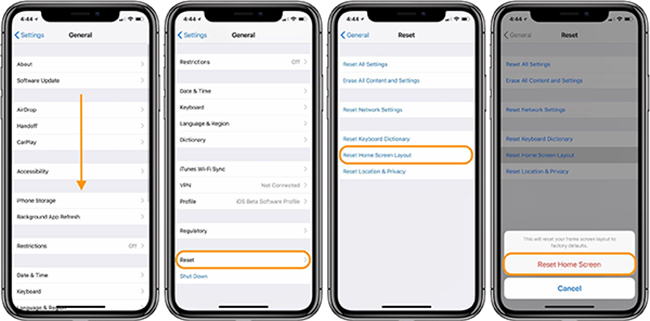 Method 4: Add the Calculator to Control Center
If you want to add a calculator to the Control Center, or if the calculator suddenly disappears from the Control Center, here's how to recover it.
1. Go to Settings.
2. Tap "Control Center".
3. Scroll down to find Calculator, and tap on icon "+" to add the Calculator on your iPhone.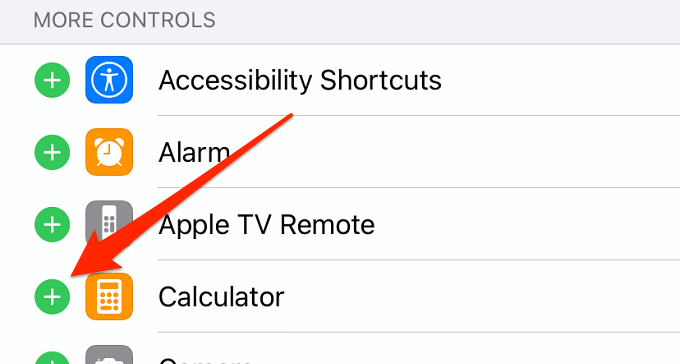 Method 5: Resolve the Calculator missing on iPhone with TunesKit iOS System Recovery
There is still another circumstance that I mentioned in Part 1 except for a mistaken operation. Some users have already jailbroken their devices and some files and applications have been erased from their systems. Under these conditions, the use of a professional tool for restoring the calculator is highly recommended.
TunesKit iOS System Recovery is an integrated system repair tool with a high success rate and simplified operation. It can fix more than 150+ system problems, including device problems, screen stuck, mode stuck, apple driver error and other problems. TunesKit iOS System Recovery enables system upgrade and downgrade, reset device, enter or exit recovery mode with one-click. A simple interface and detailed step-by-step instructions are provided by TunesKit to help you successfully and easily fix your iOS issues such as calculator missing on iPhone.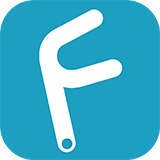 Characteristics of TunesKit iOS System Recovery:
It can fix 150 + system problems.
Simple interface & Detailed guide
High success rate & Unlimited Usage within Validity Period.
Fully compatible with most iPhone models.
Fix your iOS devices without losing any data
Try It Free
600,000+ Downloads
Try It Free
600,000+ Downloads
Here is the step-by-step guide using TunesKit iOS System Recovery.
Step 1

 Connect Your Device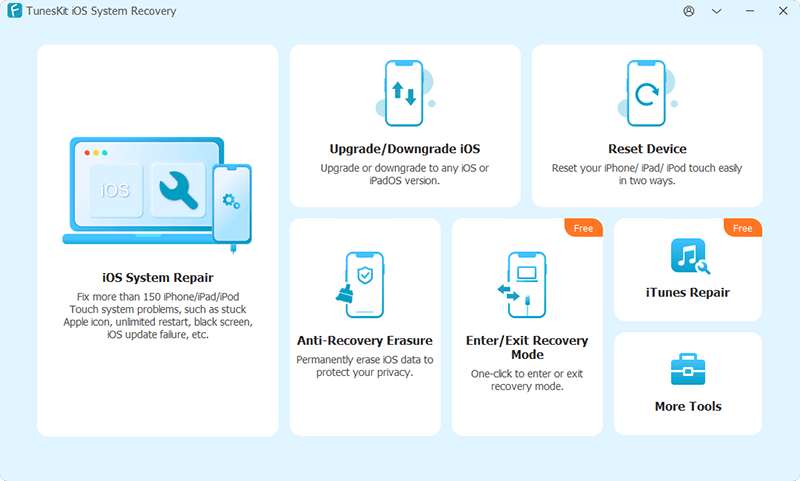 Please download TunesKit iOS System Recovery first, then launch it. Connect your iPhone to your computer with USB cable and click "iOS System Repair". Make sure your device keeps connecting in the whole process.
Step 2

 Choose Problems & Repair Type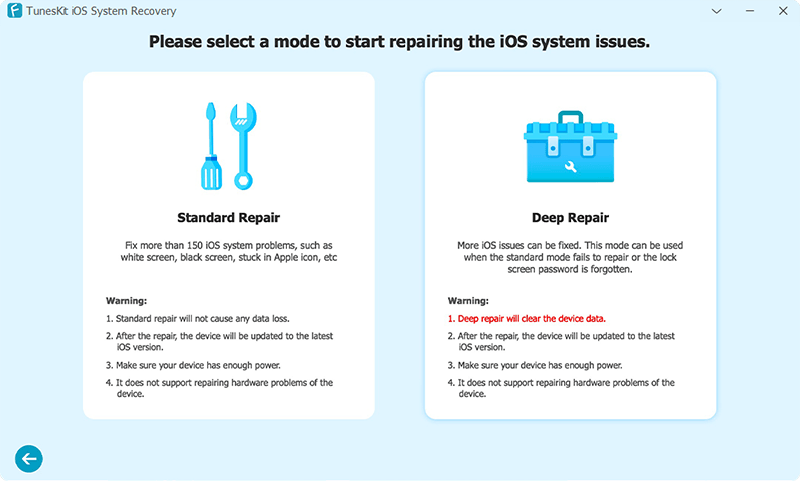 Choose "Device Problems" displayed on the left of the interface, then click "Start". Turn to "Standard Repair", the data will not be erased in this mode. Standard Repair is recommended first. And if it still does not work, try to use Deep Repair, which will erase all the device data. Choose the appropriate mode to fix your system problems.
Step 3

Download Firmware Package & Start to Repair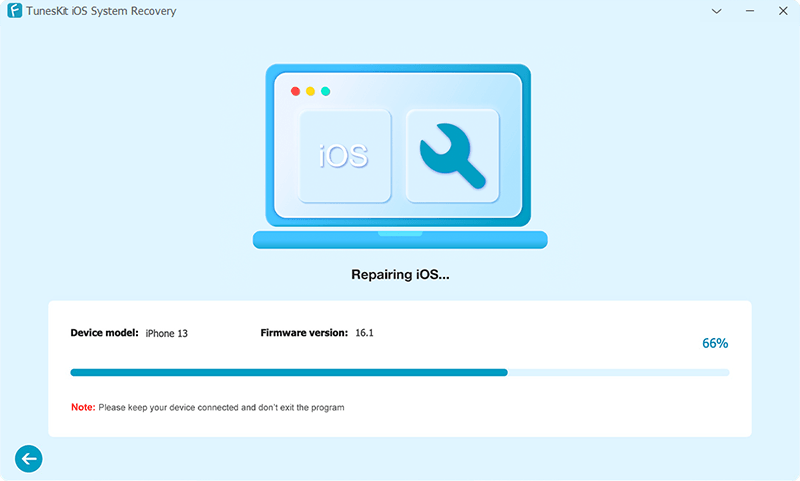 Please check your device's info and then download the firmware package. After verification, click "Start" to fix your system. Be patient and wait for it. It only takes a few minutes to fix your iOS system. Finished!
Conclusion
All in all, it's easy to figure out Calculator missing on the iPhone with these 5 effective solutions. You could restore your Calculator with simple settings or use TunesKit iOS System Recovery which is highly recommended for its high success rate and easy-to-use. Hopefully, this article may provide you with some useful information in solving the problem.