[DVD to Cloud] How Can We Upload DVD to Cloud?
Posted by Adam Gorden on Sep 10, 2020 6:13 PM • Category:
Convert Videos
4 mins read
With the rapid development and wide application of digital files, we have to admit that DVDs are gradually disappearing from this world. It is easy to find that fewer computers or laptops with DVD drives are produced. DVD players are more difficult to find, too. Though there are still multiple DVD lovers, who really love and cherish their precious DVDs. It will be awful if they cannot find a tool to play them. Can they find a good way to save DVD and play them easily? There is a great answer: why not upload DVD to cloud!
Cloud is really a good place to store DVD. If you put DVD there, you do not need to worry about the possibility of losing any DVD or breaking DVD because of earthquake, drought or, other accidents. Another advantage is you can watch DVD on phone, tablet, PC or other devices at any time. Cannot wait to put your DVD on cloud? Wait a minute. You still have a question need to solve. That is, you can't do it directly. You have to convert DVD to the formats cloud supports first.
Part 1. The Formats Cloud Supports
There are many kinds of cloud on the internet you can choose, like Amazon Cloud, iCloud, Google Drive, etc. Different cloud storage services support different formats. For instance, Amazon Cloud supports MP4, QuickTime, WMV, AVI, MTS, MPG, ASF, HEIF, HEVC, Flash, and OGG. iCloud supports MP4 and MOV for videos. If you want to choose a kind of format suitable for most of them, you should select MP4.
Even if you already know what kind of format you need, another thing is needed to rip DVD to cloud-compatible formats and decrypt them to upload DVD to cloud. This tool is a DVD ripper.
Part 2. TunesKit DVD Ripper - a Magical DVD to Cloud Ripper
There are a lot of DVD rippers on the internet for you to choose. But selecting one that can perfectly meet all your need is very hard. TunesKit DVD Ripper is just such a DVD ripper. Just know about the key features of it and you will agree with me.
This DVD ripper is able to convert DVD or other videos to 250 + formats without data loss, like MP4, WMV, 3GP, SGP2, AVI, MOV, ASF, and so on. Its converting speed is 60 times faster than other DVD rippers. It can support 68+ frequently seen devices such as iPhone, iPad, Apple TV, Samsung TV, and others. You can also use it to rip and upload DVD to Facebook, Plex, Vimeo, etc. Some cloud requires that the uploading videos cannot be larger than 2G and cannot be longer than 20 minutes. So, you need the function of dividing DVD into some parts, which can be satisfied by TunesKit. And it is easy to use, for you can rip DVD to cloud by only 4 steps.
Step 1

Open TunesKit and Add DVD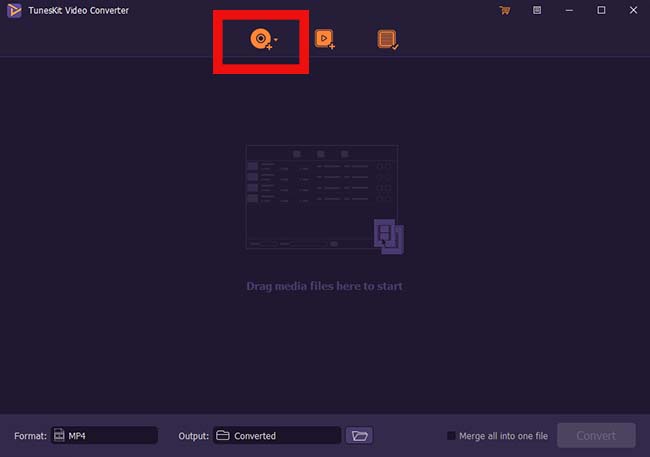 Step 2

Choose the Target Format

Tap the Format button. Choose the Encoding mode and you will see some formats of 5 groups. Here we suggest you choose MP4 because it is accepted by most cloud. MP4 is the first one of the General Video. At last, click the OK button to confirm all your operations.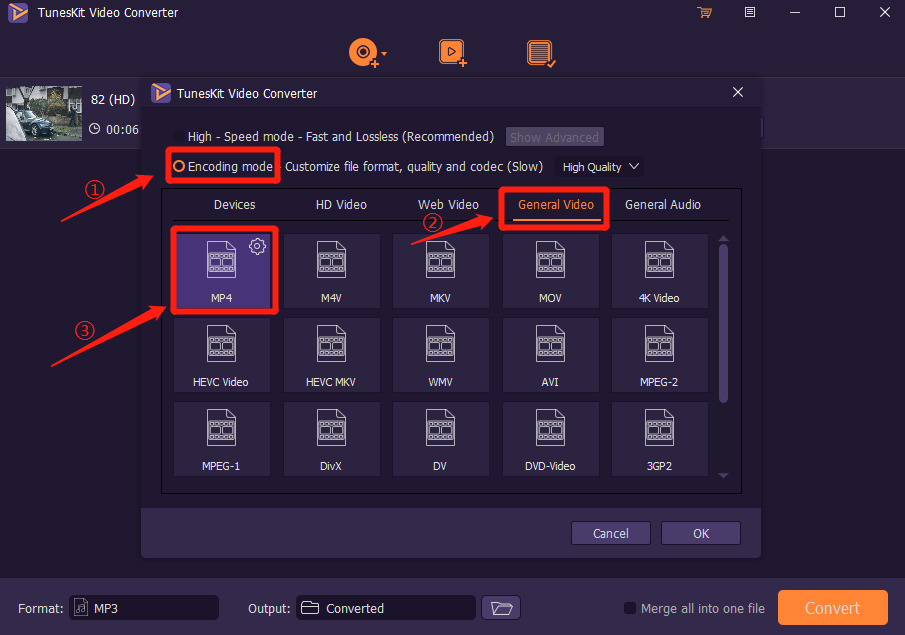 Step 3

Edit the DVD

You can split your DVD to small ones if the cloud you choose has some requirements for length of video. Click the Edit button

to start to edit it. Click the Trim button. You need to use the two white icons at the two ends to decide the part you want and click the red scissors. Then you get this part. Tap the OK button.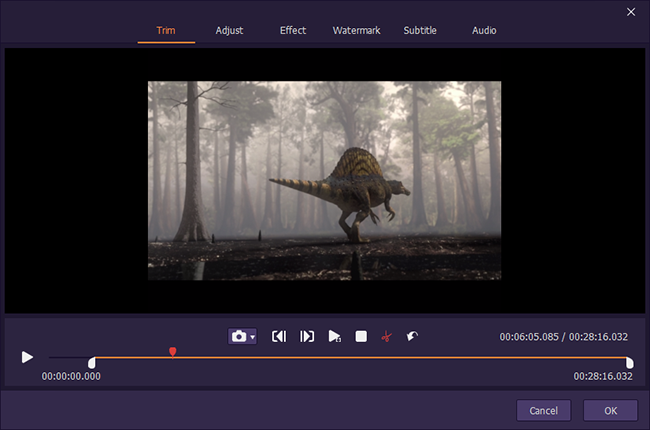 Step 4

Rip DVD to Cloud

Click the Convert button to convert DVD. Then find the Converted button at top of this interface, where you can see your converted DVD videos. Now you can begin to upload your DVD to cloud.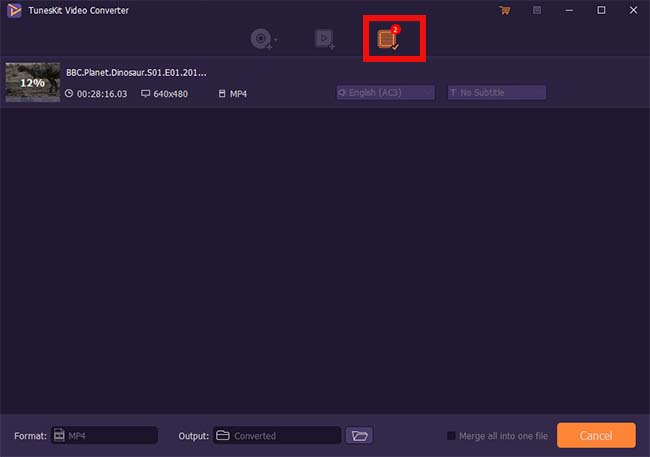 Part 3. Put DVD on Cloud - Taking Amazon Cloud as an Example
In the previous process, you already rip the DVD to MP4 format. At present, you are only 3 steps away from success. Here I will tell you the specific steps to put your DVD on cloud.
Step 1. Search for Amazon Cloud on a browser and find out the Amazon Cloud website. Sign up and log in.
Step 2. Now you see the interface of Amazon Cloud. It is easy to find an Upload button. Click it.
Step 3. Click the File button and pick the converted DVD videos. Tap the OK button. Find a folder to save them. The rest you need to do is just waiting.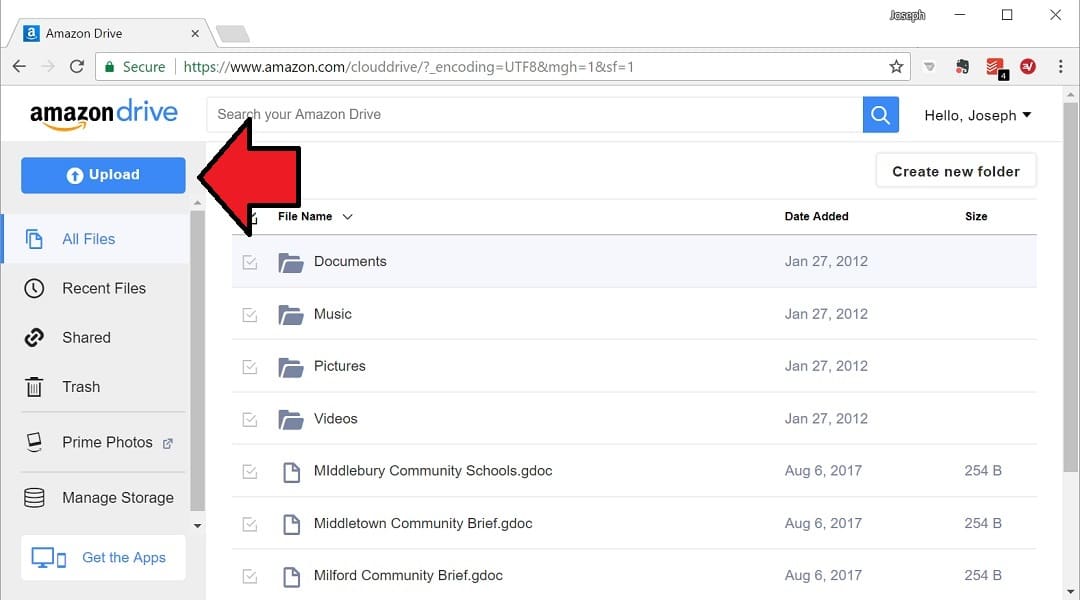 FAQs about How to Upload DVD to Cloud
Q: I want to upload my DVDs to Microsoft OneDrive, what kind of video format should I choose?
A: Microsoft OneDrive supports 3G2, ASF, BMP, WMV, HEVC, M2TS, M4V, MOV, 3GP, MP4, MP4V, MTS, TS. Just choose one of them.
Q: I want to rip my DVD to 3GP or ASF. Can TunesKit DVD Ripper support it?
A: Yes! TunesKit DVD Ripper supports 250+formats. It can meet all your needs.