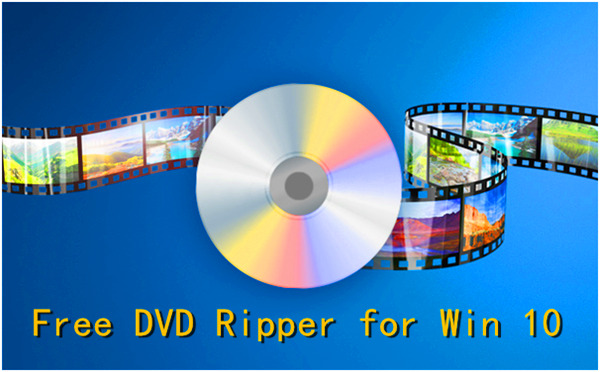 Come to think of it, DVDs have been in the limelight for a considerable amount of time. Many users perceive other options like Blu-ray technology to be the boom in this technological era. But that's not the case; DVDS still scoop the dominant position amidst the available optical disc storage medium options. DVDs can store your data for an unending number of years.
Forget about the stockpile in your living room corner.
There is a way to break free from that and play your movies and videos on Kindle Fire, iPad, iPhones, and much more. DVD Ripper! We bring you 6 best free DVD rippers for Windows 10 to manage your data, aligning you to today's lifestyle and technological advances.
1) WinX DVD Ripper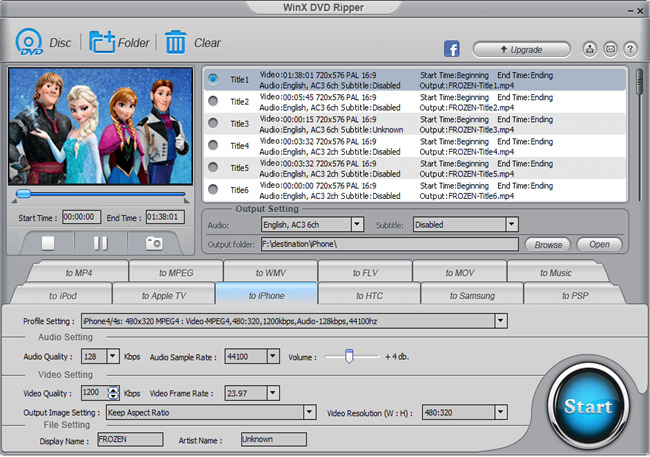 WinX is a pro-free DVD ripper Windows 10 best for ripping, converting, editing, sharing, among other abilities. It supports numerous formats, even though not all the portable device video formats. Besides, it also works perfectly for both the old and new DVDs. Being super fast, converting a full disc in 5 minutes, this DVD ripper boasts of being among the most excellent but free tools for your Windows 10.
Features:
It's an all-inclusive DVD ripper that supports damaged, scratched and bad sector DVDs
It comprises a special ISO image output that helps in keeping the original structure
It can optimize your output file size as well as reduce the CPU burden
This DVD ripper also has unique Disney Fake checking technology to avert a program crash and keep pace with new releases.
2) DVDFab DVD Ripper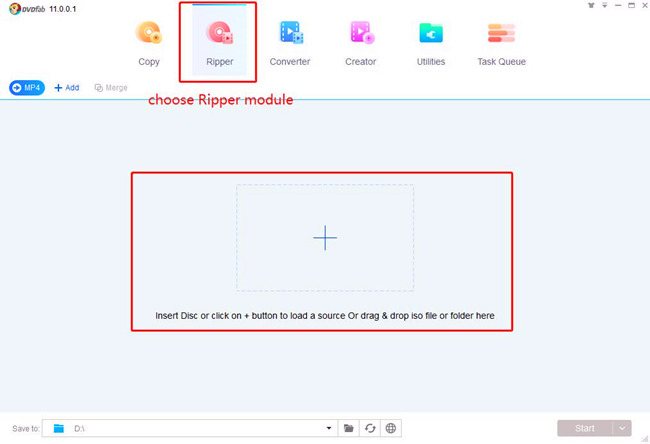 Super fast and fabulous is what best describes this free DVD ripper for Windows 10. It is a simplified version of DVD ripper that removes any available protection and gives open ways to Blue-ray copy, video converter, DVD copy, and ripper all combined. Even though it comes with limited copy modes and conversion profiles, the free DVDFab DVD Ripper has great customization options and can encode multiple languages in one video.
Features:
It has state-of-the-art technology that bypasses Blue-ray protections
It also can convert DVDs, videos, and blue-rays to other video formats while retaining the original quality
This DVD ripper is multipurpose, working as a copy and converter tool.
3) Freemake Video Converter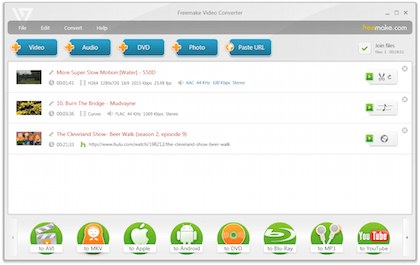 This is a one-stop-shop video converter, working well to fulfil your converting, editing, and burning needs. There is no limit while dealing with this free DVD ripper for Windows 10. It handles over 500 formats for free! And it doesn't end there; it can rip 40-hour footage into one DVD. Furthermore, make use of it and download movies and videos from numerous streaming services like YouTube, Vimeo, Vevo, among others.
Features:
It can rip unprotected DVDs, subtitles being no determining factor
It lets you download and alter clips from numerous streaming services
Apart from Windows 10, it can also automatically upload audio and video files to iTunes and iCloud.
4) MakeMKV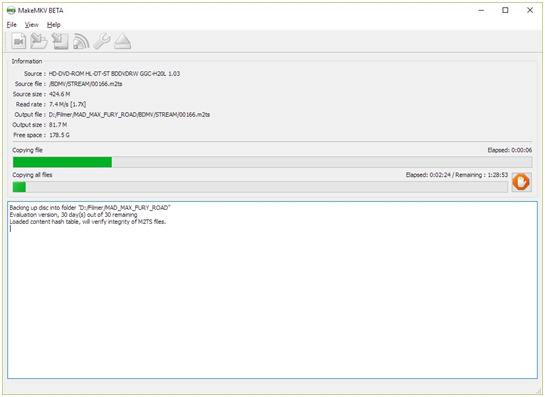 MakeMKW is a free DVD ripper Windows 10 that looks simple but is very powerful. It can handle Blue-ray discs alongside DVDs. Even though it has fewer customization options, this DVD ripper is easy to manage. No complex configuration but just analyzing, ripping and you are good to go.
Features:
A simple user interface
It can handle both DVDs and Blu-ray discs
It's effective and will keep all metadata intact. No data loss
It is super fast.
5) BDlot DVD ISO Master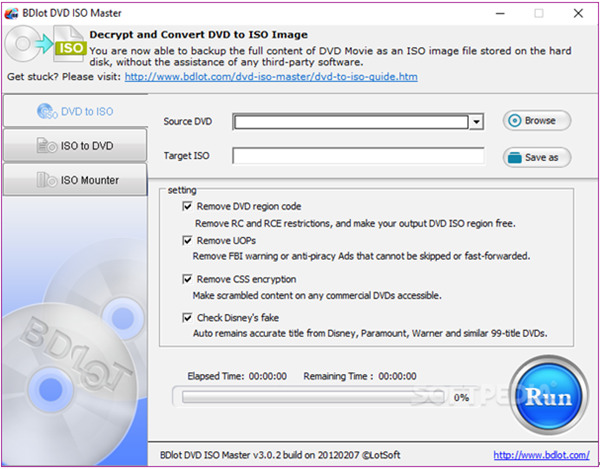 Whether you want to mount ISOs or rip your DVDs, this ripper is ready for free. Its compatibility makes it workable with not only Windows 10 but various operating systems. Once you choose a source folder, go ahead and select where your ripped DVD should be saved. And it will only be a matter of a few seconds for the ripping to commence. It also has advanced editing abilities enabling you to crop, preview, and perform many other functions.
Features:
It functions as mounter and as an ISO burner
It has a strong reading ability that supports any type of DVDs and DVDs
You can backup your DVD to ISO without data loss or compression
It also focuses on Error Proofing Technology and it guarantees data integrity during the burning and ripping sessions.
6) HandBrake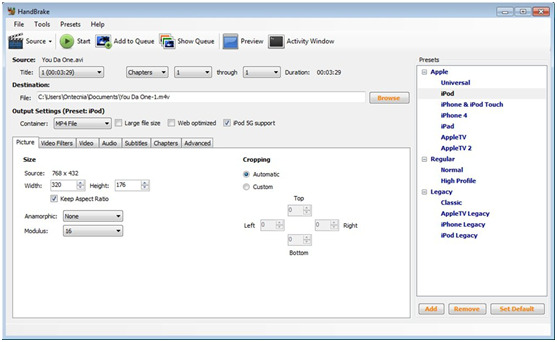 The last best free DVD ripper Windows 10 but not least on our list is HandBrake. This ripper comes with extensive editing capabilities, making it a one-stop ripper, burner, and transcoder tool. You choose to rip your DVD via DVD or Blue-ray for quality output. Handbrake is also easy to use, requiring no tech-how qualities.
Features:
You can rip a particular title from your custom subtitles
It supports Blu-ray discs
It has a user-friendly interface
It also harbors numerous editing capabilities like crop, cut, and paste, among others.
More Professional DVD Ripper for Low Budget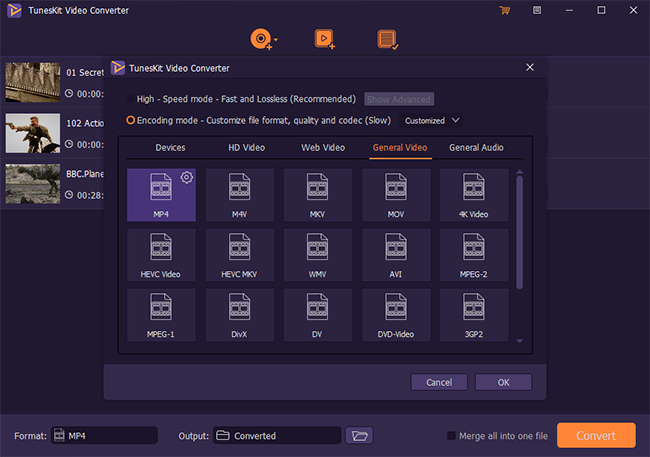 You can also get other powerful DVD rippers for your Windows 10. We recommend TunesKit Video Converter for Windows. This is a versatile tool, effective in ripping at a faster speed with no quality loss. Even though it's not yet free, it is superb when it comes to ripping any commercial or protected DVD movies. You can use it to convert over 150 videos and audio formats, add special effects and edit your files to perfection. Now just download the free trial version below to test it out by yourself. For full tutorial, please visit this user guide.
Summary
Many users opt to play movies or videos on various devices for obvious reasons. A typical example is where your office computer's operating system is Windows 10. What if this is what you use during your free time to watch movies? You will need to rip videos and install or transfer them to your PC. So, that's why we have focused on some best free DVD ripper for Windows 10. The above tools come with amazing features for your take. Whether it's a tool that supports Blu-ray discs, or a multipurpose one that functions as mounter and burner, you got all those here.

Nick Orin is a review writer, software geek and Mac OS enthusiast. He spends all his free time in searching useful software and gadgets to share with others.