[2020 Review] Top 10 Free DVD Rippers for Mac/PC
Posted by Nick Orin on Mar 13, 2020 11:21 AM • Category:
Cut Videos
4 mins read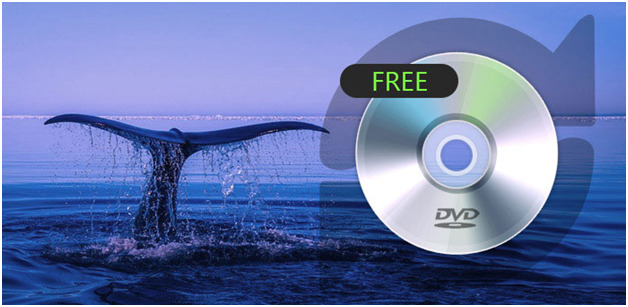 Are you looking to rip or convert some DVD content into digital files that can be stored in your computer? Or probably back up some media files on your hard disk for easily portability? Well, the internet provides you with an opportunity to do that with DVD ripper software. It's undeniable, however, that there is lots of crappy ripping software; they literally cannot deliver on quality. This article will make your life easy by providing you with the best free DVD rippers as well as their pros and cons. Scroll right down!
#1. WinX DVD Ripper (Mac & Windows)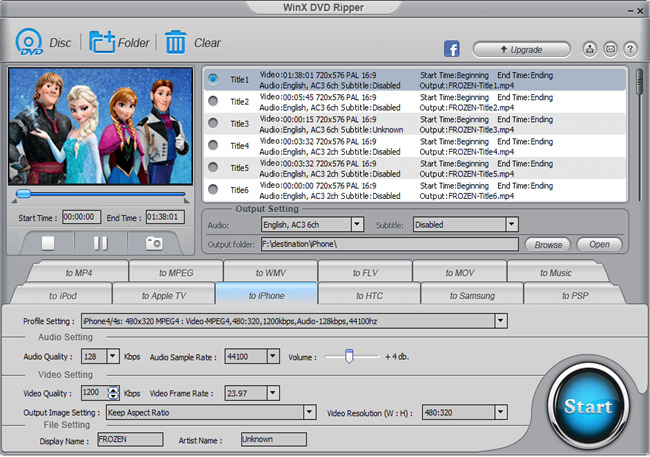 Appearing on top of our list, WinX DVD Ripper happens to be one of the best free DVD ripper software in the market today; and it is absolutely free. The software facilitates easy ripping of DVD, UOP, and Sony ARccOS among others. It comes with a powerful and easy to use functions, good quality video and audios, reasonable ripping speed as well as small sized file that make it easy to install and launch. The software is a 100% stable when running and also supports a wide range of video formats including AVI, WMV, MOV, MPEG1/2, FLV, and MP4 among others.
#2. BDlot DVD ISO Master (Windows)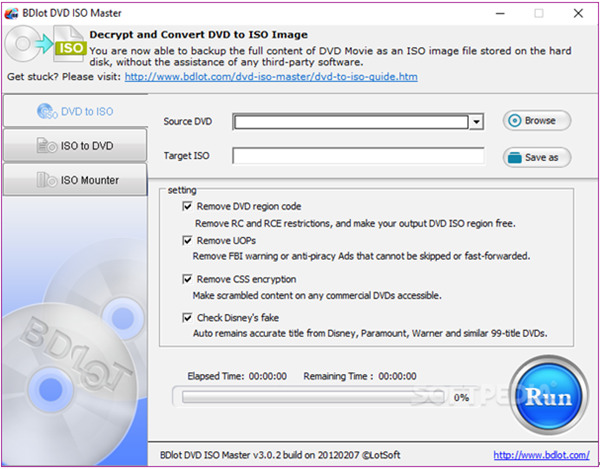 Authored by lotsoft, BDlot DVD ISO Master 3.0.2 enables uses save DVD content to ISO file for back up or future reference. It is also possible to burn ISO file into DVDs/Blu-ray Disc/ or CD. You actually do not need a third party DVD decrypting software to remove DVD region codes and protections such as CPPM, APS, Disney X,CSS, CPRM, BDlot DVD ISO does all that for you. However, the DVD converter free software abilities are mostly limited to ISO output files and hence you will definitely need thirdparty software to convert videos playable files on portable devices.
#3. HandBrake (Mac & Windows)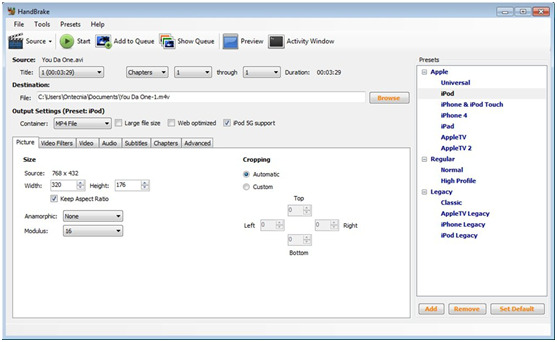 Developed by Eric Petit in 2003, Handbrake is free DVD rip software that has a remarkable review with regard to its functionality over the years. The freeware comes with plenty of features among them, the ability to convert plenty of file formats, rip DVDs, Transcoding, and batch encoding/processing among others. Considering it is a freeware, its abilities are worthwhile.
#4. Freemake Video Converter (Windows)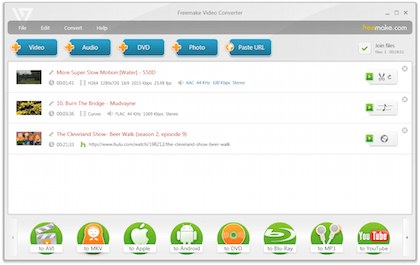 Freemake Video Converter is an open-source DVD ripping software. It popularly known for it's powerful, clean and clear User-Interface. With only a few clicks it is possible to process DVDs files into MP4s, or Transform M2TS files from Blu-ray discs. The software also facilitates easy conversion of videos/ movies to desired sizes and formats for easy play and storage. Most notably, this free DVD ripper is ads free!
#5. MakeMKV (Mac & Windows)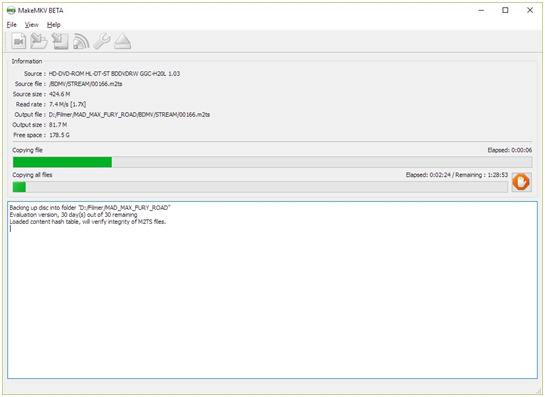 MakeMKV is a relatively popular free DVD rip software as it is available for both Windows and Mac operating systems. It shares a distinct similarity with DVD Decrypter software. MakeMKV facilitates easy ripping of DVDs and Blue-ray Discs; except that ripping of Blue-ray Discs is limited to a 30 day free trial after which you are required to pay for the service. However, DVDs ripping is possible after that duration.
#6. DVD43 (Windows)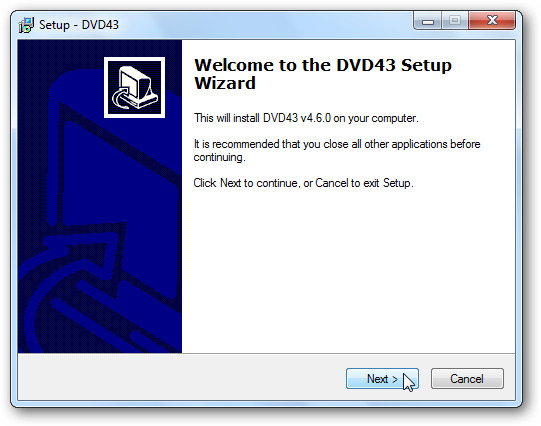 The software is only available for windows users. It has two versions i.e. DVD43 and DVD43 Plug-in that run on Windows bit 32 and 64 respectively. DVD43 has a powerful DVD decrypter tool that allows easy ripping and saving of video files to your computer/hard disk. It also has the ability to remove most copy protections.
#7. DVD Shrink (Windows)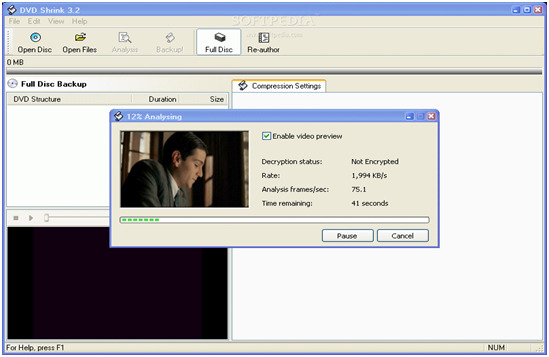 DVD Shrink is free DVD ripper software that only runs on Windows OS. The program has the ability to load or rip content to or from DVDs and CDs. Besides, Users can compress files to fit into a 4.7GB disc or any other size and also deselect unwanted audio or subtitle parts before actually ripping.
#8. DVD Decrypter (Windows)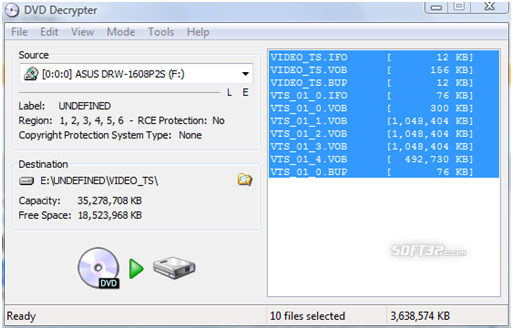 Using this program provides you with an opportunity to rip DVD content into VOB and IFO or only ISO file. It comes along with a plethora of advanced settings and tools that allow you to tune your output files. Even though its official website was shutdown, the program is still available on some trusted sites.
#9. MediaCoder (Windows)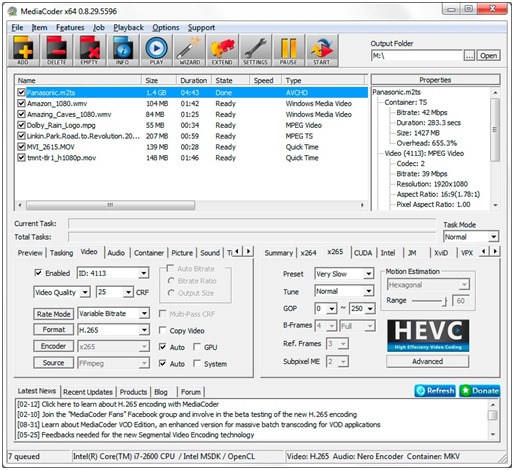 MediaCoder is not only an extracting and transcoding program but also a freeware DVD ripping tool for the Windows Microsoft OS.The software is remarkably easy to install and stable when running. Even though it is a relatively powerful free DVD ripper, its ability is limited to the version CSS-protected DVDs meaning that not all DVDs can be ripped using the software.
#10. Format Factory (Windows)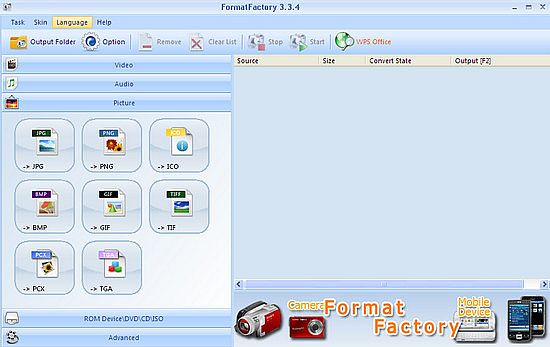 Developed by Chen Jun Hao, Format Factory is not only a media converter tool but also a DVD and CD ripping software to a whole range other formats. Creating .iso and .cso files is also possible when using this application. Unfortunately, the software does not support copy protection removal.
Conclusion & Tips
After exclusive testing and evaluation, the list above provides you with the best there is in the market as far as free DVD rip software are concerned. However, if you are looking for a more effective, powerful, fast, intuitive DVD ripper software, then TunesKit Video Converter is the way to go. Through the program, it is possible to rip your DVD to any format. The program comes with an inbuilt DVD DRM removal plugin feature that allows you to convert DVD to simple videos; playable on simple devices such as phone. Try it out today and you will not regret!

Why Choose TunesKit DVD Ripper?
Rip DVD to any video format easily and efficiently
Convert any DVD files with lossless quality
Support tons of video and audio file formats
export the converted files onto any devices
Simple to operate with a friendly UI
Try It Free
600,000+ Downloads
Try It Free
600,000+ Downloads
See Complete Guide::