How to Jailbreak iPhone to Unlock Carrier
Posted by Leonard White on Agu 23, 2023 12:00 AM • Category:
Unlock iCloud
5 mins read
Have you ever bought an iPhone with a Carrier Lock? Which means the users can only use a specific carrier.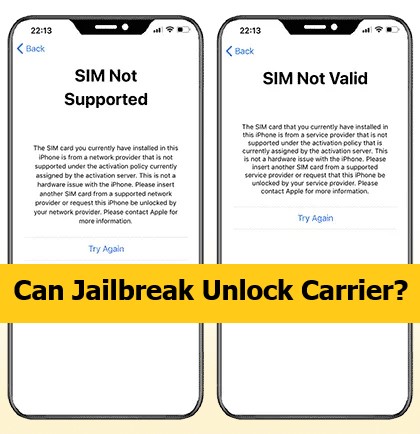 As we know, jailbreaking is an option for iOS users to gain the freedom to use their iPhones. You may wonder "Does jailbreaking an iPhone unlock the carrier?". This post will answer your question about it, and guide you on how to jailbreak iPhone to unlock carrier.
Part 1: Does Jailbreaking an iPhone Unlock the Carrier
Can jailbreak unlock carrier? No. But after you jailbreak your iPhone, your carrier-locked iPhone can be unlocked by further steps. In other words, jailbreaking is just a part of the procedure of unlocking carriers.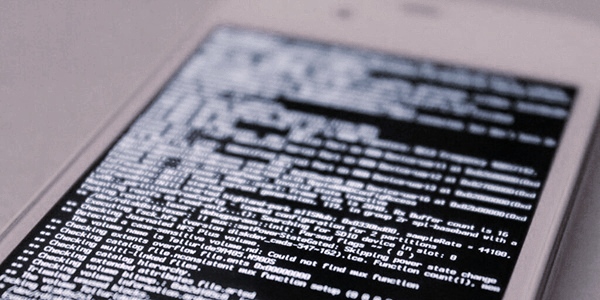 Jailbreaking is a process that installs extensions to add specific functionalities, remove some restrictions, and solve issues. However, it may bring some risks, such as losing the warranty, random crashes, and attacks from hackers.
Carrier Lock is also known as SIM Lock and Network Lock. It is a software feature to ensure the iPhone cannot be used on other carrier networks. As the Carrier Lock is a software issue, jailbreaking can help users unlock the carrier.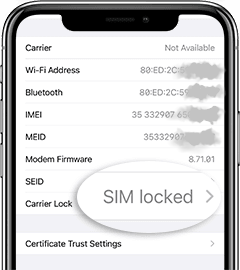 It requires expert skills to reach success. Some effective third-party services will be listed below.
Part 2:Unlock Carrier by IMEI [Online]
Jailbreaking a SIM card using IMEI to unlock your Carrier-locked iPhone is an effective and permanent method. In this method, the warranty of your iPhone won't be voided. Before diving in, you can view these ways to check the IMEI number on your iPhone:
1. Go to Settings and click on General. Tap on About and navigate to IMEI.
2. Check the number from the back of your iPhone.
3. Find the IMEI on your SIM card tray.
4. Dial *#06#. The IMEI will appear on the screen.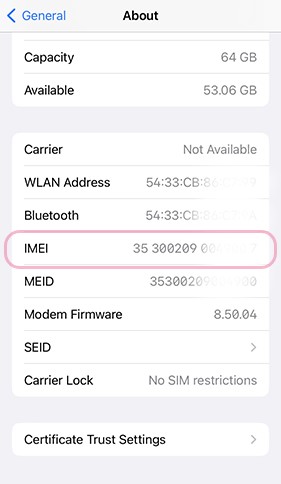 Let's take a closer look at websites for unlocking carriers:
#1. doctorSIM
doctorSIM is a great online tool to remove SIM restrictions at a reasonable price. Whether iOS or Android, you can unlock your phone easily with doctorSIM. It also enables users to check the IMEI blacklist, to make sure their device has not been marked lost, stolen, or has unpaid bills. Most customers are satisfied with their service.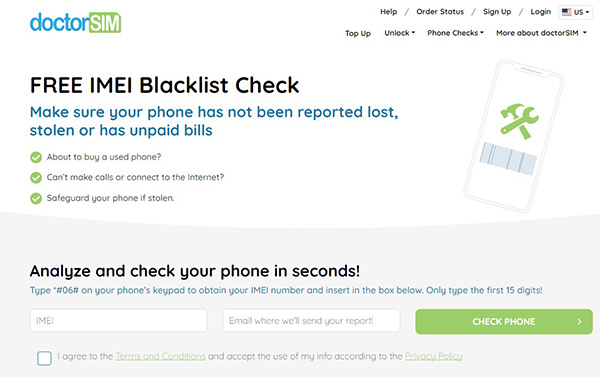 #2. Official Sim Unlock
Official Sim Unlock is one of the best solutions for carrier issues. There is no need to download and install anything, it will unlock your iPhone online. Official SIM Unlock also offers a wide range of services, which are compatible with the latest phone models. It may take 2 weeks to finish the process.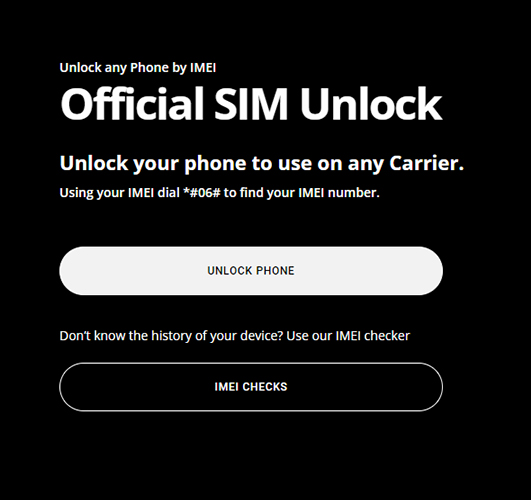 #3. Direct Unlocks
Direct Unlocks allows you to unlock your iPhone at home without hassle. What's more, they can process the unlock in less than 24 hours. Their professional customer service is available 24/7. With Direct Unlocks, you can get your iPhone unlocked totally legally, and safely. During the process of unlocking, you can track it as you like.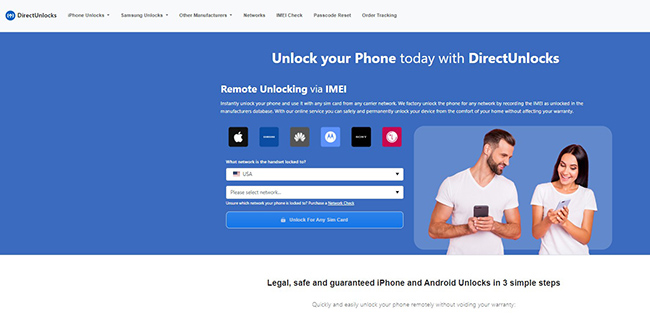 Part 3: FAQs About Jailbreak iPhone to Unlock Carrier
What are the benefits of unlocking Carrier Lock on my iPhone?
1. After unlocking the Carrier Lock, you can use a local carrier when traveling. It usually can help you save a lot. Without the Carrier Lock, you can insert a local carrier into your iPhone and use it normally.
2. In daily life, you can also turn to a cheaper carrier without restrictions.
3. If you're going to sell your iPhone, it will be more valuable if it's unlocked.
Is jailbreaking legal?
The legality of jailbreaking iPhones is a complex topic. Jailbreaking iPhones has been declared legal since 2010. Though you have the freedom to jailbreak your iPhone, you will face opposition from Apple and take some risks of jailbreaking.
Here are the consequences and risks you need to consider:
1. Voiding Warranty: Jailbreaking an iPhone voids its warranty with Apple. Apple may refuse to provide support or service for you.
2. Security Risks: Your iPhone will be exposed to security risks. This is because jailbreaking involves disabling certain security features.
3. Stability Issues: After jailbreaking, your iPhone may have compatibility problems, like crashes, and other software-related problems.
It's important to consider the potential risks, benefits, and needs before proceeding.
Bonus Tip: Unlock Activation Lock via TunesKit Activation Unlocker
If you bought a second-hand iPhone with Carrier Lock, you may also encounter an issue with iCloud Activation Lock. Activation Lock is a restriction that works when the device is reset without signing out of iCloud, to prevent anyone from accessing the device without Apple ID and passcode.
TunesKit Activation Unlocker now makes it easy for you to remove the Activation Lock. This tool is specifically designed for this task and issues like removing Apple ID without password, bypassing iCloud Activation Lock, and turning off Find My without passcode. It is a reliable tool that won't let out your privacy.
Let's get started:
Step 1:

Connect Your iPhone

Lauch the TunesKit Activation Unlocker on your computer. Connect your iPhone to the computer, then click on the Start button.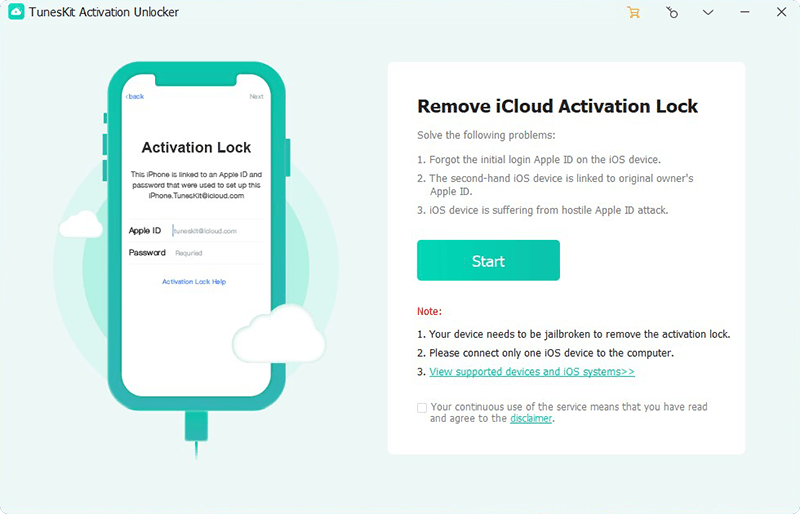 Step 2:

Jailbreak Your Device

After the procedure of downloading the jailbreak tool, you need to follow the instructions to jailbreak your iPhone.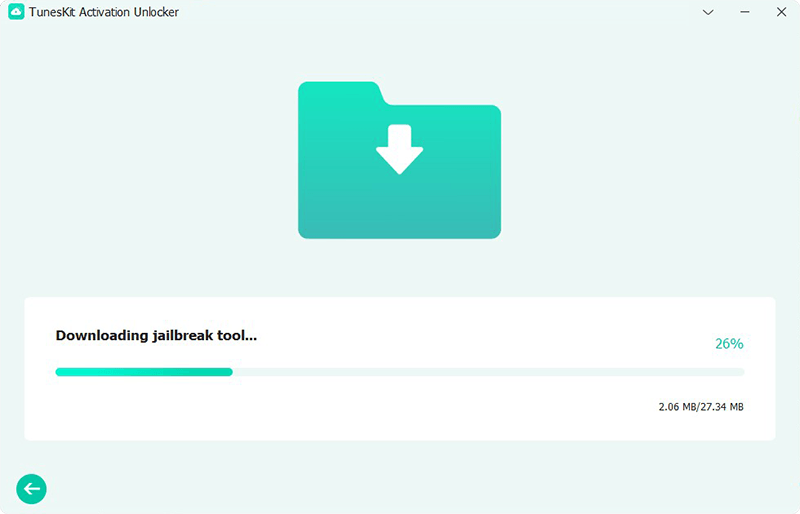 Step 3:

Unlock Activation Lock

When the jailbreak is done, you need to restart your computer and launch the TunesKit Activation Unlocker again to continue. It will start to unlock the Activation Lock on your iPhone.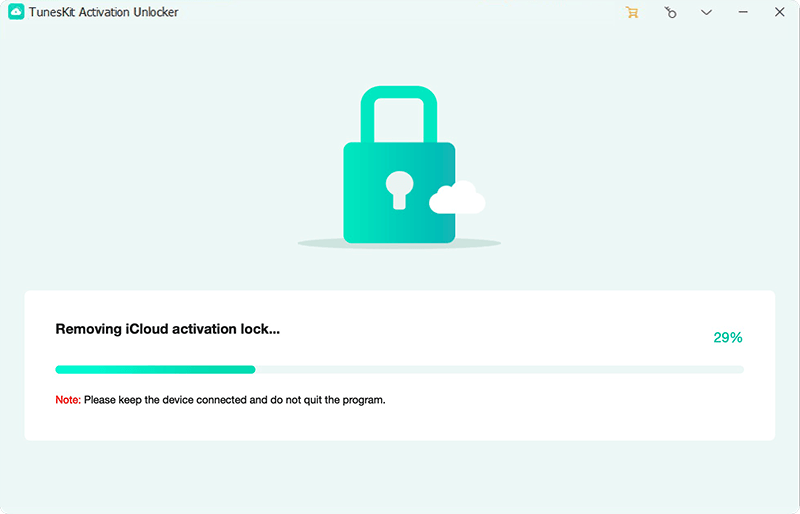 Final Words
Jailbreaking helps users to unlock carriers on their iPhones. TunesKit Activation Unlocker will help you when you are troubled with Activation Lock. Keep following us to learn more about iOS issues.