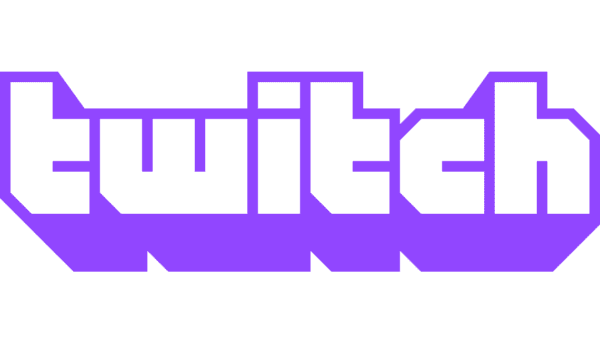 Twitch is the leading streaming platform that provides diverse stream contents to millions of audiences around the globe. The culture of Twitch streams and the beloved streamers have already become an important part of the popular culture.
There is no wonder that streamers and audiences will want to download streams or VODs (Video on Demand) to recreate videos, to simply watch those streams again in free time, or for other reasons. Many people are unclear about how to download Twitch videos. Therefore, this guide will explain how to download Twitch's ongoing streams and VODs.
How to Download Twitch VOD from Official Site
VOD (Video on Demand) is the archive of videos previously streamed live on Twitch. Twitch allows users to download VOD, but their own VODs only. However, it's worth noticing regular user accounts only have two weeks before the video is automatically removed from the platform's servers. On the other hand, the Twitch Partner or Prime User accounts have 60 days to download their videos since their videos can be kept on the platform for about two months after the video was broadcasted.
To download your streamed broadcasts or videos, just follow the steps below.
Step 1: You must enable archiving the VOD before downloading. To do that, go to the "Creator Dashboard", click the "Hamburger" menu icon on the top left, then "Preferences" > "Channel" > "Channel Settings".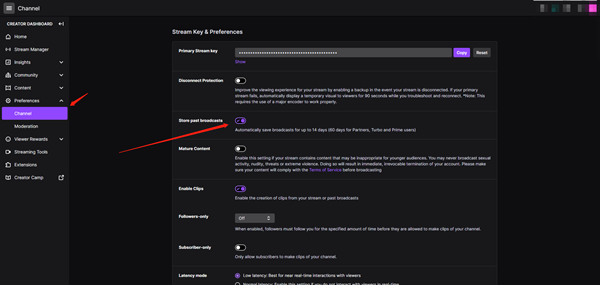 Step 2: From now on, all of your broadcasts and streamed videos will be available for download under the "Video Manager" option. Find and open the "Video Manager" in Twitch's main menu.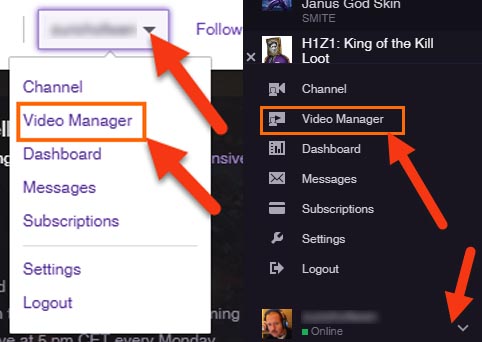 Step 3: When the window shows up, you'll see the thumbnails of all your videos. Below each thumbnail, you'll see a download link, and you can click on it to download the video from Twitch.
Download Your Own and Others' VOD and Streaming Videos from Twitch
When many users download videos from Twitch, what they actually want to do is to download stream recordings of their favorite streamers. Some users would even want to download the ongoing streams to catch the amazing moments as soon as they happen. Although Twitch doesn't offer such an option, it is possible to do it with third-party software. The best way to download other people's VOD and ongoing stream videos is to use TunesKit Screen Recorder.
TunesKit Screen Recorder is one of the best screen recorders. This program is able to record any videos that are playing on your PCs or Macs, and you can absolutely download all kinds of streaming or streamed video from Twitch by recording the screen playing them. If you want, you can only extract the audio from the videos. Dozens of formats are there for you to choose from so that you can play the videos on any devices and video players. The downloaded videos are of high quality with customizable resolution. Besides, you can set your own keyboard shortcuts to make the recording more efficient.

TunesKit Screen Recorder
Caputure videos play on your desktop, such as video calls and live streams
Record screen video and audio separately or simultaneously
Work well as a screenshot tool, output high resolution recordings
Convert recorded video to any format without watermark
Step-to-step tutorial to record Twitch videos
Step 1: Install and launch TunesKit Screen Recorder from the links above.

Step 2: Click on the camera-shaped icon to record the video on your screen. Then click on the Settings icon to configure settings for your recording. Here you can customize the format, the keyboard shortcuts, the saving location, the watermark, a series of audio and cursor options. If you want to include your microphone voice in the downloaded videos, select the microphone input besides the microphone icon. If you don't, click on the microphone icon to mute it.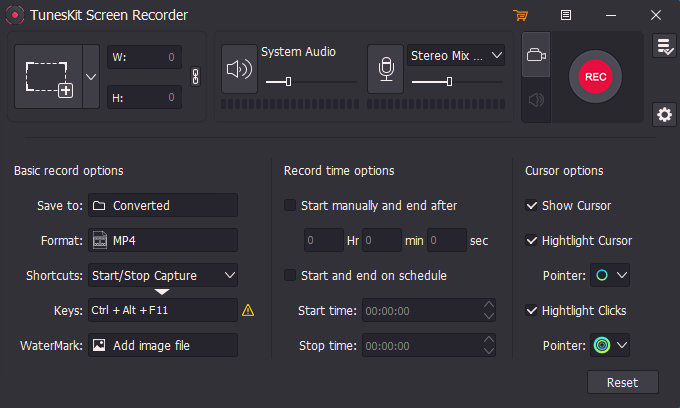 Step 3: Select the area you want to record and press the REC button to begin recording, which will delay for 3 seconds. When you've finished recording, click on the stop button to stop recording and save it to the local storage.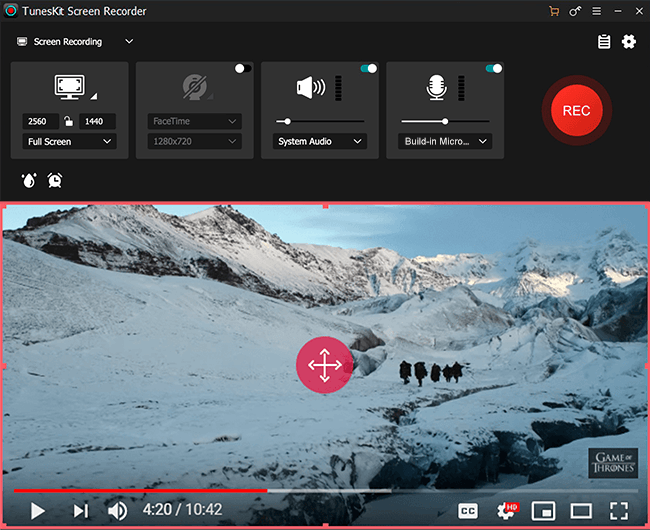 Step 4: You will be taken to the record history page. At the rear of each item, click on the "Edit Name" icon to rename the file and the "Edit" icon to simply edit the recorded videos.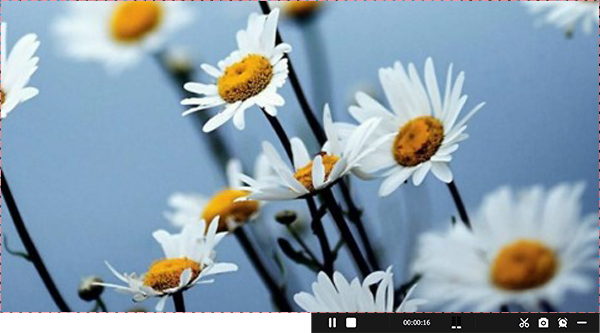 How to Download Others' Twitch VOD
If you simply want to download other people's VOD from Twitch, there is also another option. That is the Twitch Leecher. To download VODs with Twitch Leecher, follow the steps below.
Step 1: Download Twitch Leecher from GitHub for free. Install and launch the program.
Step 2: Find the Twitch VOD and channel you want, then copy the URLs and paste them in the designated area in Twitch Leecher.
Step 3: Press the Download button, then select the download location, video resolution, and start downloading the videos.
FAQ
1. Where can I find stream recordings (VOD)?
Available VODs can be found on the Activity Feed of a channel.
If you're watching a live channel, tap the Activity Feed icon located on the player. As for mobile devices, this for iOS is on the top left of the player, and for Android, it's on the bottom left.
If you're on the Search page or Following directory, tapping any offline channel will also take you directly to the Activity Feed.
2. Is it possible to download other people's stream videos via Twitch's official website or apps?
Twitch doesn't allow users to download videos or audios from other users, as they are part of their intellectual property. Therefore, you cannot download them from Twitch official website or apps.
Conclusion
The simple question "How to download a Twitch video?" turns out to be more complicated than most would have thought. Luckily, we have the complete answers to solve your problems thoroughly. With the methods above, you can download your own stream recordings or ongoing streams as well as others.

Nick Orin is a review writer, software geek and Mac OS enthusiast. He spends all his free time in searching useful software and gadgets to share with others.