How to Download Music from Beatsource
Posted by Adam Gorden on Jun 28, 2023 6:00 PM • Category:
Record Audio
5 mins read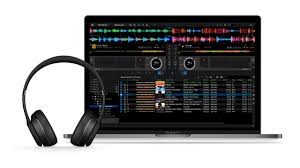 Discover the ultimate music streaming experience with Beatsource - the platform with over 10 million tracks from established and emerging artists. No matter your tastes, Beatsource offers unparalleled choice and quality that outshines its competitors. With its cutting-edge features and intuitive UI, Beatsource raises the bar for music streaming services by giving each customer an unmatched listening experience. Fans of music from any genre may depend on Beatsource to be their first pick.
Users may easily purchase and download music from Beatsource various genres and labels. Beatsource makes sure there are many options available for simple downloading, whether you're looking for the newest chart-toppers, timeless classics, or undiscovered gems from the underground scene. Beatsource music downloads are quick and require a few straightforward steps. You can download music tracks from it using a variety of techniques, so be sure to carefully understand each instruction.
Method 1: Download Music from Beatsource through Official Way
It is important to remember that buying music from the Beatport Store is the only official way to get it from Beatsource. Simply carry out the subsequent actions to achieve this:
Step 1: Log in to your Beatsource account. You can create one for free if you don't have an account.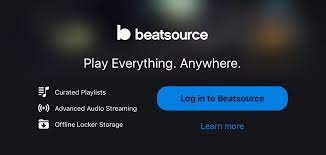 Step 2: Browse Beatsource to find the music you want to download.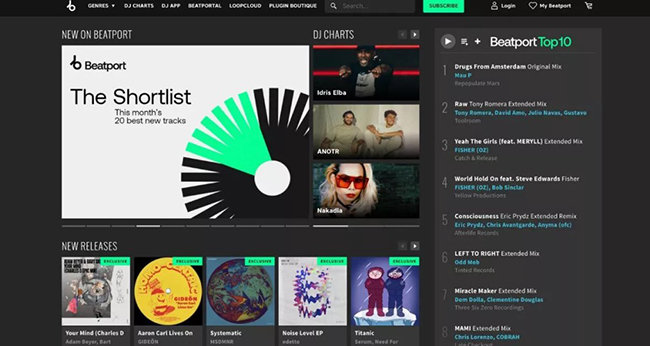 Step 3: Once you've found the song, click on it and select "Buy".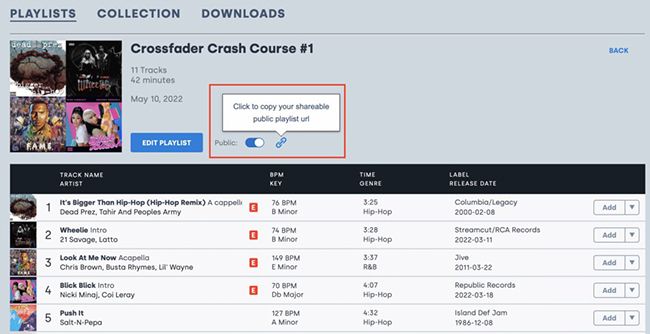 Step 4: You can listen to a music preview on the following page. Click "Add to Cart" after you are happy with the song's quality.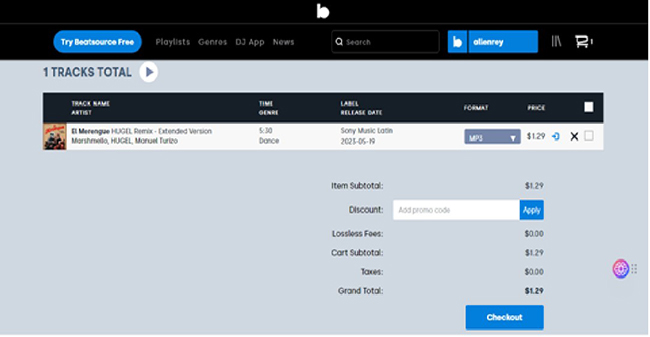 Step 5: You can choose a payment method and complete the transaction on the following page.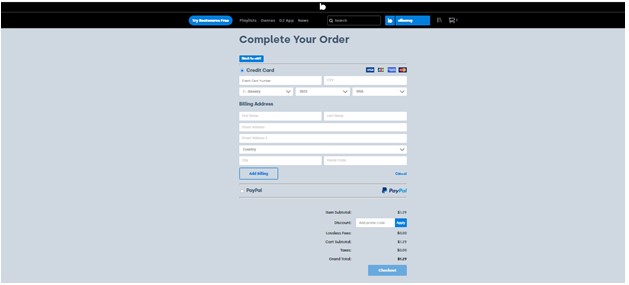 Step 6: You can download your song directly from Beatsource after payment.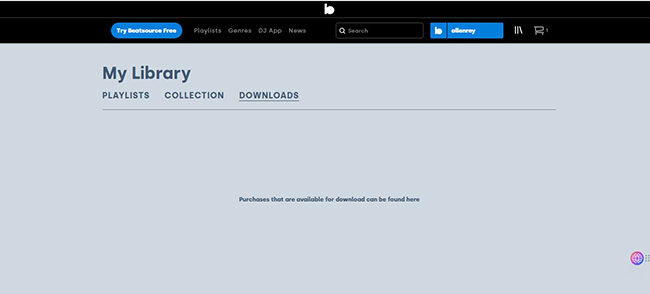 Method 2: Download Music from Beatsource with TunesKit Audio Capture
TunesKit Audio Capture is a versatile and powerful audio recording software that allows users to capture and extract audio from various sources on their computer. It can record audio from a variety of sources, including online streaming services, audio files, and even your microphone. TunesKit Audio Capture records audio in high quality, so you can be sure that your recordings will sound great. Plus, it can save your recordings in a variety of formats, including MP3, WAV, AAC, FLAC, and more.
Thanks to its simple layout and directions, even non-technical users can use TunesKit Audio Capture in an easy way. Also, its advanced recording technology makes the software efficient to do several recording tasks simultaneously. Besides, it provides real-time recording without pauses or delays. After that, the software allows users to edit and tag the audio recordings. What's more, TunesKit Audio Capture serves music, audiobook, and multimedia creators. It lets you record audio for personal use, backups, sound effects, or podcasting or music creation.

Key Features of TunesKit Audio Capture
Record and download music from Beatsource
Produce high quality music recordings
Download several songs in bulk
Easy to use, even for beginners
Try It Free
600,000+ Downloads
Try It Free
600,000+ Downloads
Here are some quick steps on how to download music from Beatsource using TunesKit Audio Capture:
Step 1. Download and install TunesKit Audio Capture:
The first step is downloading and installing TunesKit Audio Capture on your computer.
Step 2. Configure the audio recording settings:
You should customize the recording settings to your requirements before downloading Beatsource music. Under the "Preferences" window, you can customize the output format, bit rate, sample rate and other parameters.
Step 3. Start recording music from Beatsource:
Visit the Beatsource website or app, and play the song you want to download. TunesKit Audio Capture should detect it automatically and start recording.
Step 4. Save Beatsource music:
When the recording is done, click the "Stop" button to end the task. The "Library" area of the main interface, which can be reached through the "History" option, will save all recordings, making it simple to go back and watch them.
Step 5. Converting Beatsource music to various file kinds (optional):
Using the "Format" icon, choose the preferred format from a list of supported formats to change the type of the recorded audio files.
That's it! Here is the answer for your question: can you download music from Beatsource? You can now easily download music from Beatsource with TunesKit Audio Capture. Getting the music you want for free can be done with this simple and practical approach!
Bonus: FAQs about Beatsource Music Download
While downloading music from the Beatsource platform, you may have some questions. So, let's answer them.
Q1: Is there a fee for downloading music from Beatsource?
Downloading music from Beatsource is completely free. You can download songs for free after creating an account, which is all required.
Q2: What format of music files does Beatsource provide?
Music in the MP3, AIFF, and WAV formats is available for download at Beatsource. You can therefore download one of these files based on your needs.
Q3: What is the size of music files downloaded from Beatsource?
Several variables can affect the size of the music files downloaded from Beatsource. The length of the audio and the audio quality are the two main determinants of the file size. A typical compressed MP3 file typically uses 3 to 10 megabytes (MB) per minute of audio and is encoded at bit rates ranging from 128 to 320 kbps.
Q4: Is there any copyright law when downloading music from Beatsource?
Yes, you should respect copyright rules when downloading music from Beatsource. Downloads are only for personal use; they cannot be shared or sold for profit.
Q5: Does Beatsource provide unlimited downloads?
No, Beatsource does not provide unlimited downloads. Each user is limited to a certain amount of music files each month. However, users can purchase additional downloads if needed.
Q6: How do I know which version of the music I am downloading?
You may check the version information of every song before downloading it from Beatsource while downloading music. Making sure you are downloading the version you want will be easier using this.
Conclusion
TunesKit Audio Capture is also a good choice for Beatsource download MP3 and other streaming music formats. With the help of this amazing programme, you can quickly record the appropriate music as a file on your computer while conveniently recording various audio sources simultaneously. With these outstanding possibilities at your disposal, take the chance to download music from Beatsource right away and create the perfect soundtrack to accompany your trip through life.