Top 6 Tips of Choosing Best iOS Data Recovery Software
Updated by Brian Davis on November 16, 2018 11:12:11 AM • Category:
Restore iPhone
6 mins read
There is a need to be tech-savvy especially for the fact that many people have embraced Android and iOS phones. Being familiar with such technologies helps one use and know how to handle some issues. In the case of data loss, what would you do? The manufacturers of these phones have provided backup storage where you can recover files. Unfortunately, iCloud and iTune backup is not enough.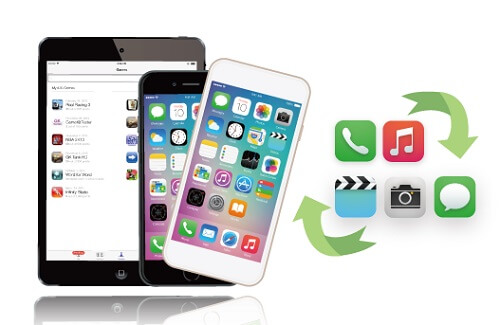 The storage space in the cloud may not have all the deleted or lost items. It will contain only the data that had been backed up. This is where data recovery software swoops in to save the day. The data recovery software are very useful and their functions differ from each other. There is an endless supply of such software. And there indeed are some well known iOS data recovery software such as TunesKit, iMyFone, Dr.Fone, etc.
However, knowing these software exists is just one part of the solution. The other is knowing how to choose iPhone data recovery software. You do not just pick a software willy-nilly. One has to consider several things. To make the daunting task of choosing a software less overwhelming, here are some useful tips.
1. The Mode of Data Recovery
Two modes of recovery exist, recovery without backup and recovery with backup. It is essential to determine where you lie. If you had backed up iOS file in the iCloud or iTune, the recovery process becomes easy. There are software with the functions to scan this storage for any lost data. It is merely the reason why you are recommended to backup your data. Add more storage to the backups if you must. Even if you may not need it at the moment, it comes in handy when data is lost.
On the contrary, tools to recover files without backup also exist. They scan the device and try to recover what they can.
Caution: before resetting your iOS device to factory setting for whatever reason, make sure to back up your files. Otherwise, any recovery efforts are futile. A factory reset loses all data and is not recoverable.
2. The Compatibility of the Recovery Software
In simple terms, not every iOS data recovery software will work well with your device. Or even the PC being used for recovery. It might be due to the desktop's system specs or the version of the device. All in all, always research which software is compatible.
Mac computer, iPads, and iPhones are selective to data recovery tools particularly if the software is out of date. Apple is continually upgrading the existing iOS version to enhance the user experience and so should the data recovery software companies. If you want to recover data effectively, compatibility of your device and the computer has to be considered.
3. The Scope of Recovery- What Data Can Be Recovered?
Somebody can argue that since the data recovery software is designed for the iOS, there is no difference in whichever you choose. Well, let this article piece enlighten you. There is a big difference. Not all software will support the recovery of some types of iOS files. Of course, there are those superior to others such that they can recover up to 31 file types. Once you decide which files you want to recover, only then do you choose a recovery tool.
Still on the scope of recovery, there is a function that will allow you to review what will be recovered. This is the preview function. It might be that you need to recover photos only. Recovering videos, notes and anything apart from the photos will be redundant. The preview feature, therefore, needs to be a deciding factor also.
You have selected the file types you need and you now want to export the recovered data. Can the chosen software do that? Exporting the data is good for reference and having to manually choose the format to export as or backup prevents issues such as overwrites and wrong format files.
Generally, the software capabilities will largely contribute to what software to settle for.
4. The Cost
The budget you are willing to spend on a data recovery software matters as well. This becomes tricky. If the budget is tight, some will opt for free versions of a software. The free trials are limited in what they can do. Right then, you are prompted to purchase the full version. To avoid spending money only to discover it is not worth it, take your time. Let the trial versions lead you to this decision. When you know what to expect and what you need, then you can buy the licenses for these software.
5. Supported System
Another very important tip is the support services the software has. When you hit a wall when using the recovery software, you should be able to contact the company experts. Any update errors should also be addressed. So, go for the software with a solid support system. 24-hour online support services are highly recommended. Getting immediate help at any time is not a problem with such services.
6. Simplicity
Loss of data is stress enough and adding complex data recovery software to it is not an option. You will want to know how easy it is to get your data. Are there additional tools required? Do you need more time on getting to know how to use the software? Opting for a recovery tool with less struggle to retrieve data is the ideal choice. Most software will have a simple step-by-step guide to get you started.
Top 5 Best iPhone Data Recovery Software
Having looked at how to choose the best iOS data recovery software? Now here are some of the best choices for you based on those tips:
TunesKit iPhone Data Recovery
TunesKit iPhone Data Recovery is an efficient iOS data recovery solution that can recover up to 20 types of data on iPhone/iPad/iPod touch with the highest sccess rate. It supports 3 recovery modes, making it easily to recover any lost data due to different kinds of scenarios. Its preview feature also allows users to selectively recover the specific data only.
iMyFone D-Back
iMyFone D-Back is specialized in recovering lost or deleted data from the phone, iTune and iCloud backups. The software also has smart recovery modes and a preview feature. All these will be at a price of course, unless you want to enjoy limited features.
Dr.Fone
Dr.Fone is another great iOS data recovery software that is flexible to accommodate the recovery process on both Mac and Windows with a clear interface that anyone can handle it easily.
PhoneRescue
PhoneRescue for iOS has high scanning speeds and ensures safety of your filesduring recovery. It is different from other software as it can recover up to 31 file types.
EaseUs MobiSaver
EaseUS MobiSaver is designed to make the recovery process easy. With a user-friendly graphical interface and a step by step guide, one need notgo for a lesson to use this software.
Final Words
After getting the brief understanding of those iOS data recovery software, do not just go to the internet and buy whichever software you come across first. The first look will not unmask how shoddy the software is. You will have to try it out. Evaluate its pros and cons. After making sure the chosen tool is what you need, go ahead and purchase it. Save yourself the frustrations of poorly built software with these 6 tips. The cost may not measure up to the features.
Choosing the best iPhone data recovery software is really not that simple. Hopefully, you will adhere to every tip and make the right choice.