6 Best Free iPad Data Recovery Software in 2023
Updated by Brian Davis on Jan 17, 2023 11:30 AM • Category:
Restore iPhone
7 mins read
Backing up data is not everyone's doing. However, whenever there is a system crash on your iPad or accidental deletion, then the reality comes into the limelight. Thanks to the emerging technological divisive ways of salvaging data. Furthermore, you don't have to part with huge bucks as there are iPad data recovery free tools that you can easily find and use. Our list comprises of the best recovery software that are not only virus-free but are capable of recovering several iPad file types.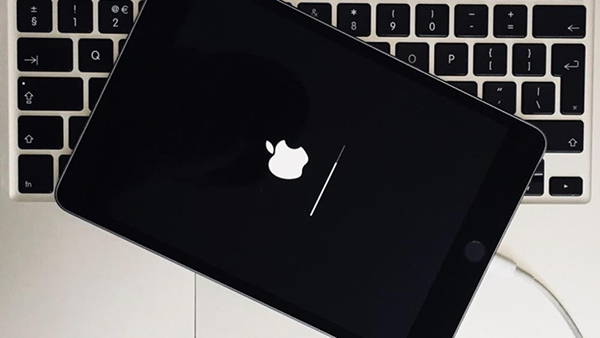 Part 1: Common Reasons for iPad Data Loss
The causes of data loss on your iPad range from various occurrences. In the following, we'll show you some common factors that can lead to iPad data loss.
1. You have deleted your data accidentally. It' common for users to delete some photos or files on their devices by accident. To avoid this, you are suggested to double-check the data you are going to remove. This can prevent your from deleting other data accidentally.
2. When you update your iPad, you may experience data loss during the update. Thus, you had better back up your important data before you update your iOS devices.
3. In some cases, physical damage can cause data loss on your iPhone. If your iPad falls to the ground or drops into water, you may lose your data on it.
4. Jailbreak failure is also a reason for this data error. Jailbreak can bring a lot of risks to your devices. Jailbreak failure can lead to system errors on your iPad. Thus, avoid using jailbreak unless it's necessary.
Part 2: Top 6 Free iPad Data Recovery Software
1. TunesKit iPhone Data Recovery
A iPad data recovery free software that works across all operating systems can of cause give you more value for your money. TunesKit iPhone Data Recovery is simple to use and gives a 100% security. It only takes you 3 steps to get back your data with this tool. Simply select the preferred recovery mode, scan your data and then recover and save your lost data. With this recovery tool, you don't need to be concerned about losing your data and not knowing what to do. No matter if you want to recover data from locked iPad, restore iPad from iCloud backup, or restore iPad from iTunes, this tool can be conducive to you.
What's more, this app is fully compatible with the latest iOS 16 as well as almost all iOS devices ranging from the old iPhone 4 models to the latest iPhone 14 Pro Max. Among other benefits, it has the highest success rate, and it will offer you a free lifetime update of the operating system to every new device version you own.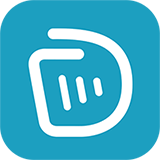 Key features of TunesKit iPhone Data Recovery
Recover data from iPhone,iPad and iPod efficiently.
Retrieve data under various scenarios at ease.
Restore diverse types of data like messages, videos, photos, etc.
Fully compatible with all iOS versions including the latest iOS 16.
Support previewing and selecting required data before recovery.
Try It Free
600,000+ Downloads
Try It Free
600,000+ Downloads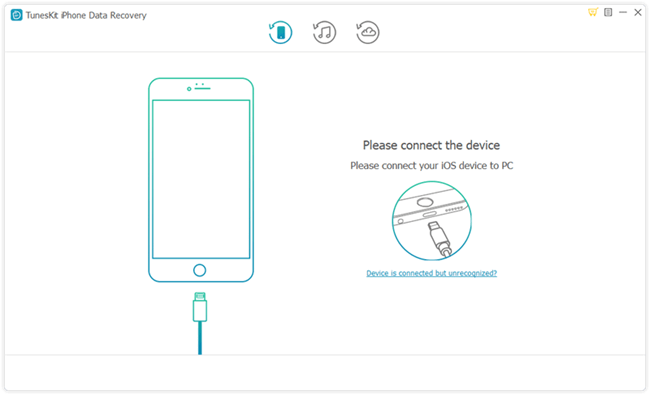 Pros:
1. It is fast in scanning and recovering lost files;
2. Has the preview and selectively recovery function;
3. Supports both Windows and Mac operating system;
4. It can retrieve over 20 types of data.
Cons:
2. Disk Drill
This is one of the best free iPad data recovery tools that comes with a simple user interface. You don't have to be a savvy tech in order to use Disk Drill. It works smart, by grouping your recoverable data after every scan. Furthermore, you can preview the data in advance before picking on what you need to recover. Disk Drill is compatible with numerous iPad versions as well as Windows and iPhone operating systems.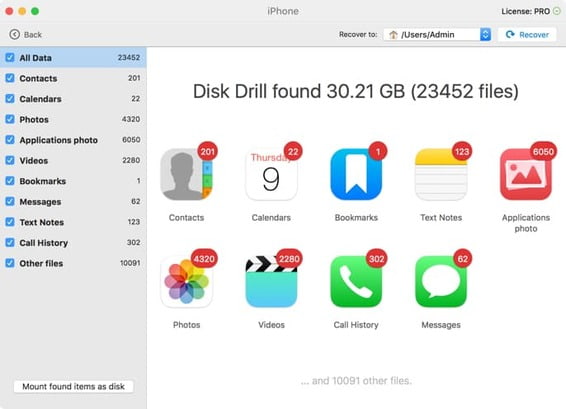 Pros:
1. It is easy to use;
2. This tool has a high success rate;
3. You can preview data before retrieval.
Cons:
1. The recovery progress can be slow on devices with bigger storage;
2. You have to bypass iCloud Photos scanning.
3. Primo iPhone Data Recovery
Primo free iPhone data recovery tool is another powerful tool that can recover data that is lost due to system crash, accidental deletion or any other eventuality. It has the ability to recover from iCloud and iTunes backup as well as from iOS devices. What makes this software unique is its ability to solve some iOS issues like a looped recovery mode, stuck Apple logo on the screen, among other issues. It also has an intuitive user interface, making it pretty easy to use on any iPad version. Be it lost contacts, call history, videos or photos, Primo iOS has the capacity to solve you out as it can recover over 25 data types. Furthermore, this app supports saving of your recovered data to the computer in whatever format you chose whether Text or Html format.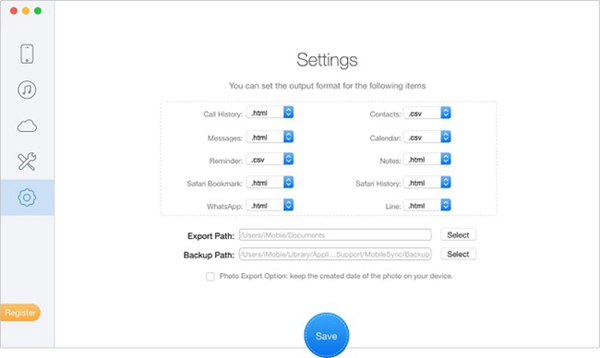 Pros:
1. Primo is compatible with various iPad models such as iPad Pro/Air;
2. You can get back your lost data to your iPad directly;
3. It also gives you 3 recovery modes.
Cons:
1. The scanning process is slow.
4. iSkysoft Data Recovery
This is actually a complete iPad data recovery free package that you can use to get back any kind of lost data. Such data include messages, contacts, documents, photos among others. iSkysoft is pretty fast in terms of scanning and retrieval of data. It enables you to selectively recover only the needed files via its preview feature. It also has various recovery modes and you may opt to recover via iTunes backup, iCloud backup or directly from your iOS device. Furthermore, you can decide to save your recovered data directly to your computer or iPad.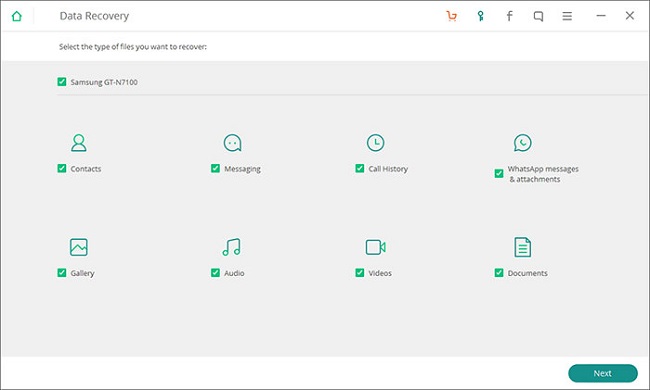 Pros:
1. It lets you recover up to 20 data types;
2. You have the chance to preview your data before recovery;
3. You can also pause your scanning and return to it later.
Cons:
1. The interface is a bit cumbersome, especially to new users.
5. AnyMP4 iPhone Data Recovery
This is another powerful free iPad data recovery tool that has the capacity to recover up to 20 data types. Use this free iPad recovery tool in case you have accidentally deleted important data or if you have had a system crash, among other issues. It works in simple ways with all-around online support for its customers. AnyMP4 iPhone Data Recovery gives you up to 3 modes of data recovery. Besides, you have the pleasure to preview your data before doing a recovery.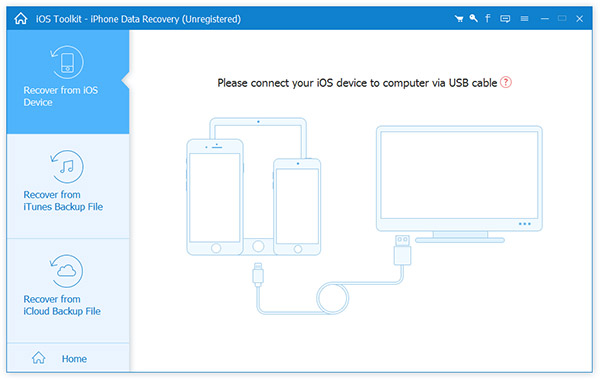 Pros:
1. It supports a wide range of iPad models like iPad Pro, iPad Air;
2. It is easy to use;
3. This app also enables you to preview data after every scan.
Cons:
1. It is not compatible with some operating systems such as macOS.
6. Syncios iOS Data Recovery
Syncios iOS Data Recovery is a well-established iOS recovery program that helps users retrieve lost data from their iPad, iPhone, iPod touch, iCloud backup, or iTunes backup. This program supports most file types including videos, photos, contacts, safari histories, etc. Users can also use it to recover the app data from WeChat, Whatsapp, Kik, Viber, and more. With a high success rate, using Syncios iOS Data Recovery will be a wise choice if your are now finding free iOS recovery software.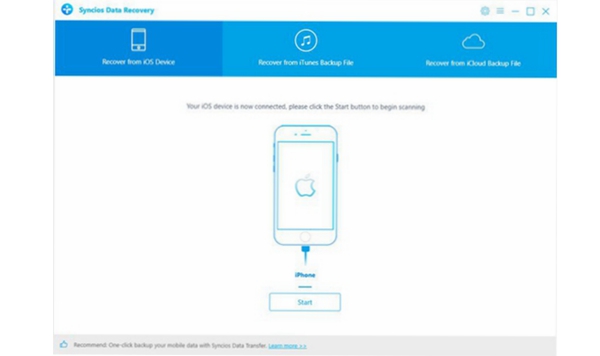 Pros:
1. Can recovery data from apps like Whatsapp, WeChat, Viber, etc.;
2. Has an intuitive and user-friendly interface;
3. Can see the deleted data on your iPhone/iPad/iPod touch.
Cons:
1. It has limitations if you are using trial version.
Part 3: FAQs about iPad Data Recovery
Q1: Is iPad data recovery possible after a factory reset?
If you factory reset your iPad, all data on your device will be wiped out immediately. Then, you will get a fresh iPad which is very similar to a new one. Therefore, if you have made an iCloud or iTunes backup before a factory reset, you can use them to recover your iPad. If you don't have backups, you can't conduct iPad data recovery. still stored on your device. Thus, you are enabled to recover your data without any backup.
Q2: Can I recover files on my iPad that I have deleted long time ago?
You can only recover lost data that is not overwritten by new operations on your iPad. If you haven't saved any new data in the partition that stores the deleted files, you are likely to recover these data. Therefore, if you want to recover data that you deleted on your iPad, you had better do it as soon as possible.
Part 4: Conclusion
Data loss can be a great drawback, especially from a gadget with a larger saving capacity like an iPad. The above free iPad data recovery collection will not only enable you to obtain your lost data but also will make you be equipped for any eventualities. Among the lists we mentioned above, TunesKit iPhone Data Recovery works perfectly in terms of its efficiency or success rate in data retrieval. However, keep in mind not to save any more data before you do a complete recovery so as to avoid overwriting on the data that need to be recovered.