There is more to owning an iPhone apart from using it to make phone calls. The data that we store in our phones carry lots of memories for the longest time possible. However, misfortunes do happen and your iPhone isn't excluded from losing its data. This is one of the reasons why we keep such important data in iCloud backup systems. In the event that you lose your data due to accidental formatting, system crash, physical damages among others, you can still retrieve them. There are numerous iCloud data recovery software at your disposal. These tools will help you retrieve back your data even in all circumstances.
1. TunesKit iPhone Data Recovery
This is a powerful iCloud backup data recovery tool that has a high success rate. Besides being able to recover from iCloud backup, this software enables you to salvage your data from your iOS devices and iTunes backup. The recovery process is fast with only 3 easy steps. This tool can extract over 20 kinds of data including text messages, Kik attachments, reminders, photos among many others. The user interface is quite friendly enabling even beginners to fully utilize all the features. Besides, TunesKit iPhone Data Recovery is fully secured, probably the reason why it is entrusted by most users.
It will serve a good purpose no matter the kind of device you own. Use it for your latest versions of Windows, Mac and iOS operating systems. To fully recover your data, download and install TunesKit iPhone Data Recovery software to your device. The next step is to log in to your iCloud Account with your Apple ID and username. Then select your recovery mode before you recover your data from iCloud backup.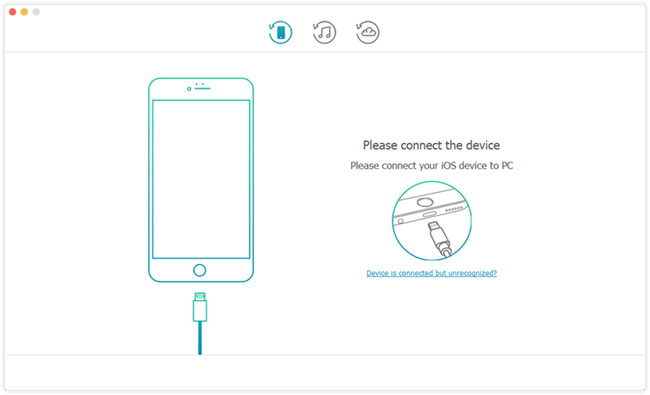 Pros
It offers 100% secure recovery.
You are able to preview your data before recovery.
It is very fast with a high success rate.
This tool is also fully compatible with the latest iOS device versions.
It supports over 20 data types.
Cons
The free version does not allow you to fully explore some of the advanced features.
2. iSkysoft iPhone Data Recovery
This is among the top tools that you can use not only to retrieve data but to repair certain errors in your iOS devices. Use this software to retrieve your app messages, contacts, voicemail, among others. It has the ability to recover over 20 file types. Besides, this iCloud recovery software does support various operating systems like Windows, Mac and iOS. iSkysoft iPhone Data Recovery also has a preview option that lets you choose which kind of data to retrieve after completing the scan.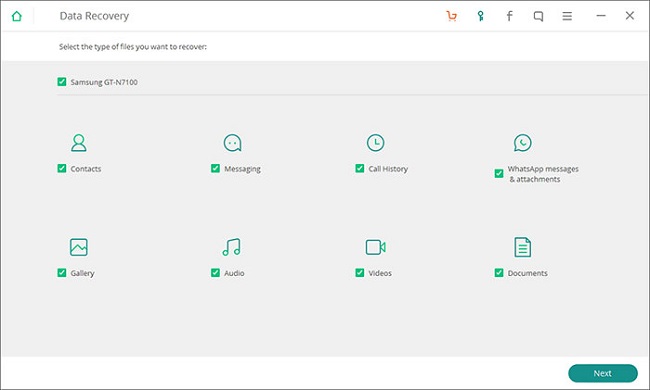 Pros
It can be used to repair errors in the iOS devices such as the Apple Stuck logo error.
It will retrieve over 20 types of data from your iCloud backup.
It has 24/7 support.
Cons
The scanning process is quite slow.
The free version has limited usability.
3. dr. fone - Recover (iOS Data Recovery)
This software will also recover your lost data in very simple steps. It has got a simple user interface, enabling you to fully explore most of its features. Besides being among the best iCloud data recovery tools, it is able to recover deleted data that is lost due to system crash, accidental formatting among others. Use it to get back over 20 data types including iMessages, Safari's bookmarks, Kik chats and much more. Dr. Rone enables you to save any retrieved data to your computer or iDevice directly.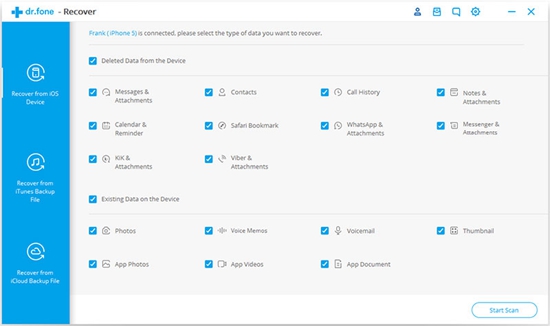 Pros
It enables you to preview data before doing a recovery.
Besides iCloud backup recovery, it can recover from iTunes and iPhones.
It allows you to save data directly to your devices.
Cons
The price is a bit expensive.
It cannot recognize iPhone some time at first.
4. Stellar Data Recovery for iPhone
Stellar is among the iCloud data recovery software free to use for limited features. Unlike most recovery tools, you can enjoy using its free version for several benefits. Furthermore, the ability to recover from multiple devices makes this tool very cost-effective. It also offers an all-around support, making it easy to use. In a few clicks, you will be able to scan and retrieve your data. The preview option is a plus as it enables you to peruse through your data before picking on the ones to save.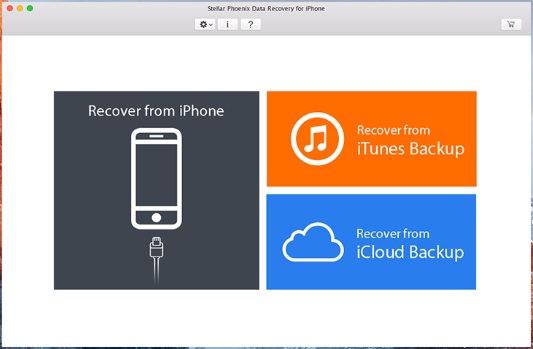 Pros
It can recover data with 100% security.
It is easy to operate.
This tool gives you the ability to do a recovery from several devices using single software.
Cons
At times, you may not be able to save the recovered data directly to your computer.
The scan will take some time.
5. PhoneRescue for iOS
It works well with most iOS devices. Besides, PhoneRescue will support Windows and Mac operating systems. This iCloud data recovery software is also easy to use, making it another preferred choice for most users. Among the data types you can recover include, contacts, call history, photos, videos and much more. It also gives you the best opportunity to import retrieved data directly to your computer or iOS device. Furthermore, it has a preview option that lets you decide on what to save.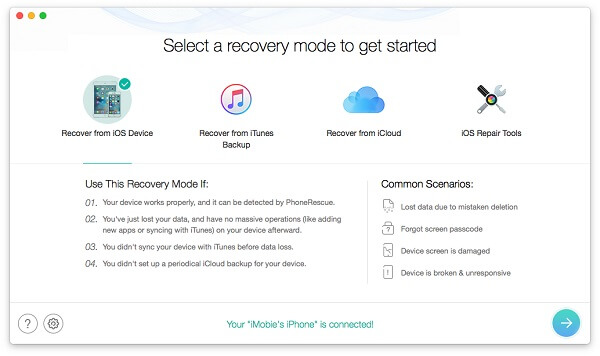 Pros
Allows you to directly import and save data.
Its preview option lets you pick only the data that you need to save.
The scanning process is pretty fast.
Cons
It at times does not fully restore data.
The trial version does not allow the saving of recovered files.
The Bottom Line
The main purpose of iCloud backup data recovery tools is to enable you to get back your lost data. It is, however, important to prevent further data loss. Do this by avoiding saving any data further on your device. This is to prevent overwriting the data that is currently saved on your device. The better part is that iCloud does an automatic backup as long as you have signed up for an Apple account. You only need to remember your username and password and you will be able to retrieve lost data from iCloud backup with the help of such software. TunesKit iPhone Data Recovery will always be your best solution among the software on account of its fast scanning speed and highest success rate in iOS data recovery.

Brian Davis has covered tech and entertainment for over 10 years. He loves technology in all its forms.