Top 6 Alternatives to iMobie PhoneRescue iOS Data Recovery
Updated by Brian Davis on November 16, 2018 10:52:11 AM • Category:
Restore iPhone
5 mins read
The newer phones have a large disk space and this has encouraged many people to store a lot of their valued files on their phones. And there is a very good reason for this; you always have your phone thus naturally it is the best place to have your resume, your precious photos, your notes, and your favorite songs among other things. However, when something happens such as software malfunctioning you lose everything stored on your phone. The good news is that there are a number of applications you can use to recover the data on your phone.
For most people, the iMobie PhoneRescue is their best data recovery software. iMobie PhoneRescue is one of the best data recovery software for recovering lost or deleted files on iPhones, iPod Touch, iPad and on Android phones as well. The application can retrieve a wide range of files from your smartphone or even the iCloud and the iTunes backup, making a great savior for your data. However, if you have used this software before, then you know that it too has a number of shortcomings. If you feel annoyed with the iMobie PhoneRescue data recovery then here are the top 6 best alternatives that you can use:
1. TunesKit iPhone Data Recovery
TunesKit iPhone Data Recovery application is one of the most popular alternatives to the iMobie PhoneRescue Data Recovery. It is an excellent iOS recovery software that helps you to recover more than 20 different file types on your iPhone, iPod touch and the iPad. In addition, it provides iCloud and iTunes backup. One of the reasons why this application is so popular is because it does not overwrite files on your devices and thus providing you with 100% safe files recovery.
TunesKit iPhone Data Recovery has three recovery modes. These ensure that you can recover all forms of data on your devices from the contact list, SMS, and calendar app on your iOS device to backed up iTunes and iCloud videos and music files. The application can also restore files from different situations such as a virus attack situation, a jailbreak failure, a factory reset and any form of system crashes.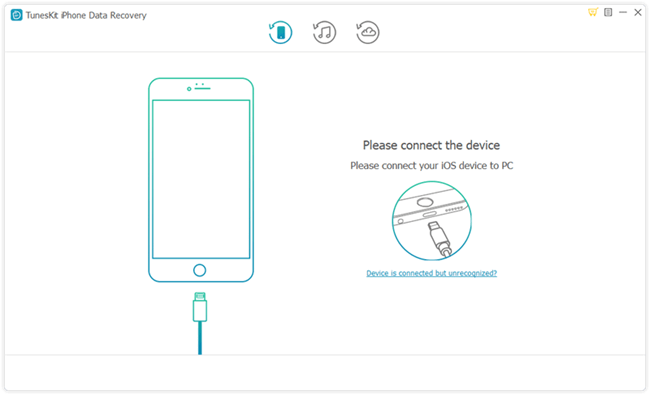 2. Primo iPhone Data Recovery
Losing your files on your iPhone can be quite distressing especially when you realize that you had no backup. With Primo iPhone recovery you can retrieve deleted or lost files on your iPhone is a super easy way. No matter what caused the loss of your files to be it an accidental deletion, a jailbreak or a system upgrade, you will be able to recover all your files in their original quality. In addition to saved files, the Primo iPhone Data Recovery will help you recover phone lists such as call history, contact list, SMS, and bookmarks among others. This makes this data recovery software one of the best.
In addition to the 100% recovery of lost files on your phone, the Primo iPhone Data Recovery will provide access to iTunes and iCloud backup thus enabling you to have full access to iTunes on your local disk and the iCloud after you complete the restoration. In addition, you can also use the application to repair and fix a number of iOS system breakdown issues and crashes such as upgrade errors, or white screen problem.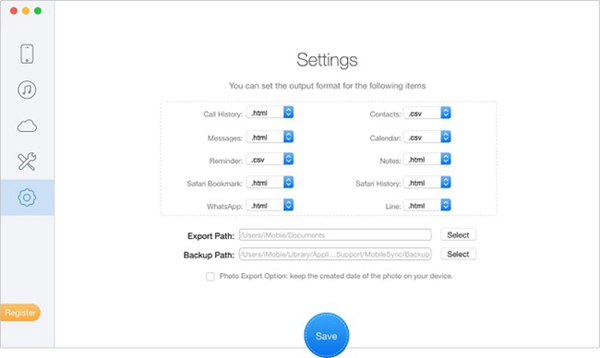 3. EaseUS MobiSaver
This is one of the top-rated data recovery applications that you can use when your phone loses data for one reason or another. The application can recover lost data from both iOS devices and Android devices. In addition, it can also be used to recover data from external storage devices such as memory sticks and USB drives. This makes it an all-around data recovery software. If you have any iOS device be it an iPad, an iPhone or an iPod Touch you can successfully rely on this app to scan your device, find and recover all lost files in a minute.
The EaseUS MobiSaver has three data recovery modes; recovery of data from an iOS device, recovery of data from an iCloud backup and recovery from an iTunes backup. In addition, it can recover almost all files types on your phone. These include lost photos, messages, call history, contact list, notes, videos, reminders and WhatsApp messages among others. It can also recover lost under any circumstance including accidental deletion, damaged device, locked device, jailbreak failure and system crash among others.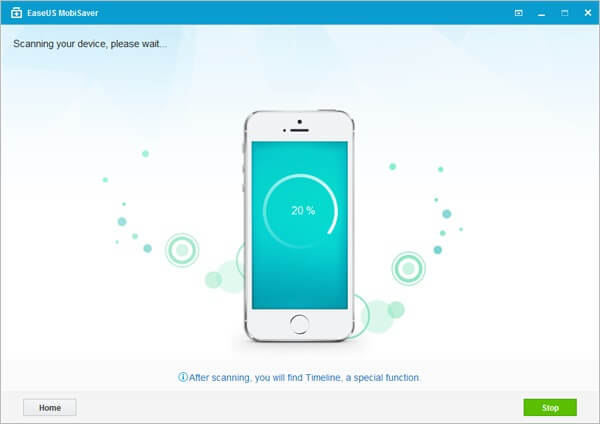 4. FonePaw iPhone Data Recovery
The FonePaw iPhone Data Recovery software is one of the best alternatives to iMobie PhoneRescue data recovery application. The application can recover any information from most iOS devices including iPhones, iPod touch and iPads. The software is designed to back up iDevice data and to also repair a number of issues associated in iPhones and iPads. This makes it quite a handful when you have a problem with your iPhone.
The FonePaw iPhone Data Recovery app does recover up 20 different file forms such as photos, call history, videos, messages and contact list among others. It has three recovery modes for your devices, the iCloud backup, and the iPhone backup. It is fast and can recover documents with a high level of accuracy.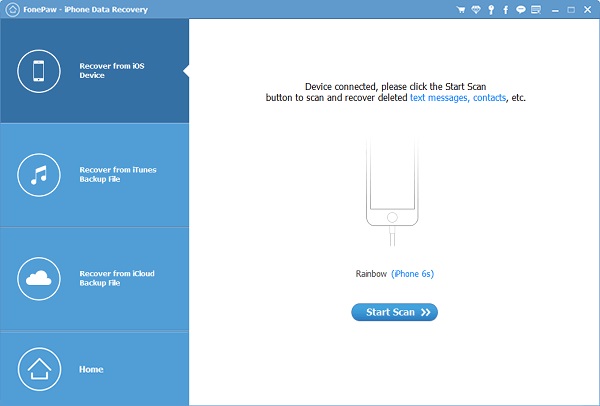 5. 321Soft iPhone Data Recovery
This is an amazing data recovery application that will enable you to recover lost data in an easy and safe way on your iPhone, iPad or iPod touch. The application provides two data recovery modes; recovery directly from the device and data recovery from iTunes backup. If you lose data on your phone you recover about twelve different file types including videos, call history, iMessage and photos among others.
The 321Soft iPhone Data Recovery application lets you handle any situation that led to data loss with ease. Whether you forgot the password and your device is locked or you lost files because of a jailbreak, settings restore or an iOS upgrade, this application will help you recover your files. It has a user-friendly interface and lets you preview all the lost files and select the specific files to recover.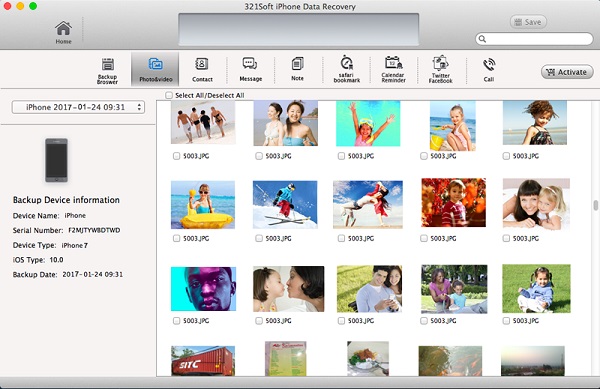 6. iMyfone D-Back
This is one of the best alternatives to iMobie PhoneRescue Data recovery software available in the market. It has four data recovery modes that include direct data recovery from iOS devices, recovery from iTunes backup, recovery from iCloud backup and smart recovery. With this application, you can recover up to twenty different types of data files such as videos, photos, Skype history, voice notes and WhatsApp messages among others.