Everyone is talking about Pokémon GO – a popular augmented reality or AR adventure game in the Pokémon franchise. The game comes from a collaboration between publisher Niantic Nintendo and also the Pokémon Company. The game is popular on mobile devices today as well. Since its launch in 2016, it's been available on iOS and Android.
While many of those playing this addictive game has a smooth experience, some people seem to be having issues. Several players complained about the crashing problems on it, saying it is extremely laggy. If you are experiencing the same issue, then you've come to the right place. This article introduces 9 methods to tell you how to fix Pokémon GO keeps crashing in 2022.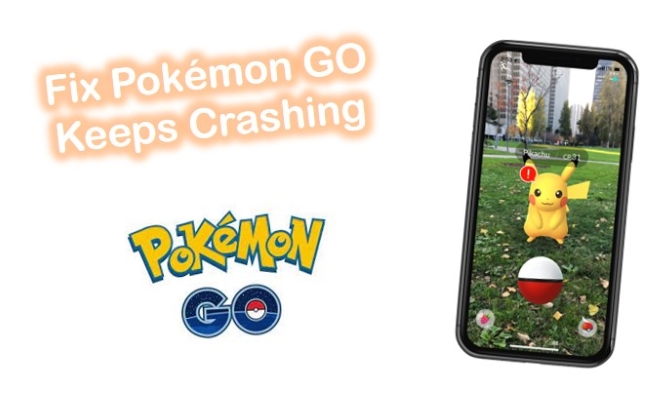 Part 1. Why Does Pokémon GO Keep Crashing?
On your phone, crashes of apps are frequent occurrences. The majority of the time the device's affairs are not in order, despite what you might believe. There could be various reasons responsible for this:
The Pokémon GO might be glitching.
There could be a network issue.
There could be bugs on iOS or Android in the game.
If you have too many open apps, your phone system may break down.
After going through the reasons why Pokémon GO keeps crashing. Let's continue reading to learn the fixes.
Part 2. What to Do If Pokémon GO Keeps Crashing?
The solution is quite similar when talking about fixing Pokémon GO keeps crashing on Android or iOS devices. You can try to refer to the specific method. Some of the following methods are only applicable to iOS users, but as long as the fixes are done in order, I believe both Android and iOS device users can benefit from the following methods.
Fix 1. Force Quit Pokémon GO and Sign in
Although the frequent crashes appear significant, they might only be the result of a small error. It might help to force the Pokémon GO app to close. The procedure to force-quit an app varies, depending on the iPhone model you have. Here's how to force-quit it:
For iPhone without the Home button:
Step 1. To open the App preview, swipe up from the bottom and then pause slightly in the mid-way.
Step 2. Swipe left or right until you see the Pokémon GO app card.
Step 3. Swipe up to quit it.
For iPhone with the Home button:
Step 1. To bring up the multitasking screen, you need to double-click the Home button.
Step 2. Next up, scroll left or right to find the Pokémon GO card.
Step 3. Swipe up to close it.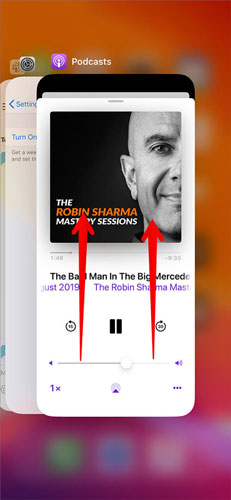 For Android users:
Step 1. Launch the Settings on your phone.
Step 2. Next up, tap on Apps.
Step 3. Choose the Manage apps option and then Pokémon GO as shown.
Step 4. At the bottom left corner of the screen, select the Force stop option.
Step 5. Lastly, tap on OK.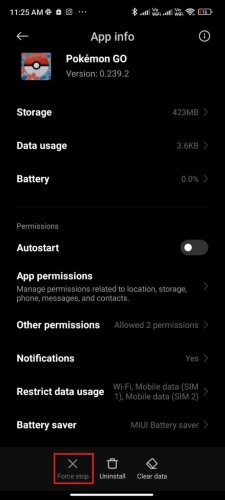 Fix 2. Close All Background Apps
Although smartphones are powerful, a lot of background apps may be running at once and may cause problems. To see how many programs are presently running, open the App preview. If there are numerous open programs, close them all before relaunching Pokémon GO.
Fix 3. Delete and Reinstall Pokémon GO
There is just one tried-and-true method to fix the crashing problem. Simply delete Pokémon GO and install it again. But don't worry, all of your playtime will be saved to your game account because Pokémon GO stores the data in the cloud.
To delete the Pokémon GO on iPhone:
Step 1. Long-press the app until it shows the menu.
Step 2. Tap on the Remove App option.
Step 3. Tap Delete App, and confirm your option.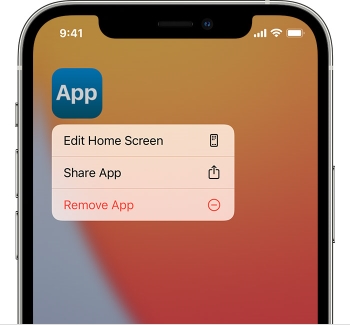 To reinstall the Pokémon GO on iPhone:
Step 1. Launch the Apple App Store.
Step 2. On the search bar, type in Pokémon GO.
Step 3. Tap on GET and INSTALL it.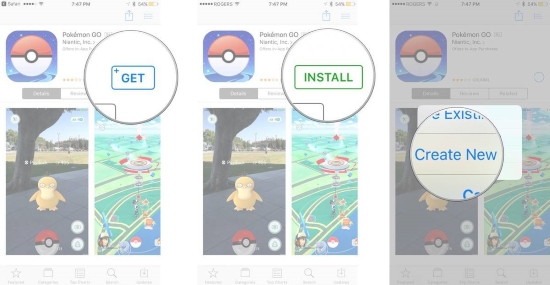 For Android users:
Step 1. Head to Play Store, and search Pokémon GO in the search bar.
Step 2. On this step, tap on Uninstall.
Step 3. Wait until you have completely uninstalled the app. Tap the Install button again after searching for Pokémon GO.
Step 4. Finally, open Pokémon GO again to check if it still crashes or not.
Fix 4. Check Pokémon GO Version
An outdated version could be the reason why is Pokémon GO crashing. The most recent version of the program includes enhancements, so after you upgrade it, the crashes and sluggish performance should be gone. Beneath is how to update Pokémon GO:
For iPhone users:
Step 1. Open the App Store on your phone.
Step 2. Find Pokémon GO on the list of apps you have installed.
Step 3. If "UPDATE" is displayed directly next to the name of the app, click it to download the most recent version.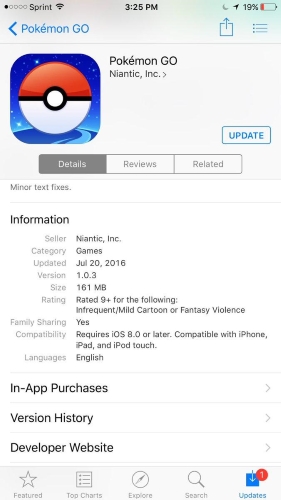 For Android users:
Step 1. Tap to open Play Store.
Step 2. Type Pokémon GO to search.
Step 3. Updates are available if you see the Update option.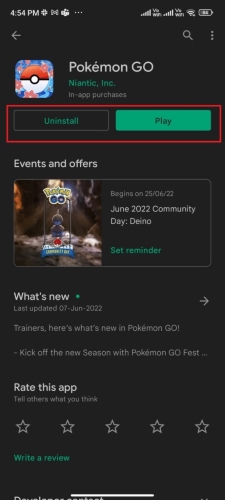 Fix 5. Reboot Your Phone
A force-restart will resolve the issue if the error is caused by a system glitch. The app, as well as all the processes running on your device, would be abruptly closed.
There is a different process to force-restart your iPhone depending on the model:
On iPhone 8/ 8 Plus, iPhone X, or later, quickly press and let go of the Volume Up and Volume Down buttons one by one. Keep holding the Power button for about 5 seconds until the Apple logo.
On iPhone 7/ 7 Plus, simply keep pressing the Sleep/Wake button and Volume Down button altogether. Let them go until the Apple logo flashes.
On iPhone 6S and earlier, press Sleep/Wake button & Home button together until the Apple logo shows up on the screen.
Here's how to reboot an Android device:
Step 1. Long-press the Power button on the side of your phone.
Step 2. Tap on the Reboot on the screen.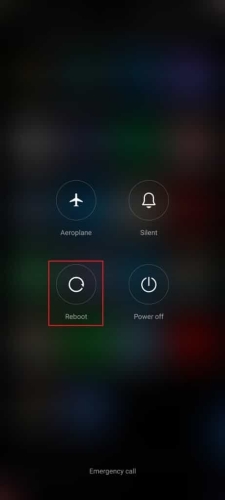 Fix 6. Reset Network Configurations
The game may constantly crash due to network problems. It will assist if you reset your network settings. Just keep in mind that any saved Bluetooth connections, Wi-Fi passwords, or VPN settings, will be lost. Here's the procedure to do so.
For iPhone users:
Step 1. Open Settings on the Home screen.
Step 2. Now, navigate to General → Reset → Reset Network Settings orderly.
Step 3. To continue, your Apple ID will be required. After that, your phone will restart.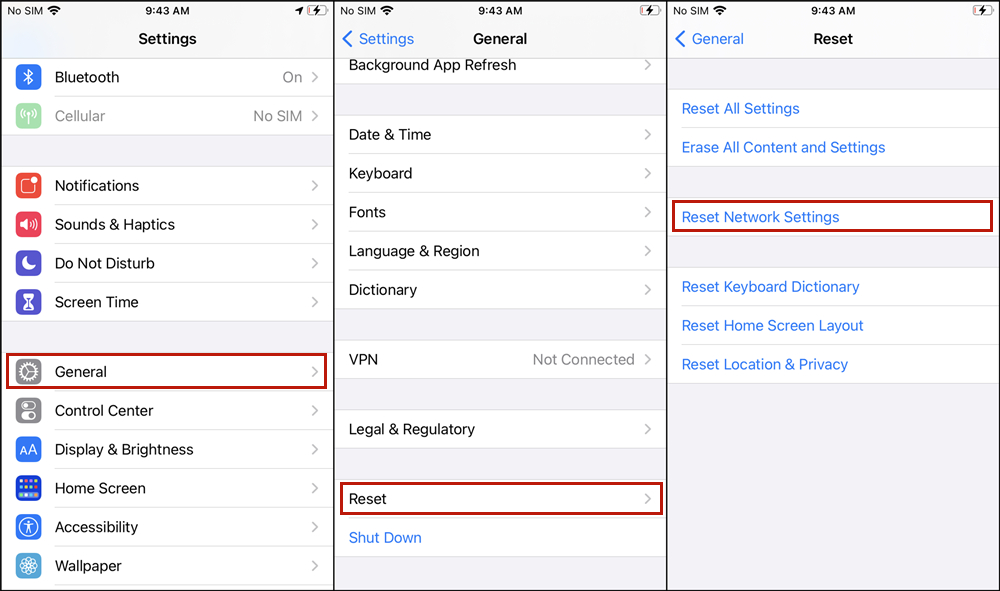 For Android users:
Step 1. Open Settings app on your phone.
Step 2. Tap on Connection & sharing option.
Step 3. Scroll down to navigate Reset Wi-Fi, mobile networks, and Bluetooth.
Step 4. Choose the SIM card you need reset and tap Reset settings.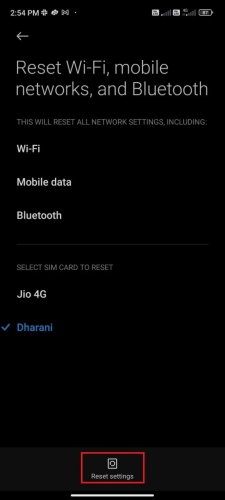 Fix 7. Factory Reset Your Phone
It may be possible to fix this problem by resetting all your settings. While it may be a bit painful, try it out to enjoy trouble-free gaming.
To perform factory reset on iPhone:
Step 1. Open Settings on your iPhone → go to General → scroll down and tap on Reset.
Step 2. Choose Erase All Content and Settings. The device will ask you for your passcode, then ask you to confirm your decision to erase everything. To confirm, tap "Erase".
Step 3. The deletion process may take some time, depending on how much storage you have on your iPhone, but once it's complete, your phone will start as new.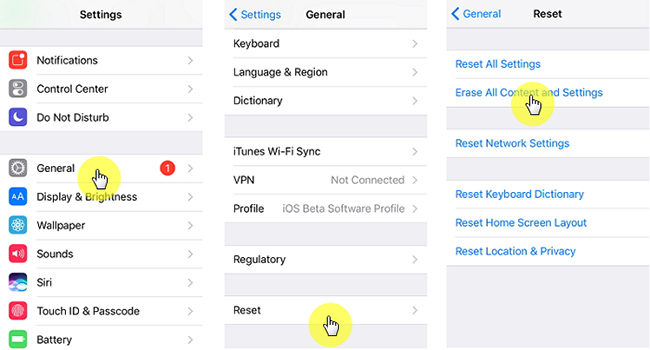 To perform factory reset on Android:
Step 1. Going to the Settings → System → Reset options → Erase all data (factory reset) → Erase all data.
Step 2. Hit Erase all data after entering your PIN.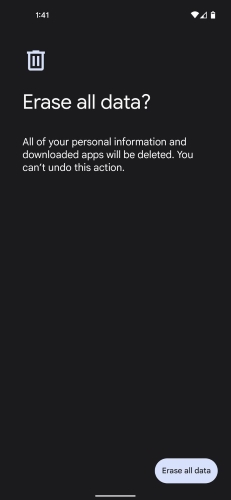 Fix 8. Easy & Effective: Fix Pokémon GO Keeps Crashing with TunesKit iOS System Recovery [High Success Rate]
Regardless of whether you have enough computer skills or just don't want to mess up with the complicated and time-consuming procedures on your own, the best course is to seek a third-party tool for assistance. Users have put the spotlight on an advanced repair tool—TunesKit iOS System Recovery. This is a program developed exclusively for iOS users and is designed to resolve any iOS error like Pokémon GO keeps crashing, Pokémon GO won't load, the Facebook app crashing, and more.
TunesKit iOS System Recovery is a tried-and-true method for fixing over 150+ iOS issues without losing your data. One of its best features is its support for a broad range of available iDevices, including iOS 16. An added benefit of it is that the program overcomes complex problems with simple steps, which offers a smooth performance. Without further talk, let's get going!

Characteristics of TunesKit iOS System Recovery:
Fix Pokémon GO keeps crashing easily
Repair different tvOS/iOS issues quickly and safely
Provide Standard Mode and Advanced Mode
Easy-to-use and user-friendly interface
Fix your iOS devices without data loss
Step 1

Download, Installation, and Connection

You need a Mac or Windows PC to download and install TunesKit iOS System Recovery from the official website. Your phone needs to be connected to the computer using a USB cable. You can now start fixing the issue. A new interface will appear after clicking "Start".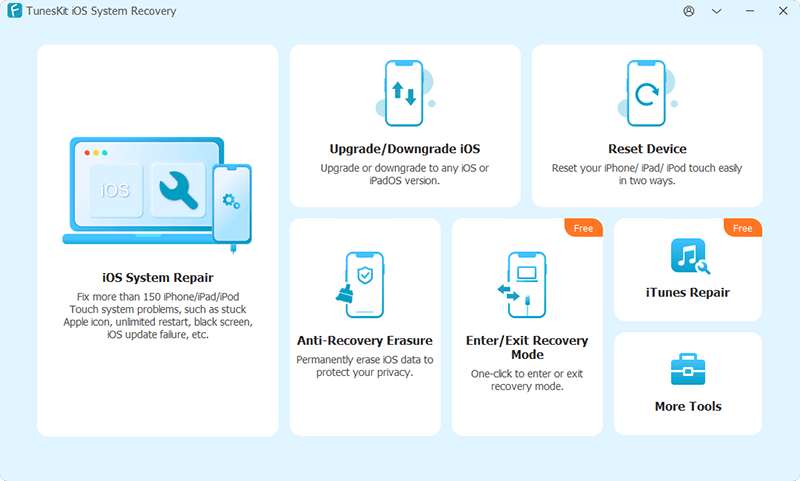 Step 2

Set Standard Mode

There are two repair modes available for selection on the screen. You can choose the necessary Standard Mode. Don't be confused. Standard Mode fixes the majority of iOS issues that still affect all of the data, whereas Advanced Mode erases your iPhone but fixes more critical issues.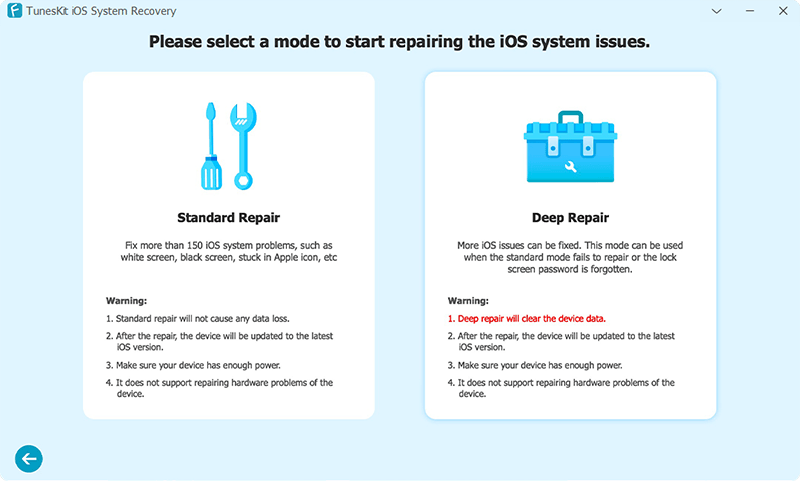 Step 3

Download Firmware Package

The software will automatically verify details about the iPhone, such as its iOS version, generation, etc. Verify the model and other information about your iPhone, then click Download to save the firmware package to your computer. Be patient since it will take you a long time to finish if your internet connection is slow.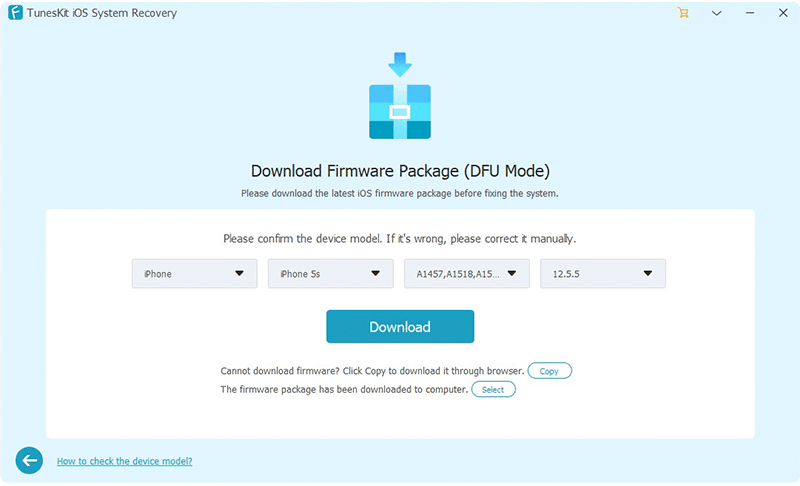 Step 4

Fix Pokémon GO Keeps Crashing

Finally, click on "Repair" to begin the repair process. When the fixing process has been completed, you should see the message "Repair Completed". Your Pokémon is back to normal now!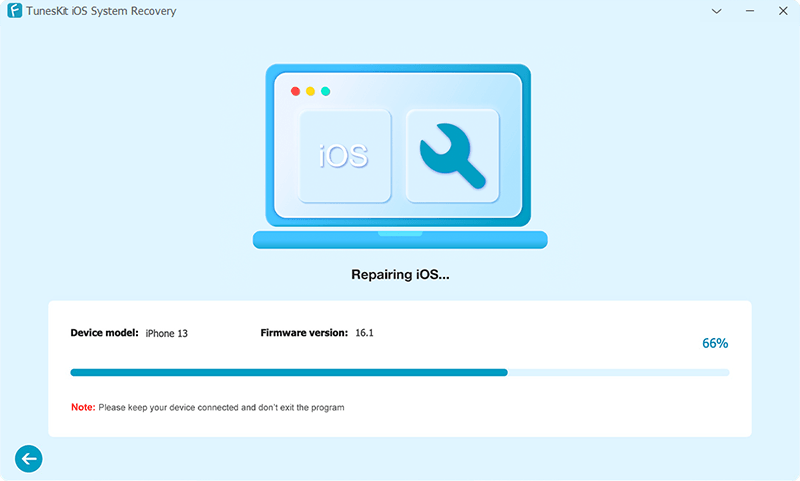 Fix 9. Enter iPhone into Recovery Mode
Entering Recovery mode is an alternative option to fix Pokémon GO crashing. Compared to using Recovery software, the disadvantage of entering Recovery Mode are that the whole process may take a little longer, success rates may not be guaranteed and you would lose your data. But if you still want to try this method, here are the detailed steps.
Step 1. Open iTunes on a Windows or Mac computer.
Step 2. Plug your handset into your computer with an original USB cable.
Step 3. A combination of buttons will need to be clicked. It may differ depending on the model of your iPhone.
On the iPhone 8 and later: Press and let go of the Volume Up button, followed by the Volume Down button. Long-press the Side button until you see the Recovery screen.
On iPhone 7 and 7 Plus: Simultaneously press and hold the Side and Volume Down buttons at the same time. Keep holding and release them until the Recovery screen shows.
On iPhone 6s or earlier: Press and hold the Home and Side buttons altogether. Keep holding the two buttons until the Recovery display flashes.
Step 4. Look for your iPhone icon on your computer.
Step 5. There is an option to either Update or Restore it after you click on it.
Step 6. Click on Restore.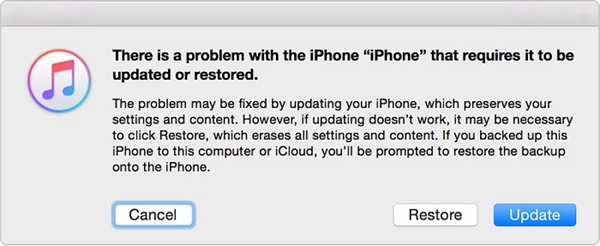 Part 3. Summary
Several users have had trouble with Pokémon GO keeps crashing, no matter whether you are using iOS or Android devices. If you know why this error actually happens, simply choose the corresponding way to address it. Otherwise, try each one patiently. For time-saving and data protection, we recommend you choose professional toolkits like TunesKit iOS System Recovery to help you. Using this iPhone system recovery method, the issue will be fixed safely and easily. We hope that our tips have been helpful and have helped you correct Pokémon GO mistakes. We update this page regularly so please bookmark it to keep up with the latest information.

Brian Davis has covered tech and entertainment for over 10 years. He loves technology in all its forms.