You Will Never Wanna Miss Four Ways to Recover SMS from iPhone
Posted by Brian Davis on Mar 7, 2019 15:56:41 PM • Category:
Restore iPhone
5 mins read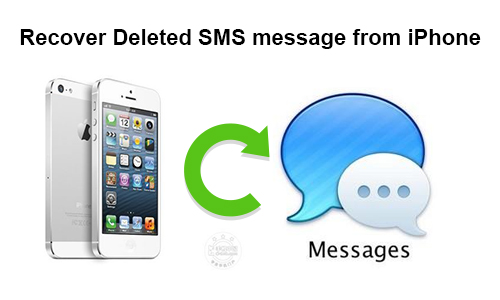 Though there are many communications tools on our iPhone, such like Phone call, WeChat, Facebook, Twitter, Instagram and so on, SMS is still a very important tool in our daily life to contact with others. However, some platforms use the function of SMS to send junk short messages to our iPhone. Therefore, you may feel so annoyed and delete them all. But we guess, after that, you may want to find some important text messages like bank remittance information, at this time, what should you do? If you have your iPhone backed up, it is not a big problem to recover your message; otherwise, if you didn't backup, then how to recover deleted SMS from iPhone? Don't be upset, in this article we will introduce four unbelievable ways to help you recover deleted SMS no matter you have backup or not.
Way 1. If you don't have backup
We have investigated that almost 80% people didn't have backup on their iPhone. Therefore, how to recover deleted SMS without backup is a question. Luckily, many third-party software can help you to solve the issue though there is no backup. TunesKit iPhone Data Recovery is one of the best and is highly suggested for people to use. As it can retrieve deleted SMS on iPhone in a very fast speed without any loss. Next we will show you how to recover deleted SMS with TunesKit iPhone Data Recovery.
Step 1

Connect your iPhone to computer

Use USB cable to connect your iPhone and computer, then perform the TunesKit iPhone Data Recovery. As soon as it will detect your device, then just choose the mode of "Recover from iOS" and tap "Trust" on your iPhone.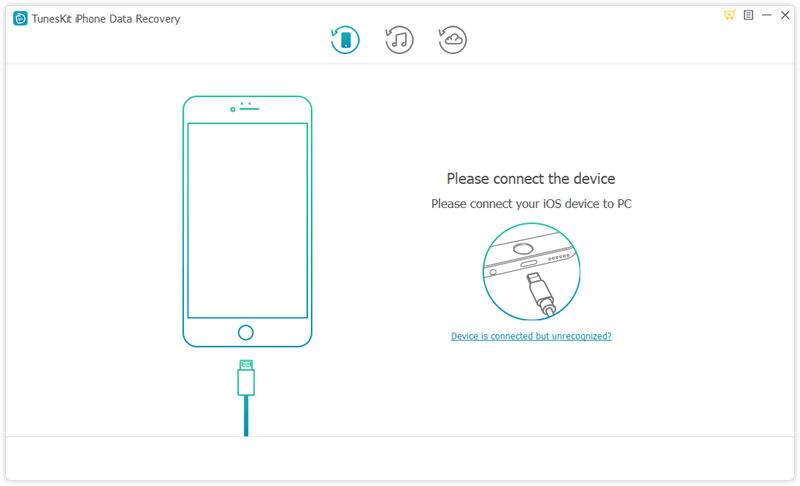 Step 2

Scan deleted iPhone SMS

After the iPhone scanning finished, all types of files can be seen on the interface few minutes later. Then you can easily find the "Messages" as well as "Messages Attachments", just click "Scan", plenty of your deleted short messages will appear few minutes later.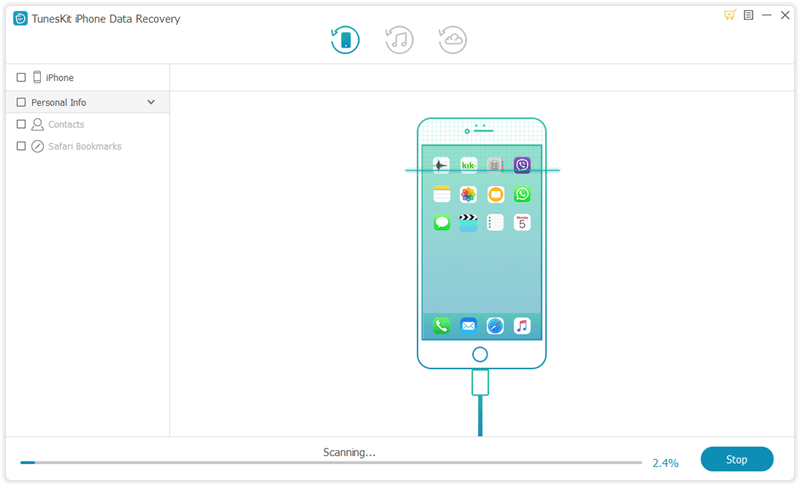 Step 3

Preview and recover the deleted SMS on iPhone

As soon as the scanning is over, preview SMS can be started. Just choose those messages you want to return to on your iPhone, next click "Recover", all those you selected will be restored on your computer, you can copy all of them into your iPhone.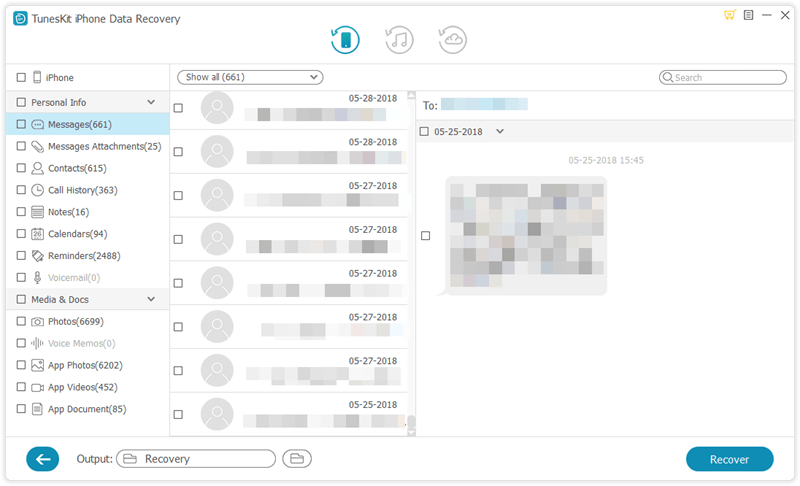 Way 2. If you have backup on iTunes
Fortunately you have backed up your files of your iPhone on iTunes, it will be much easier for you to recover the deleted SMS on iPhone.
Skill 1. To restore all backup from iTunes to retrieve deleted SMS
Your iPhone data will be overwrote if you wanna recover from iTunes. Which means, some new SMS synchronized in recent time will be taken by those already stored in iTunes. If you think that is not work, you can skip this part to the next one (Skill 2).
Step 1 Connect your iPhone to the computer. iTunes will launch on it's own. Otherwise, just open it with your mouse.
Step 2 Click the iPhone icon in iTunes side-bar to view your device info. Then click Summary > Backups > Restore Backup.
Step 3 Choose the most relevant backup that includes the deleted SMS and then restore.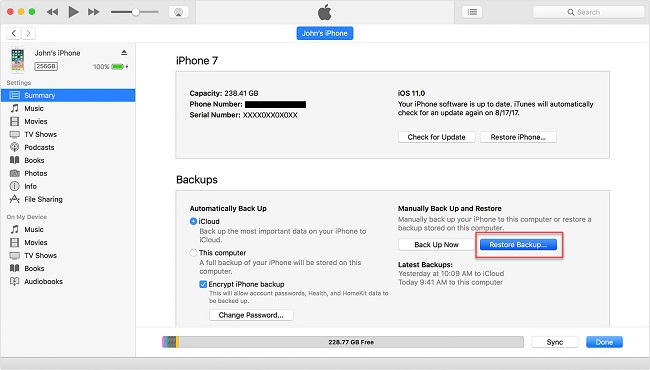 Skill 2. Recover deleted SMS from iTunes backup selectively with TunesKit
If you cannot accept your data being overwrote by restoring iPhone from iTunes, there we will show you a more prompt and effective skill. To recover deleted SMS from iTunes, just use TunesKit iPhone Data Recovery.
Step 1 Open the software and choose "Recovery from iTunes".
Step 2 From all the files in the list, choose "Messages" and "Message Attachments" to scan.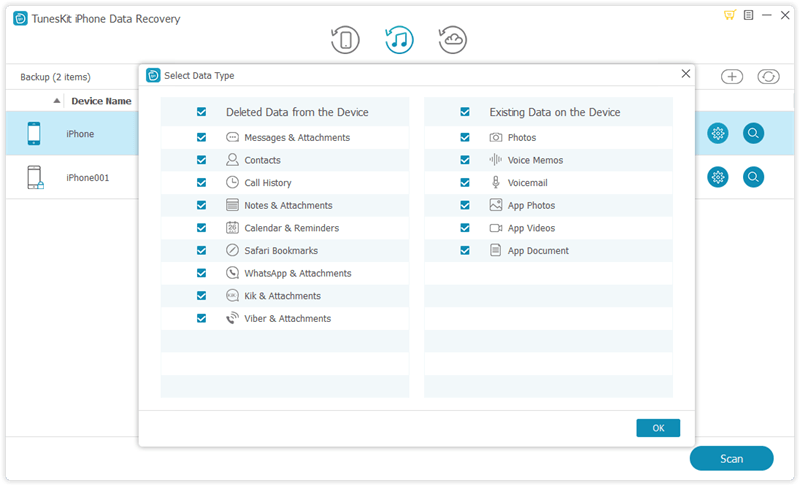 Step 3 When scanning is done, you can preview any text messages or their attachments. Select those you want to restore and begin to recover. After that, they will be brought back to your computer.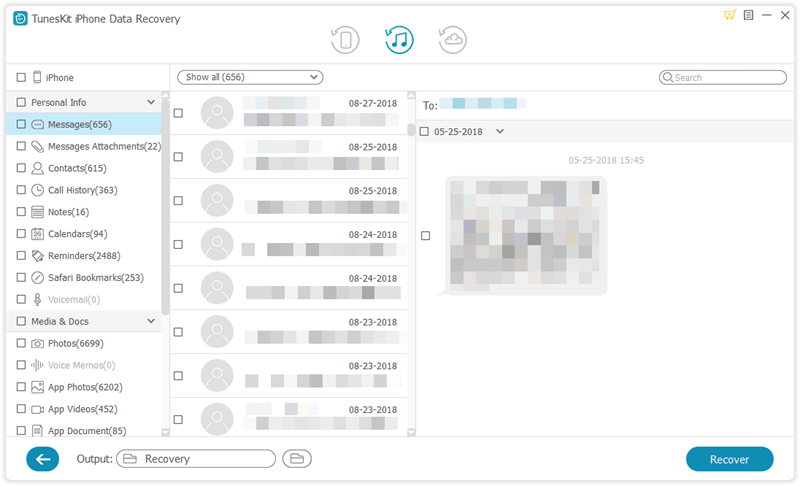 Way 3. If you have backup on iCloud
iCloud is a good option for your to recover deleted SMS from iPhone if you have backed up all your files to it, there will have more chances to get your deleted messages back.
Skill 1. Recover deleted iPhone SMS from iCloud
Before start, we advice you better to save copies of all your data on the safe side and in case of need. Otherwise, you can follow us to recover deleted text via iCloud backup with iTunsKit iPhone Data Recovery instead.
Step 1 Open your iPhone, click Settings > General > Reset. Then choose "Erase All Content and Settings".
Step 2 Go over the whole recovery process until you reach to the Apps & Data screen, choose "Restore from iCloud Backup" and sign in your iCloud account. Then select the correct backup file from the "Choose backup".
Step 3 Wait the process of restore completes. You may have to sign into all your accounts again as soon as the iPhone is restored.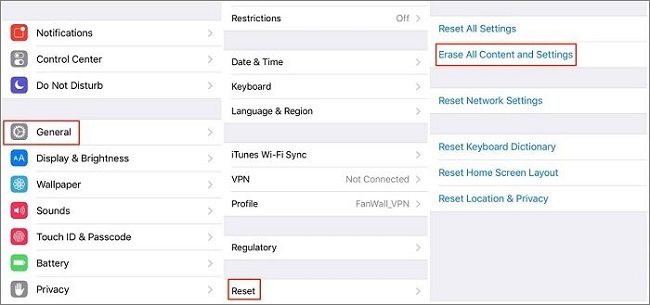 Skill 2. Retrieve deleted SMS from iCloud backup via TunesKit
With the tool TunesKit iPhone Data Recovery, you also can recover deleted SMS to iPhone from iCloud backup. Besides, your recent text messages will be kept for good.
Step 1 Launch TunesKit iPhone Data Recovery, select "Recover from iCloud". Then sign into your iCloud account.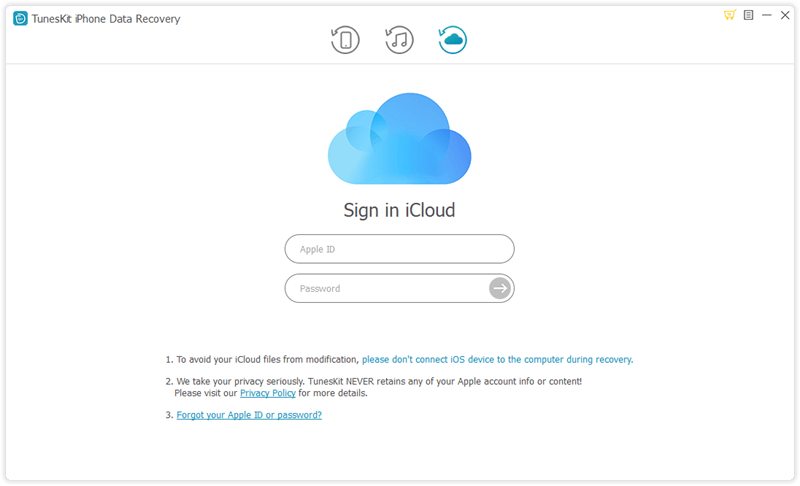 Step 2 A full list of all your iCloud backup files will be seen after log in. Click "Message" and "Message Attachments" on the pop-up window so that it won't extract all the files.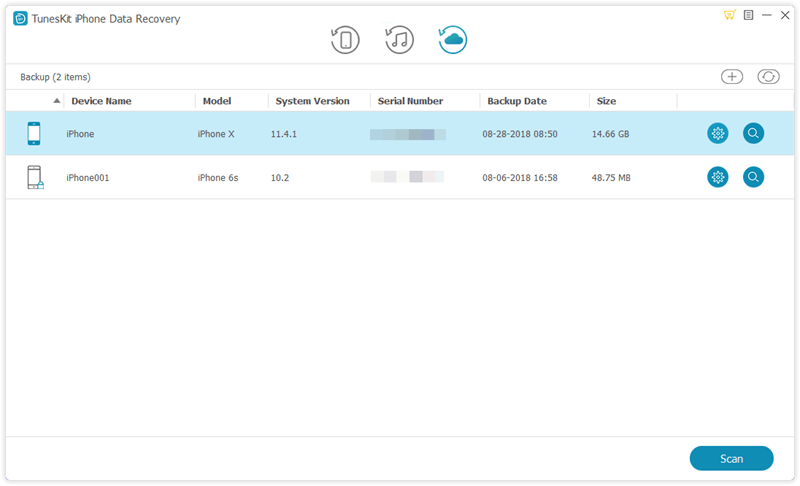 Step 3 Click "Scan" and wait till it over.
Step 4 Next you can preview all text messages, both existing and deleted. Then "Recover" those SMS you want mostly, instantly they will be saved to your device and computer.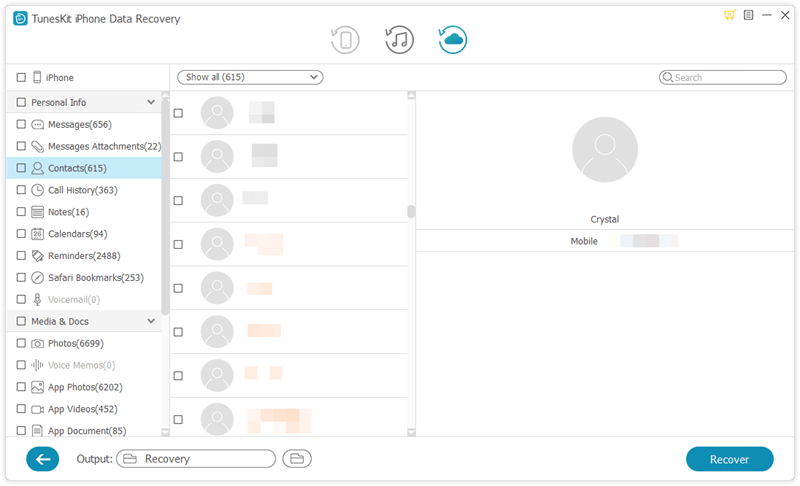 Way 4. Contact iPhone Provider to retrieve
If you think above 3 ways are complex for you to perform, we suggest you have a try to contact your iPhone supplier. You can call their customer service if you can get into their hot line, we pretty sure you can get positive response, because your deleted SMS are all kept in their Terminal Server. Hope it can help you to recover your deleted text messages.
The Bottom Line
With those four ways, you can get your deleted SMS back easily. And with the use of the best iPhone Data Recovery--TunesKit, you can almost recover any lost or deleted data safely and completely just more than SMS. Why not go on action right now?