Solved: Recover Data from Water Damaged iPad
Posted by Brian Davis on Mar 20, 2019 4:20 PM • Category:
Restore iPhone
4 mins read
Unexpected things always happen, iPhone theft, iPad broken, iPhone white screen, or iPad damaged by water. Anyone of you doesn't want those things happen to yourself. However, if one day, your iPad drops into water, what should you do? Maybe the first thing you do is quickly to fish up your iPad from the water. Few seconds later, you will realize that the iPad is powered off automatically, and you'll be panic and begin worry about all your data in iPad. Yes, presuming a water damaged iPad is on your hand, what are you gonna do? How to recover data from water damaged iPad?
Don't be nervous, though your iPad is damaged by water, there are still solutions to make your iPad normal as before. All you need is an efficient tool which can help you save your poor iPad. Here we want to recommend TunesKit iPhone Data Recovery. It is a very powerful tool, it can recover up to 20 kinds of data from iPhone, iPad, iPod, no matter what situations the devices face. It can help you extract your data from water damaged iPad directly, or recover data from water damaged iPad from iTunes backup files or iCloud backup file. Following we will introduce the solutions in 3 parts.
1. Recover Data Directly from Water Damaged iPad
If your iPad can't be read by the computer or your iPad is still working after dropped into water, you can use this recovery mode.
Step 1

Connect your iPad to the computer

Download and install TunesKit iPhone Data Recovery. Run it, then connect your iPad to the computer, tap 'trust' on your iPad. Select the very first mode of the tool, which is 'Recover from iOS Device'.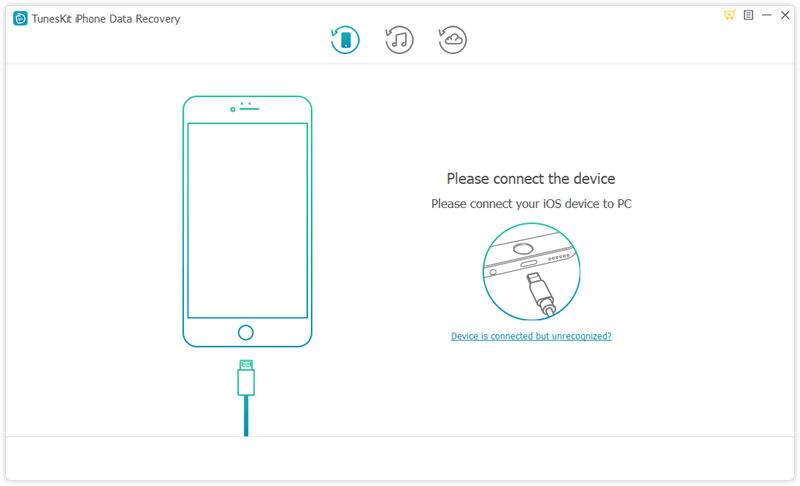 Step 2

Scan all the data on iPad

As soon as the TunesKit iPhone Data Recovery detects your iPad, you will see almost over 20 types of data files. Then click all the data, and begin to scan. Few minutes later, the software will help you to check all your lost data.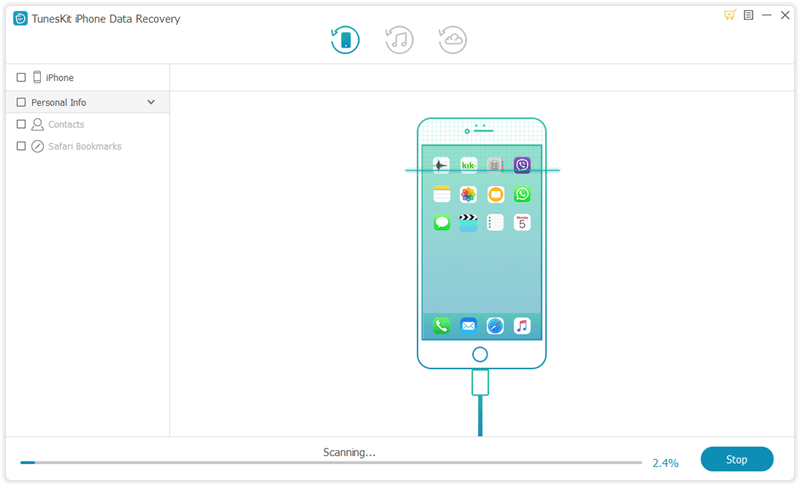 Step 3

Scan all the data on iPad

As soon as the scanning done, you will see a lot of data types in the left side of the interface. You can choose them one by one or choose them all, and begin to recover your data. In the lower right corner, click 'Recover' and wait, few minutes later, all your data will be restored to your computer.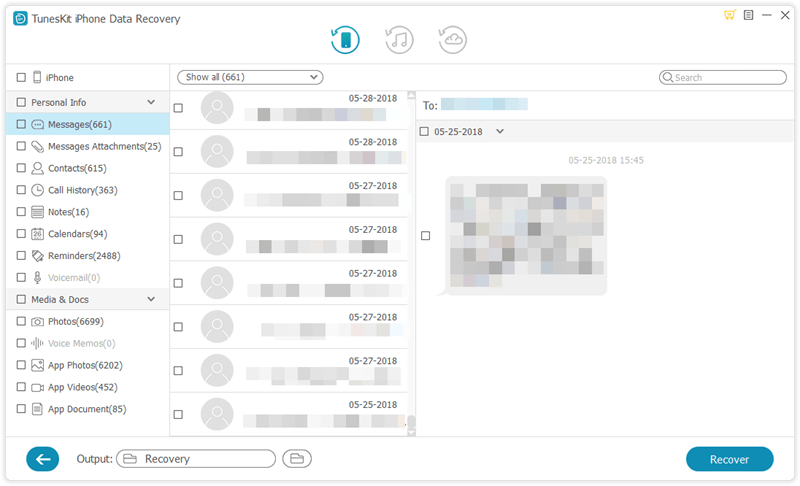 2. Recover Data from Water Damaged iPad via iTunes Backup
Choose this recovery mode if you have backed up your iPad data your iTunes backup file.
Step 1

Select iTunes backup file

Choose 'Recover from iTunes Backup'. Your iPad will be detected, and then your iTunes backup files will be stored to computer.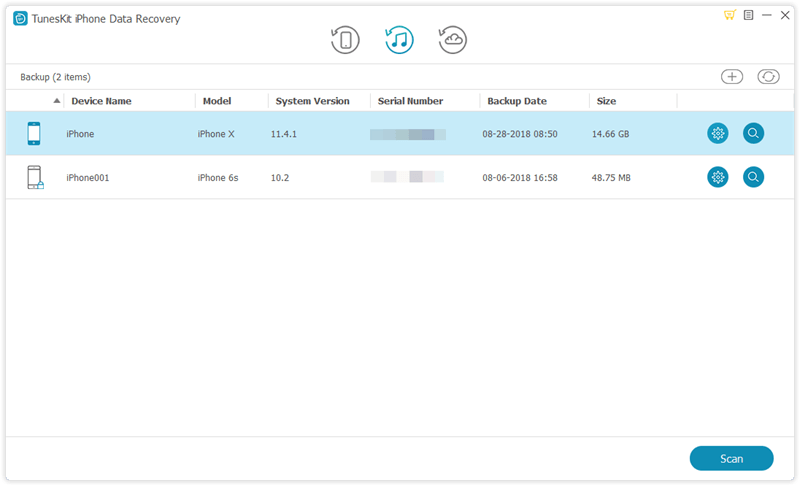 Step 2

Scan and extract data from iTunes backup

Few minutes later you will see all your iTunes backups. Move your mouse to click "Scan" button. Wait your data being extracted from iTunes backup. Then you will clearly see all your data categorized by different file names.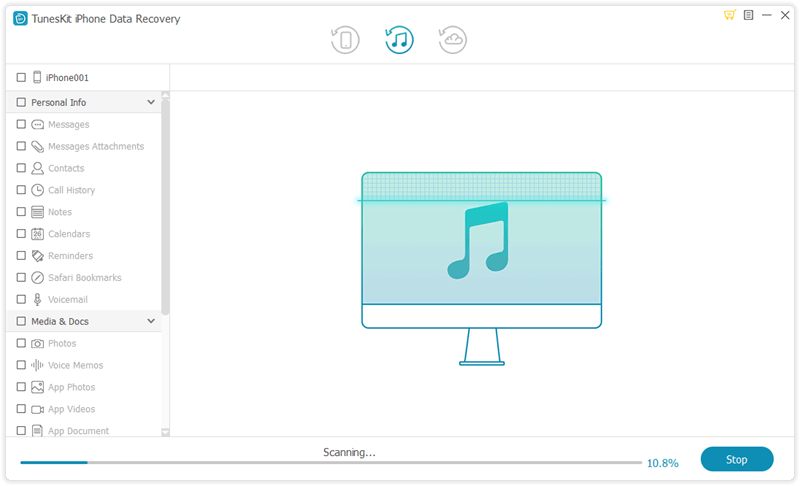 Step 3

Preview and retrieve data

When scanning is over, you can see all your data in the left side. Just click the button "Recover" and then retrieve all your data one by one.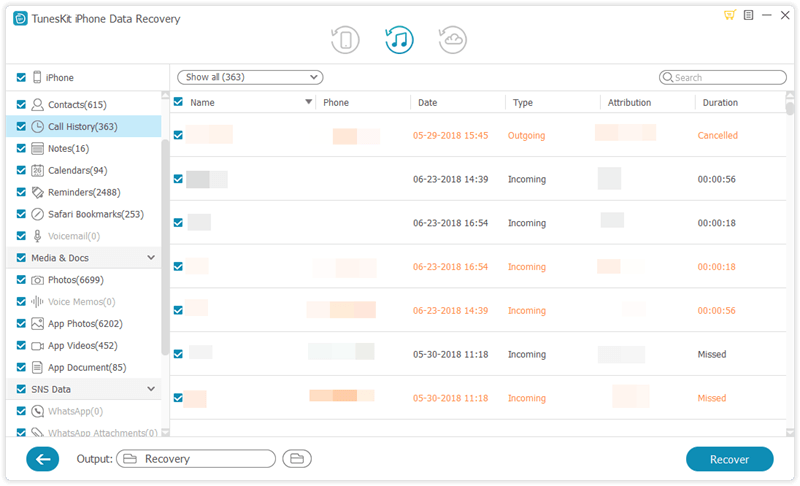 3. Recover Data from Water Damaged iPad via iCloud Backup
If you also have backup in iCloud, you can choose this mode to recover all your iPad data.
Step 1

Log into iCloud account

Choose "Recover from iCloud Bckup", and input your account and password of iCloud, then log in.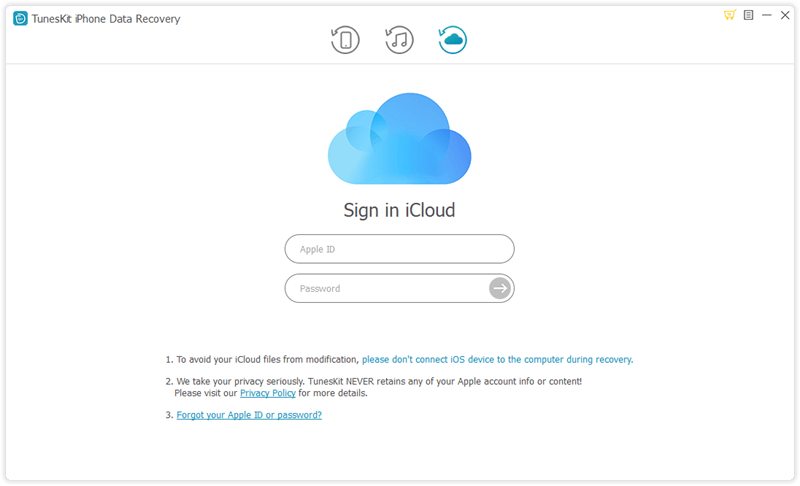 Step 2

Download iCloud backup and scan the data

When the software detect your iCloud backup in the account, choose all the file and download. Then scan them all to make preparation for the recovery.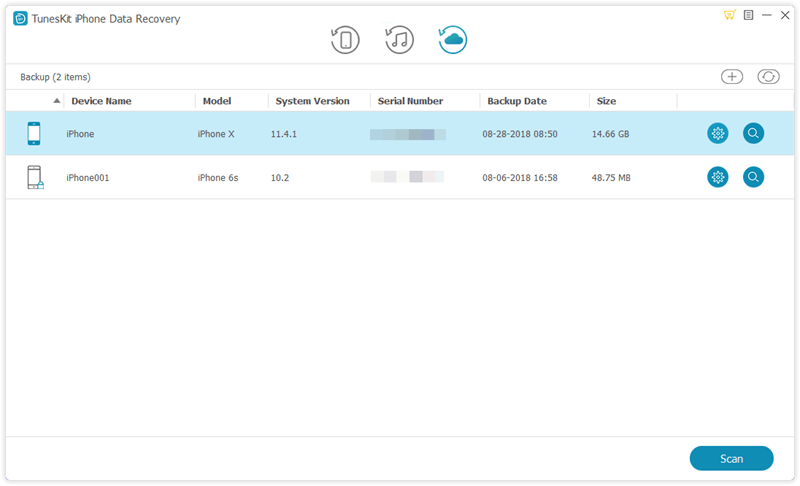 Step 3

Preview and recover data from iCloud Backup

After the scanning is finished, you can see all your lost iPad data, which including videos, photos, memos, etc. Select all of them and begin to recover through clicking the button "Recover".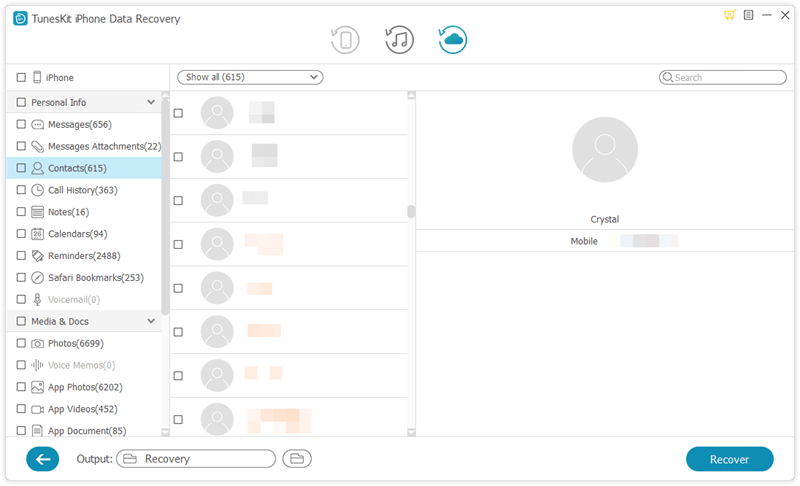 Emergency Measures to Rescue Water Damaged iPad
1. First of all, you should power off your iPad after it being brought out of the water. If it has been powered off automatically, please do not try to turn it on or charge it.
2.Try to dry your iPad as fast as you can, wipe it through towel or cotton swab. And take your SIM card out.
3.If you have lots of desiccants, please use them dry your iPad. If not, you can use a sealing bag and fill it with rice, then put your iPad in it, make your iPad fully covered by rice. After 36 hours you can get your iPad completely dry as before.
4.If 36 hours passed, you still cannot use your iPad, go and ask help from the professional repair man.